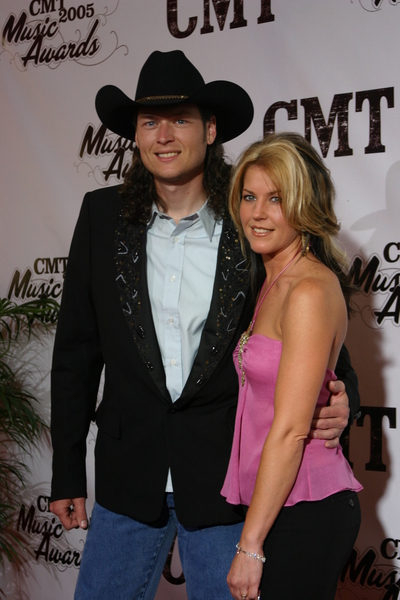 Blake and Kaynette in 2005
Blake Shelton married his first wife, his then longterm girlfriend Kaynette Williams, in November 2003. In September, 2005 he met his now-wife Miranda Lambert at the CMT 100 Greatest Duets Concert. About six months later, Blake divorced Kaynette. Rumor has it that he divorced her because of Miranda. In a 2007 interview, he characterized his relationship with Miranda as on and off, but said he had an instant connection with her. He said "She's one of those few people you meet and have a connection with and you don't really fully understand it, but you know it's a pretty big deal." So it sounds to me like he was cheating on Kaynette with Miranda given the timeline.
Whatever happened, Kaynette really got the shaft. She supported Blake through his early career struggles but it doesn't sound like whatever settlement or support she's getting is even a small fraction of the millions he's making now. Kaynette is living in Kansas in what the Enquirer calls a "secluded, modest home" and working as a teacher at an Elementary school. Teaching is one of the most prestigious, difficult jobs there is in my opinion, but it doesn't pay well that's for sure.
Blake Shelton's ex wife – who helped launch him to stardom before he allegedly cheated on her with Miranda Lambert – is now barely scraping by as an elementary schoolteacher in Kansas.

And if marrying Miranda wasn't painful enough for his ex-wife and former road manager Kaynette Williams, the country crooner is now taking cheap shots at her in interviews.

"Kaynette was not only a loyal wife, she stood by Blake through the roughest of times while he was struggling," a family friend told The Enquirer.

"But Blake turned his back on her for Miranda.

"Without Kaynette to keep his career on track, it's unlikely he would have ever reached his level of stardom."

In a recent interview, Blake slammed his divorce to Kaynette, calling it "the worst experience of my life." He added that he didn't rush back into marriage because "nothing was worth risking that again."

Blake courted Kaynette for several years before they married in 2003. When he filed for divorce in February 2006, he and Miranda, he and Miranda had already known each other for nearly six months.

In divorce papers, Kaynette claims Blake was "guilty of inappropriate marital conduct."

The Enquirer found Kaynette living in a secluded, modest home on the outskirts of Great Bend, Kan.

"After Blake and I split up, I moved from Tennessee back to Oklahoma," Kaynette told The Enquirer in an exclusive interview.

"But then Blake and Miranda moved there to a neighboring town, and it just felt like Oklahoma wasn't big enough for all of us.

"So I ended up here in Great Bend, where I became a schoolteacher…"

But while millionaire Blake is on easy street, a friend divulged: "Kaynette barely makes enough to make ends meet on her teacher's salary.

"She lives in the middle of nowhere like a recluse and currently has her house on the market so she can relocate even farther out in the country."
[From The National Enquirer, print edition, September 5, 2011]
This story sounds so familiar and typical. I have heard of way too many instances of guys shafting their wives who did everything for them and then focusing all their attention (and of course their money) on the mistresses. At least this drunken clown didn't have any kids with Kaynette, not that he would have treated her any more fairly if he did. I don't totally dislike Blake, he does seem like a decent guy on The Voice, but this is just wrong. Yes there are two sides to every story, but this one sounds pretty cut and dried. Maybe if Blake never talked smack about his ex she wouldn't have told the Enquirer her version of their relationship. (And it's not like she trashed him either, she seems to have shown a lot of restraint here.) Blake does seem to have a foot in mouth problem, which is all the more enhanced by his Barcardi and Crystal Light problem.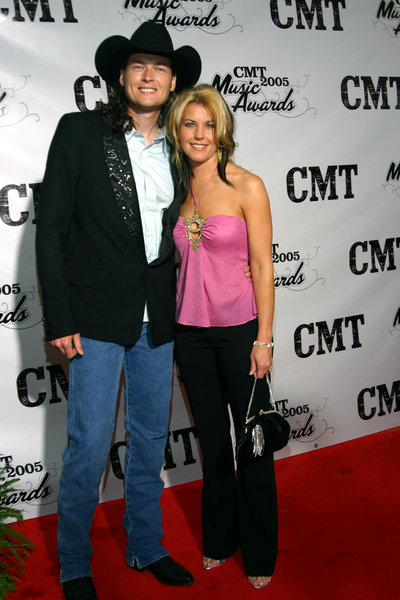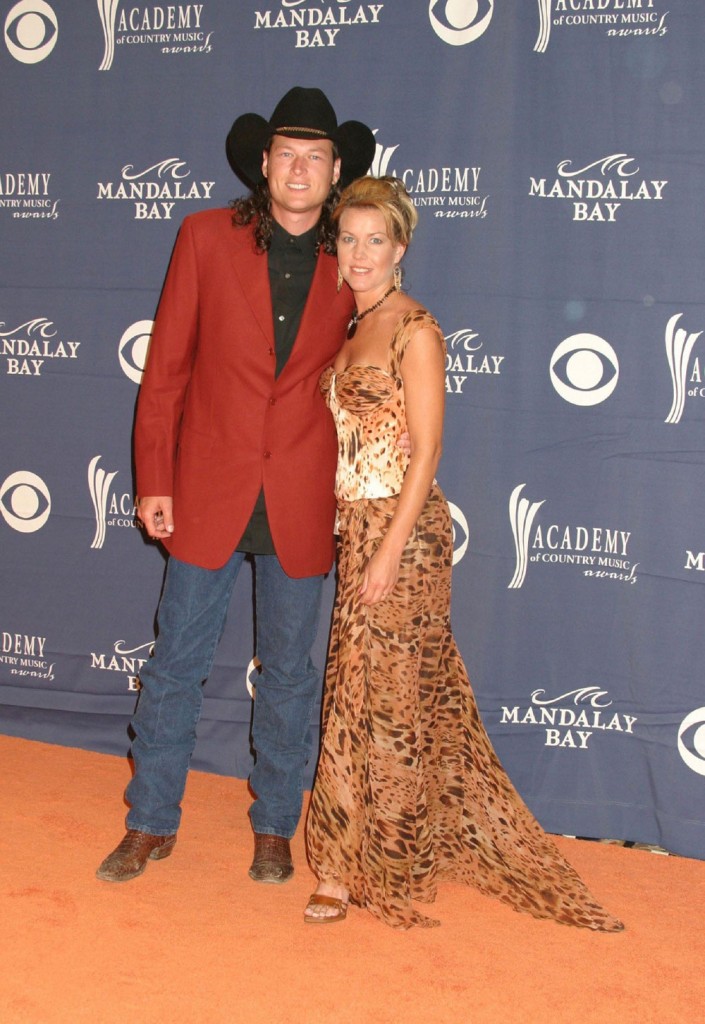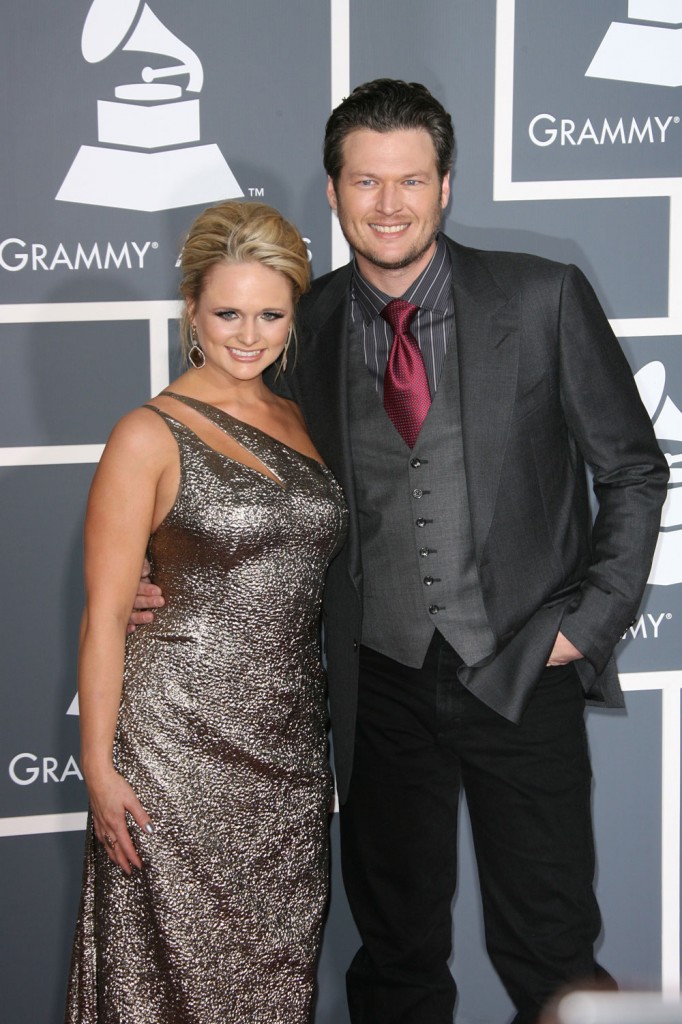 Blake and Kaynette are shown in 2005. Blake and Miranda are shown in 2011. Credit: PRPhotos and WENN.com