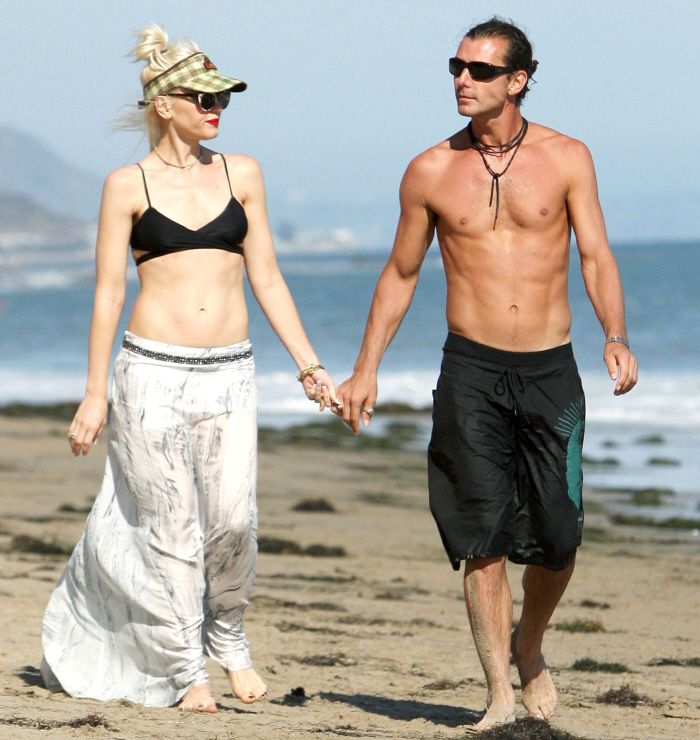 You know I'm not some huge fan of the Gwen Stefani-Gavin Rossdale pairing. I don't actively dislike either of them, and I occasionally wonder about the state of their marriage, or perhaps glance through some photos of their kids, but in general, I'm "meh" on them. Gwen seems to have toned down her daily paparazzi-friendly jaunts, but I do wonder how photographers managed to take so many high-quality photos of Gwen and Gavin on the Malibu beach this weekend. Maybe Gwen and Gavin don't care… but some of these photos look posed. Like, LeAnn Rimes-level posed.
Random thoughts about the photos… Gwen's abdomen looks really great, especially given her age and the fact that she's given birth twice. You have to spend time developing those ab muscles, and I'm jealous. Gwen's abs look better than Gavin's, although Gavin is no slouch either. In fact, I like him shirtless. He looks hot and tan.
Kingston is 5, Zuma is 3, by the way. Both of them get their hair professionally done, and they go with their mom to get their nails done too. It's harmless, people! Although I do wonder – do you think Gwen really wishes she had at least one girl?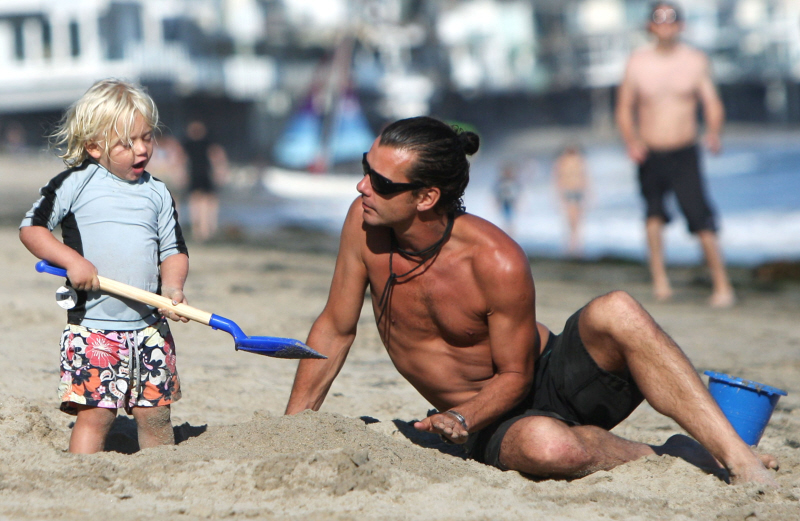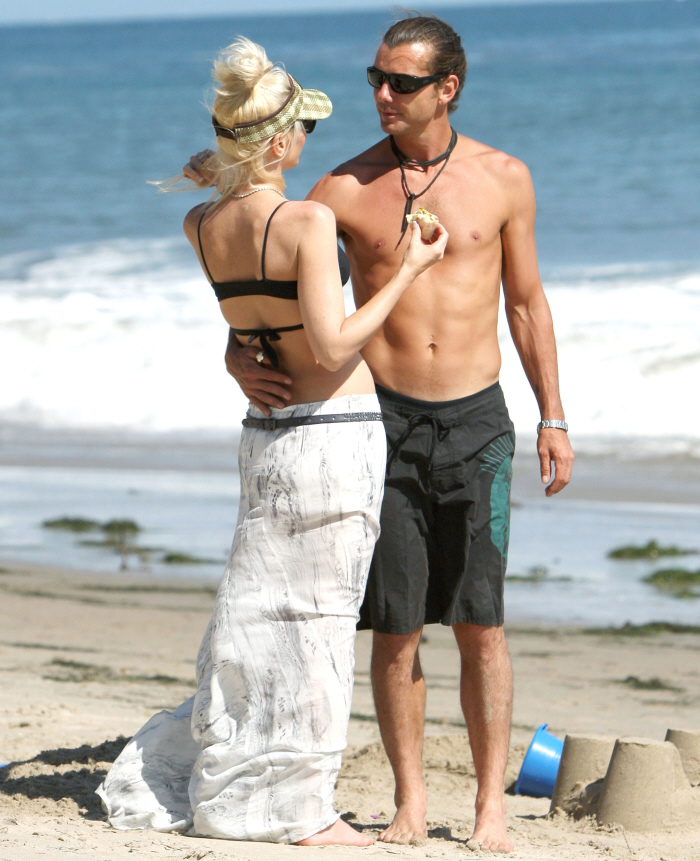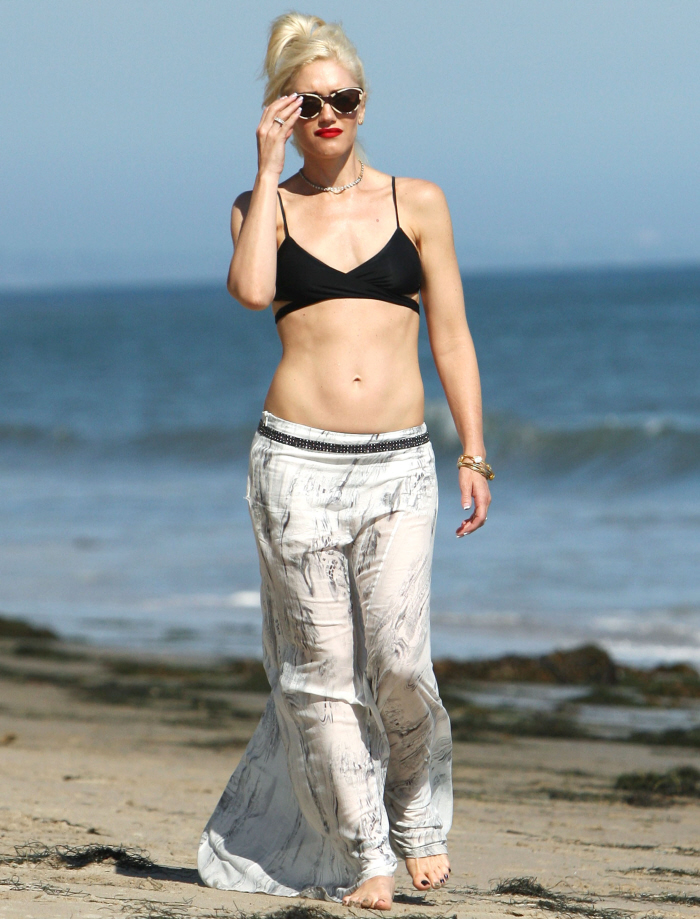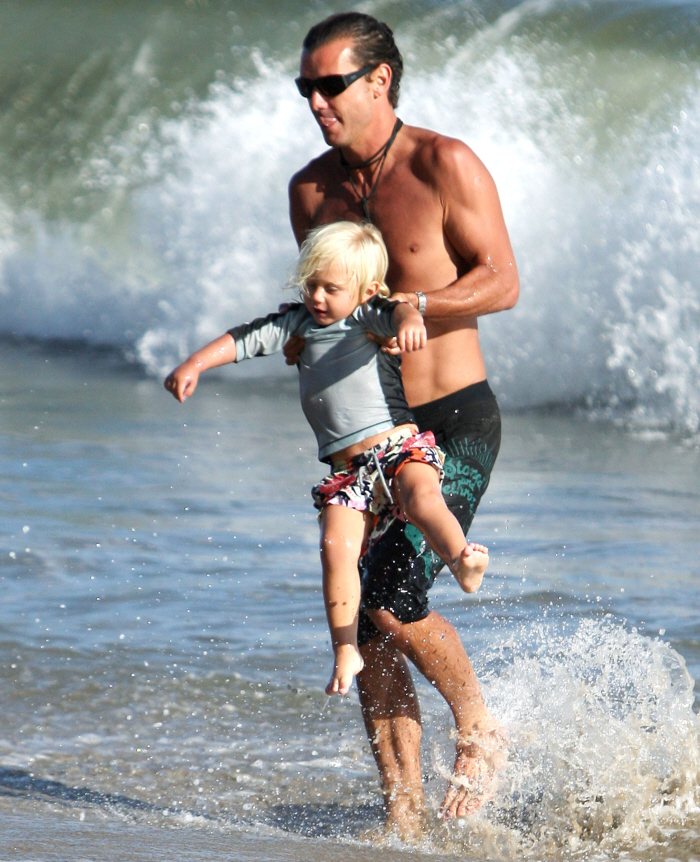 Photos courtesy of WENN.