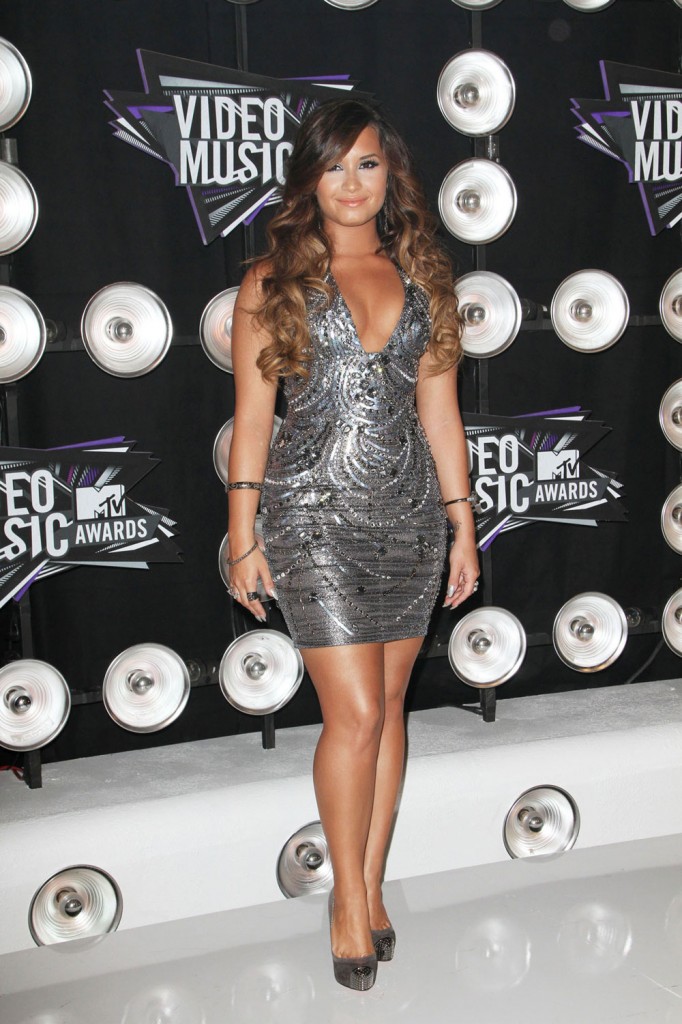 Demi Lovato recently took to Twitter to address some comments after the VMAs that she had gained weight recently. She wrote "I've gained weight. Get over it. That's what happens when you get out of treatment for AN EATING DISORDER." Then she deleted that (after #DemiLovato became a trending topic) and added another tweet that didn't sound as defensive. She wrote "Guess what, I'm healthy and happy, and if you're hating on my weight you obviously aren't. 🙂 #UNBROKEN" It must be frustrating to have people comment on your weight as a celebrity, but she could have ignored it. As it is, it sounded like it bothered her quite a bit. She told Seventeen in April that she doesn't "let anyone's insecurities, emotions, or opinions bother me." She's admitted that she struggles with bulimia and with cutting.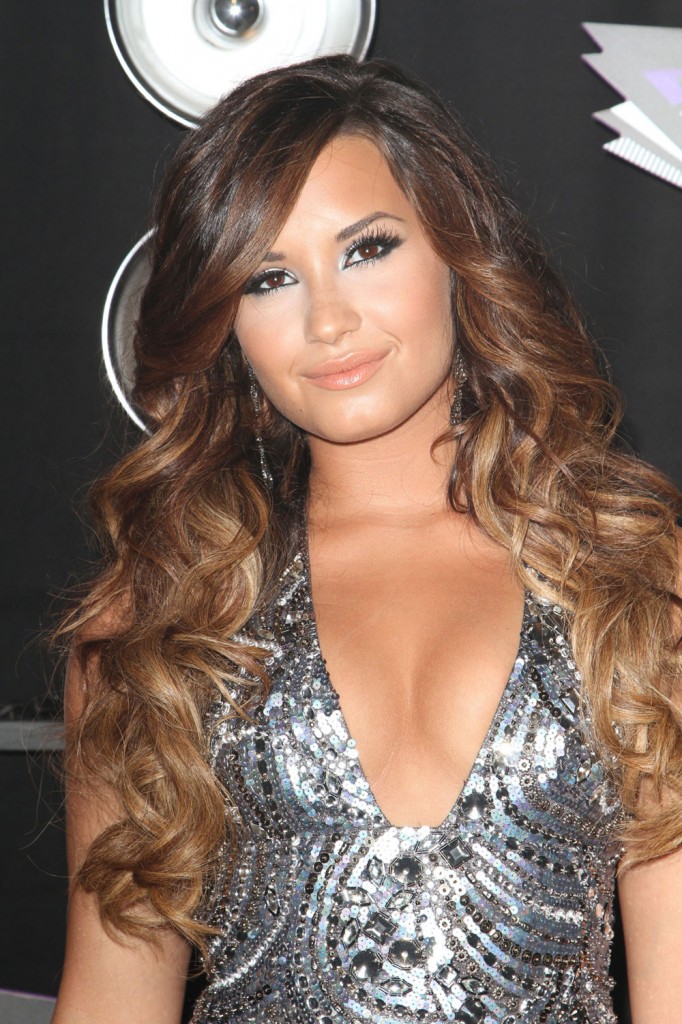 She looks great figure-wise and to me the issue is that her dress was too short and revealing and that her makeup was overdone. Her tatas were pushed up and hanging out and that dress was just fug. She's looked cuter recently at other events. (See below) There's something really smug about her look at the VMAs, but sometimes she looks much happier and relaxed on the red carpet.
The issue for Demi may have been that her ex Joe Jonas was there that night and she could have been anxious about it. Before Demi had her rehab stint for emotional issues she was dating Joe Jonas and touring with him and his band. Then they broke up, Joe started dating Ashley Greene and Demi was still touring with Joe and the guys. Demi freaked out and punched a backup dancer for some slight last December and got pulled off the tour and sent to rehab. She's admitted that she was out of line and that she had a nervous breakdown, but she doesn't blame Joe for it or anything. She told Elle last month "I wouldn't credit my meltdown to a guy. There was so much other stuff in my life."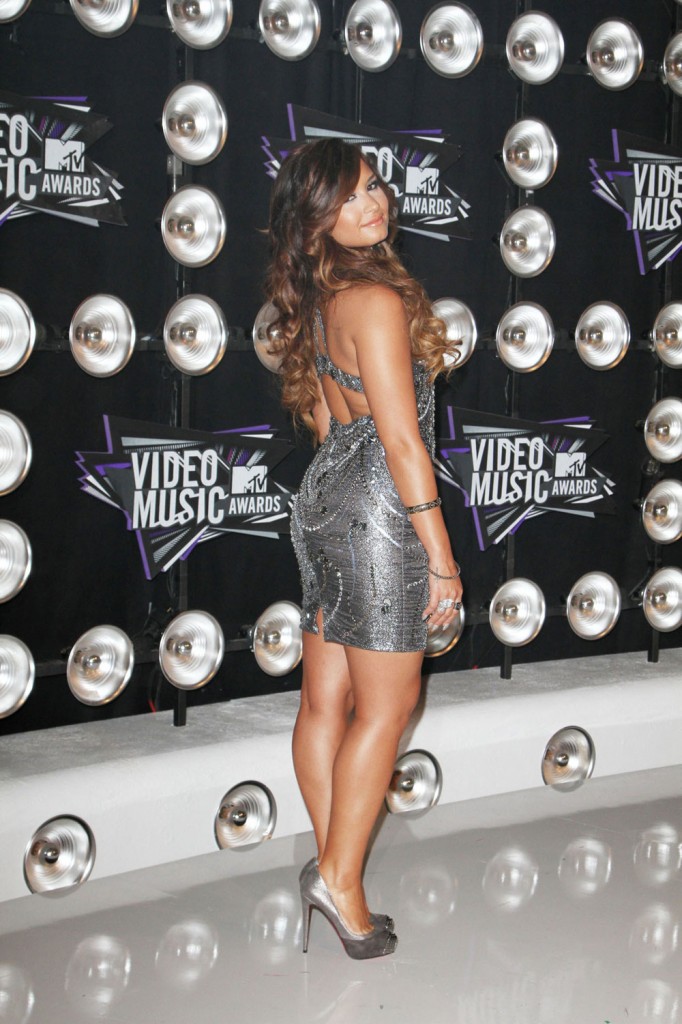 If Demi was nervous about seeing Joe though she didn't seem to show it. She posed for photos with him at the VMAs and as Just Jared points out that wasn't the first time they've run into each other at an industry function recently. So she seems to be handling it all pretty well. Except when she feels the need to defend herself. I get it, but the best way to deal is to ignore it, if possible. When I grew up we didn't have twitter or cell phones though. Now it's all about the chatter while some of us are still playing by the old rules. Do they even still apply? Not if you're looking for press coverage or twitter feedback I guess.
All these photos are from July and August this year except for the last one, in the white dress with the side tail thing. That's from August, 2010. I don't see that much of a difference and she looks great now.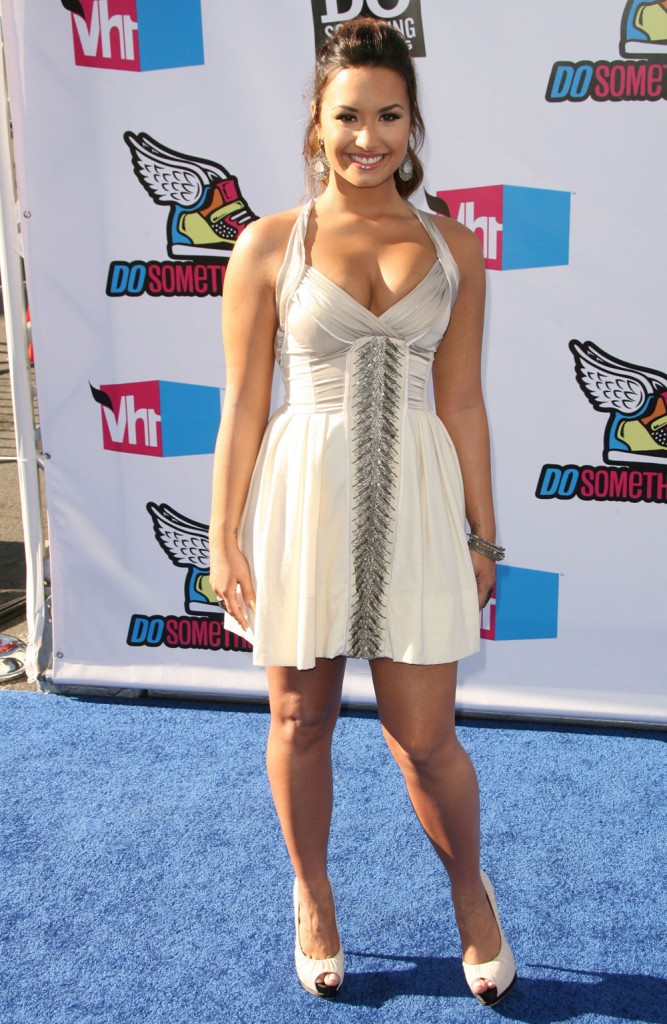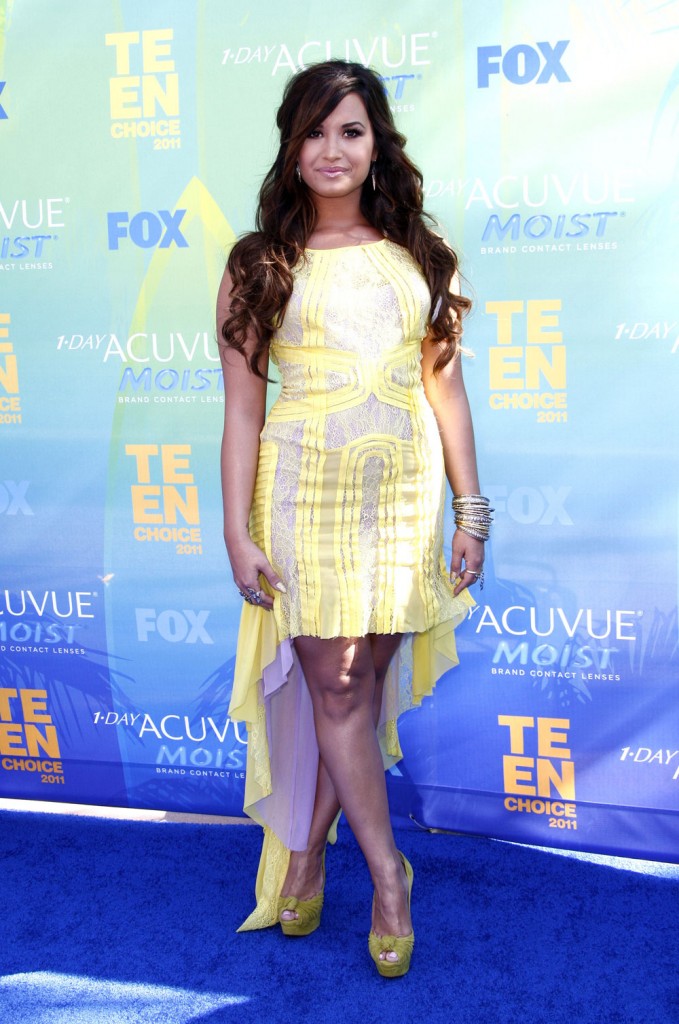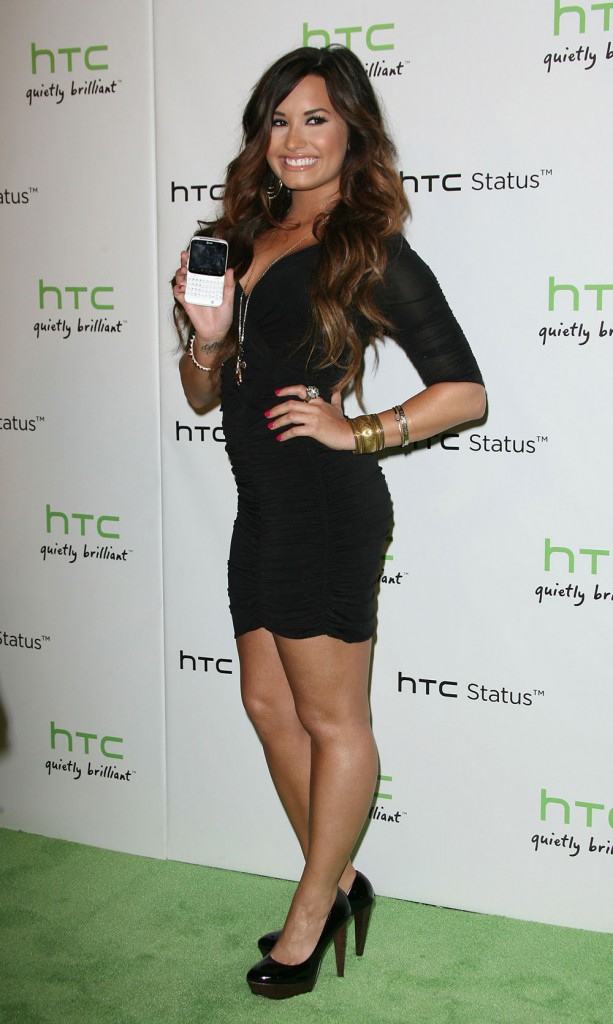 August, 2010