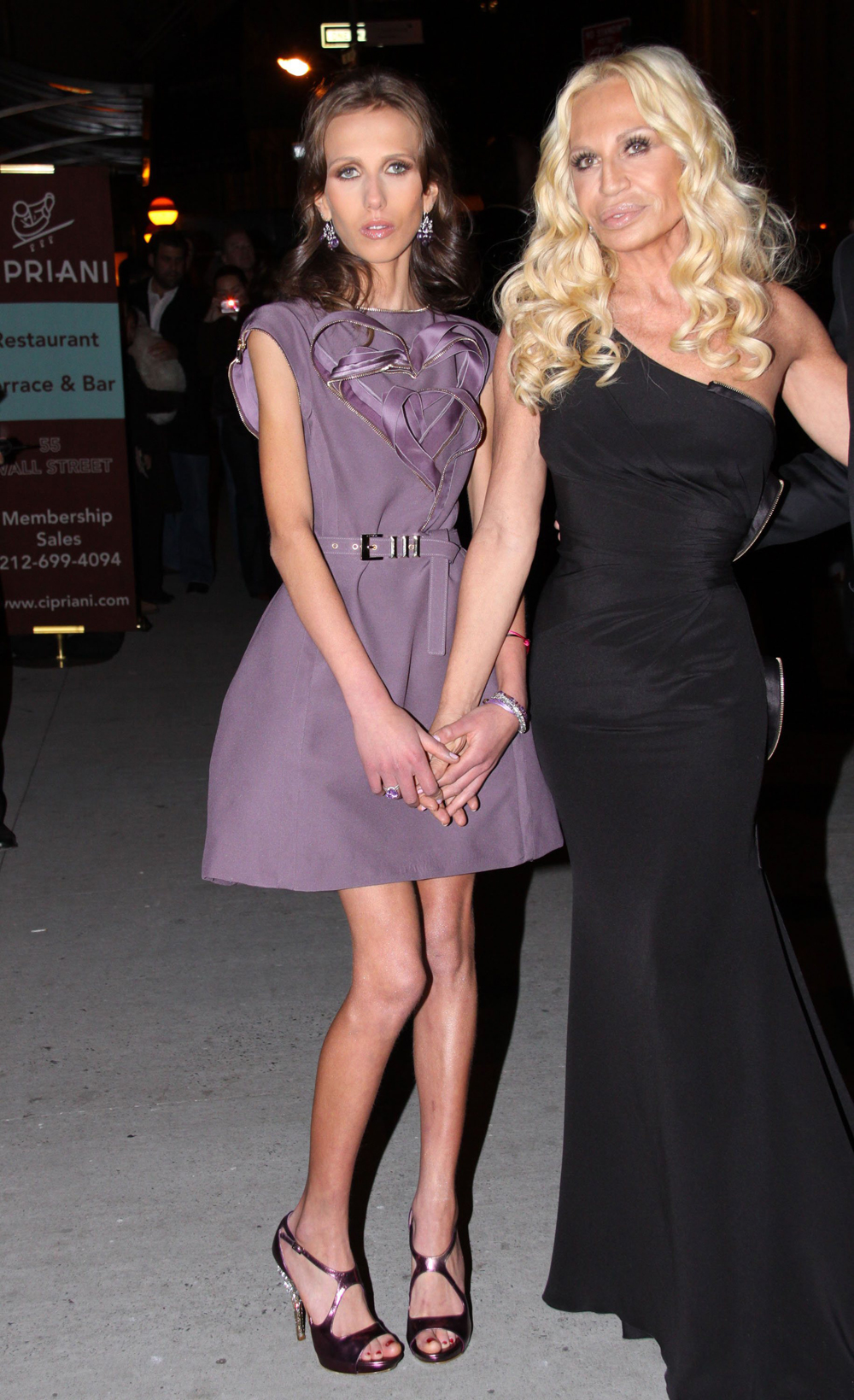 Fashion Group International held their style awards last night – the Night of the Stars awards at Cipriani Wall Street in New York. Just about every style making celebrity was there, with stars like Kate Bosworth and J-Lo drawing rave reviews for their outfits. And while they did indeed look amazing, I was stunned by Allegra Versace's appearance. Allegra has been battling anorexia for a long time, yet it appears that she's not getting any better.
To say that she looks skeletal is an understatement. What I find oddest of all is that supposedly anorexics hide their bodies because they feel they still look fat or unsightly. Yet Allegra is in a sleeveless dress with a short hemline. Her outfit is beautiful and very appropriate for the event, but it's definitely not some quiet little number that's meant to leave her unnoticed.
Hopefully someone in her life is doing something to get her some help. It seems like she's been dealing with anorexia for a very long time, and even though she's young her body can only take so much of it.
Here's Allegra Versace, Donatella Versace and Balthazar Getty at the awards last night in Manhattan. Also pictured are Marc Anthony and Jennifer Lopez, Kate Bosworth, Karl Lagerfeld, Lindsay Price, Christian Louboutin, Ashley Olsen, Debra Messing, Georgina Chapman, Marcia Gay Harden, Penn Badgley, Isaac Mizrahi and Mamie Gummer, Blake Lively, and Julianna Margulies. Images thanks to WENN.