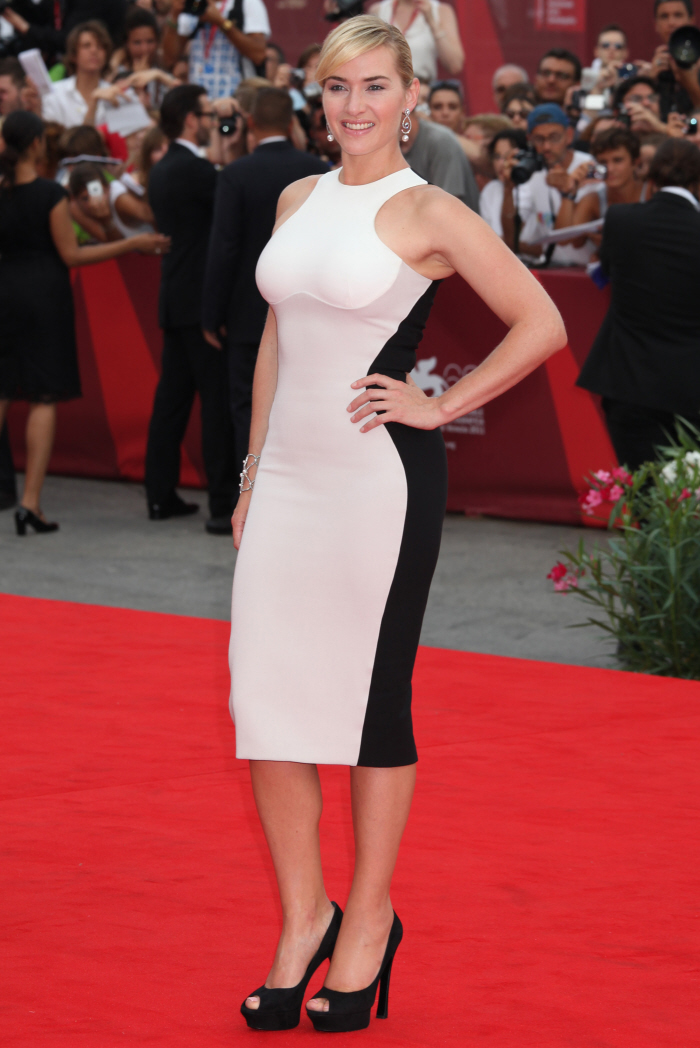 Most of you absolutely hated Kate Winslet's beige-y Victoria Beckham dress at the Venice Film Festival premiere of Carnage. I don't know, I kind of liked it then and I kind of liked it now. Kate usually doesn't wear very "modern" dresses… or, I guess I should say it this way, she usually doesn't pull off very clean, modern styles. I personally don't think she really knows what looks good on her figure, and I won't even get into how she styles herself. Anyway, these are even more photos of Kate from Venice – she's also there to promote Mildred Pierce, I guess because the miniseries hasn't aired internationally yet? Kate wore this odd Stella McCartney dress for the red carpet. Now, THIS I hate. Michael K calls it a titty-bib dress, but it's worse than that. The way the panels are cut to specifically "fool the eye" into thinking Kate has a smaller figure, it's just tacky. It's like the dress equivalent of a tuxedo t-shirt. And Kate needs to stop pouring herself into these too-tight dresses too.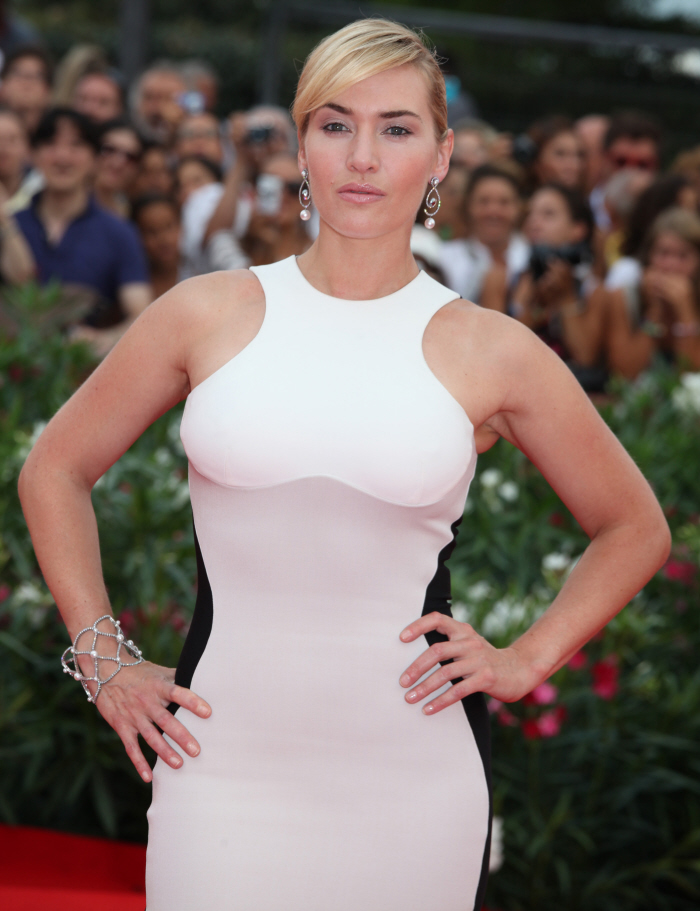 I disliked Evan Rachel Wood's red carpet dress too – she wore this black Alessandra Rich. I think it looks cheap, like something on the discount rack at Belk's. ERW tries to upgrade it with her styling, but it's just kind of meh.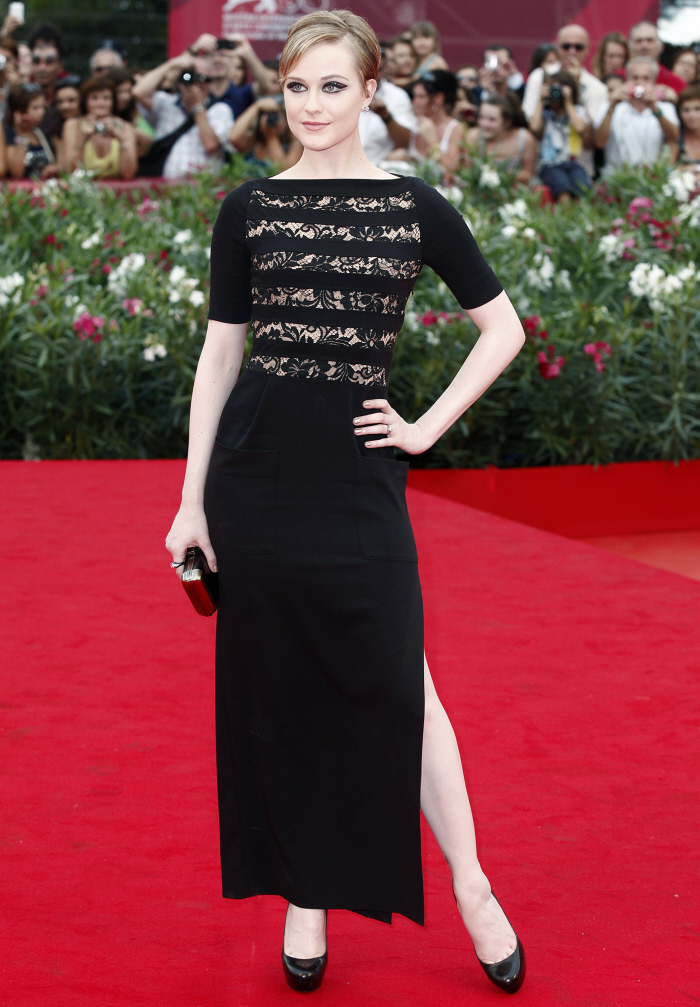 Both Kate and ERW looked cute for the earlier photo call though – I like that Evan is trying to bring back the vest. It's so 1993.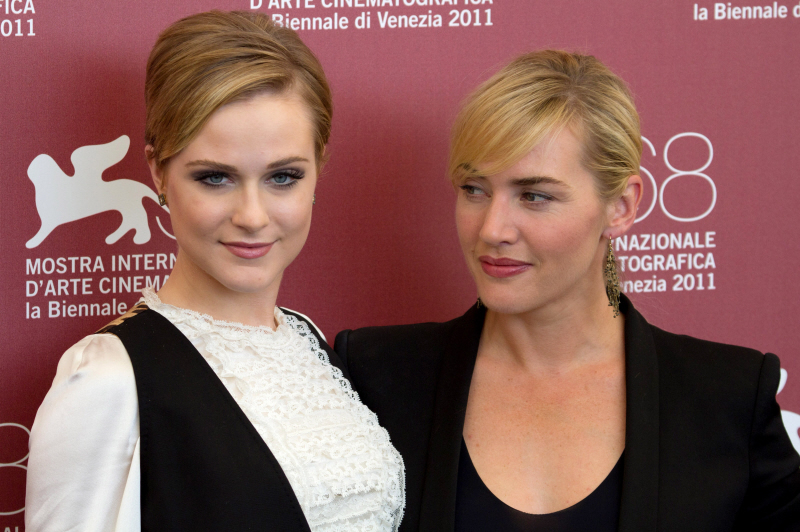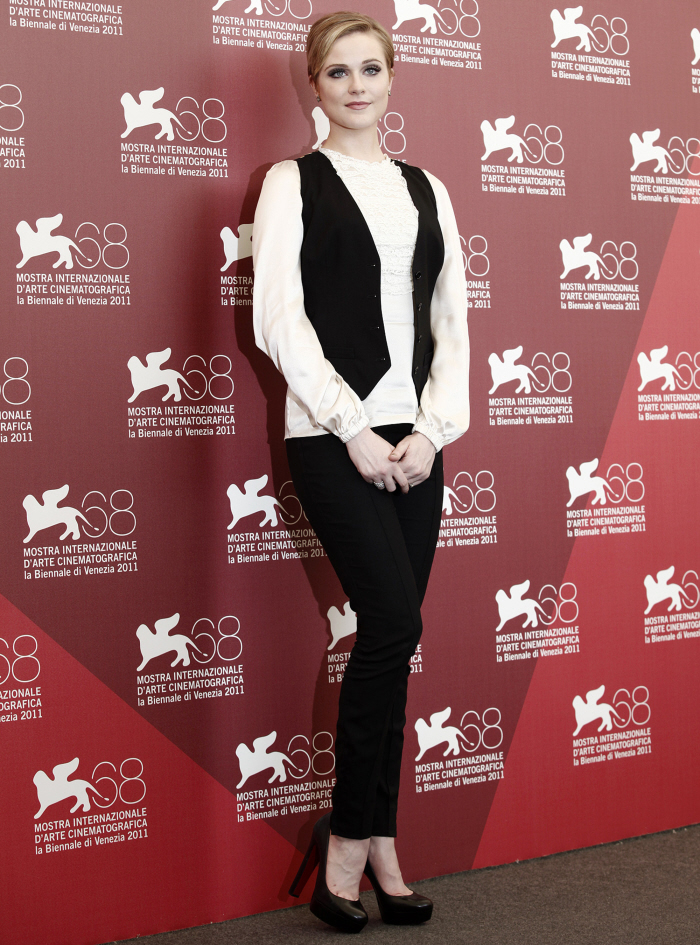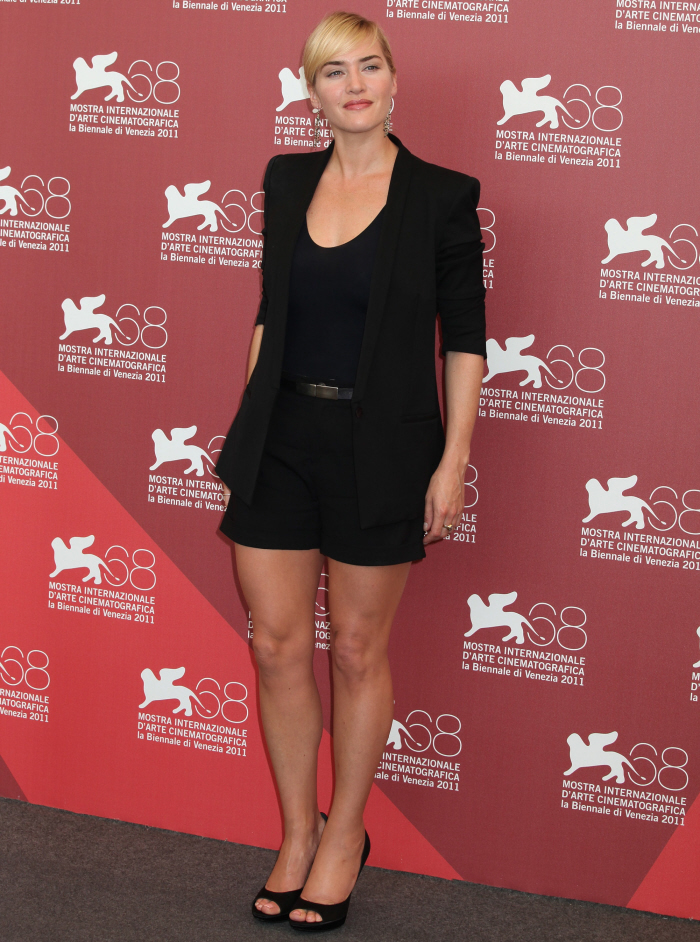 Photos courtesy of WENN.