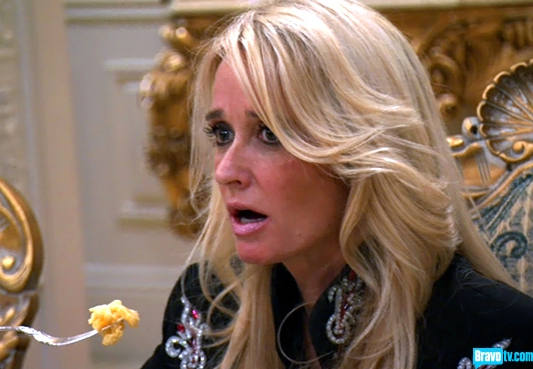 When someone close to you dies, everything kind of seems like it stops. It's hard to pay attention or care about all the other details in life because they suddenly seem insignificant. That's kind of how I felt about the Real Housewives of Beverly Hills season premiere in the wake of Russel Armstrong's suicide. What's more is that all the petty infighting and extreme superficiality that make up the show are hard to stomach when you realize the toll it took on one of the castmembers. Russell made the decision to take his own life, and that was his alone to make. When you're watching the events that lead up to his suicide, it's not possible to get the same kind of voyeuristic enjoyment out of them. I'll probably continue watching this season as I want to see what happens when Brandi Glanville is finally introduced. It was very hard to watch the season opener, though.
First off, the show opened with only the most cursory coverage of Russell's death. We've heard that they were going to do some kind of "suicide special," and that they'd re-edited the show to remove Russell. All they did to cover the news of his suicide was to have all the women except Taylor gather at Lisa's house and discuss how it affected them. That scene lasted less than five minutes. Everyone was crying except Lisa, and then Kyle summed up the producers' stance on his death by basically saying life, as in the show, must go on. She explained during the sit down that "Plenty of men, their wives leave them and they don't kill themselves. You cannot feel responsible for that. Nobody can, it was his choice." Later she narrated, "For me, it's very hard to move forward because it's such a tragic situation. And so many people have been left hurt by it. And as difficult as that is, life goes on. It has to."
They put up a disclaimer before the show that "The events depicted in this series were recorded before the death of Russell Armstrong" and that was it. Then they launched into a madcap recap of last season and it was like we were thrust back into their stupid world where people can get mortally injured and no one is supposed to think twice about it.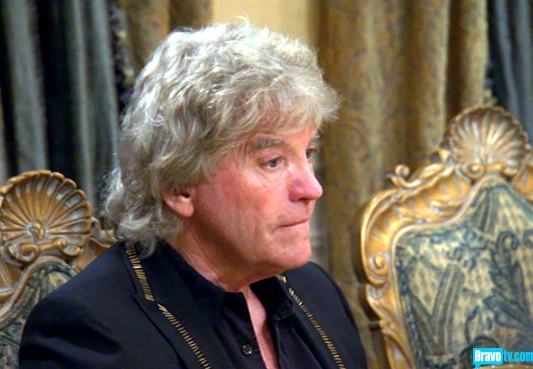 I started a recap of this episode, but I'm not going to bother including it all here. The big scene was an argument that Kyle had with Lisa's husband, Ken, at a dinner party thrown by the Maloofs. Taylor opened up to the group that she was in therapy with Russell to try and save their marriage and then Ken said a bunch of dumb cliched sh*t about how he would never go to a psychologist. "I want to try and sort it out myself… If I had to see a therapist to make my marriage better I would feel weak."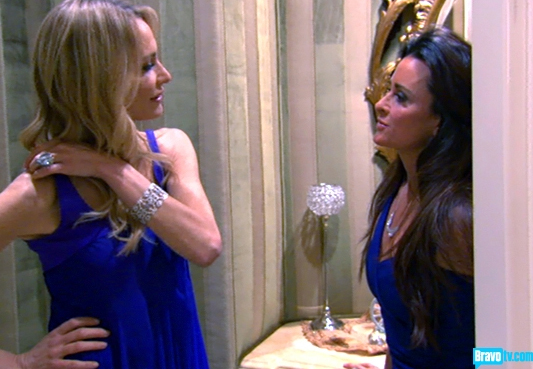 Then Taylor took off to the bathroom crying and Kyle tried to comfort her. In the bathroom, Taylor delivered the best line of the night. "You're carrying a little dog all dressed up in clothes. My husband's in therapy and that's weak?" I only wish she had said it to Ken's face. Then Lisa came in to put on her lipgloss. It was a bitch move considering how many freaking bathrooms there are in that house. Lisa narrated that Taylor was "manipulative" for crying. It was incredibly rude, and she should have apologized to Taylor for the fact that her husband was an asshole to her. Back at the dinner table, Kyle tried to defend Taylor to Ken and then Lisa got all pissy and they left.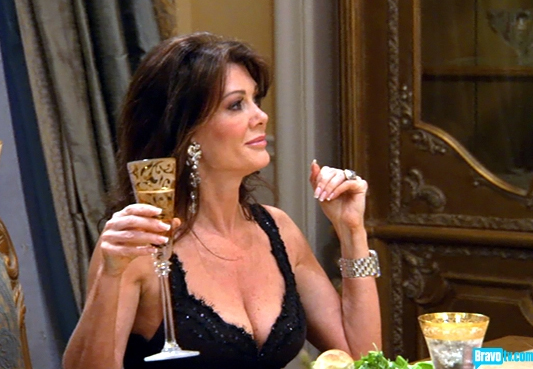 The rest of the season is going to be a lot more fighting and a lot more overspending and I honestly don't think I'll watch all of it. Again, I want to see Brandi but I don't need to see these bitches fighting about nothing among themselves and with their husbands. It just leaves a bad taste in my mouth.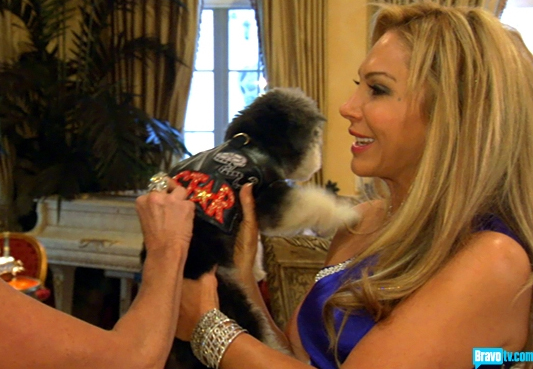 There's another new star worth mentioning. Adrienne got a little dog named "Jackpot" and they're trying to set up some kind of rivalry between Jackpot and Lisa's dog, Giggy. Jackpot is adorable, but it really made me wonder what happened to that beautiful German Shepherd that Paul bought Adrienne for her birthday. She probably hates that dog just like she hates Paul.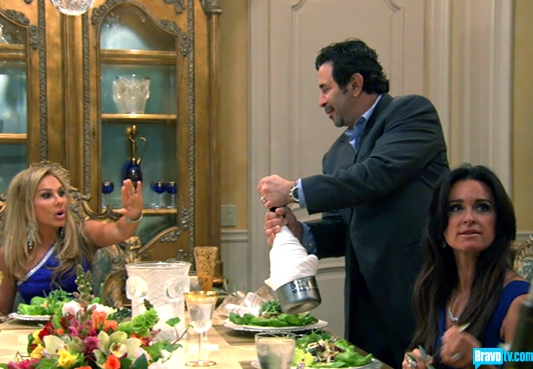 There was one humorous moment when Kim walked into the party in a bejeweled pant suit. Is it country and western, just really fug, or both?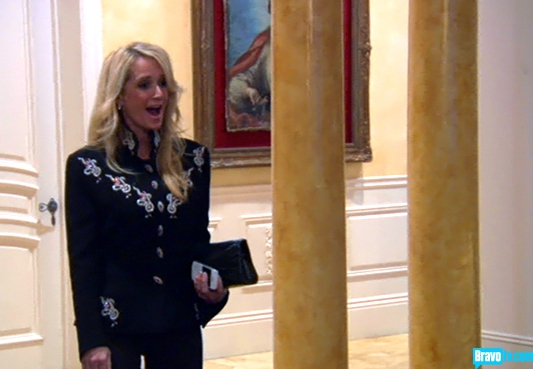 Update: Here's the video of the intro where they discuss Russel's death.