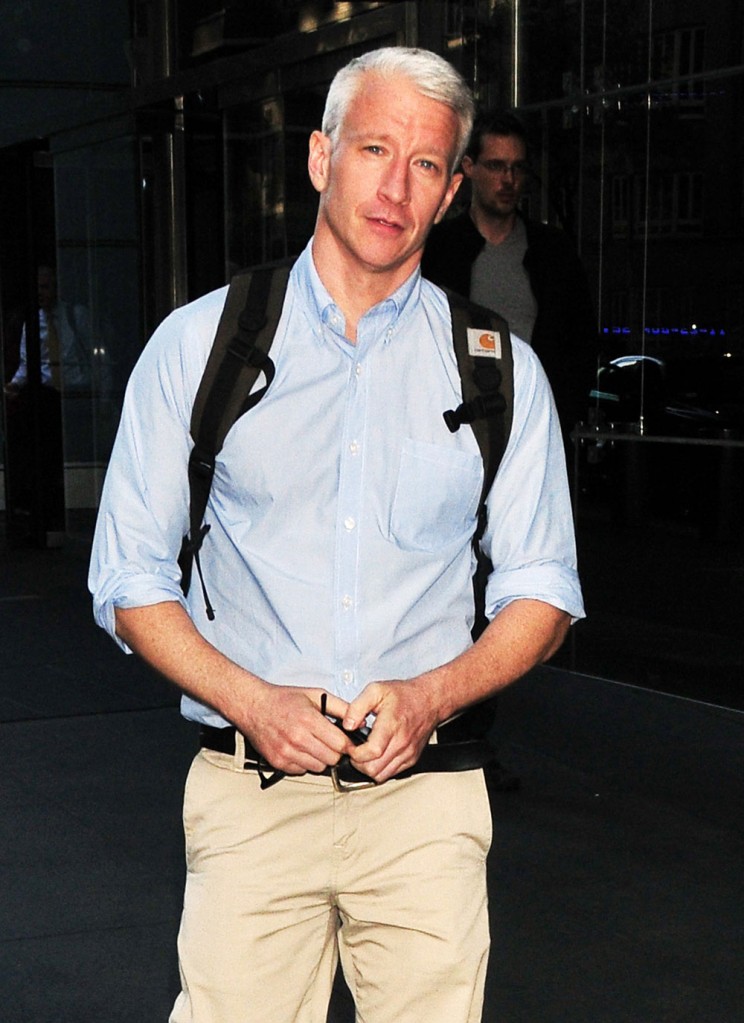 Anderson Cooper has the "25 Things You Didn't Know" about in this week's US Weekly and it's just awesome. It's funny, it's humble, it's smart, it's informative – just like AC! Compare Anderson's nice little non-braggy list to a recent one compiled by Joe Manganiello of True Blood, who just listed off his accomplishments and told us that The Fountainhead was his favorite book, like he was doing us a favor. Cooper doesn't have anything to prove, but he manages to prove that he's so much more worthy anyway. Take a look: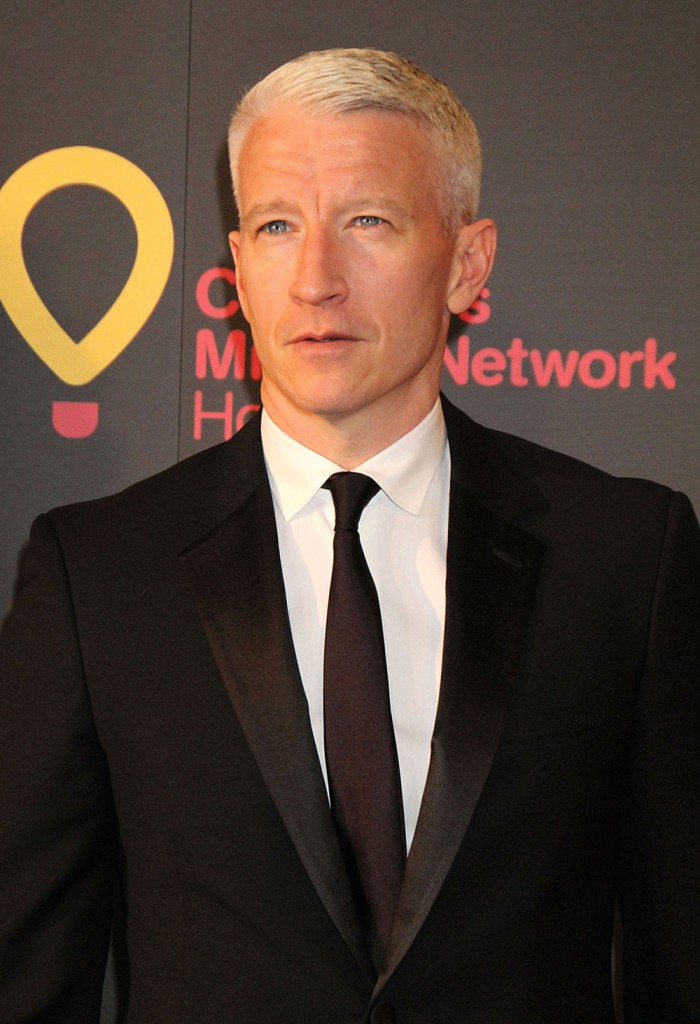 1. I started going gray in college.
2. I wish I still had brown hair.
3. I love my Real Housewives of Atlanta and Beverly Hills. Miami, not so much.
4. I met Charlie Chaplin when I was 6. I have a photo, but no actual memory of it.
5. I'm very disorganized.
6. Shopping for clothes makes my head hurt.
7. I work out nearly every day. Yes, I know how annoying that sounds.
8. I love fast food.
9. I need to eat better.
10. I collected toy solders when I was young.
11. I became a reporter by going to wars by myself with a camera and a fake press pass.
12. I've been addicted to TV since I was little.
13. I was a Dungeons and Dragons geek when I was young. I spent a lot of time indoors.
14. I can fall asleep anywhere at any time.
15. I was a child model. Embarrassing!
16. I don't drink any hot liquids. No tea, no coffee.
17. Oddly, my favorite ice cream flavor is coffee.
18. I don't wear sunglasses, no matter how bright out it is.
19. I struggled with sydlexia as a child.
10. Chocolate chip cookies make me happy.
21. I can't sing, and won't try.
22. I like to dance, but never on TV.
23. I've bitten my nails for as long as I can remember.
24. I am a dog person and have a dog named Molly, but I've recently discovered cats are OK too.
25. I like to assume the best about people, until I am proven wrong.
[From US Weekly, print edition, September 19, 2011]
I love how this list tells us a little tidbit about AC, then kind of corrects it with a counter item. It's clever, and it's also self deprecating. For all the times he sort-of brags, he balances it out. He's not a humble bragger either. It was only a year or so ago that I learned that Cooper is Gloria Vanderbuilt's son, and that he comes from American royalty. Notice how this list has nothing about his family background and nothing about his brag-worthy education. He graduated from Yale, he studied Vietnamese in Hanoi at the University of Hanoi for a year, and he interned for two summers at the CIA. He's been all over the world reporting on war and genocide, but there's only one item here about how he became a reporter. He's a prominent telejournalist on his own merits, and he continues to prove that with every move. Of course everyone is wondering why AC doesn't come out of the closet, but I just think he wants to keep his personal life private.
I know I became a total AC fangirl at some point, and I think it was after that Gerard Depardieu giggle fest. Look at this man. Even when he makes a sexy face, it's like he's making fun of himself.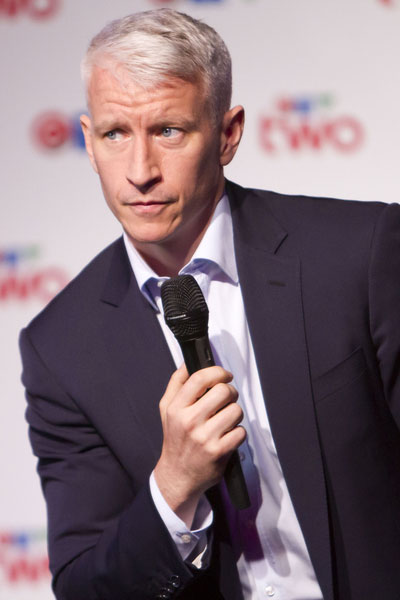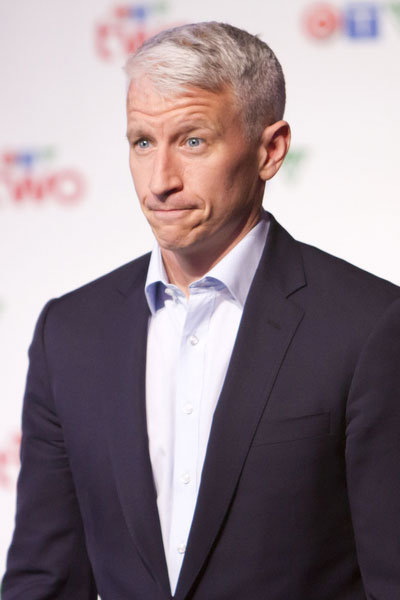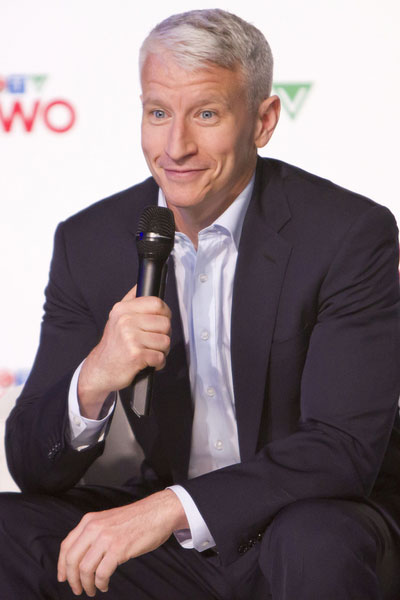 Photo credit: WENN, Fame and PRPhotos