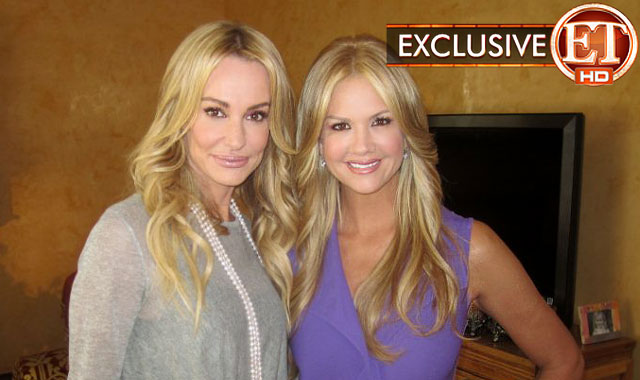 As we know, Taylor Armstrong's abusive, ponzi-scheme running husband allegedly killed himself about a month ago. Russell Armstrong's death was ruled a suicide, although he didn't leave a note and his business partner was also found dead by suicide just a day later, also without leaving a note. It looks suspicious to some, but either way the guy is deceased and Taylor has understandably been grieving and has yet to give an interview following his death. I heard part of the 911 call she made with a friend when they discovered Russell's body, not by choice as I never listen to those 911 calls willingly – it was on a news show I was watching, and it was heartbreaking. The guy with Taylor was telling her it was all right, and she was crying hysterically and saying "It's not all right."
Yesterday Taylor released photos of her bruised and battered face, taken back when Russell was alive. She's accusing him of beating her in the months leading up to his death. There's plenty of other evidence that he was an abuser. Two of his exes, also accused him of abuse and had restraining orders out against him. As we discussed yesterday, many of us feel sympathy for Taylor as a victim of domestic abuse, but still question her motive for releasing those photos at this time. Taylor is a manipulative, conniving person with a slippery relationship with the truth. (See this video that someone sent in.) I do think she was horrifically abused, and that this is her story to tell, but that doesn't make me see her as a likable person, just someone in a sad circumstance.
Entertainment Tonight announced that they'll air an interview with Taylor next Tuesday. They also gave a timeline for those photos we just saw of her injuries:
"A source close to Taylor reveals that she underwent Lasik eye surgery on July 5. Days later, the source claims that she was hit by Russell so hard that her corneal flap was dislocated.
For the rest of the month of July, Taylor was not seen in public as her injuries healed. Her first public appearance after that was on August 1, at a press tour promoting season two of The Real Housewives of Beverly Hills."
Radar Online is reporting that Taylor was considering going a little more classy for her first interview following Russell's death, and that she was in negotiations with Barbara Walters. Walters wanted to question her about the fact that she was living like a millionaire when she was broke, and ask her about the show possibly contributing to Russell's death. Taylor couldn't have that, so she went with the fluffier, easier option:
Walters had been Taylor's first choice for the interview, but there were simply too many hurdles that the veteran journalist refused to comply with. "Taylor had a list of demands that Walters just wasn't willing to go along with. Taylor didn't want to be grilled about her participation on The Real Housewives of Beverly Hills possibly contributing to Russell's suicide. She didn't want to be put on the hot seat regarding her spending habits. In the end, Entertainment Tonight was able to come to an agreement with Taylor that she was extremely comfortable with," a source close to the situation tells us.

Taylor is now "beginning the process of dealing with probate and tax issues that she is now facing after Russell's suicide. Russell left no will behind. Taylor is going to have to find a job in the very near future, beyond her work on The Real Housewives of Beverly Hills," the insider tells us.
[From Radar Online]
Well, I guess I don't necessarily have to tune in to ET next week, since this interview is just going to be Taylor saying she had no idea her husband was suicidal and that she went through a lot behind closed doors. I really don't see her opening up much, especially if she's not willing to take responsibility for her overspending or talk about how RHOBH may have impacted her husband. (That's all on him, but I think she should at least be willing to discuss it, even if she just gives a bland practiced statement on it.) I do feel sympathy for her as a victim of domestic violence, no one should have to endure that.
We heard last week that Taylor got a book deal, and that it will include the photos of her domestic violence injuries. Many of you pointed out that this could be the rollout for that book, although it's strange to me that she would sell the photos first to ET and then turn around and put them in a book too.
On a more superficial note, don't Taylor and Nancy O'Dell look like clones? That's about all I'll say on that matter. (Must bite tongue.)
These photos are from March.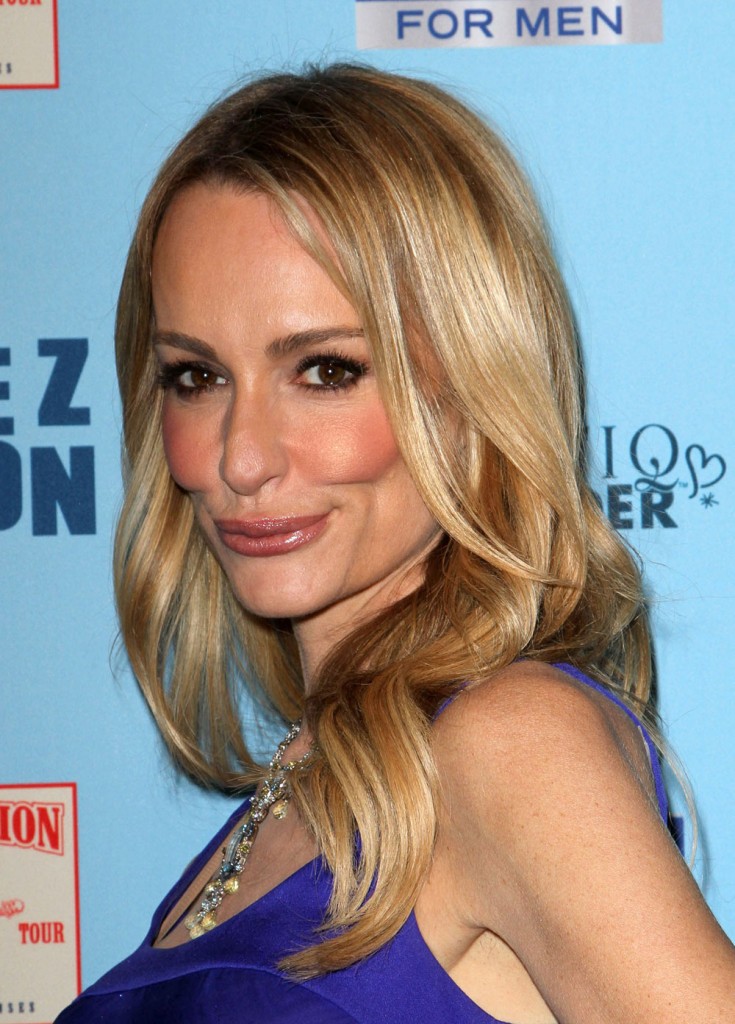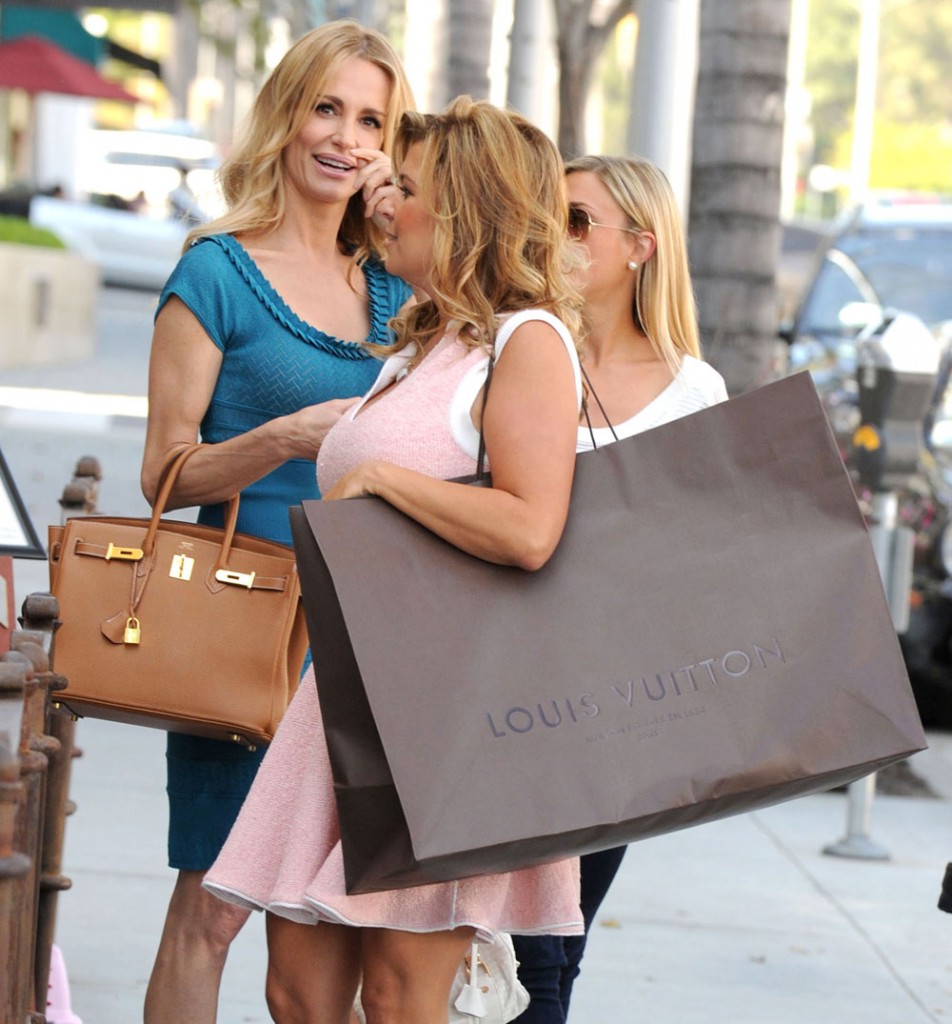 Credit: WENN.com