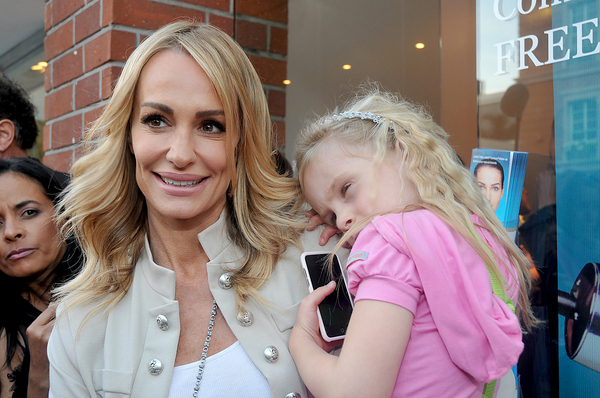 This story makes me sad. Apparently Taylor Armstrong got paid $125,000 for those photos of her bruised face that were shown on Entertainment Tonight. Taylor's interview with ET airs tonight and I'm interested in what she has to say. Given all we know about her I doubt it's going to be particularly insightful. I know that sounds so bitchy to say given the terrible circumstances, but it's hard to avoid saying it. To clarify: Taylor was the victim of some horrific abuse at the hands of her late husband, and it's definitely her story to tell however she needs to tell it. We know Taylor is a piece of work, but that's not stopping us from 1. feeling deeply for her for what she went through and 2. believing her side of the story, which is backed up with some powerful evidence. Only Russell's lawyers want us to believe that evidence was faked. We know Russell abused at least two of his exes, according to reports they filed and restraining orders they took out against him at the time. But Russell, who committed suicide last month, has a lawyer who claims that Taylor got that black eye from either "plastic surgery" or a "football" to the face. That's despicable to say.
Taylor Armstrong has sunk to a new low, according to her late husband's lawyer — who claims the black eye photos she recently sold for 6 figures to E.T. are nothing but a shameless hoax.

The lawyer, Ronald Richards, tells TMZ … the injuries depicted in the pictures were not inflicted by Russell.

According to Ronald, the injuries in the photos are either from plastic surgery … or a recent incident involving a football to the face — but not from domestic violence.

Richards tells TMZ, "If Mr. Armstrong was the cause of those injuries he would have been arrested and prosecuted." Richards also notes … Taylor never filed a police report.

Sources close to Taylor insist the pics are legit — claiming Taylor never reported any injuries because she was under enormous pressure to keep up appearances for the show.

As one source puts it — the black eye pics are just the tip of the iceberg … the rest make Rihanna's battered face "look like child's play."
[From TMZ]
Check out the abuse photos. (I'm not posting them here again.) If she had plastic surgery, she would have had bruises around both eyes and not just around one eye. Plus, how would a football cause that much damage? The fact that the attorney had two different explanations and then says "well my client would have been arrested if he did this" sounds like he's grasping at straws. I guess Russell hired a lawyer as shifty as he was.
I still haven't been keeping up with "The Real Housewives of Beverly Hills." Those of you who are still watching can tell me if it's been worth it, but I doubt it. The show is too sad now that we know that Russell killed himself.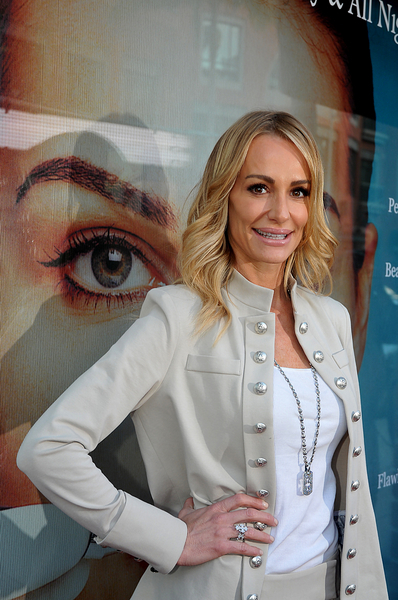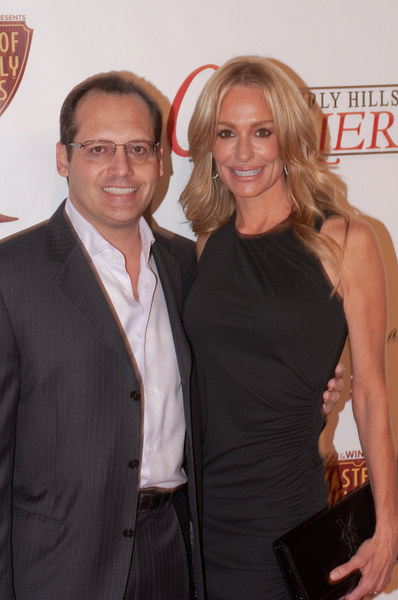 Taylor is shown with Kennedy in April and with Russell in October of last year. Credit: PRPhotos