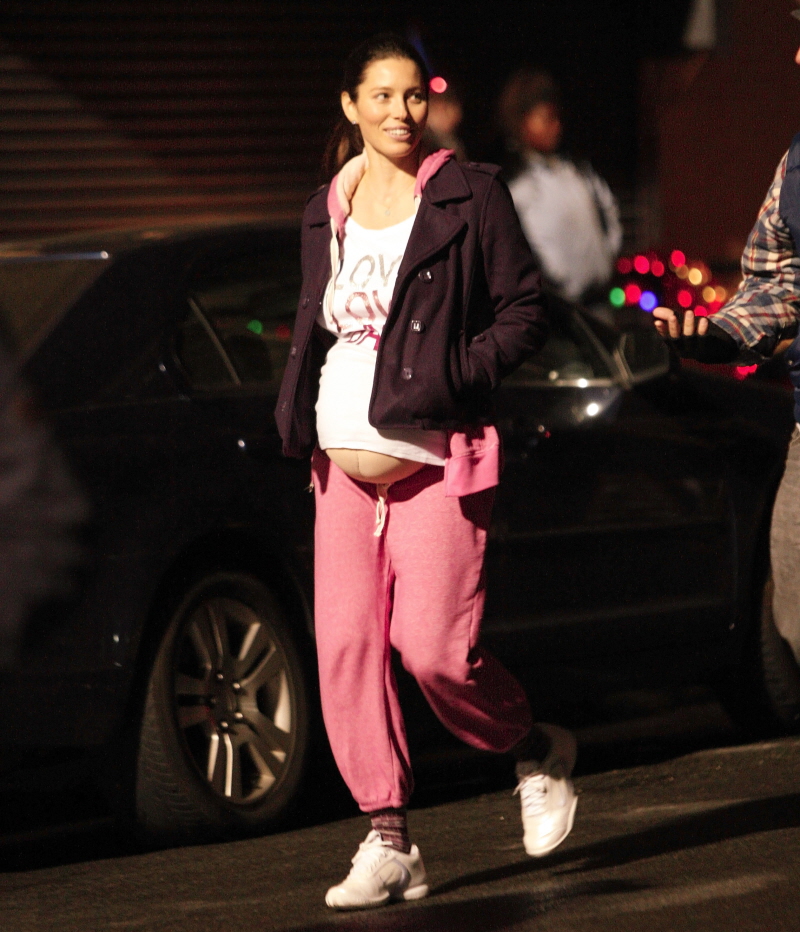 These photos of Jessica Biel and her really cheap-looking fake bump are making me angry, and they're cracking me up. It's rage-laughter. Like when I'm writing a Linnocent story, there's a lot of rage-laughter. Okay, first of all, Biel is filming scenes for New Year's Eve, the sequel (-ish) to Valentine's Day, in what will hopefully be a continuing theme of holiday romantic comedies until we get to Arbor Day, Grandparents' Day, and of course, Flag Day. Biel has come back to her Valentine's Day character, who is know knocked up, I guess. By Seth Meyers, it would seem. I guess Seth and Jessica got pulled in for some additional reshoots… I wonder why? Is it because Jessica is a terrible actress? No, I bet it was just the lighting or some technical issue. It was definitely not that the director took one look at his final cut and realized that his "star" gave an awful performance.
So, what's so funny and rage-inducing about these photos? Look at how cheap her bump is! It's basically just a pillow from Walmart. I don't think Biel even strapped it on or anything. And it's not like Biel is wearing padding anywhere else either, because who cares about authenticity or Method acting, I guess. It's much easier to stick a bump on a chick and hope that the bump-hungry masses are appeased.
I will say this – the cheap bump goes along with the cheap outfit, which is the funny part. Biel is a lot like Jennifer Aniston – their publicists mandate to every media outlet that the words "beautiful" and "gorgeous" must appear in descriptions of their clients, as if mere repetition will make it so. It's not that either Aniston or Biel are unattractive – both have strong features that can go from lovely to odd. But when you look at photos like this, something becomes clear: it's suspiciously easy to make Jessica Biel look like hell. Once you strip away with makeup and the cute clothes and put her in some not-flattering lighting, you see that she just looks kind of average and uninteresting.
Speaking of average and uninteresting, Biel is still with Justin Timberlake, of course. Even after his alleged dong showed up on Mila Kunis's hacked phone – I mean, he denies that it's his dong, but whatever. Why doesn't Biel let him go? I have no idea.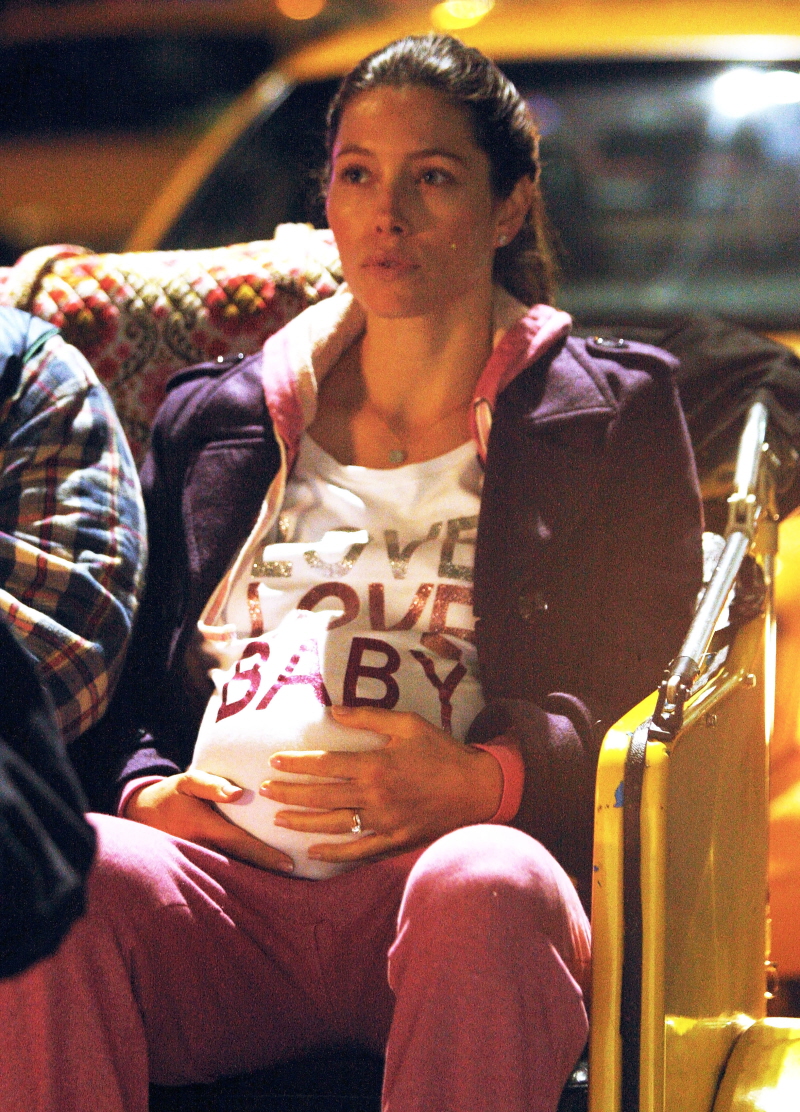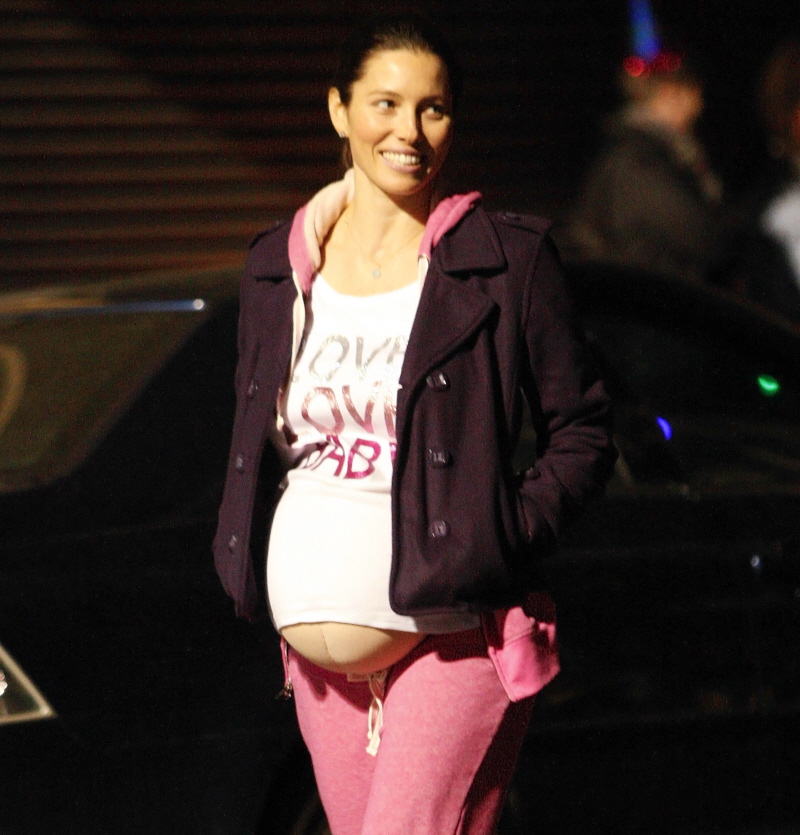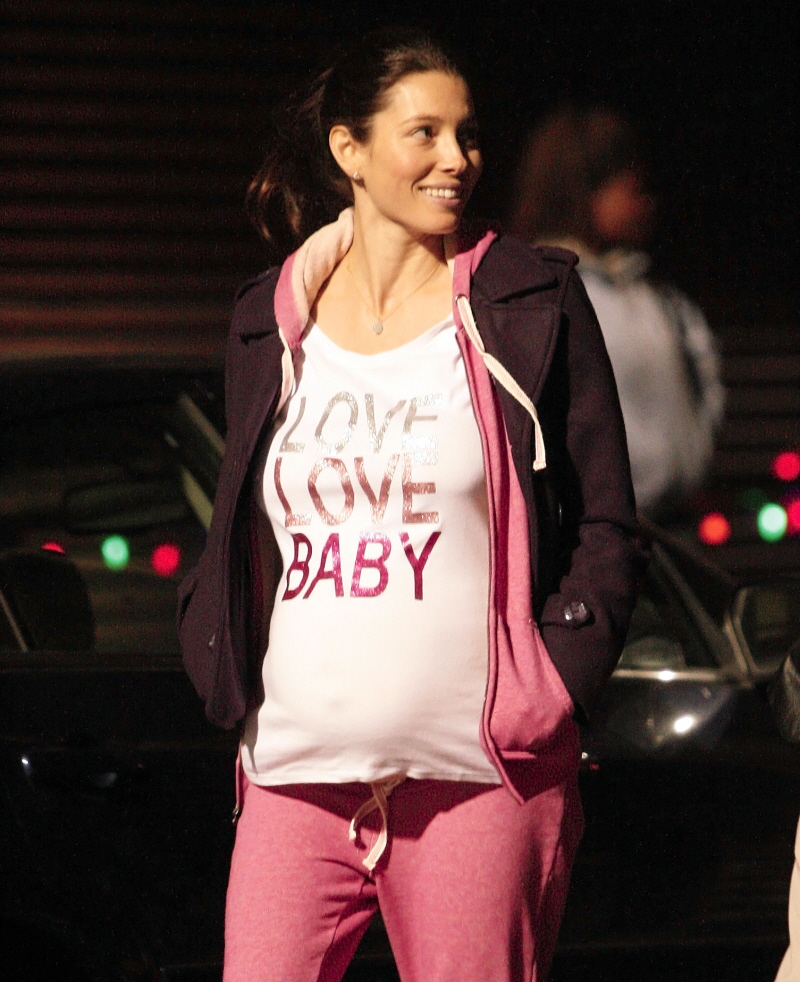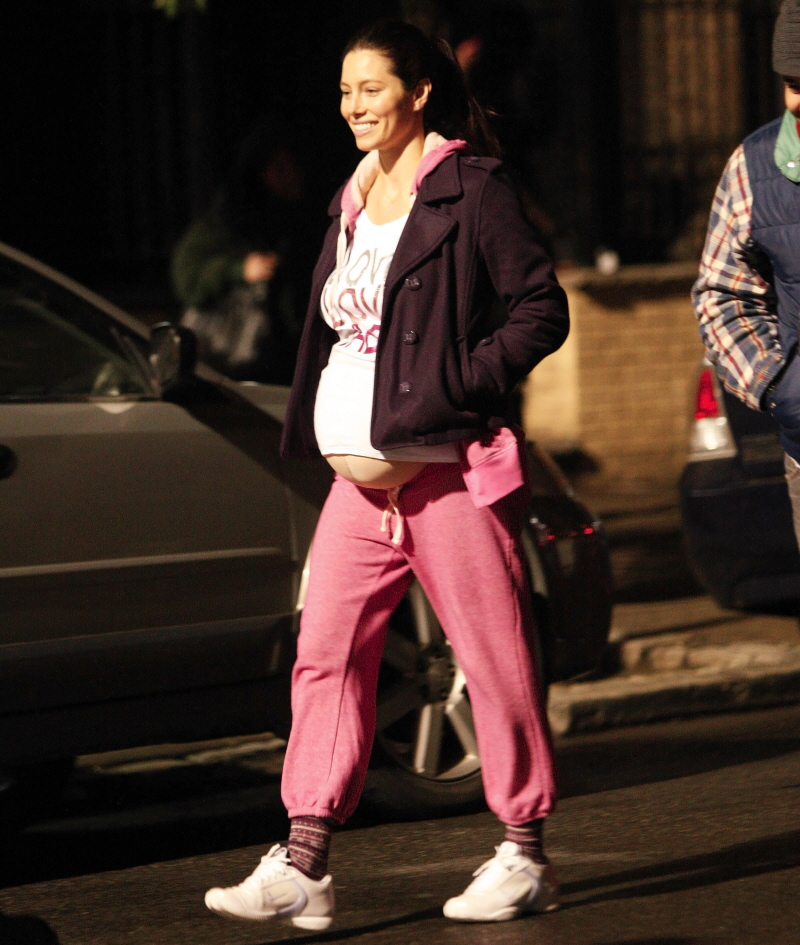 Photos courtesy of Fame.