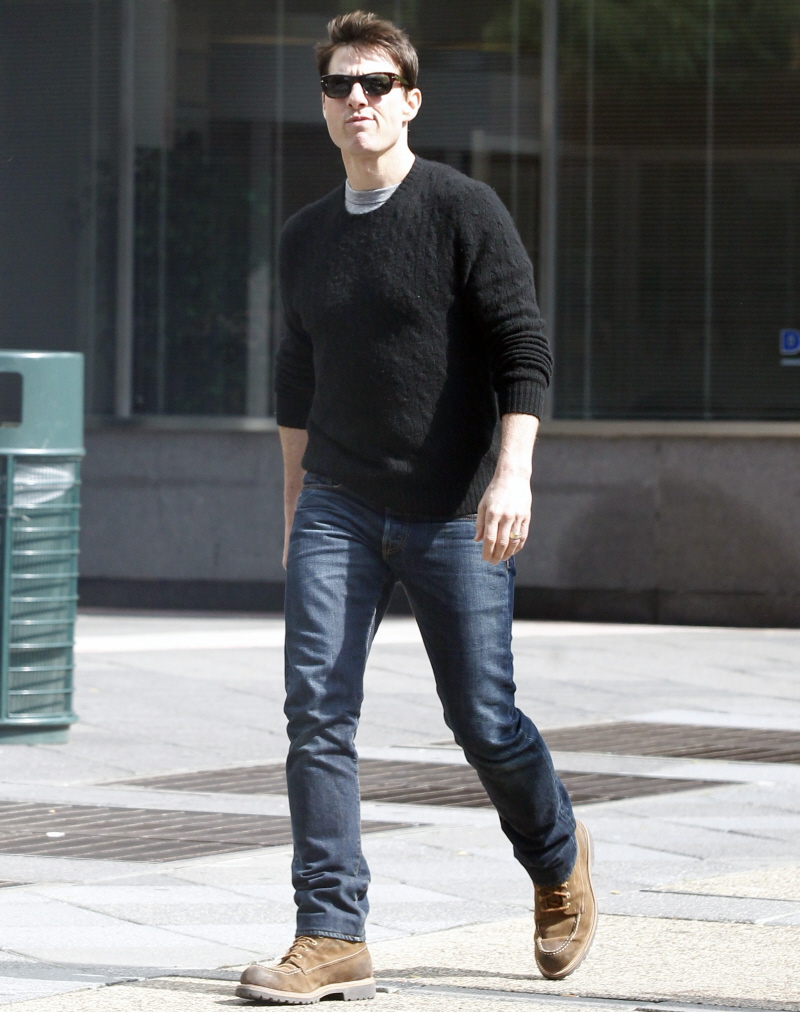 These are the newish photos of Tom Cruise with his new, fancy haircut. I'm not in love with the cut, but it's probably more age-appropriate for Tom. He's 49 years old, after all. He can't do the longish, rock-n-roll hair forever, and God knows, he could still pass for a man 10 or 15 years younger, but I still don't really like the short look on Tom. CB loves it, and says that if he was 6 inches taller, she would be giving him a second glance. Speaking of Tom's height (and his lifts!), Tom got this haircut for his new role in One Shot. Apparently, there's been some controversy with fans of the book – they say Tom is much, much too short.
There's been a mixed reaction to the news that Tom Cruise is to take on the lead role in his upcoming film adaption of Lee Child's thriller One Shot. But the 49-year-old actor is continuing with his preparations for the role regardless. The Mission: Impossible star had his hair specially cut for the part in New York.

Some fans of the book have protested against Tom Cruise's casting, highlighting the problem that the actor is nearly a foot too short for the role. The character Jack Reacher, who Cruise is to play, is six feet five inches tall to the actor's meagre five foot seven.

Readers have also complained that Tom is also 'too' good-looking to play Jack, who is not meant to be especially attractive.

Tom has bought the rights to the One Shot film, which is to be directed by The Usual Suspects writer Christopher McQuarrie. Die Another Day star Rosamund Pike is set to play the female lead.

Jack Reacher is an ex-United States Army Military Police Major, who has a knack for finding trouble. Filming has already commenced for the film, which is due for release in 2013.
[From The Mail]
Yeah, the height thing would probably bother me too if I had read and liked the book (which I may check out now). If they needed someone tall, why not Timothy Olyphant, y'all? Tall dudes need love (and movie roles) too.
Oh, I wanted to mention this cute little story in In Touch Weekly. Apparently, Tom Cruise has ensured that Suri has a "million dollar jewelry box." Tom "loves buying jewelry for her, especially vintage and estate pieces" and a friend says, "He'll see something he likes and just buy it for Suri to give to her when she is older." That's actually really nice. I bet Katie sets aside pieces of jewelry for Suri too.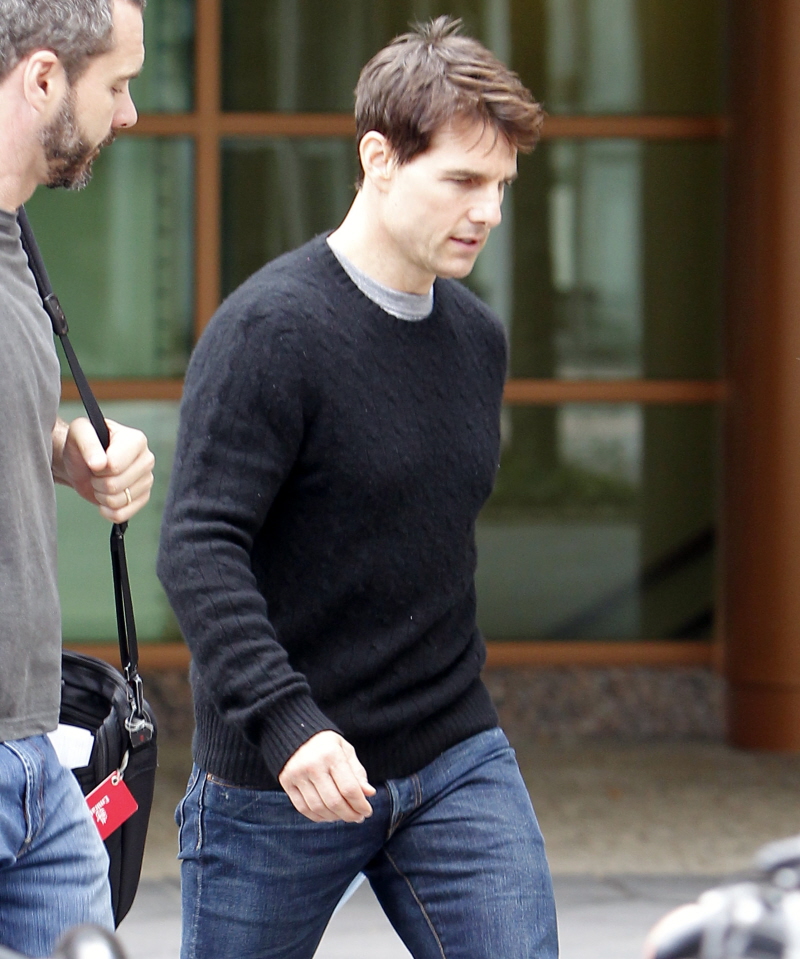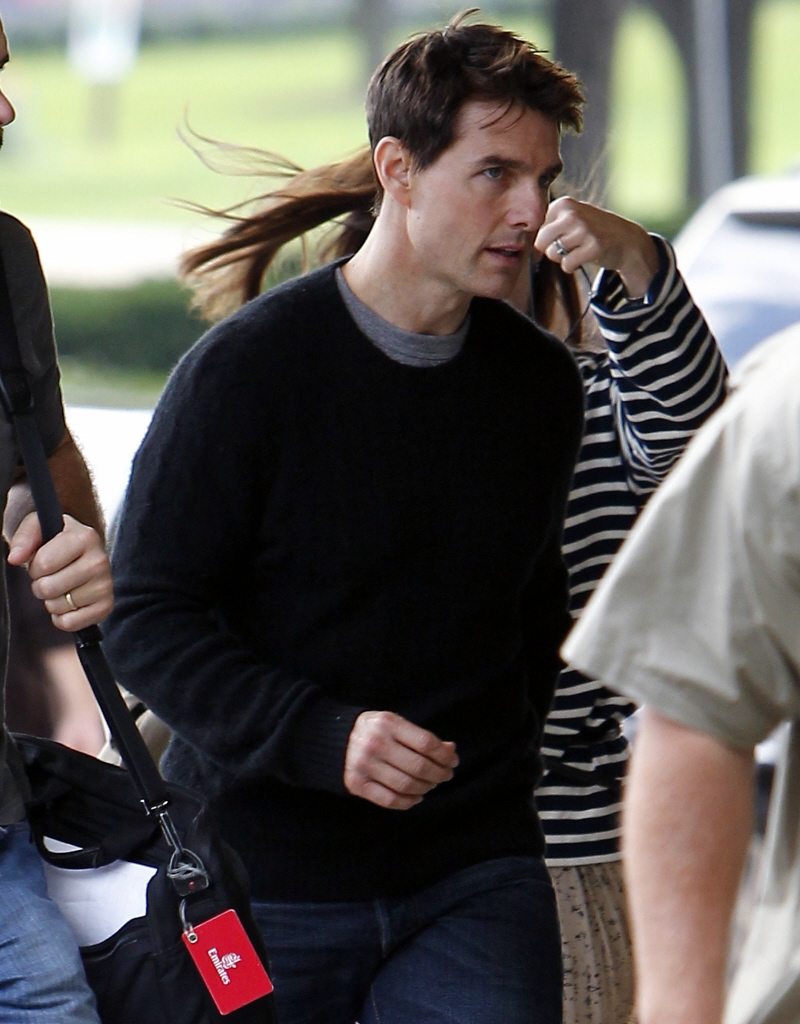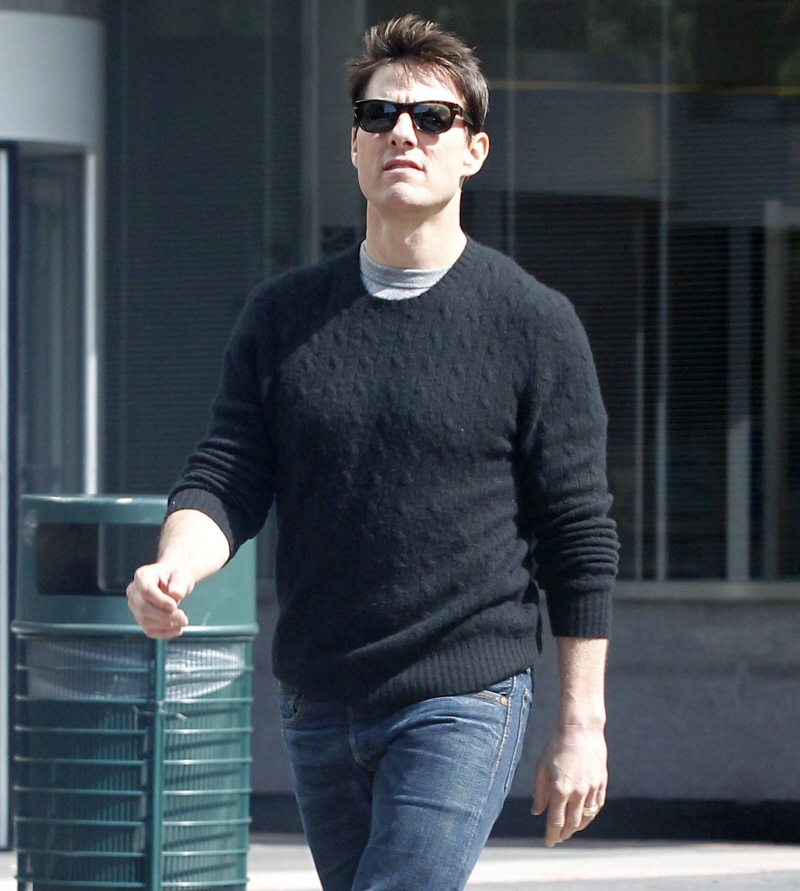 Photos courtesy of Fame.