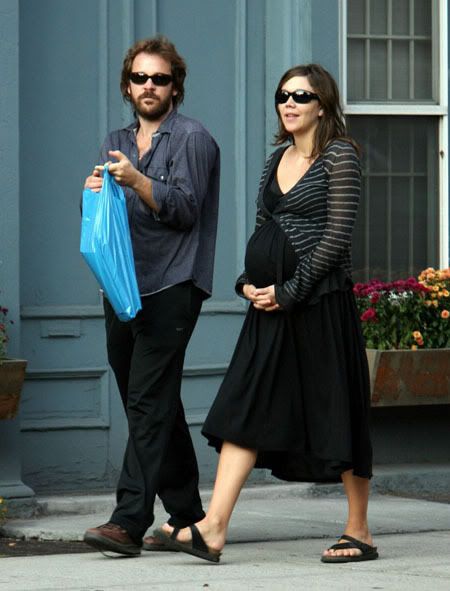 Maggie Gyllenhall gave birth to her first child yesterday in a NY-area hospital at about 8PM. Maggie and fiance Peter Sarsgaard welcomed a baby girl named "Ramona."
Maggie Gyllenhaal and fiance Peter Sarsgaard are officially proud parents! Maggie gave birth to her first daughter late Tuesday, a source close to the Gyllenhaal family confirmed exclusively to Just Jared.
Maggie and Peter decided to name their daughter Ramona Sarsgaard. Ramona was born around 8PM at a NYC hospital. The newborn's arrival came two weeks before Maggie's expected delivery.
This is the first child for Maggie, 28, and Peter, 35.
That's excellent and we look forward to a spread in People with little Ramona! Her pictures should be worth more than SPF2 if you ask me.
Pictures and story from Just Jared.