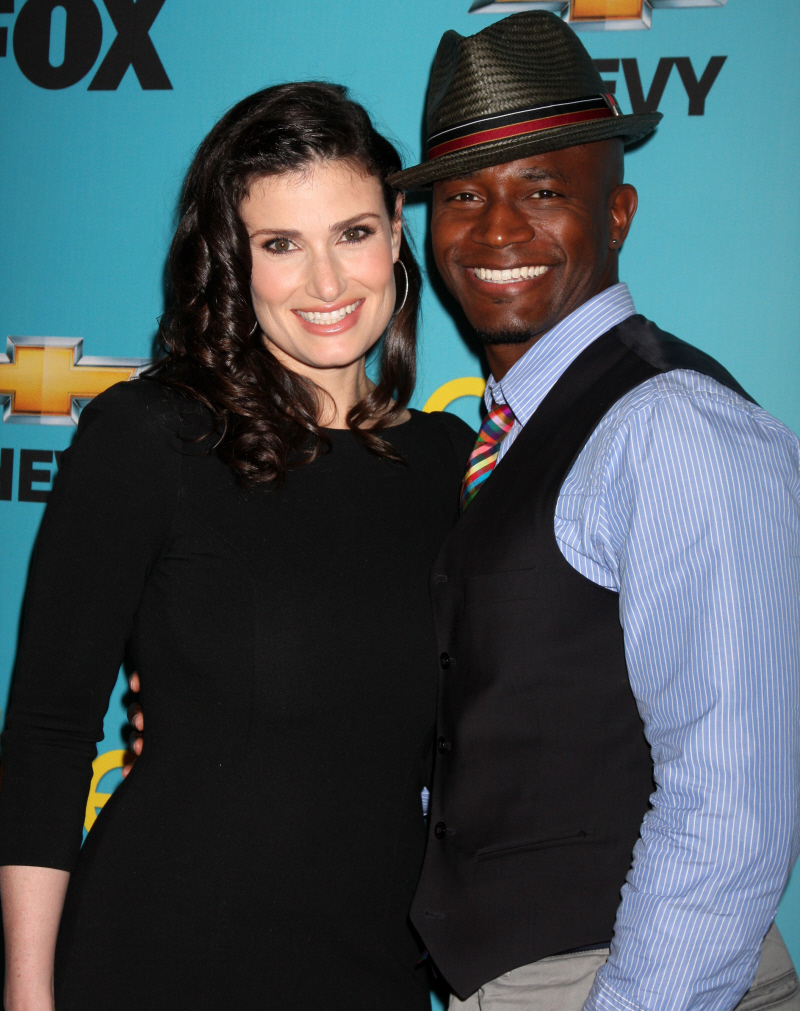 I've made the mistake before of assuming that Taye Diggs is a good guy with a stable relationship. He and Idina Menzel have been together for more than a decade, and they have a 2-year-old son, Walker Nathaniel. It's also widely rumored (meaning the rumors appear on the many of the urban blogs) that Taye gets some strange on the side. There was also a blind item this week on CDAN that many people think is about Taye and Idina – it's about a B-list celebrity dude cheating on his wife with a production assistant. Blind items aren't facts, though. I don't know what to think about him – I want to believe he's a nice guy who loves his family. But maybe that's just the image he wants to project. Speaking of, Taye gave an interview to Sway's Sirius radio show yesterday, and Taye discussed lots of personal stuff:
Taye Diggs always knew Idina Menzel was The One — but he wasn't always so sure the Broadway star's family felt the same way about him.

"When she took me home, her dad came out and I was like, 'OK, well take off that hood then and let's see," Diggs recently joked on Sway's SiriusXM radio show. "No, I'm just kidding! I said, 'You're tough with the fiery cross in your yard!'"

All kidding aside, Diggs, 40, said he was "really lucky" to be accepted by his in-laws.

"I don't know what they felt on the inside, but I was very fortunate," he explained. "They're very loving and accepting. They're great grandparents. I can't lie, I had no issues there."

Diggs' family was equally accepting of Menzel, 40.

"My mother said, 'I told you!'" the Private Practice star laughed. "She always thought — I hate this, but I'm being honest — she said, 'I always knew you were gonna marry a white girl!' I hated her when I was young for saying that, but eventually, for whatever reason, that's what happened. She loves my wife."

Though the Chocolate Me author admits he and Menzel are often criticized for their interracial romance, it hasn't affected their feelings for one another.

"I get it, but that's not my trip," Diggs said. "I'm living my life and I found a woman who I love."

Married since January 2003, Diggs and Menzel are parents to son Walker Nathaniel, 2.
[From Us Weekly]
Somewhere along the line, I think the majority of people stopped caring about interracial relationships. When was the last time there was a major story about a hate crime or some kind of controversy surrounding an interracial relationship? I think most people look at Idina Menzel and just think, "Damn. Lucky bitch." Maybe that envy translates into something bad, but… I don't know, maybe I just don't focus on it. I'm glad that Taye's family was so accepting on Idina, and Idina's family was so accepting of Taye.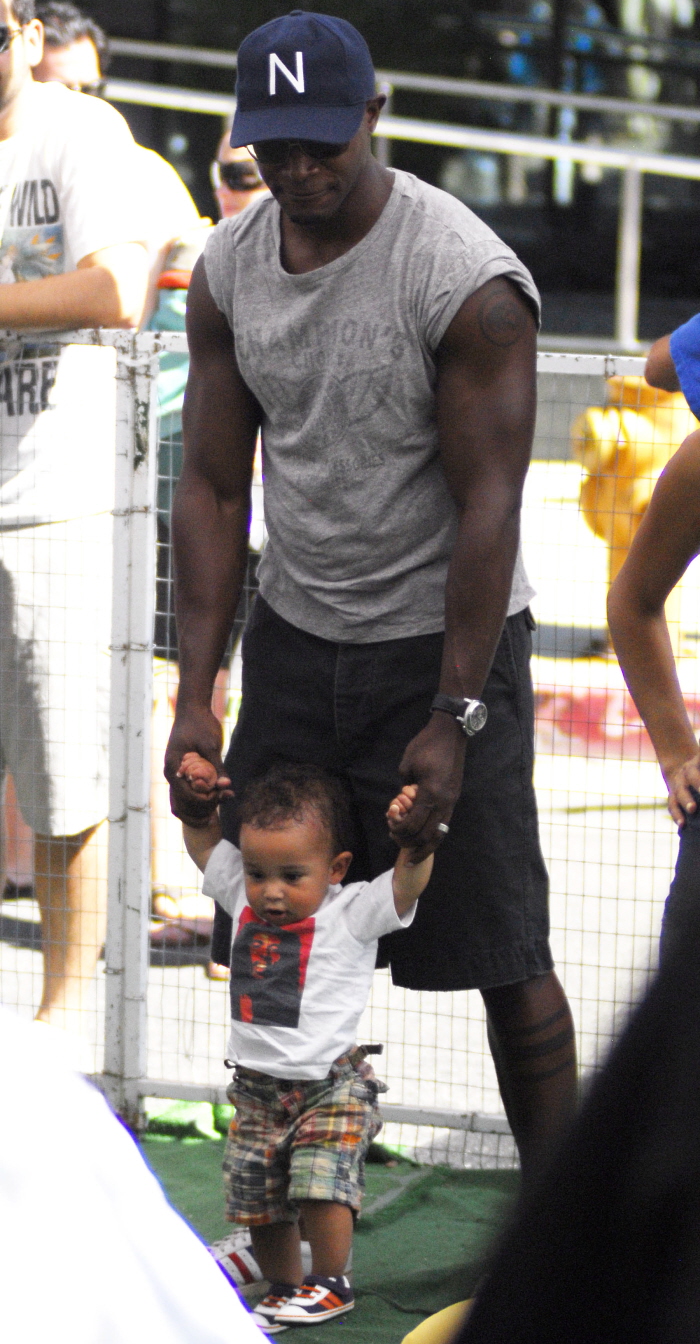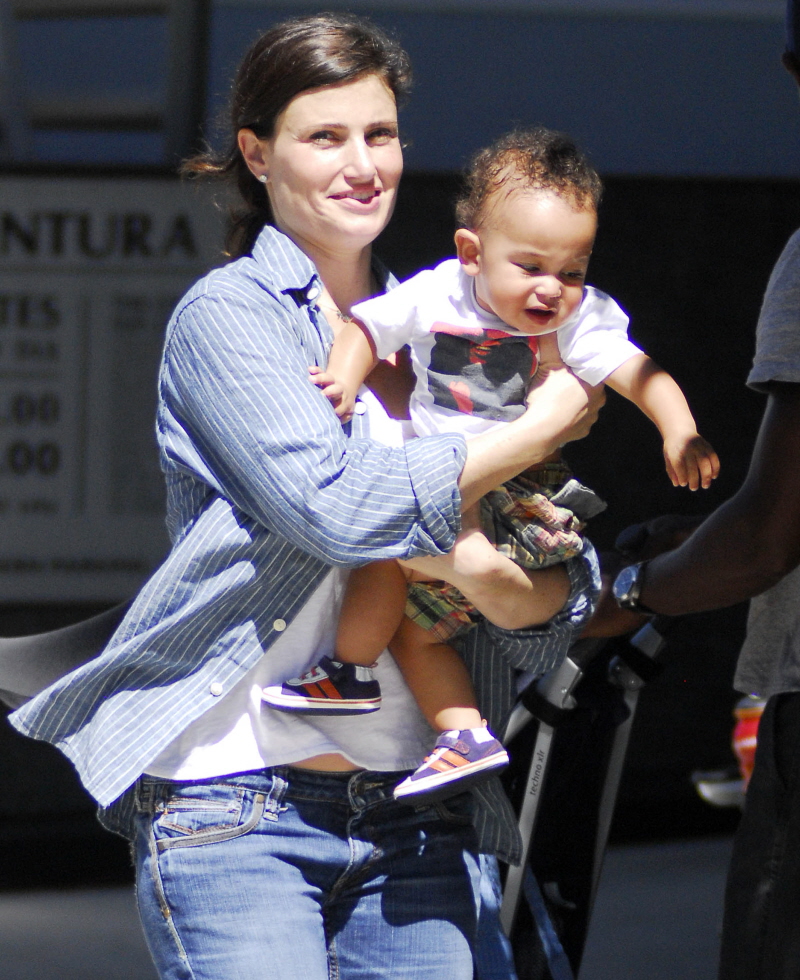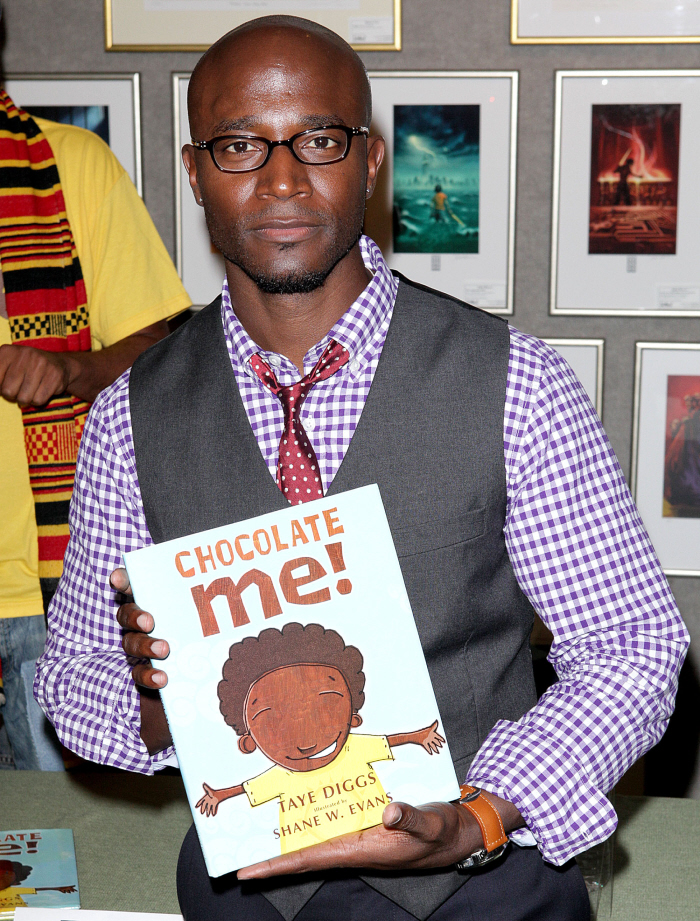 Photos courtesy of WENN & Fame.