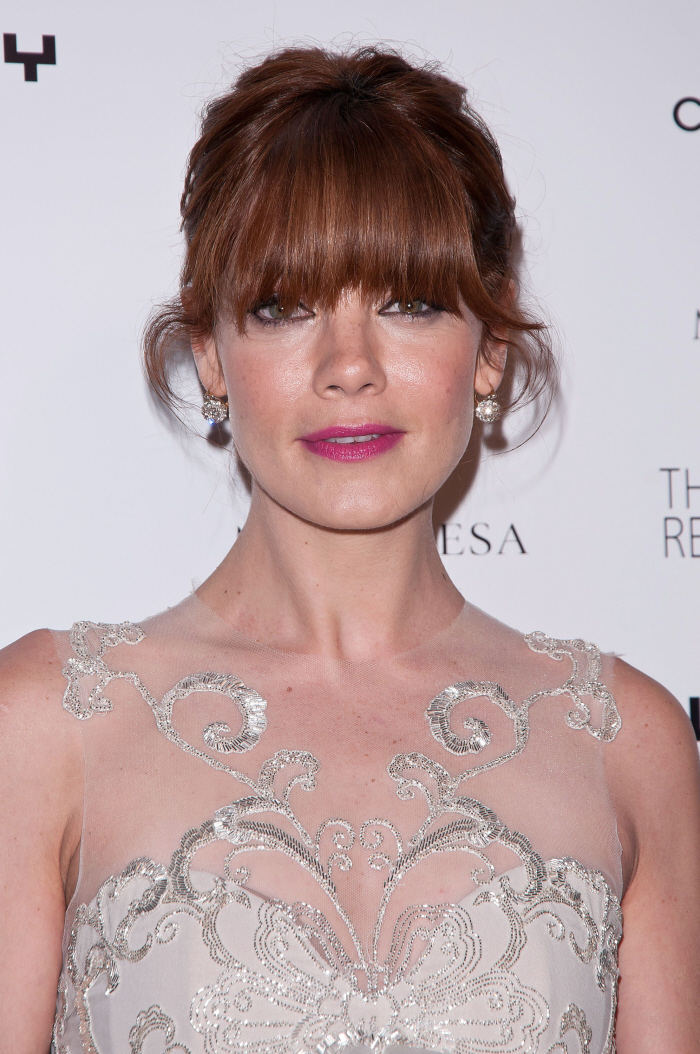 Last night, some B-listers came out for the Whitney Museum Gala. The event isn't really important, because no one could pay attention to anything other than Michelle Monaghan's terrible bangs trauma. I know. I get it. Some of the (ig)noble bangs defenders are going to come in and start yelling that not all bangs are created equal and it's unfair to paint all trauma with the same hate-filled brush. But seriously, can anyone defend Michelle's hair at this point?
Remember when Michelle was supposed to "happen"? She got some significant parts and then… not much. This year she's in Machine Gun Preacher with Gerard Butler, playing the "wife" role. That's all she ever gets, really. I feel like I shouldn't even know who she is. I've only made a mental note of her recently because she gave herself bangs for the publicity tour for MGP. And now it's just getting worse and worse.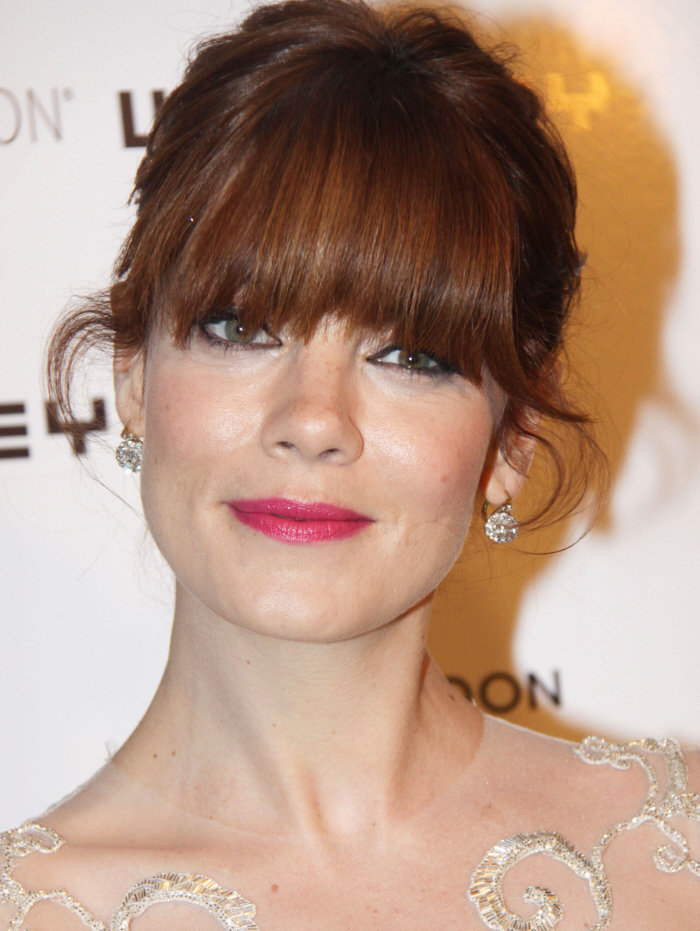 I should mention this – I had thick, overgrown bangs like this. When I was 9 years old. I'm still traumatized by the effort and time it took to grow them out, and how bad my hair looked while said bangs were being grown out. Do you bangs-happy ladies out there not think about that? Do you not think about how bad it's going to look when you're growing out your trauma?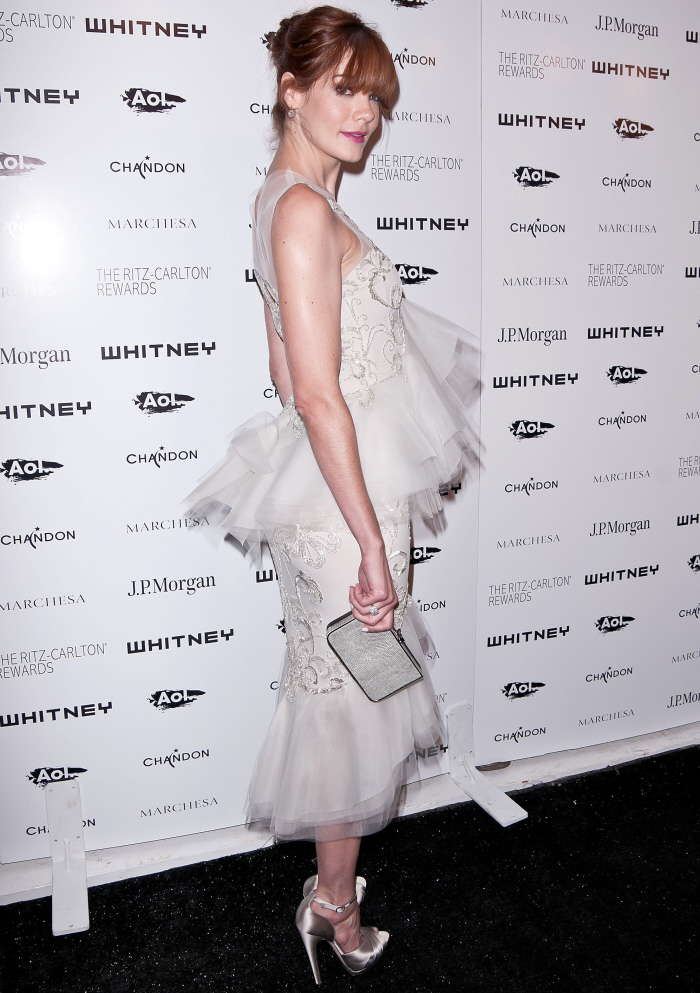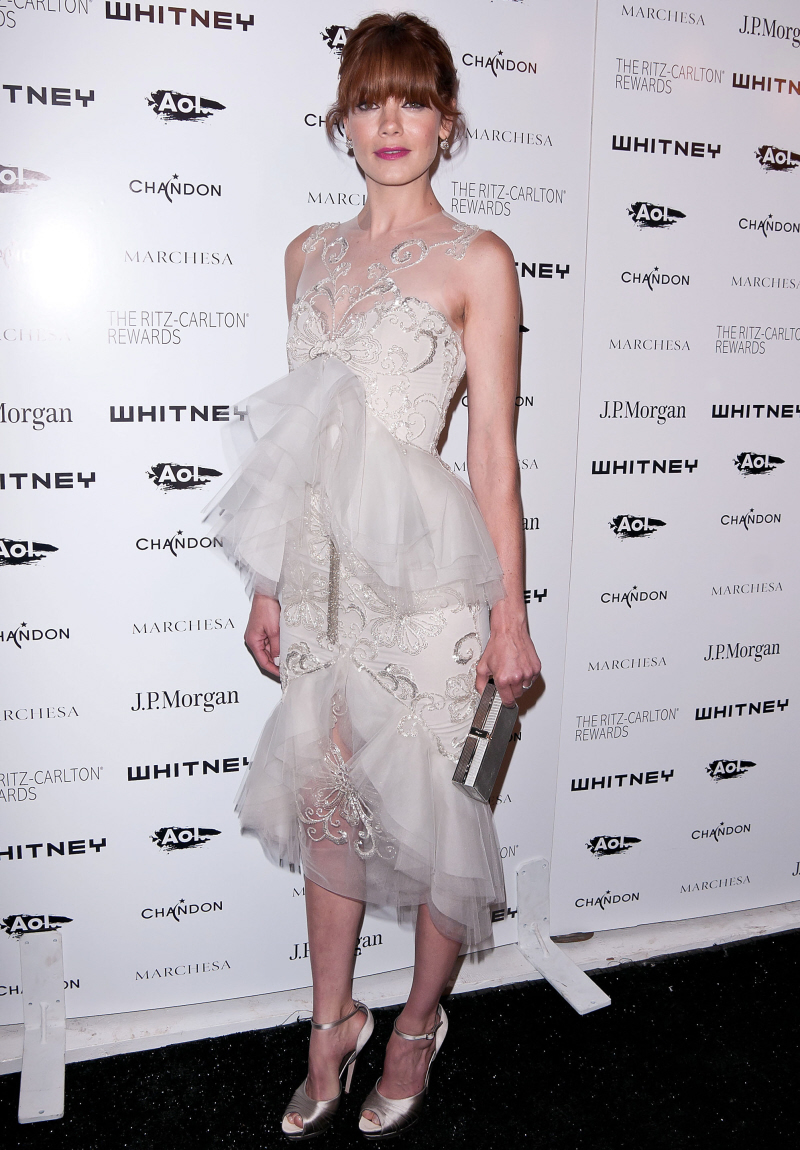 I'm also including a photo of Bar Refaeli, who was also at the event. I just can't get on the Bar bandwagon. She doesn't have the face of a supermodel. She has the face of a Sears model. Bangin' body, though. And I like that Marchesa dress on her.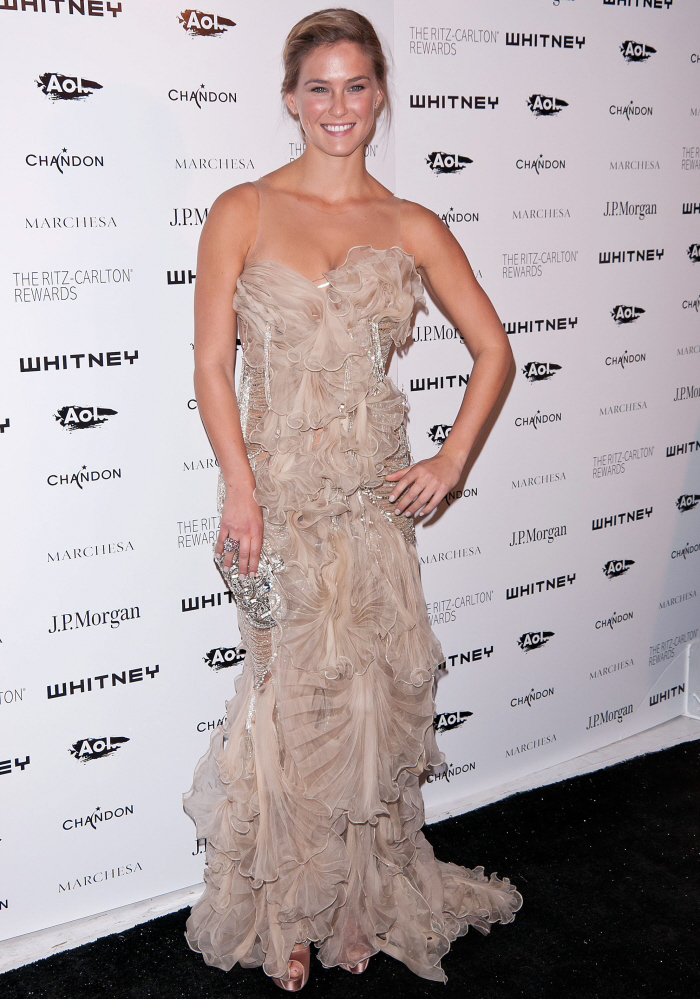 Photos courtesy of WENN.