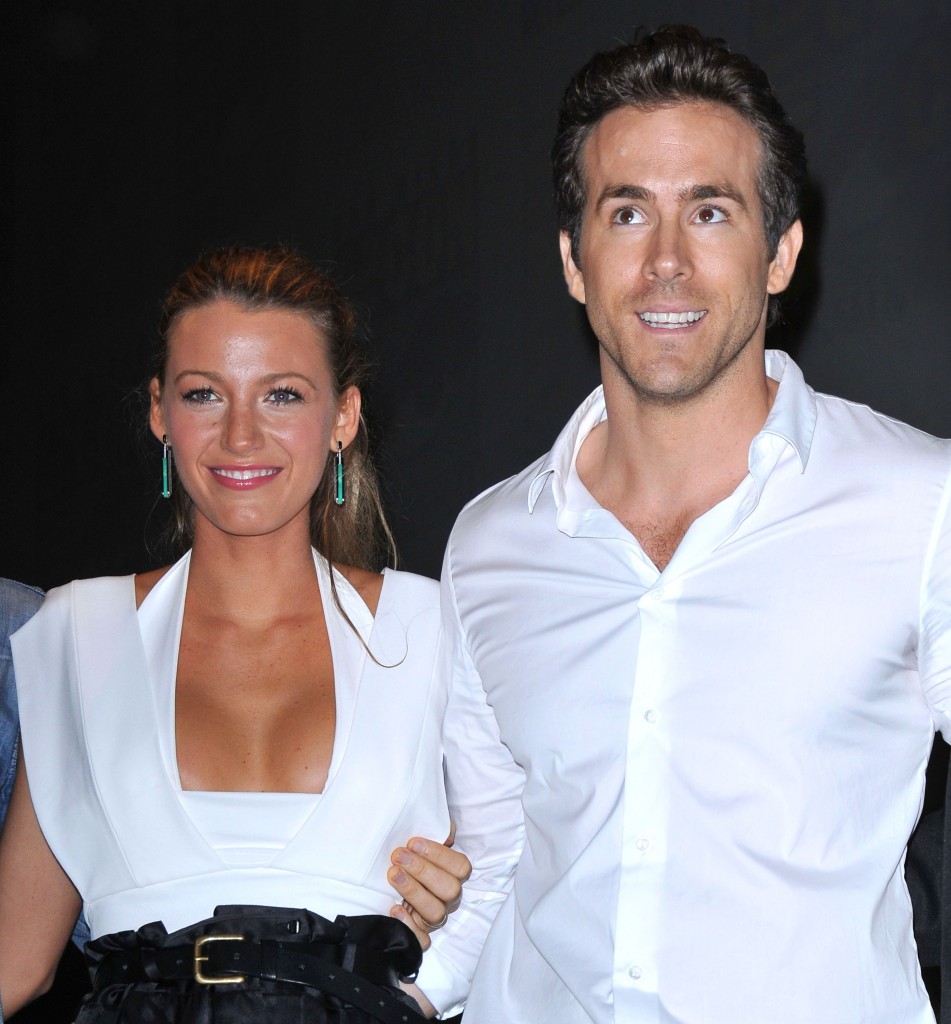 Sometimes I get confused with all the random Hollywood hookups, especially lately when they seem to involve the two Ryans, Olivia Wilde and Blake Lively. (You could also throw Scarlett Johansson and Justin Timberlake in there.) Like both of the Ryans have allegedly hooked up with Blake and Olivia (not together although that would be hot), and we've heard rumors about the Ryans and about Olivia and Blake with various other people. It just feels like a spin the bottle game among this group. So that's why I'm not surprised by this story that Blake Lively and Ryan Reynolds are getting hot and heavy in the immediate wake of Blake's breakup with Leonardo DiCaprio. We've already heard that they were together but I don't expect to last. In a month or two it will blend together in my mind with all the other hookups among these people.
Hollywood Life has the news that Blake and Ryan were seen making out at a train station in Boston, where Blake was catching a 5am train back to New York. It was allegedly a goodbye makeout sess after a weekend holed up in Ryan's Boston apartment.
Blake stayed the weekend at Ryan's Boston apartment and our eyewitness says when Ryan dropped Blake off at Boston's Back Bay Station on Oct.3 they couldn't keep their hands off each other!

What breakup? Blake Lively isn't sitting around crying over her recent split from Leonardo DiCaprio. We have an eyewitness who says that after the Gossip Girl shacked up at Ryan Reynold's apartment in the Back Bay neighborhood of Boston, they were making out when he took her to catch her 5am train!

"Blake isn't upset or fazed by the breakup with Leo at all," our source says. "When Ryan took Blake to catch her train back to NYC they were making out and looked really happy together. Blake was wearing a big hat and it fell off as she made out with Ryan on the escalator at the train station. It was really early and he was even wheeling her suitcase for her! He wanted to make sure she caught the train so he waited until she got on."

Ryan and Blake reportedly ran into each other at the Radiohead concert in NYC. When they both realized that they needed to be in Boston for the weekend they decided to take the ritzy Acela train together. Ryan is in Boston shooting his upcoming flick R.I.P.D. and Blake needed to be at a cooking event at upscale sushi eatery O Ya. Ironically Ryan's ex-wife Scarlett Johansson was reportedly with Ryan at the concert when he ran into Blake.

"They kept kissing on the platform and looked like they were a couple," our source says. "It's clear she's over Leo, but as for how serious she is with Ryan? Who knows."

We reached out to both Blake and Ryan's reps and have yet to hear back.
[From Hollywood Life]
All the commenters at Hollywood Life are saying "pics or it didn't happen," but I could get how they could be spotted and someone would be too shy or too mesmerized to take a clear picture. Or this could be fan fiction, either way.
As Kaiser is always saying, Blake's got game. She's dating a dude whose career is on the wane, though, instead of her last boyfriend who was a big player in Hollywood. That's one way to see it, although most women would jump at the chance to get with Reynolds. He strikes me as a lot more fun than DiCaprio, and as a really hot rebound. Plus I think he's funny and I like how manic and self deprecating he is. He would be entertaining as a boyfriend.
This is a still from Green Lantern, the movie that starred Blake and Ryan and barely earned back its production budget this summer.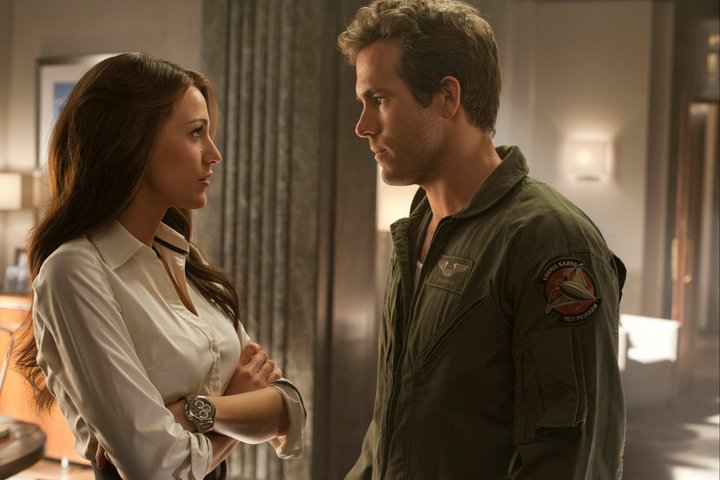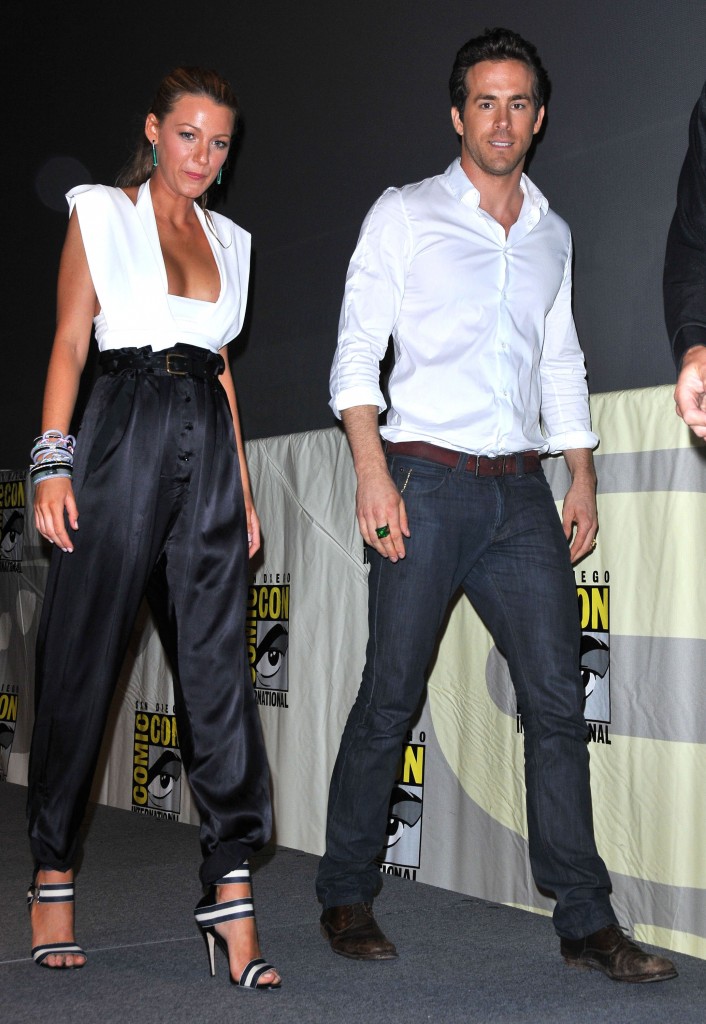 These photos are from ComiCon in July, 2010. Credit: WENN.com