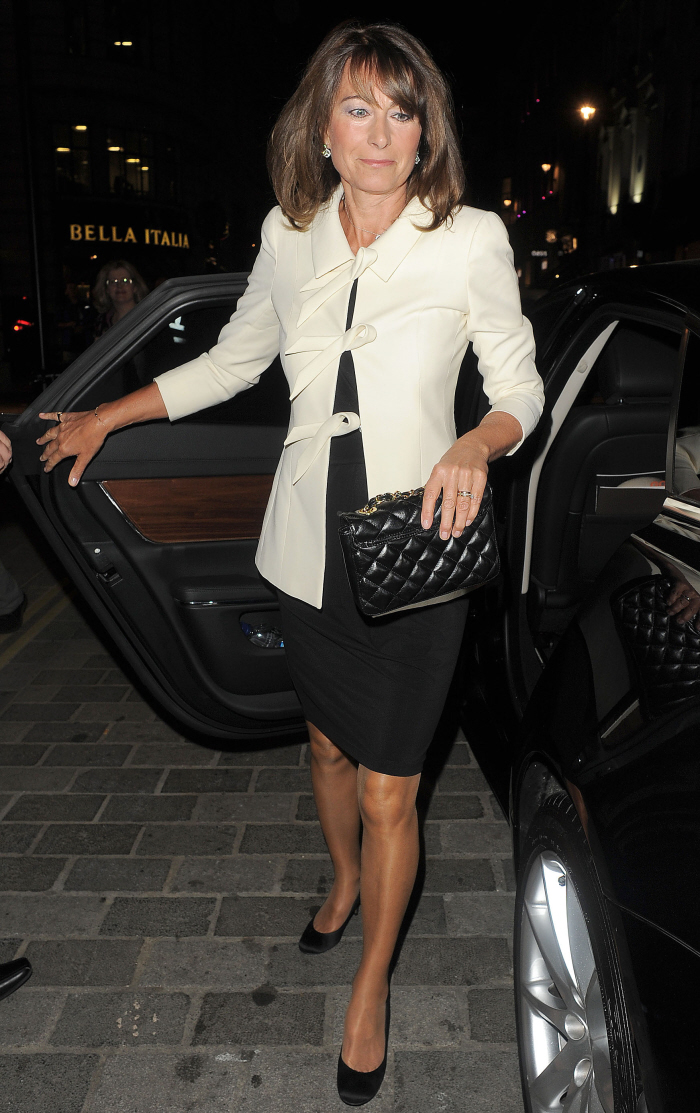 Ever since Duchess Kate and Prince William got married, we've been gifted with daily paparazzi photos of Pippa Middleton, Kate's younger sister. Some of the daily candids have not been Pippa's fault – photographers know where she lives, and they wait for her to walk to work. But Pippa also plays it up at times, and you can tell that she enjoys her new-found celebrity. Everybody says that Pippa gets that from her mother, Carole, who is reportedly very outgoing and vivacious. Carole (and Michael, Kate and Pippa's dad) have barely been seen since the wedding, much to their credit. I like how low-key they've been. But last night, Carole and Michael came to London for a gala performance of Venezuela Viva.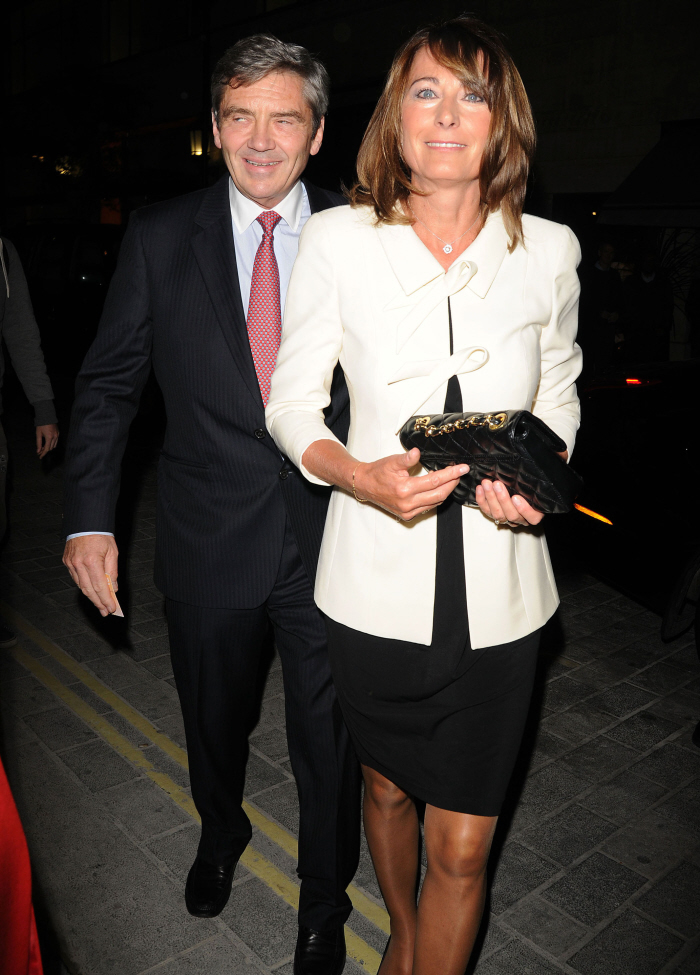 Carole looks great, right? She's updated her look over the past year, gotten a better haircut and maybe some Botox too. But the legs! Pippa and Kate just got their "good legs" gene from their mom, and they should thank their lucky stars every damn day. I wish I had the "good legs" gene. Anyway, Carole wore Catherine Walker for the gala, and she just looks great. I think Carole might be my favorite Middleton – when you think about it, she's a momager just like so many Hollywood moms, only Carole was trying to get her daughter the ring, not a Hollywood career.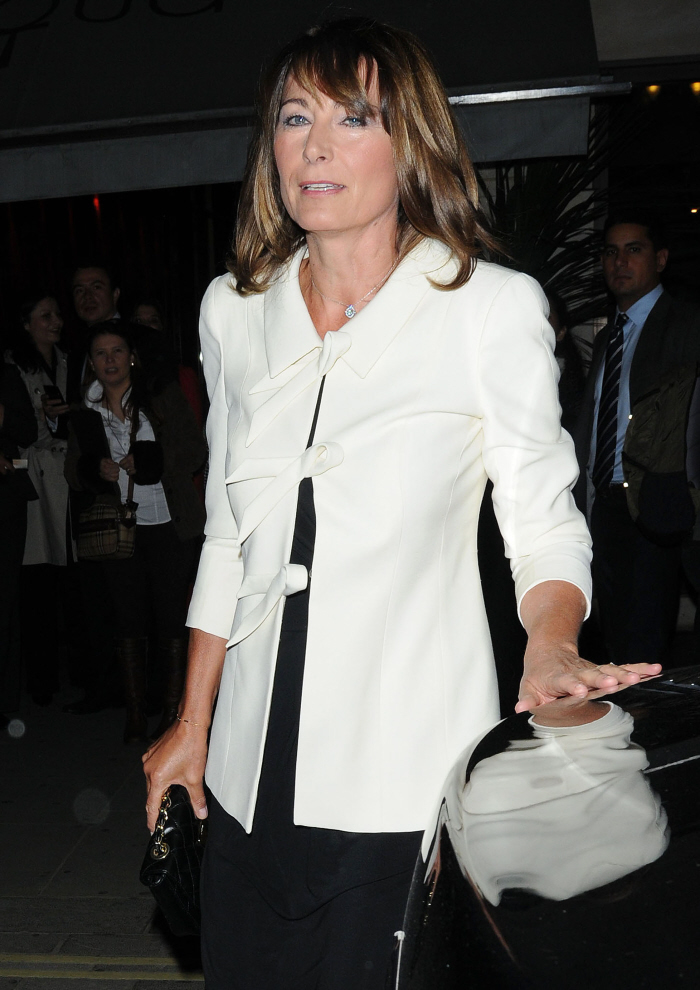 By the way, The Mail had a great story on how Carole and The Queen are now BFFs (not really, but close enough). It's very pish-posh, but you can read the whole thing here. Apparently, the Queen "has let it be known" that she thinks Carole and Michael have behaved "impeccably" and the Queen is responsible for inviting Carole and Michael to several royal events, public and private. Apparently, Carole reminds the Queen of her own mother, Queen Elizabeth the Queen Mother. Fabulous.
And here are some photos of Pippa over the past few days. Flannel, Pippa? Really?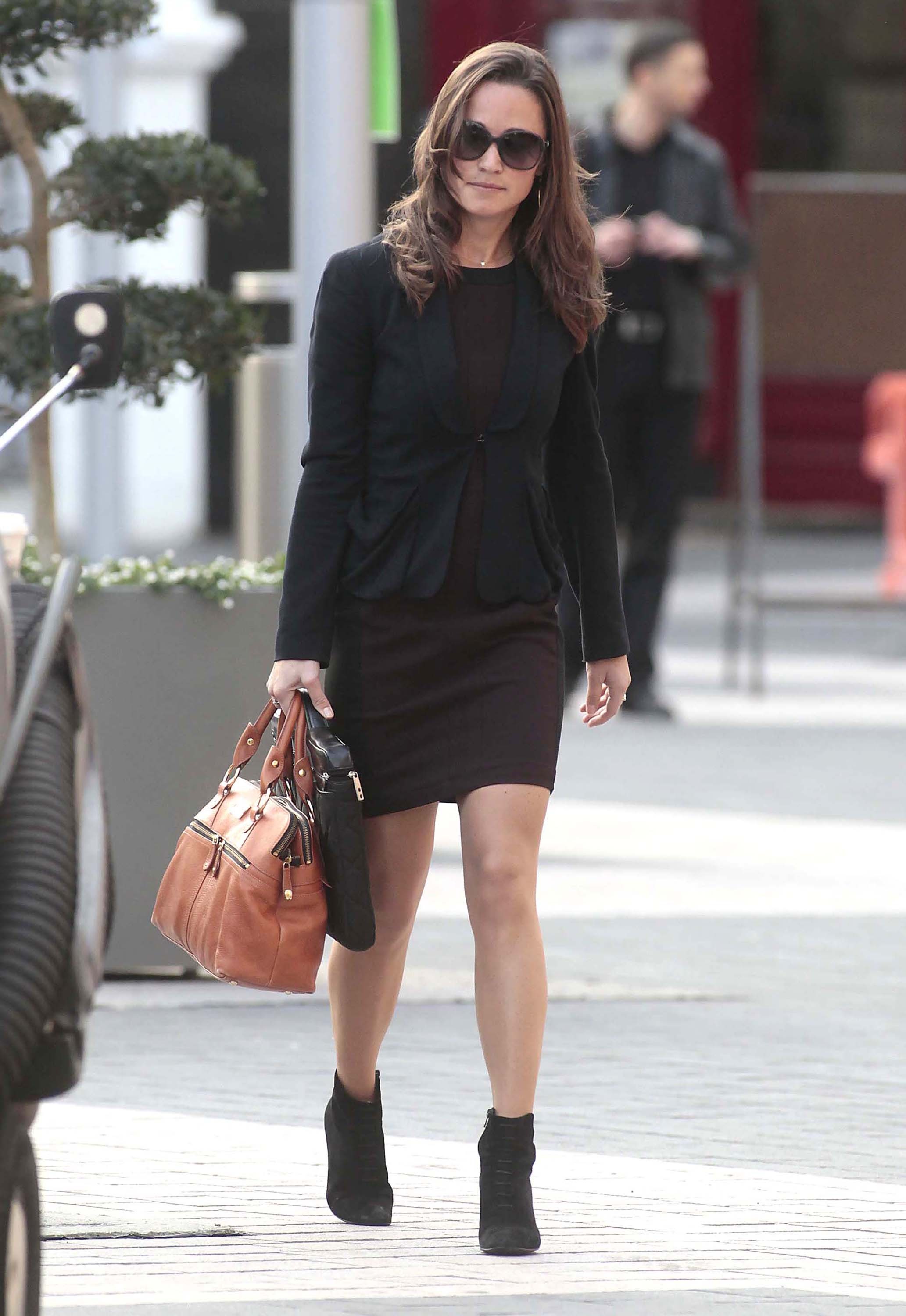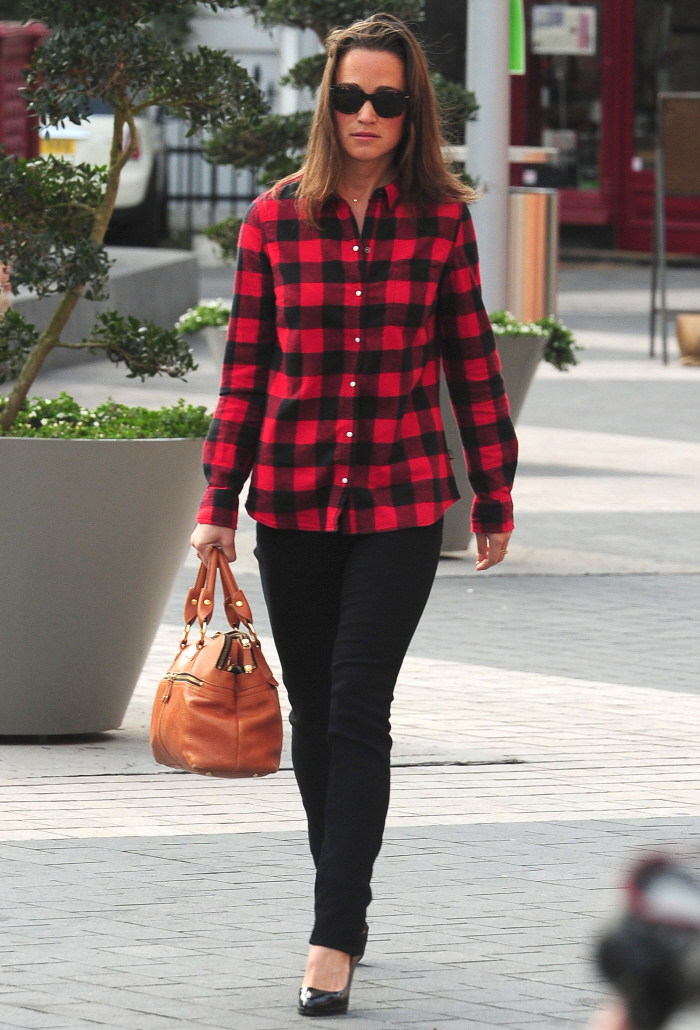 Photos courtesy of WENN.