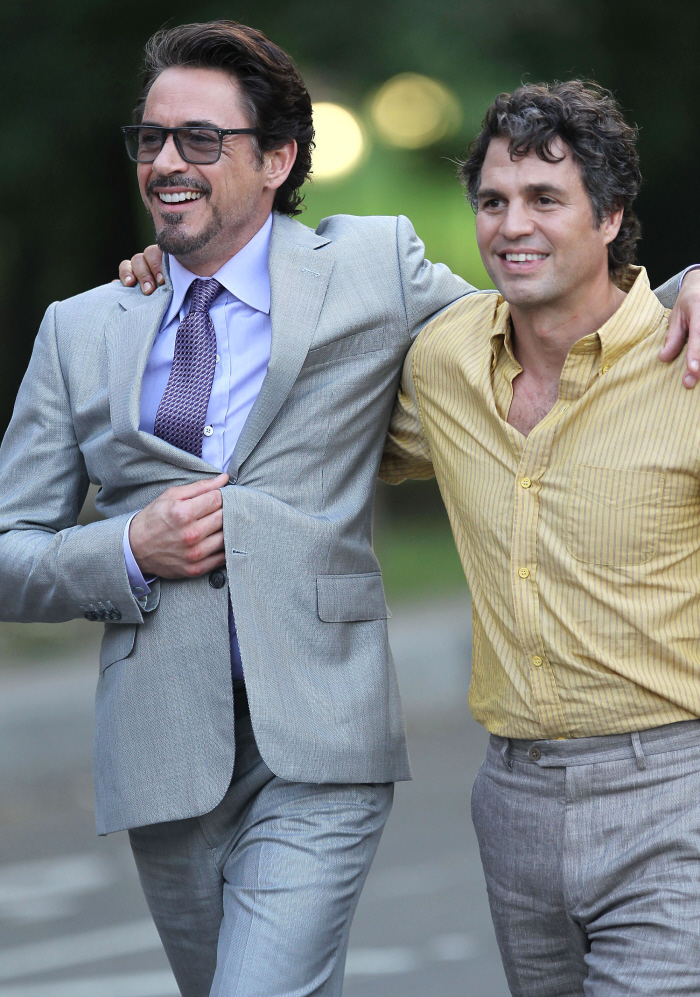 If I told you there was a film with a cast that included Robert Downey Jr., Chris Evans, Mark Ruffalo, Jeremy Renner and Samuel L. Jackson, you would be excited, right? What if I told you Chris Hemsworth and Scarlett Johansson were also involved? You would be like, "Meh, but I still want to see it." Right? Even knowing the weak links, you still want to theoretically see the film. So why is it that the trailer for The Avengers is such a buzz kill? It's not actively horrible, but it's just… boring. With this cast, it shouldn't be this boring.
My favorite part is the "locked and loaded" sound that Jeremy Renner's (Hawkeye's) BOW makes. Like it's an automatic weapon. Also, it really looks like Mark Ruffalo's Bruce Banner/Hulk CGI is exactly like the CGI Ang Lee used on the Eric Bana-Hulk project. Ugh. WHY IS THIS SO BORING?!?! Even RDJ isn't giving it to me, and I'm starting to think Chris Evans might be as much of a "weak link" as Hemsworth and ScarJo. I think another problem might be that The Avengers is already over-hyped – the second Iron Man was basically the prologue to this mess, and I feel like we've been hearing about it for three or four years already.
I hope they don't waste Jeremy Renner. I hope it's not just RDJ/Tony Stark making snaky comments in lieu of an actual PLOT. Ugh.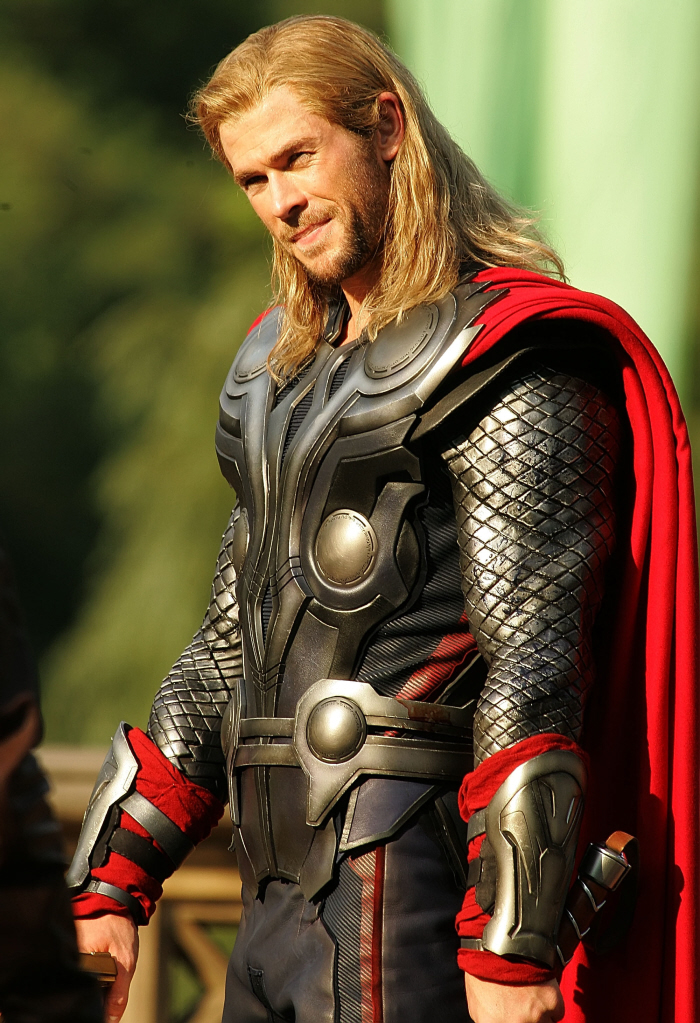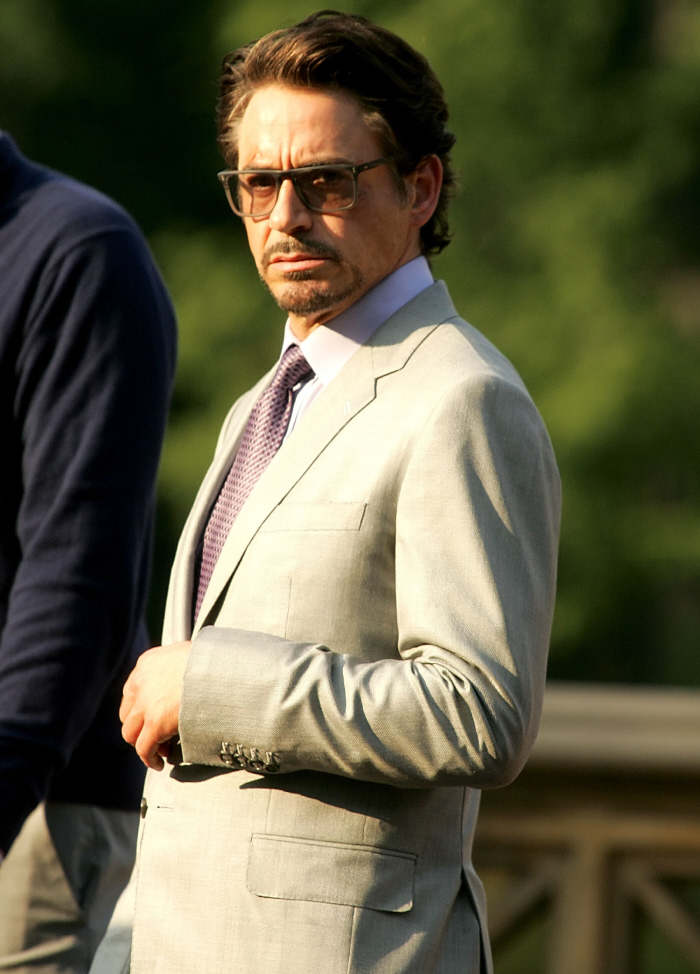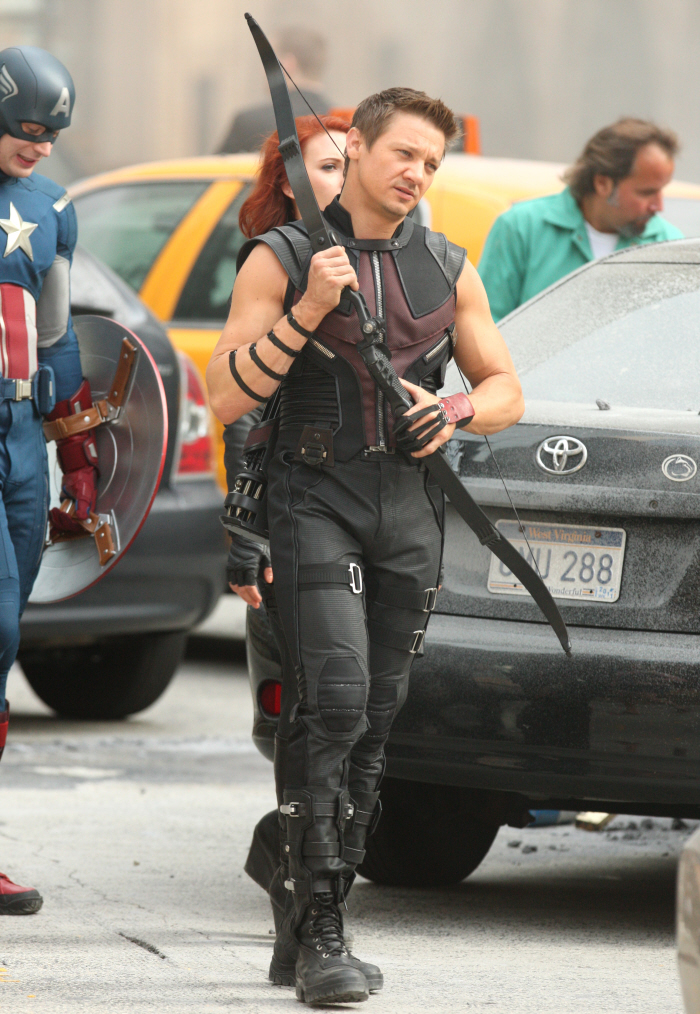 Photos courtesy of WENN.