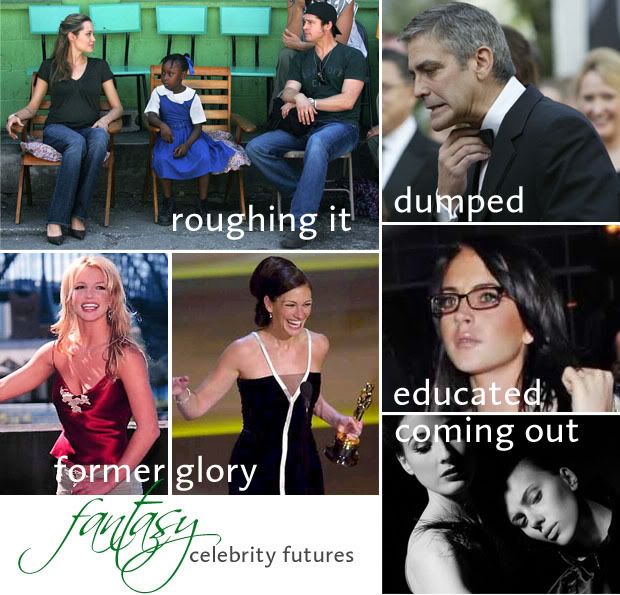 What would happen if Cele|bitchy controlled the celebrity news for the next year?
The high and mighty fall and the downtrodden rise in our fantasy celebrity futures wish list.
– Lindsay Lohan abandons her showbiz career to attend a small liberal arts college in the midwest, passing the torch to her unwitting sister, Ali. Lindsay will regret all the knowledge and culture she missed when she was snorting and screwing her nights away and the world will open up to her in a way she never dreamed possible, kind of like Reese Witherspoon's character in "Pleasantville."
– Britney Spears dumps Cletus and hires a team of experts to advise her on all aspects of her lifestyle and public image. She gets back into shape quicker than Janet Jackson, and just in time for her new album to drop. She pals around with a hot personal trainer who makes her work out daily, tells her how to dress, and gets her to spit out her gum during public appearances.
– Julia Roberts makes a comeback, starring in four critically acclaimed movies in a year. Her roles feature different lovely, normal women of natural beauty, and she wins another best actress Oscar for a part that required no prosthetic body parts, weight gain, or unattractiveness.
– Paris Hilton gets fat quite quickly, and everyone assumes she's become lazy and has given in to daily margarita and In-N-Out Burger cravings. After a year and custom size 16 couture, it is discovered that poor Paris has a microtumor on her pituitary gland, which led to her rapid obesity. At that point it's too late for Paris, who has lost her identity and all sense of purpose and must reinvent herself as a spokesperson for shoddy fitness products.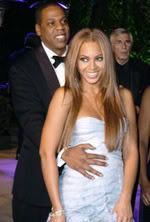 – Beyonce and Jay-Z get married in a lavish ceremony and throw an extravagant reception. Two weeks later, the clerk at city hall where they registered for their marriage license sells copies of Beyonce's birth certificate to The National Enquirer. Beyonce is forced to admit to the public that she's 32, not 25 as she has claimed.
– George Clooney falls in love with a beguiling woman and quickly marries her, forgoing the formalities of a prenup. His wife leaves him after three months, exacting revenge for models, actresses, and scorned women everywhere. Clooney's smirking ex predictably takes off with half his fortune, made considerably larger in the brief time she kept up the charade. This is just like what happened to his character Miles in "Intolerable Cruelty," and he will not fail to see the irony.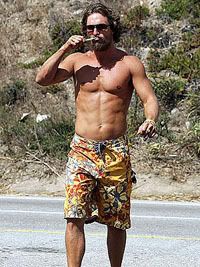 – Matthew McConaughey becomes a spokesperson for NORML, the marijuana law reform lobbying group. Marijuana becomes legal by doctor's prescription throughout the US thanks to the McConaughey-Phillipe "tokes not pills" Daniel Smith memorial bill.
– Jessica and Ashlee Simpson dump their father, Joe, as their manager and write a tell-all book full of juicy details of his maniacal controlling ways. Jessica gives up her singing and "acting" career to focus on her shoe and bag line, which she starts selling on QVC. Ashlee is content to continue as a bland pop singer known more for her dramatic image change than her mediocre talent.
– Fergie gets an offer from Depends undergarments that she can't pass up, and becomes a spokesperson for the bladder control pads. She launches a new youth-oriented campaign encouraging 20-somethings to wear diapers before they get blotto.
– Scarlet Johansson comes out as a lesbian and brings her gorgeous Hollywood outsider girlfriend with her to events and movie premieres.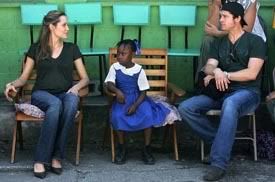 – Angelina Jolie and Brad Pitt realize that their philanthropic and ecological efforts mean nothing when they live in the lap of luxury and drive around in a Range Rover. Brad encourages Angelina to join him in a more authentic lifestyle. The two move to a remote African village to live off the land for a year.
Their young children thrive, but the stress and hard work have Brad and Angelina bickering constantly. Angelina wants to move back to the states after a week, but Brad is unwilling to abandon the project and tries to keep a brave face for the cameras. The whole experience is captured for a reality TV show to be aired on FOX.