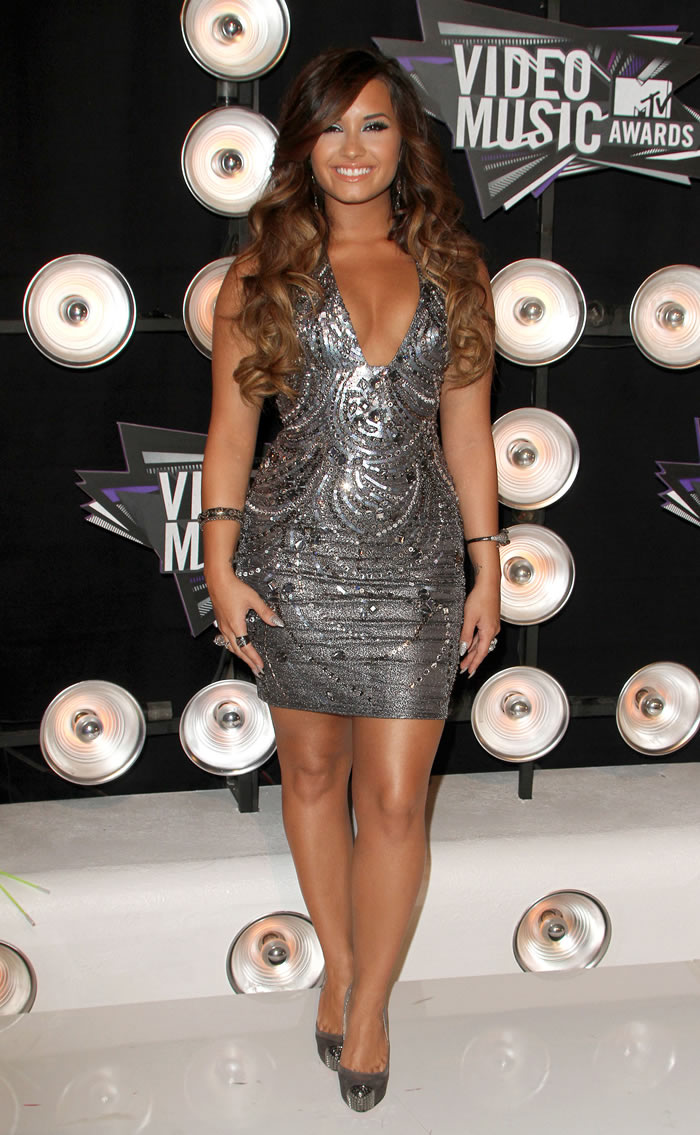 I really like Demi Lovato. Well, I'm not crazy about her music, but I like Demi as a role model for young girls. She certain hasn't had the easiest run of things in the past few years, and has done the rehab thing for her emotional issues and an eating disorder, but she appears to have taken her treatment very seriously. Since leaving inpatient rehab, Demi has spoken out on cutting and bullying and admitted that she was completely out of line during the height of her issues. Now, Demi is promoting her upcoming tour and gives a few more details about her bulimia, friendship, trust, and fame: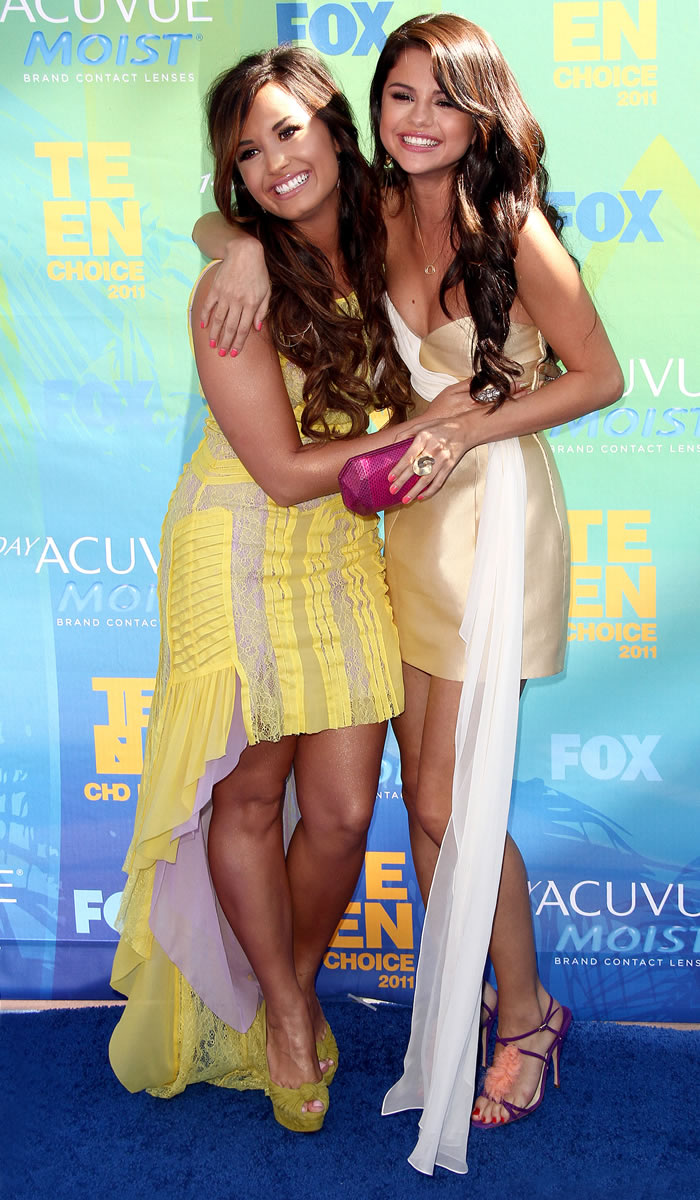 On Her 5X Daily Bulimic Binges: I think at the worst it was a little more than that. I was just so sick. I thought that orange juice was going to make me fat.

On Selena Gomez Calling Her At Rehab: I think I was out of tears at that point [Selena] called me and she was crying, she was like, "Hello." I'm like, "Why are you crying? I'm the one in treatment – like, I should be crying. She's like, "Are they treating you OK?" I was like, 'Yeah, they're treating me great." She's definitely one of my closest friends and no matter what, we'll always be close as sisters. We met 12 years ago, that's more than half of my life.

On Talking About Recovery: I just realized that once I went into the treatment center, pretty much anything and everything was going to come out anyway. At the same time, I wanted to help other people who shared my issues.

On Her Fans' Responses: I've been getting really great responses. Some of my fans have said that because I've been able to speak about my issues, that they're not afraid to speak about theirs, which is an amazing feeling.

On Her Biggest Life Lesson So Far: Just be to be careful who you trust. Sometimes you don't know who you can and cannot trust. I still learn that over and over again. The best way to deal with that is just to keep your chin up and stay strong and turn the other cheek. Kill 'em with kindness.

On Touring I'm so excited to get back on the road. With this tour, I'll be playing piano and guitar and dancing to songs from my new album. I'm in a much happier and healthier place now, so I'll be able to decide when I need time off. It's a different era in my career. I'm sure that if I need time off I'll be able to speak about it and I'll take a step back.
[From Parade and Daily Mail]
Some people might think that Demi could be using her issues merely to promote her music career, but I think there's much more to it than that. Especially with all of the pro-bulimia websites (which actually give tips on how to binge and purge like a pro) that exist, it's very important that Demi is using her position to tell her impressionable young female fans how horrible the disease really is. While she occasionally stumbles and lets the world know that weight-related comments really bother her, I hope she continues on her current path. Obviously, she doesn't look fat at all; in fact, Demi looks fantastic.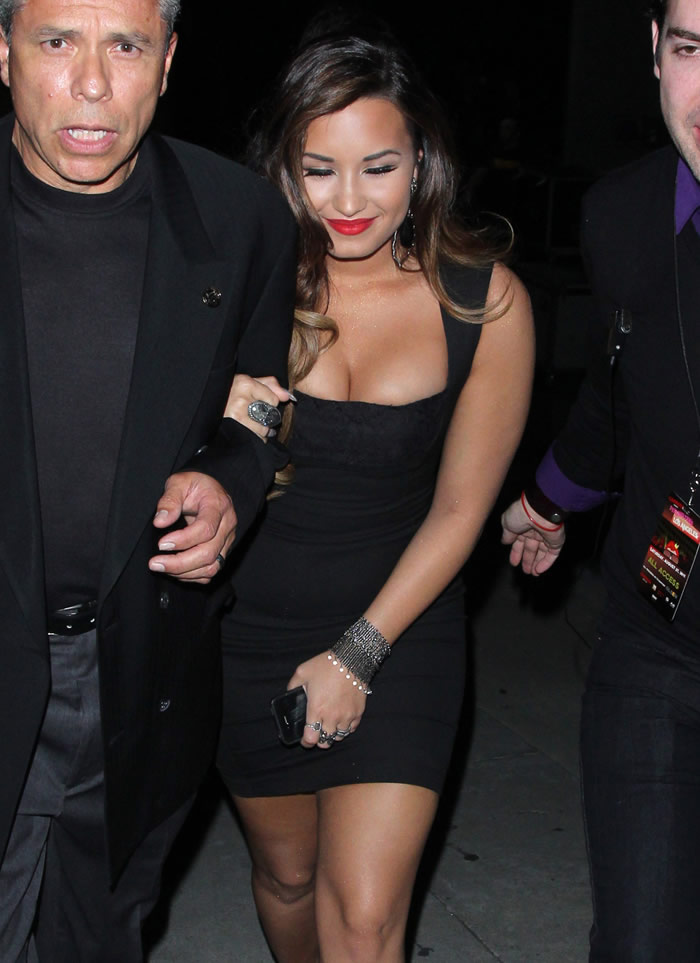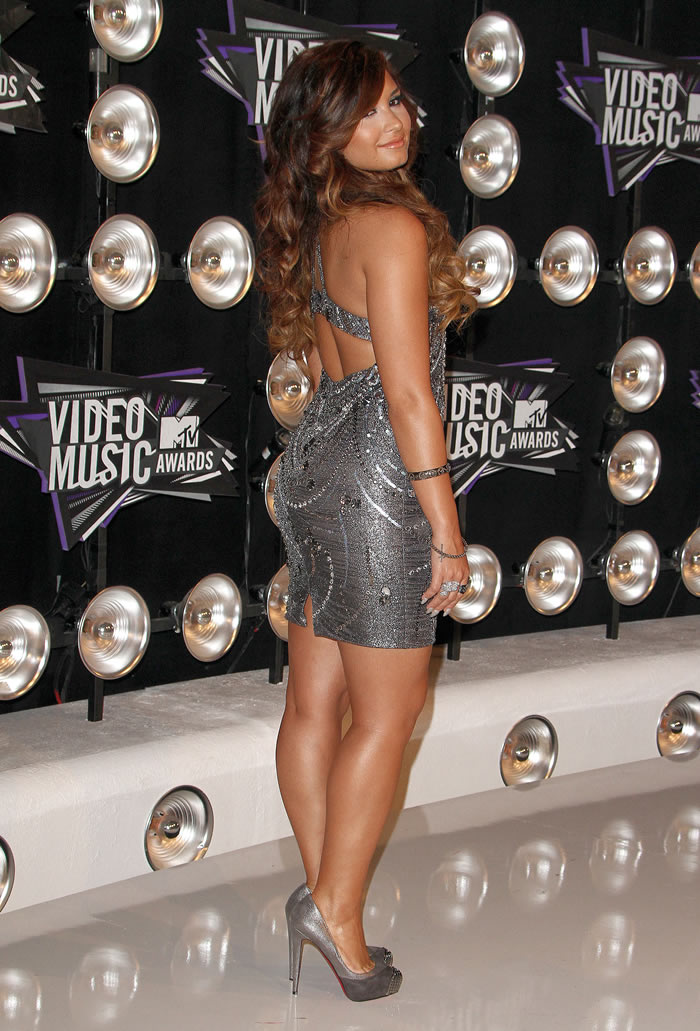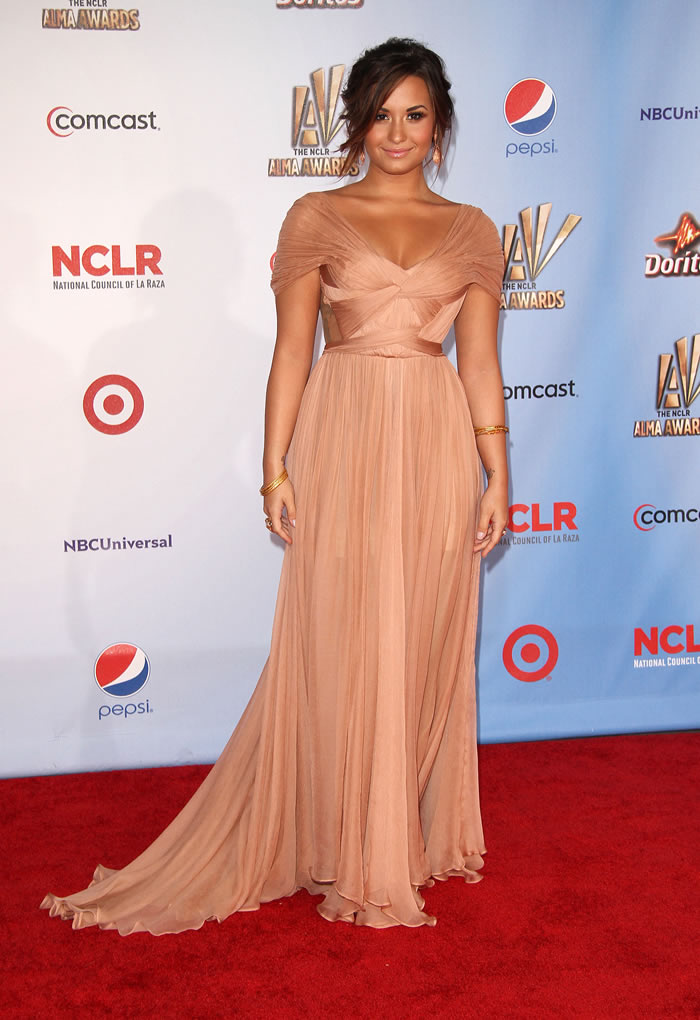 Photos courtesy of Fame