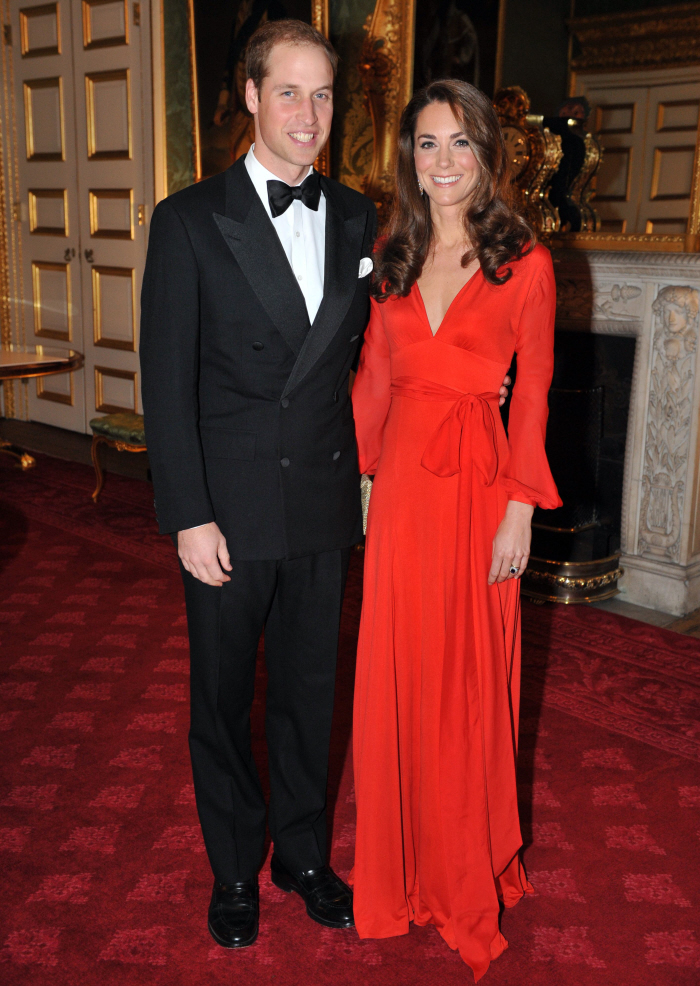 Duchess Kate is slowly getting into the swing of things! Last week, she finally signed on to her first charity patronage (her husband's), and last night she was on her husband's arm at a charity gala. It's sort of confusing, trying to figure out what the charity gala was for or who held the thing. Something about 100 Women In Hedge Funds, and I think the money raised went to the Child Bereavement Charity – about $1 million in all. You can read more about it here and here.
But you care about the fashion, right? Kate wore this red, figure-hugging Beulah London. Well, I think it's supposed to be figure-hugging, but it looks slightly loose on Kate's slender frame. No, I don't think she's pregnant yet. Tiny little waist, and her boobs are either the same size or smaller. Still, I like the color on her. Kate always stuns in jewel tones – most brunettes do. And the style of the gown, with the loose sleeves, is rather interesting for her. It looks like something Sienna Miller would wear, right? The V-neck reminds me of Kate's beloved Issa dresses, and I'm reminded once again of the fact that if she had any kind of curves, her style wouldn't be viewed as "conservative" because her cleavage would be busting out all over the place.
Also – it looks like she's gotten highlights in her hair, right? Red highlights.
UPDATE: I just added a few more pics.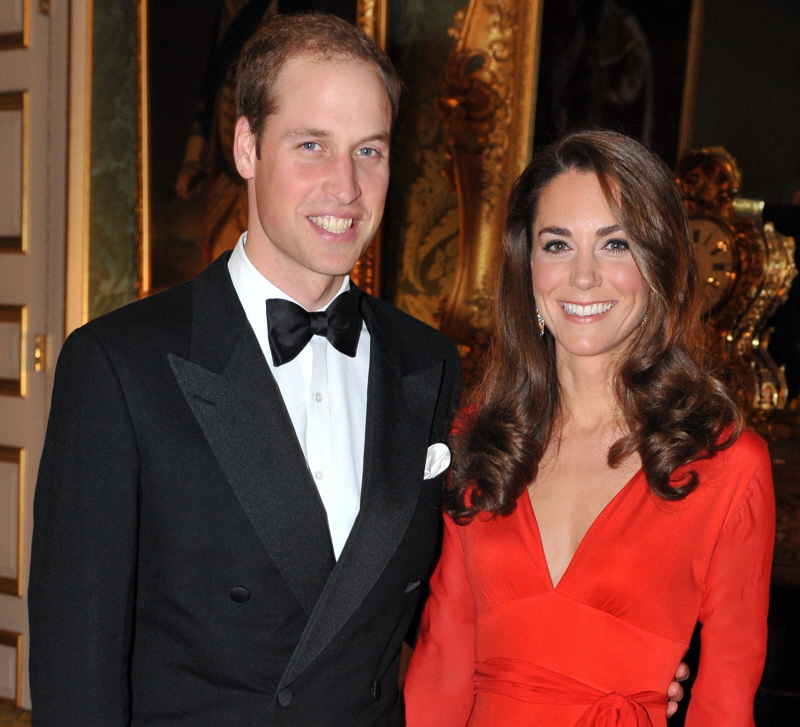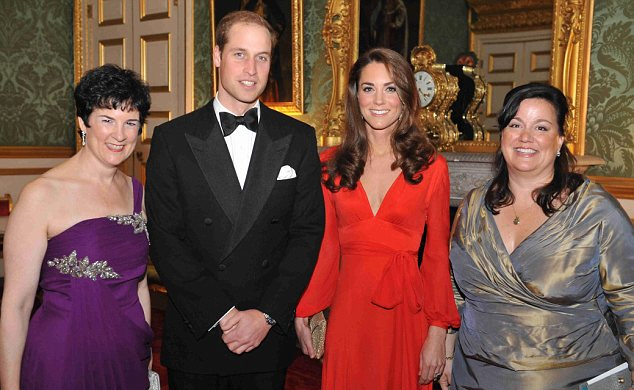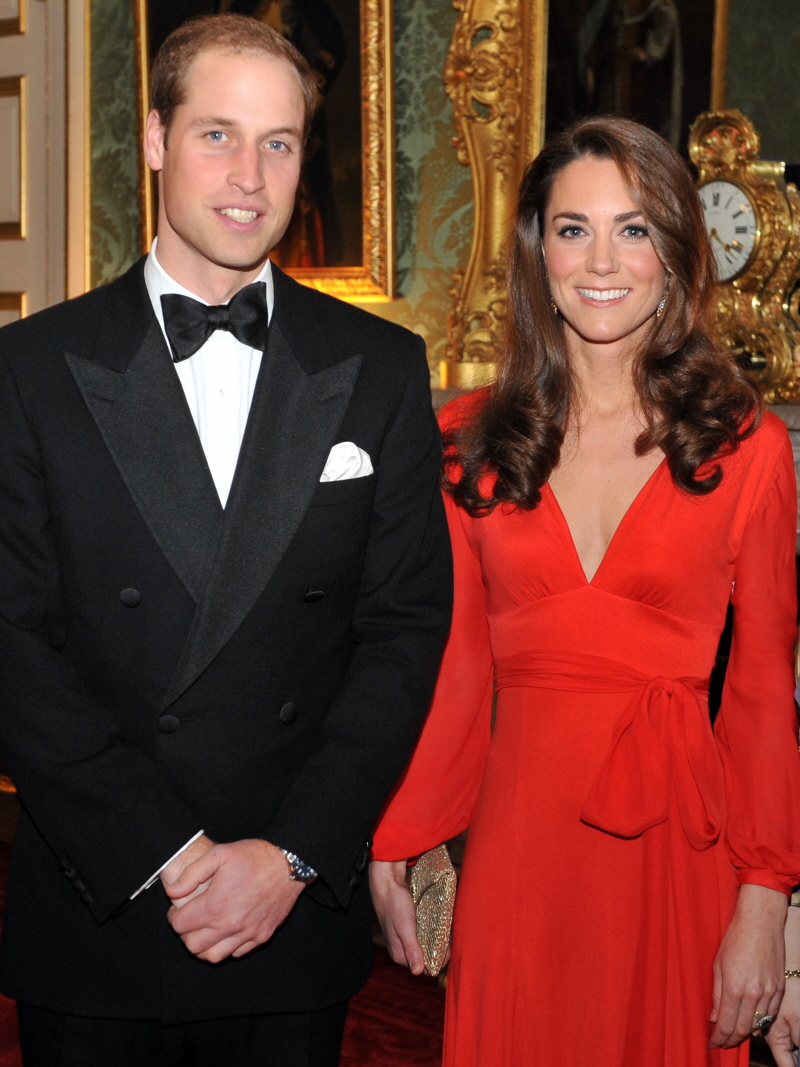 Photos courtesy of St. James's Palace, via Fame.