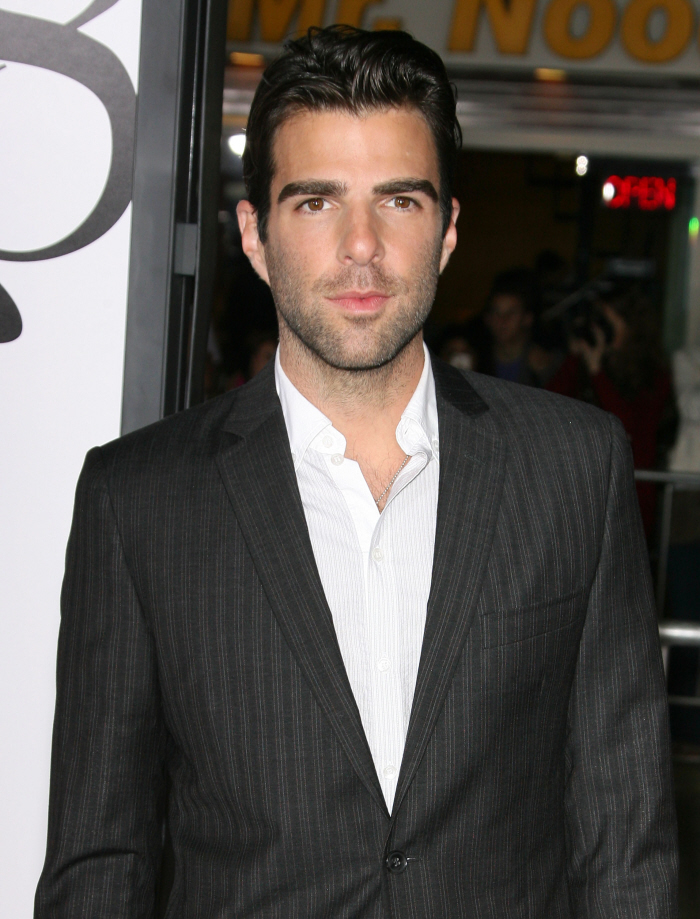 In an interview with New York Magazine over the weekend, Zachary Quinto came out of the closet – or the glass closet, considering most people thought/knew he was gay, and the interview was just the first time he had confirmed it. Many of us praised Quinto for confirming/announcing his homosexuality in such a low-key way – this wasn't some People Magazine cover, or some tabloid report that Quinto wanted to get ahead of. As it turns out, Quinto did come out publicly for a very specific reason – to do his part for hope and acceptance for gay youth in the wake of a gay teenager's suicide last month. Jamey Rodemeyer was 14 years old and he was the victim of gay bullying, and he committed suicide just a few months after filming an "It Gets Better" video. Quinto wrote a blog post about his rationale:
when i found out that jamey rodemeyer killed himself – i felt deeply troubled. but when i found out that jamey rodemeyer had made an it gets better video only months before taking his own life – i felt indescribable despair.

i also made an it gets better video last year – in the wake of the senseless and tragic gay teen suicides that were sweeping the nation at the time. but in light of jamey's death – it became clear to me in an instant that living a gay life without publicly acknowledging it – is simply not enough to make any significant contribution to the immense work that lies ahead on the road to complete equality.

our society needs to recognize the unstoppable momentum toward unequivocal civil equality for every gay lesbian bisexual and transgendered citizen of this country. gay kids need to stop killing themselves because they are made to feel worthless by cruel and relentless bullying. parents need to teach their children principles of respect and acceptance.

we are witnessing an enormous shift of collective consciousness throughout the world. we are at the precipice of great transformation within our culture and government. i believe in the power of intention to change the landscape of our society – and it is my intention to live an authentic life of compassion and integrity and action.

jamey rodemeyer's life changed mine. and while his death only makes me wish that i had done this sooner – i am eternally grateful to him for being the catalyst for change within me. now i can only hope to serve as the same catalyst for even one other person in this world. that – i believe – is all that we can ask of ourselves and of each other.

zq.
[Quinto's Blog post (with minor edits)]
I buy that Quinto came out for the reason he's giving now – because he didn't want to live in the glass closet when there are young gay kids out there really struggling and looking for positive (gay) role models. I hope Quinto continues to speak about bullying, and I hope he will turn out to be a positive force in his community.
Here's Quinto's It Gets Better video: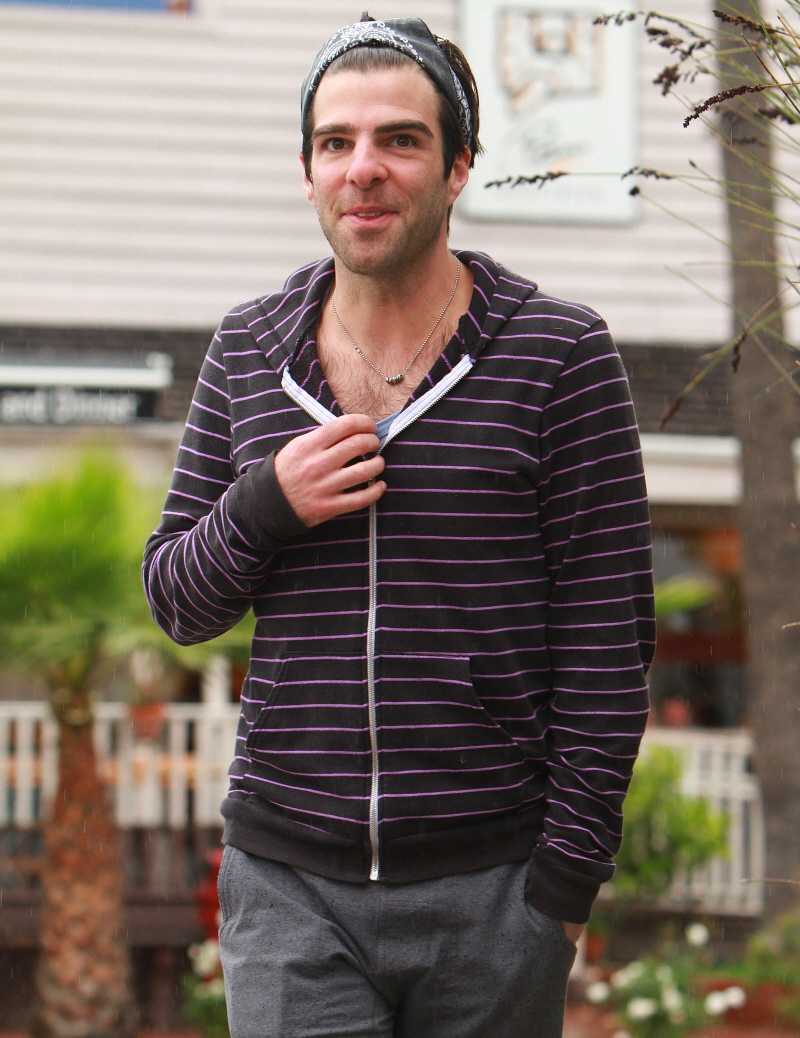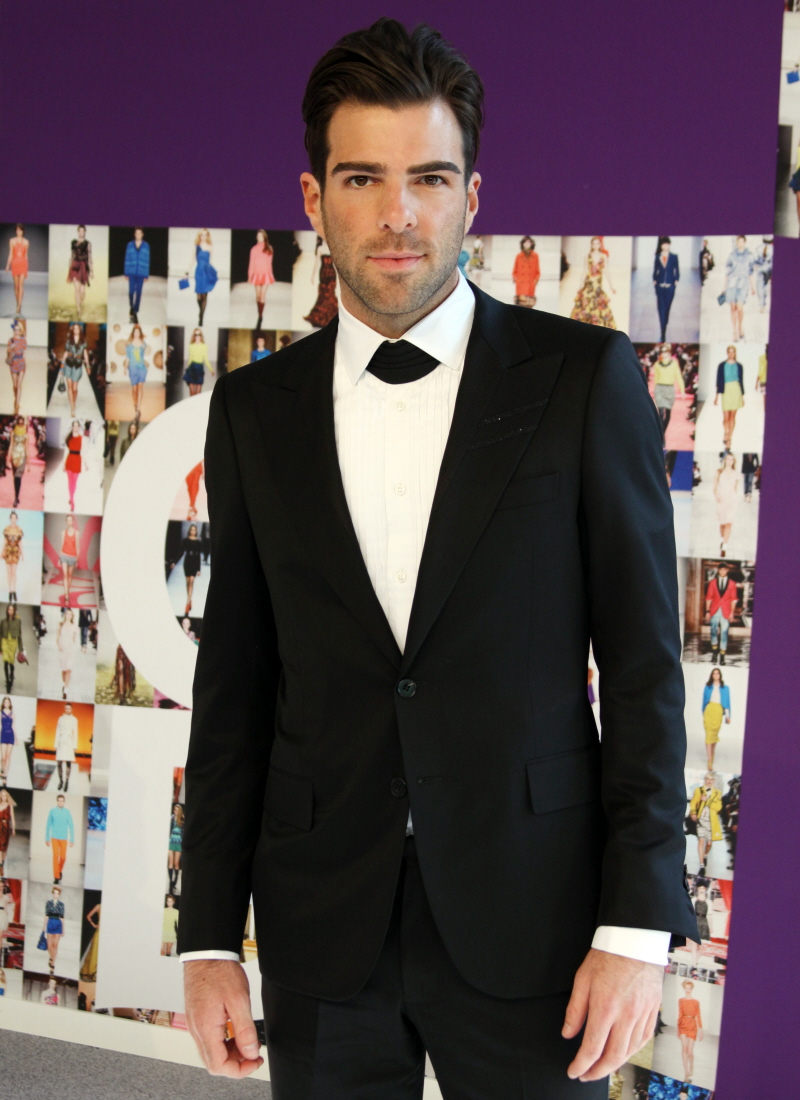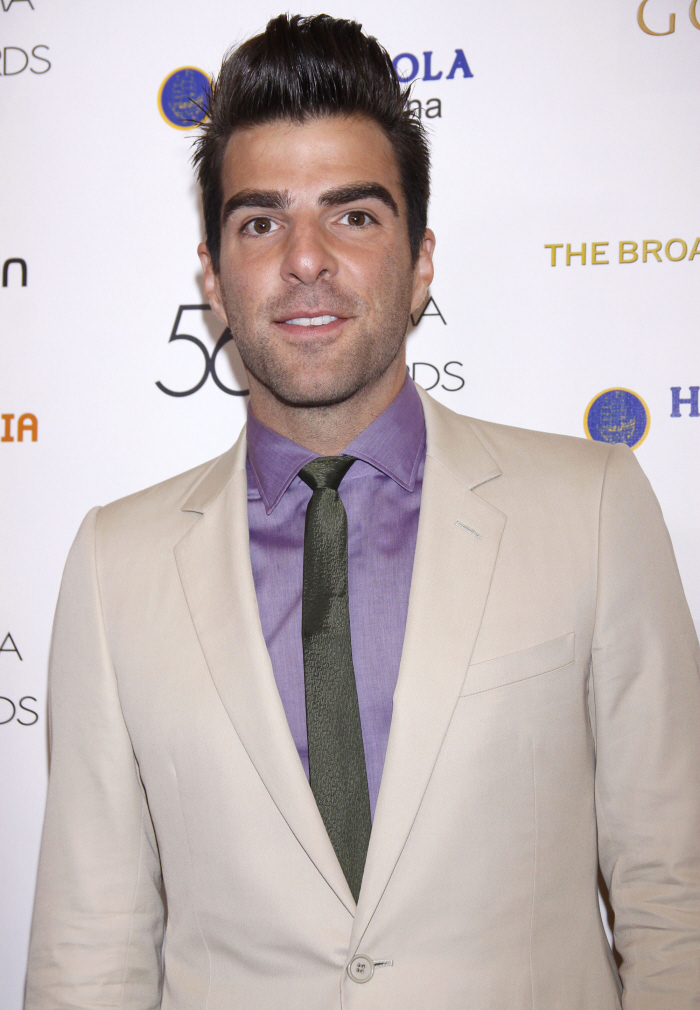 Photos courtesy of Fame and WENN.