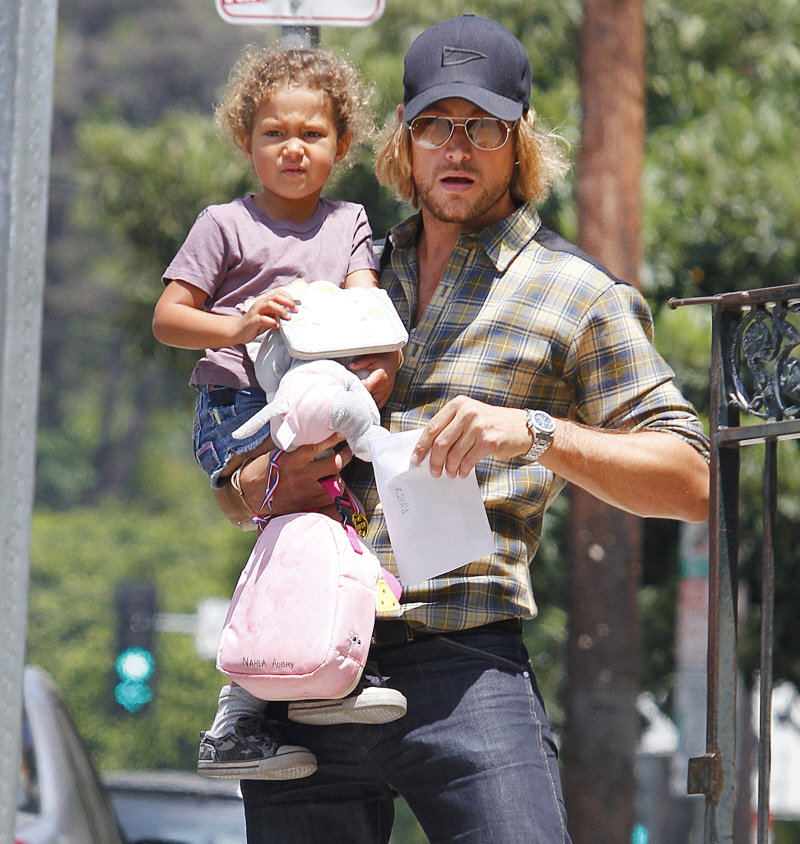 Halle Berry and Gabriel Aubry's war of attrition has not ended. It's just gotten somewhat more low-key, although I'm of the opinion that Halle is still waging a PR campaign against Gabriel in the tabloids. One of the most recent items ended up in Star Magazine last month, in which a "witness" claimed that Gabriel had used racist slurs against Halle in the heat of an argument, and that Gabriel always denied that Nahla was anything other than white. Those arguments are consistent with what Halle's team claimed in the heat of their custody dispute, and unfortunately for all involved (especially Nahla), it looks like some of the claims are sticking. Halle and Gabriel's lawyers met once again in court on Monday to work out some kinks in the custody agreement. As the agreement stands now, Gabriel is not allowed to have unsupervised overnight custody of Nahla – and Gabriel's lawyers wanted that changed. Gabriel's lawyers did not win.
The custody battle between Halle Berry and Gabriel Aubry over their beautiful daughter, Nahla, wages on with no visible end in sight.

Attorneys for the warring couple were back in court Monday in Los Angeles, and it was a sweet victory for the 45-year-old actress, RadarOnline.com is exclusively reporting.

Aubry had requested an amendment to his visitation rights, which currently insist that the bulk of his time with his three-year-old daughter be supervised by a third party, but the judge ruled in favor of Berry, who was opposing any change.

Aubry is allowed three hours alone time with Nahla, where he can take her to the park or carry out an activity, but the order remains that the nanny must be present at all other times, especially during overnight stays.

A source close to the situation tells RadarOnline.com that Gabriel is furious over not being allowed to care for his daughter on his own and that he feels the nanny is encroaching on his relationship with Nahla, and supervising their every move.

Meanwhile, Gabriel is currently overseas in Majorca, caretaking Nahla while Berry works on her new movie, Cloud Atlas. As per the couple's custody agreement, Berry must arrange accommodation for Aubry during these times and it must be of the same standard as she is being afforded — so if Halle is staying in a five star hotel, Gabriel must be given the same.
[From Radar]
TMZ's report is similar, so I think this is what really went down. TMZ's source also says that "Gabriel is pissed — and he feels the nanny is ruining his relationship with his daughter." Here's a question, and I mean this in all honesty, with no agenda: what does it say about Gabriel Aubry that the court won't let him have unsupervised visits with Nahla? Is it just a simple technicality, like Nahla is so young, and that the status will change when she gets older? Or does it speak to some kind of truth in Halle's claims? Look, I definitely think Halle is crazy. But it bothers me that the court system seems to be backing her up, and it makes me think there might be some shred of truth to her claims. Is that crazy?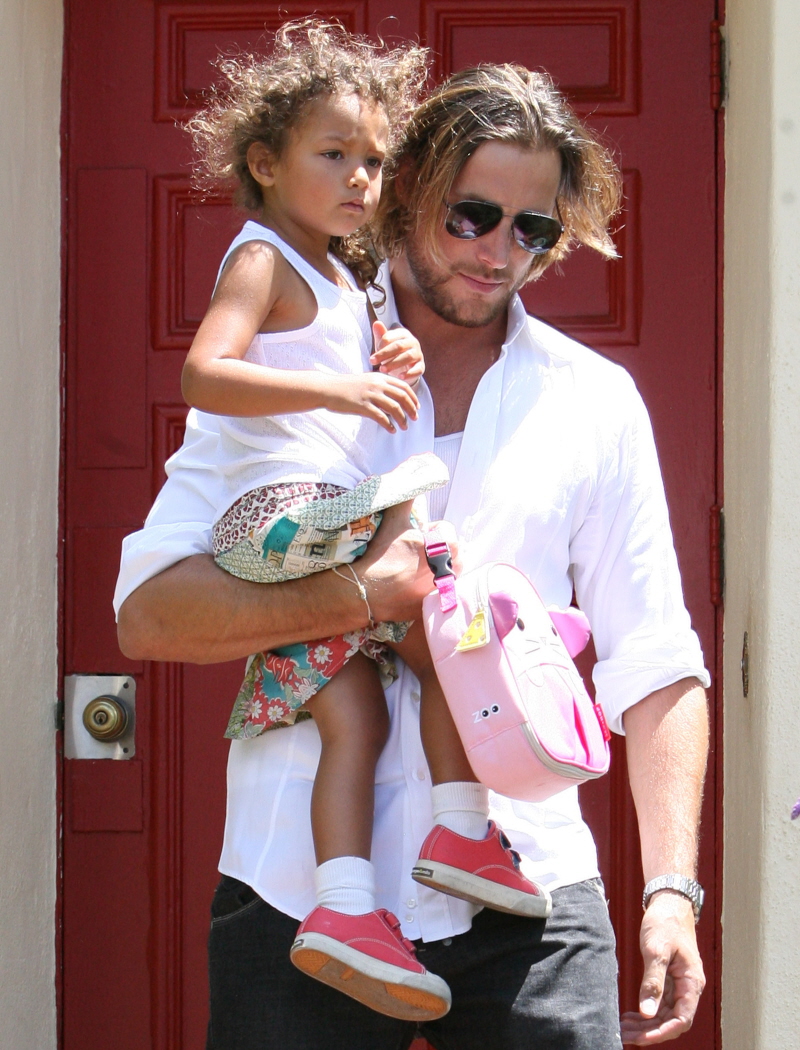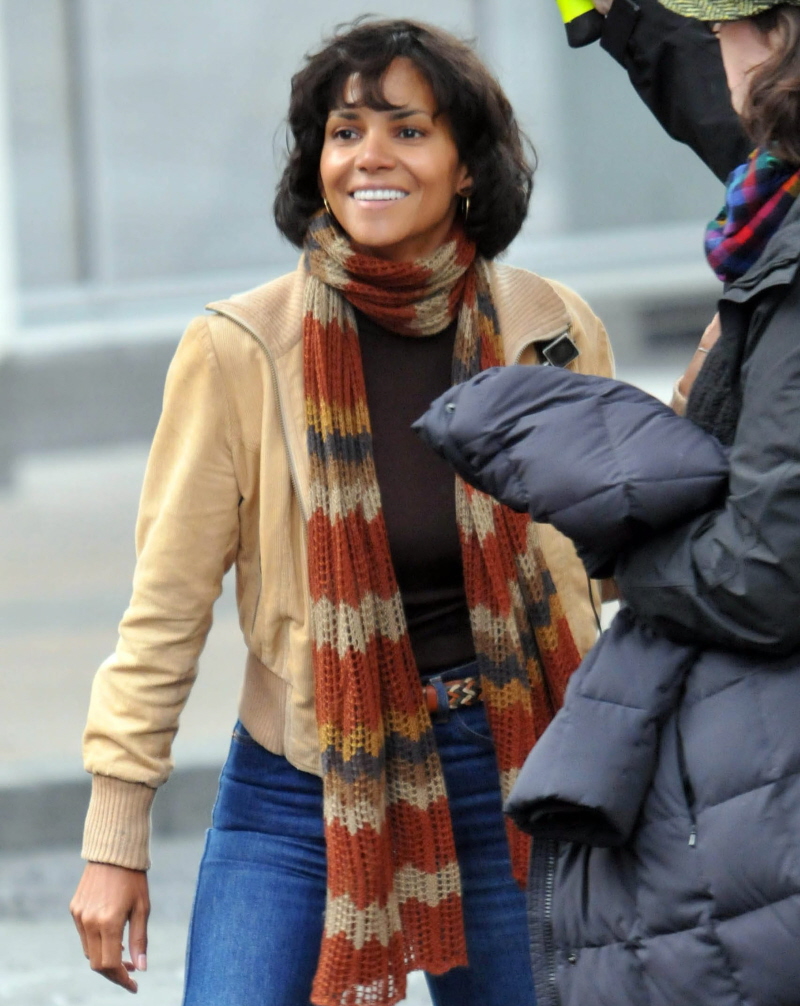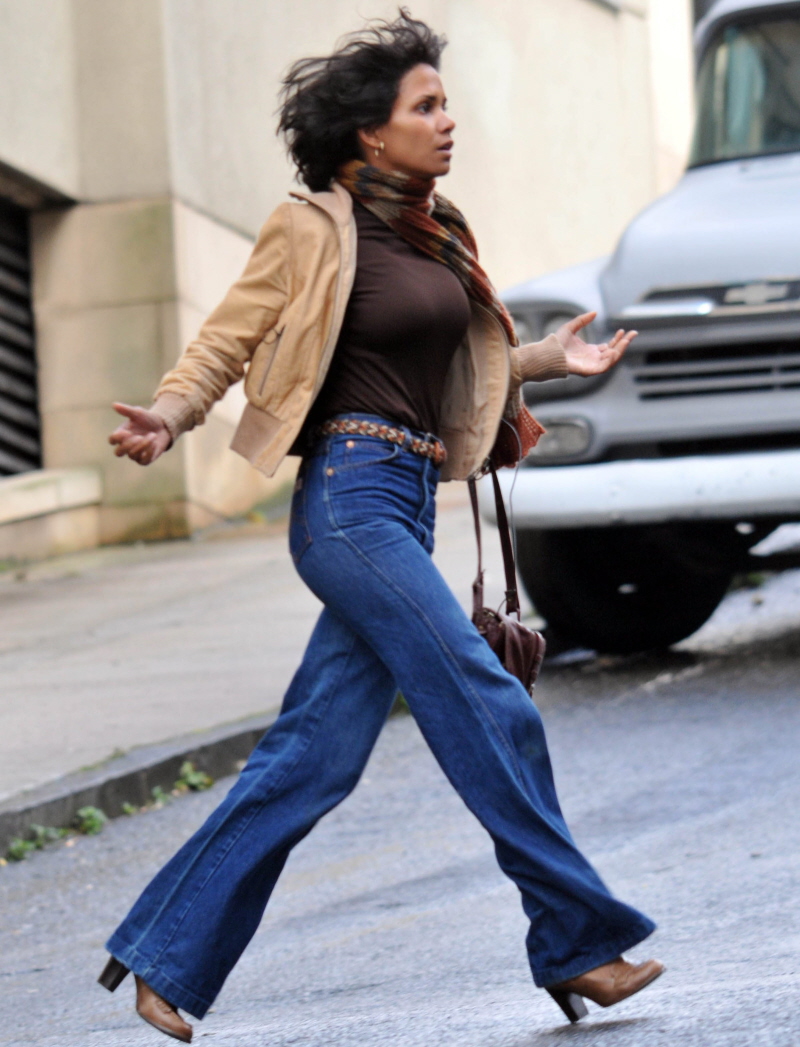 Photos courtesy of Fame.