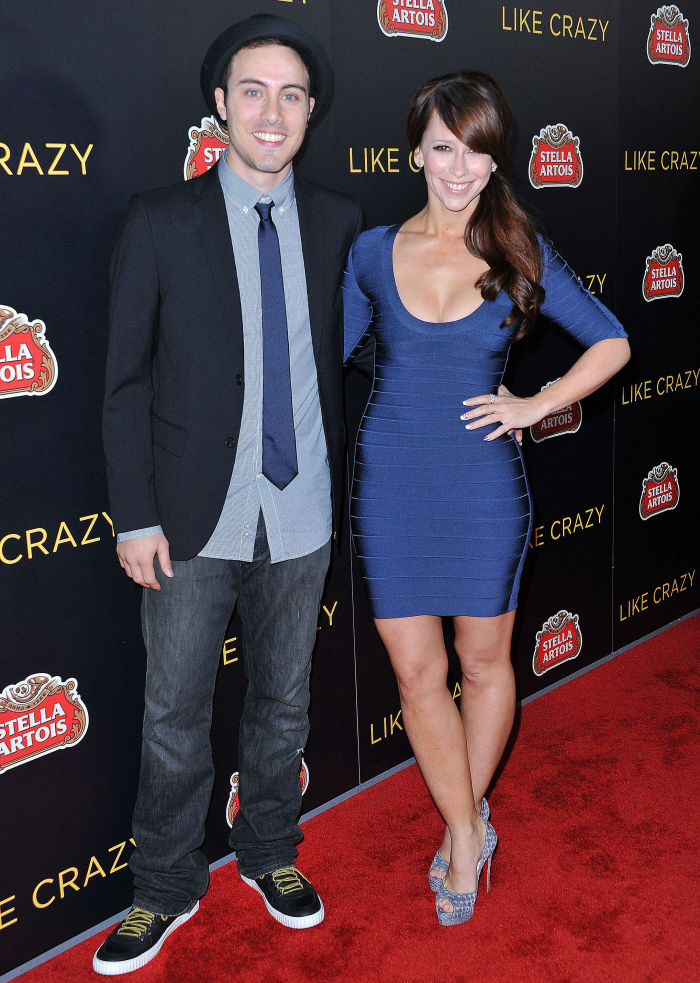 Back in August, Jennifer Love Hewitt was getting pap'd on a daily basis, for no other reason than… she was bored? She wanted attention? My theory is that when Jennifer doesn't have a boyfriend, she's more in-your-face than usual, and she's just the kind of girl who always needs to have a boyfriend or a project to focus on, or she goes a little bit crazy. Anyway, it was around this time that J.Love got pap'd with a very young-looking guy who CB thought was Jennifer's brother. And then a few weeks later, Love and this dude were spotted holding hands, and it was confirmed that he was her latest project.
Anyway, that was all nearly two months ago. And J. Love has been keeping a much lower profile since then, probably enjoying her new young boyfriend. His name is Jarod Einsohn, and I still have no idea how old he is. Wait, The Mail says he's 27. Hm. Love is 32, so that age difference is nothing, but he just LOOKS super-young. Anyway, J.Love and Jarod decided to make their big, splashy red-carpet debut last night at the Like Crazy premiere in LA. Love wore, as always, a Herve Leger bandage dress. I find the dress very unflattering on her figure – it makes her boobs look really low and deflated, right? She needs to stop with the bandage dresses.
Seriously, though – good for J. Love. She's got a new project and she's probably very happy with Jarod. Let's see how he reacts to being told that she has already selected three engagement rings for him to choose from.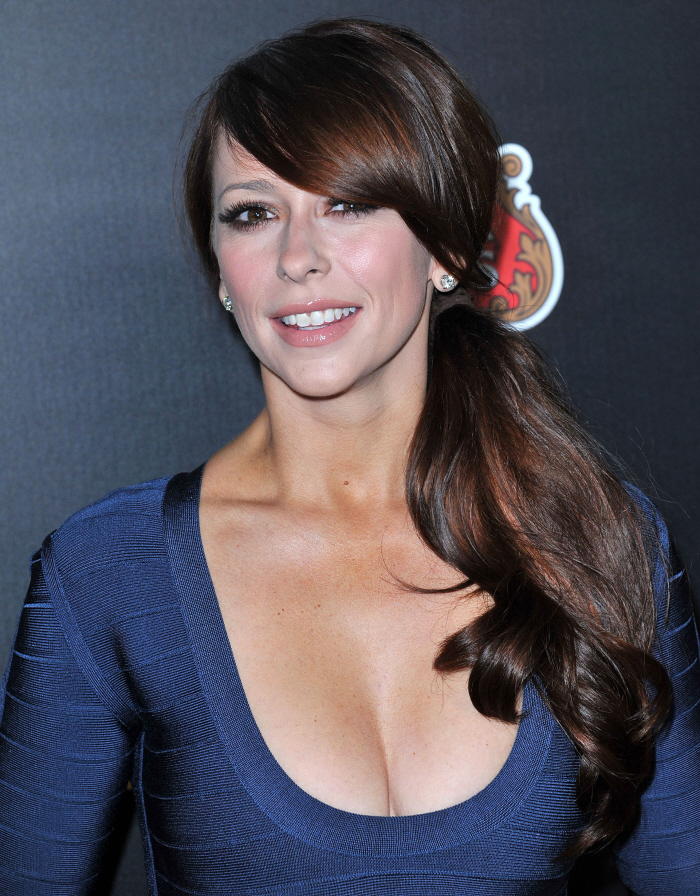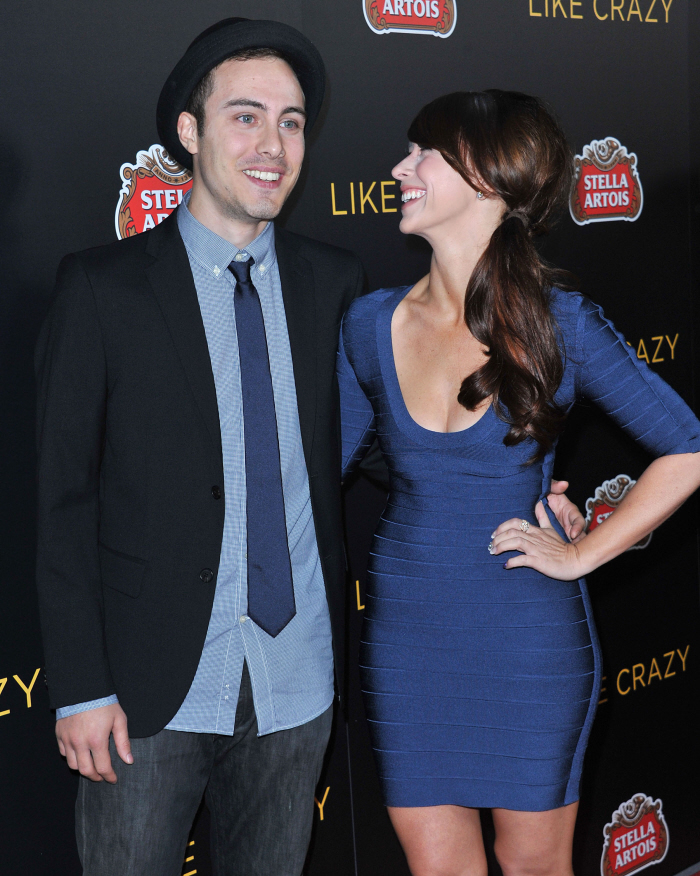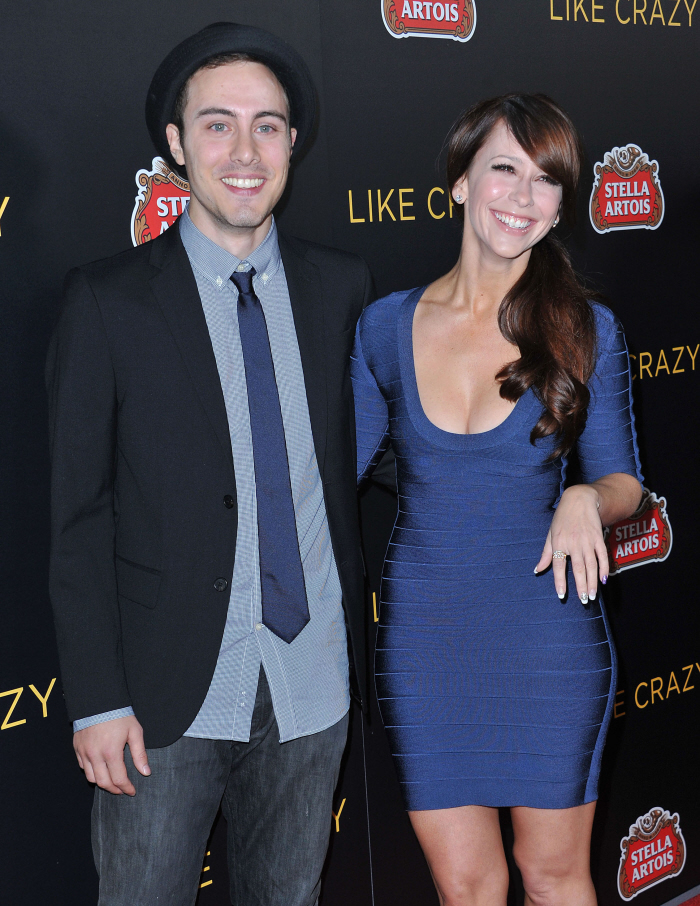 Photos courtesy of WENN.