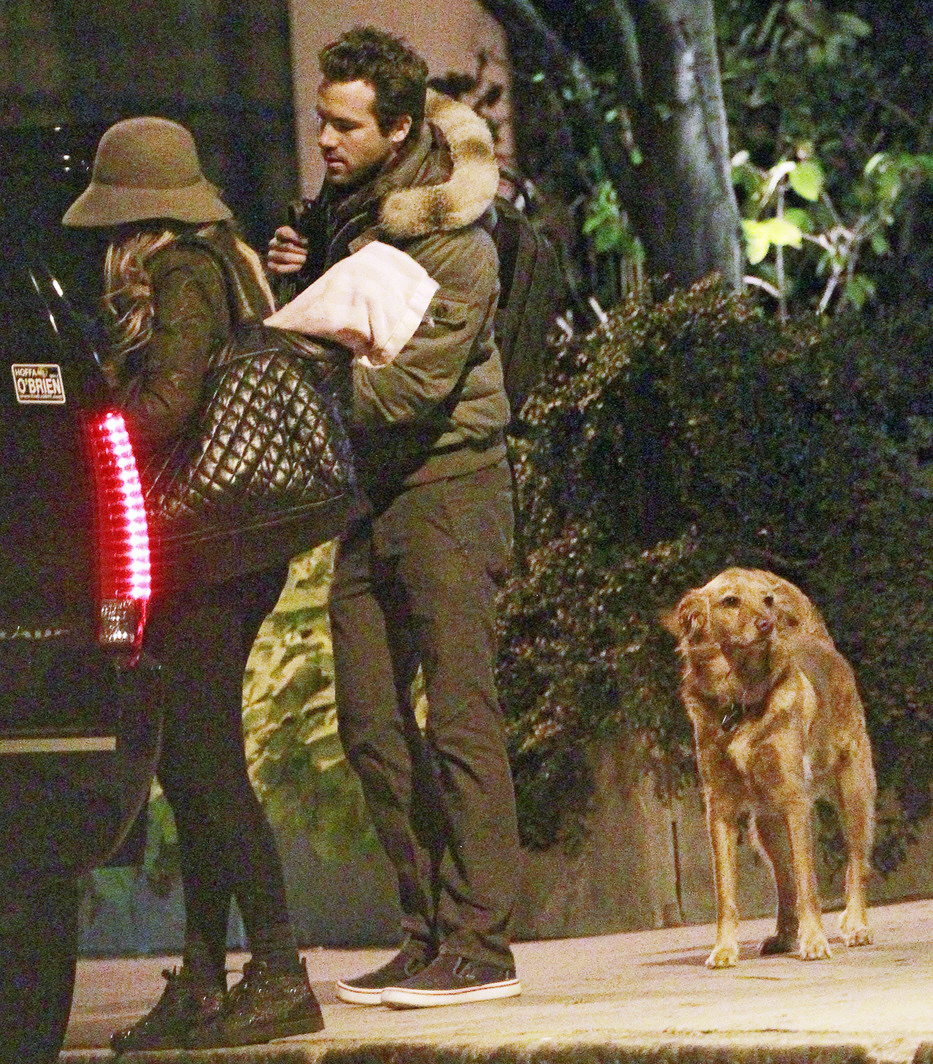 Blake Lively and Ryan Reynolds have been loved up all over Boston the past month. It's just in the past week that we've been seeing shadowy ("shady") photos of Ryan and Blake, though. She was in Boston this past weekend for Ryan's birthday, which seemed to involve hats, dark photos, sex, balloons and a very pretty dog's side-eye. The new issue of Star Magazine has a "behind the scenes" story of what went down this past weekend, and there are too few details about the dog, honestly. But there is this odd little detail – apparently, Blake invited her family to Boston too, so Ryan has already done the "meet the family" thing. Weird, right? Much too soon.
Blake Lively and Ryan Reynolds' whirlwind romance is beginning to look like the real thing! The two are already super close, just weeks after Blake parted ways with Leonardo DiCaprio and Ryan ended it with Sandra Bullock.

Blake and her new guy even hung out with Blake's family during their latest weekend rendezvous in Boston. While Ryan, 35, shot the action-comedy R.I.P.D. on October 15, "Blake spent the entire day in his trailer," an eyewitness tells Star. "later that day, they were chauffeured to Ryan's apartment, where they spent the rest of the night alone together."

Blake kept Ryan company on the set again the next day, and that evening, she was joined by her older sister, Robyn Lively. The two women were spotted laughing and holding hands outside Ryan's apartment. But while her family obviously approves of the romance, some of Ryan and Blake's friends are concerned that the couple are moving too fast, a source admits.

"Ryan and Blake put Sandra and Leo behind them so quickly and haven't looked back. But for the most part, people are rooting for them. They seem perfect for each other."
[From Star Magazine, print edition]
I doubt how "perfect" Blake and Ryan are for each other, but I hope/suspect that this relationship will last for a few months. Honestly, I kind of miss Blake and Leonardo together. I thought they made so much more sense, truly.
Anyway, Blake just arrived back in Boston and she was spotted moving a sh-tload of stuff into Ryan's rented apartment. Hollyscoop notes, "Blake literally broke up with Leonardo DiCaprio and went straight to month five of boring relationship mode with Ryan Reynolds. Where was the obnoxious texting phase, or the seeing-other-people-to-make-each-other-jealous phase?" The Boston Herald also notes that Blake's Maltipoo Penny has bonded with Ryan's puppy Baxter, and that Penny and Baxter got to spend time together (with Blake and Ryan) at the Boston Public Garden.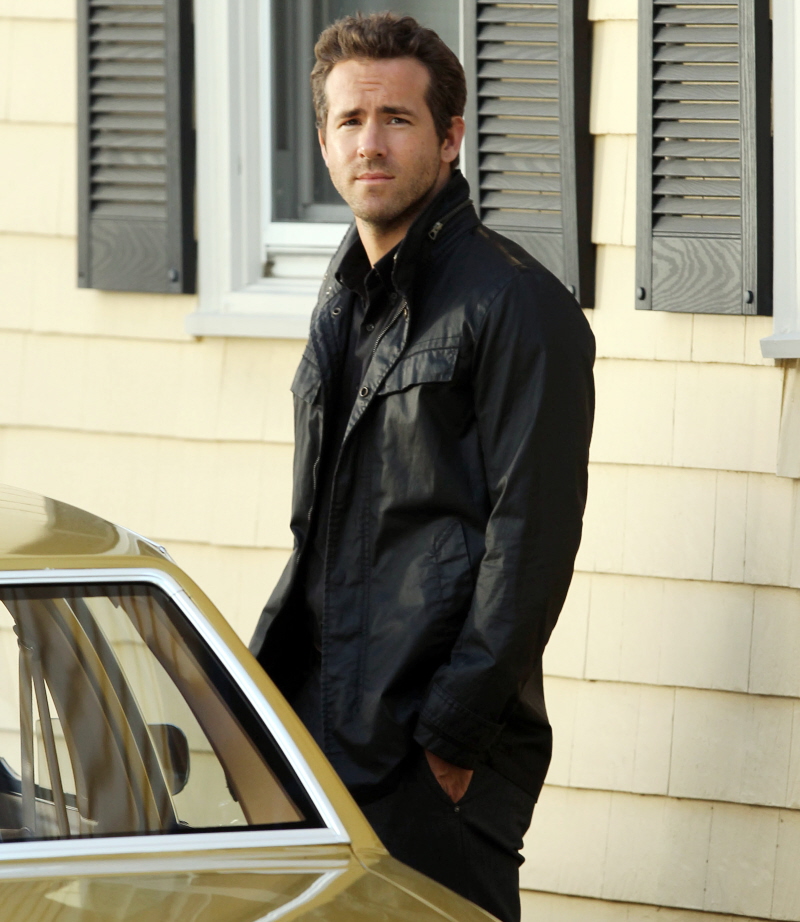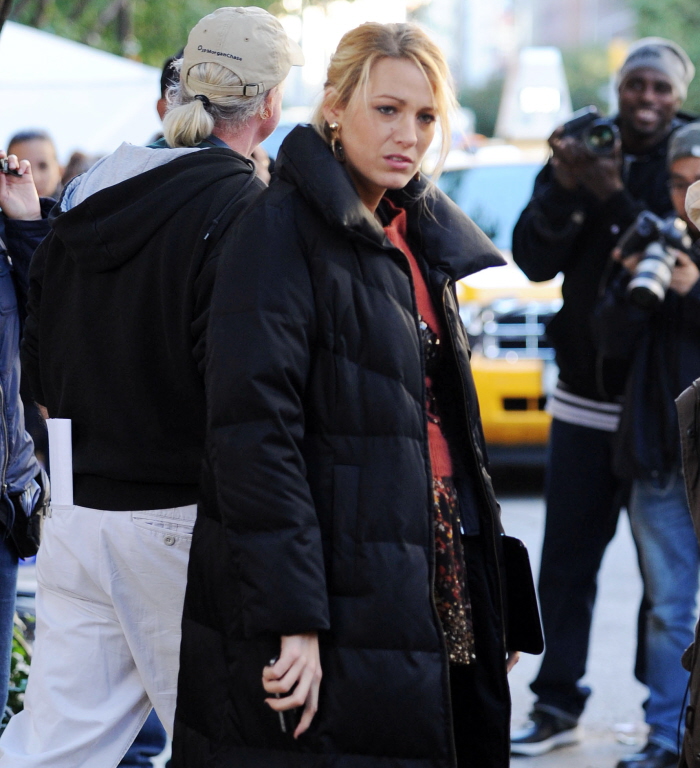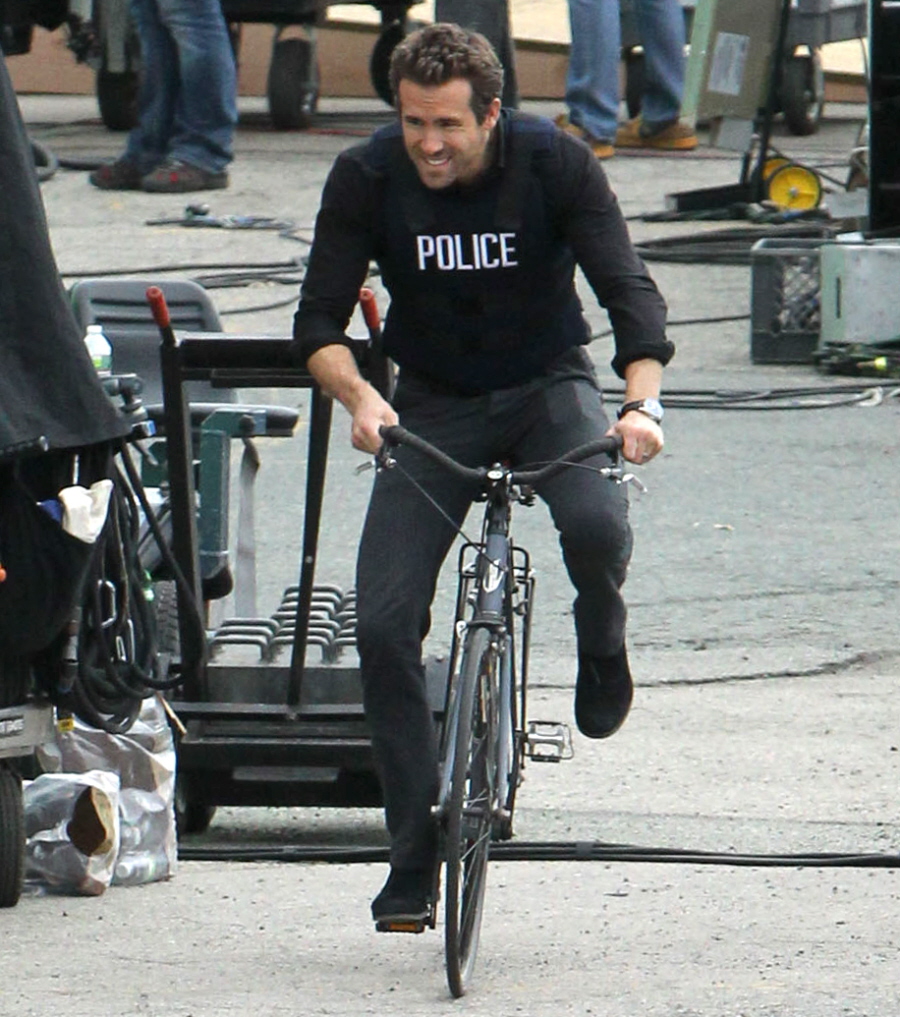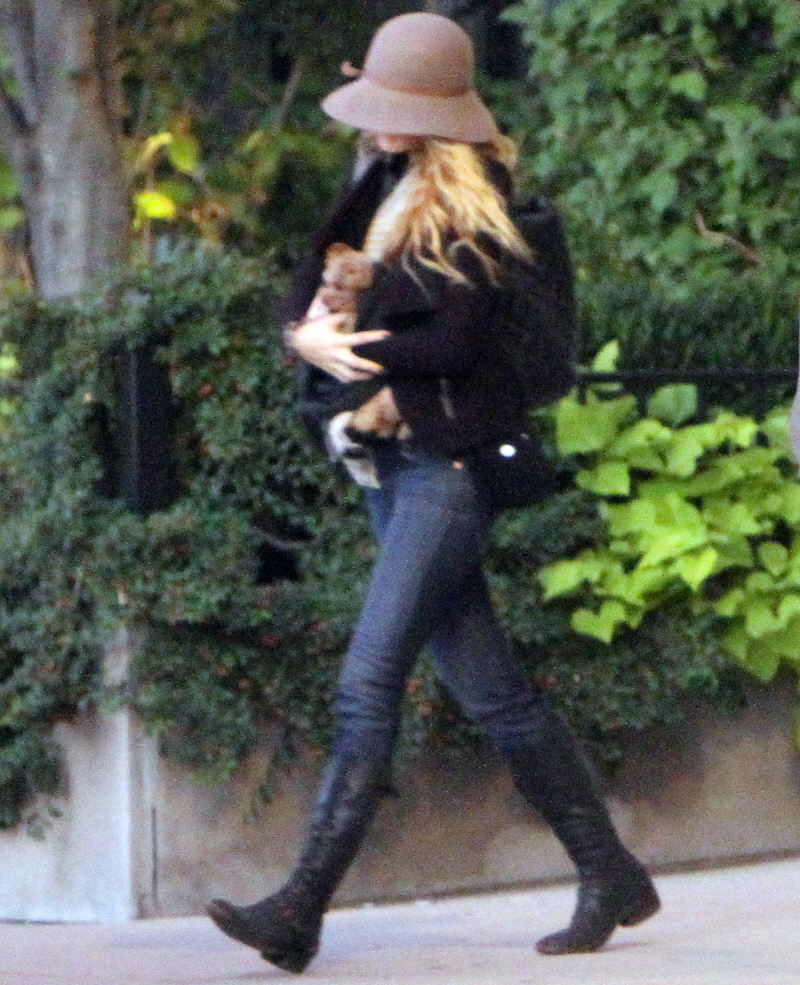 Photos courtesy of Pacific Coast News, Fame.