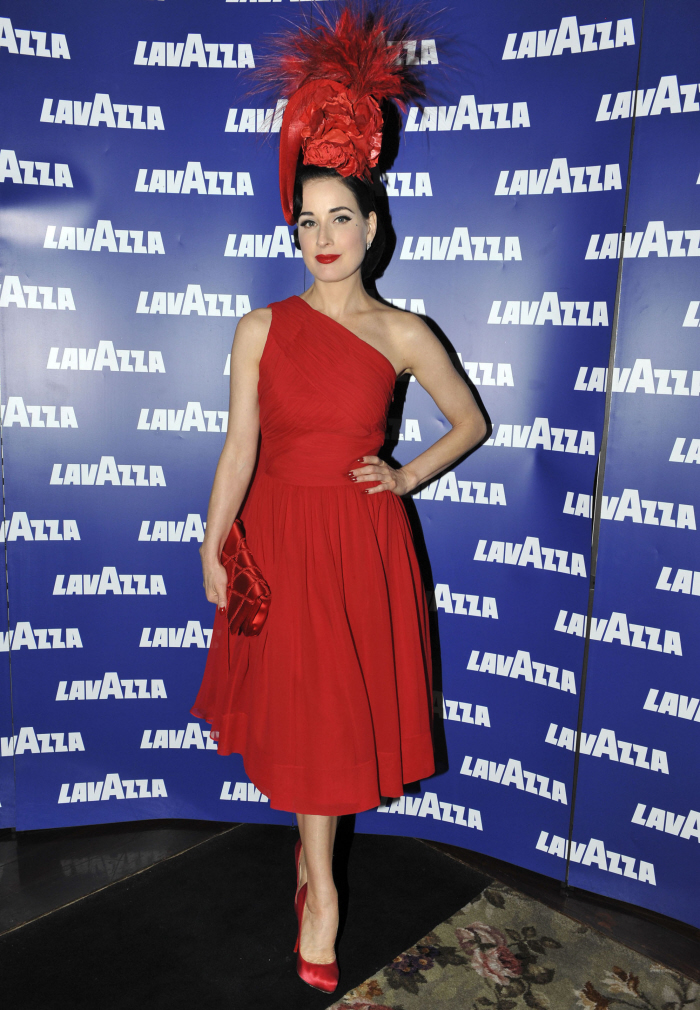 Y'all know I love some Dita Von Teese. Y'all know I'll support her, whatever she does. So I'm supporting Dita's appearance in Melbourne, Australia over the weekend for Lavazza Derby Day 2011. I'm supporting but I'm not enthusing. Because I expect greatness, every single time. And Dita usually delivers something great, but I'm just not feeling it here.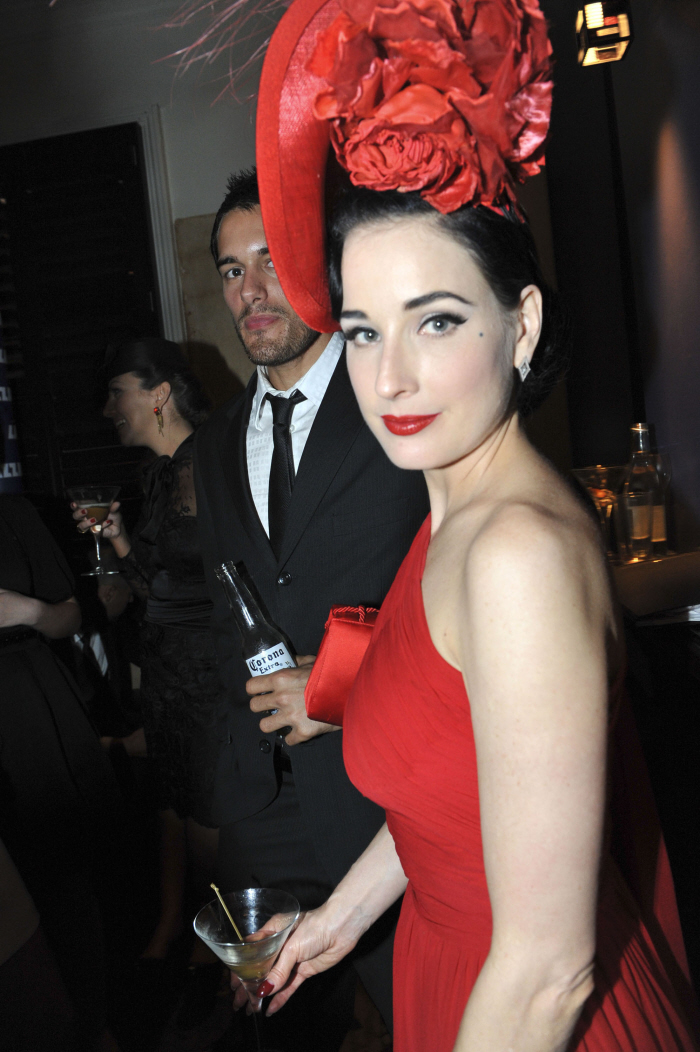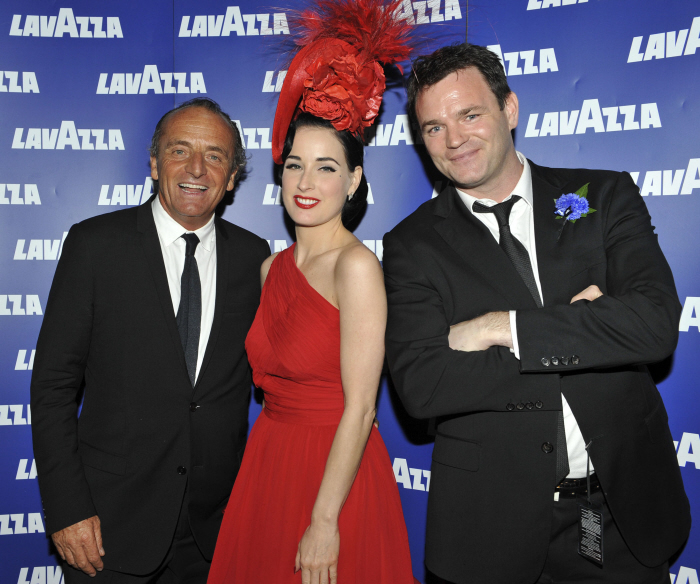 Obviously, the hat is appropriate. She's at an event where hats will be worn, and Dita comes close to rocking this Philip Treacy-designed red hat/headpiece/fascinator thing. Apparently, Dita and Treacy are friends, and he designed this piece especially for her. But the dress – which is Dita's own design, for her Dita Von Teese Muse line, is not anything special. In fact, it looks slightly cheap. And while I'm usually a fan of Dita's matchy-matchy style (she always perfectly coordinates her dress to her shoes to her bag), I'm finding the red all-over thing to be overkill. Instead of the red satin Lounboutins, she should have worn black shoes or leopard print shoes, and had a hat that wasn't all-over red. Overall, the effect is very cheap, right? To read more about Dita in Melbourne, go here.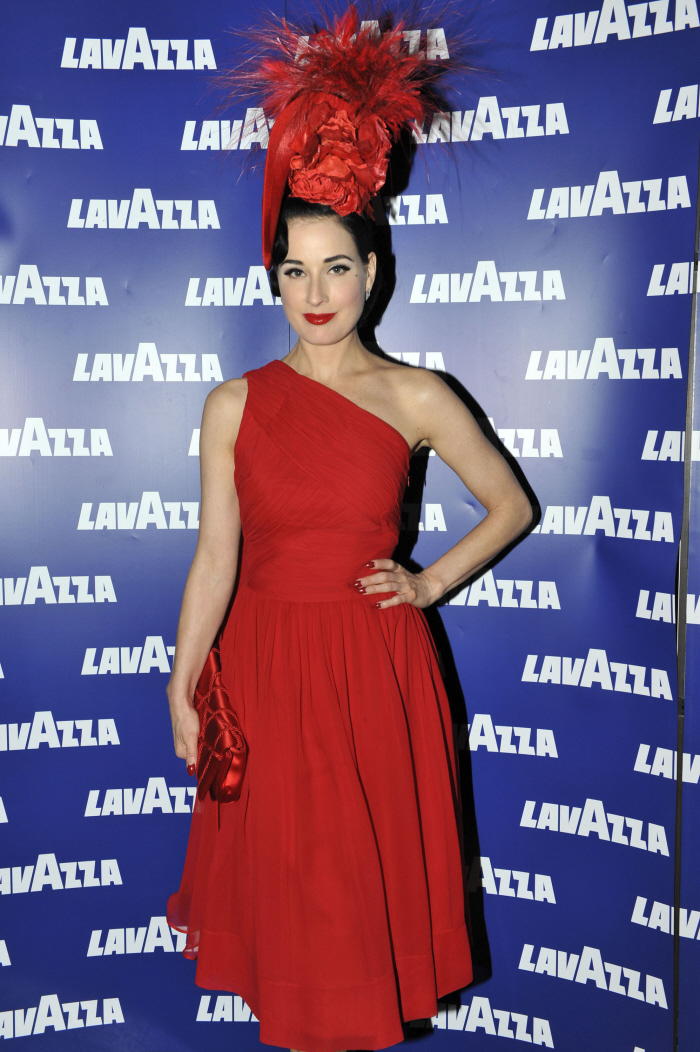 By the way, considering Dita plays dress-up every single day, what does she do for Halloween? Dita posted the photo below on her WhoSay page with the message, "This is me last year on Halloween. I've gone 'normal' every year for 4yrs." OMG.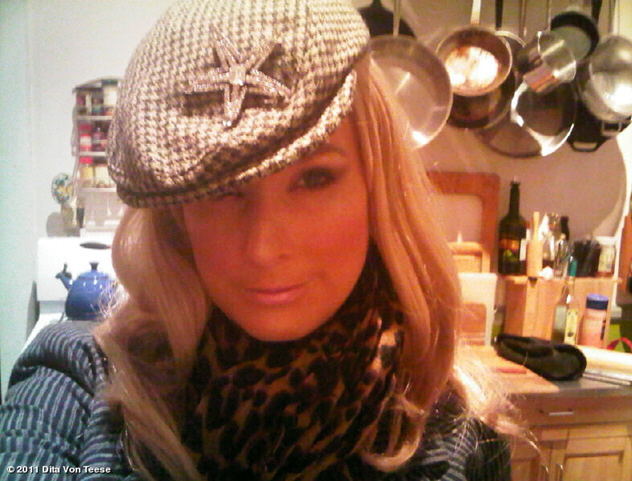 Photos courtesy of WENN.