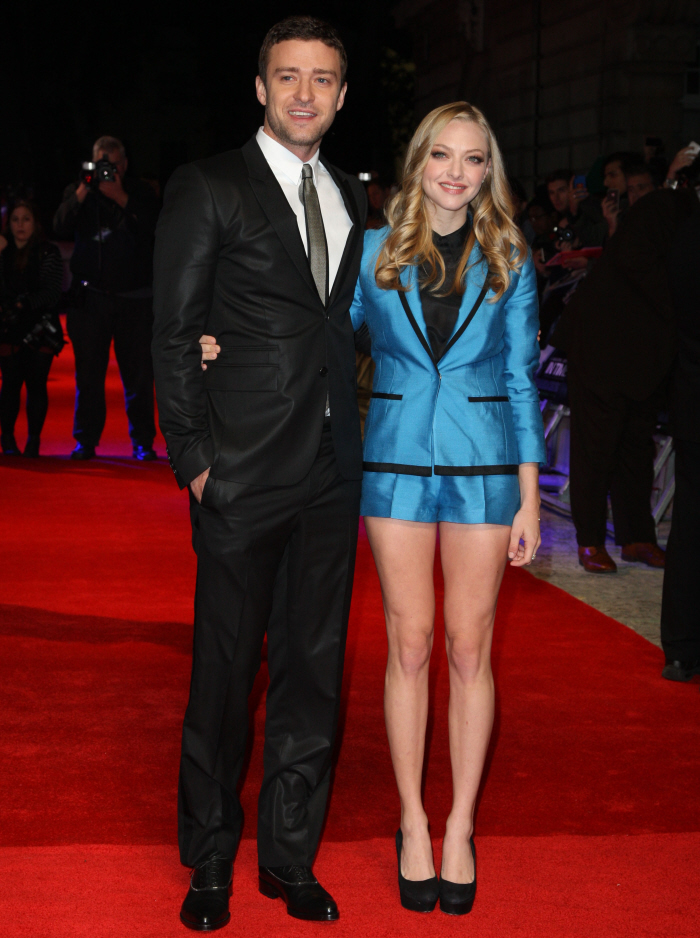 It's always interesting to me to see which stars in an ensemble get chosen to represent their film overseas. At the New York premiere of In Time, Justin Timberlake and Amanda Seyfried shared the red carpet with Olivia Wilde and Matt Bomer, two of the other "names" in the film. And now In Time premiered in London last night – and suddenly there's no Olivia or Bomer. For why? Did JT and Amanda not want to share? Or was it because In Time kind of bombed in the domestic box office and Olivia and Matt Bomer didn't even feel like traveling to promote the damn thing?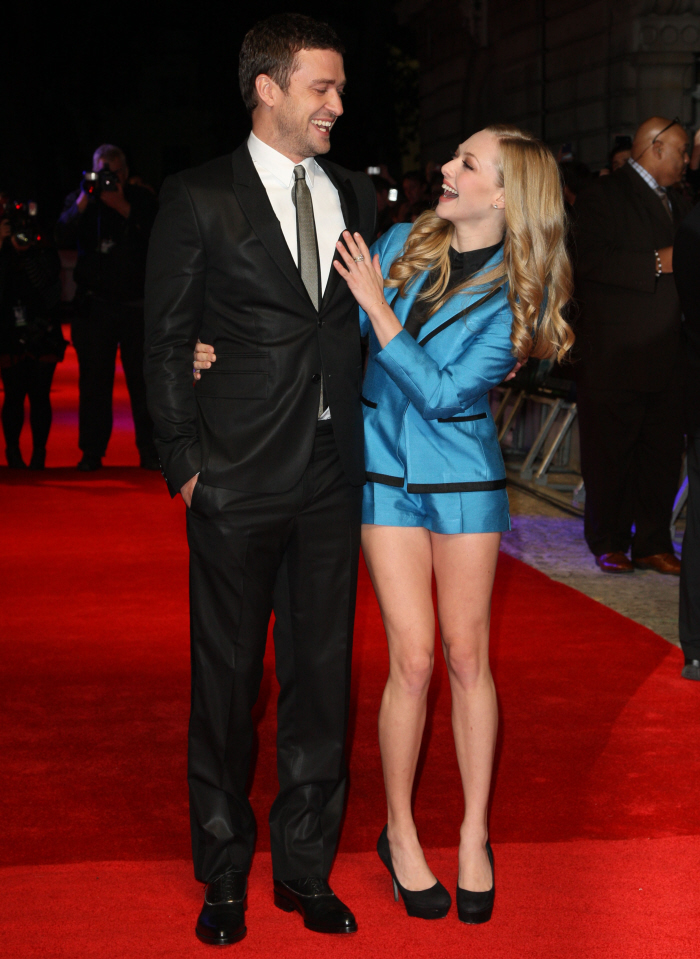 Regardless, here are some of the photos from the premiere. Amanda wore this electric blue H&M tuxedo-shorts ensemble. I really, really dislike it. Well… I'll give her some credit for trying something different, for wearing a bold color, and for having an amazing figure. But I will not give her credit for these shorts. These things do NOT belong on a red carpet. At all. Look at how her ass is hanging out (and don't even start yelling at me – I'm looking at ass cheek shadow, and that shouldn't happen on a red carpet).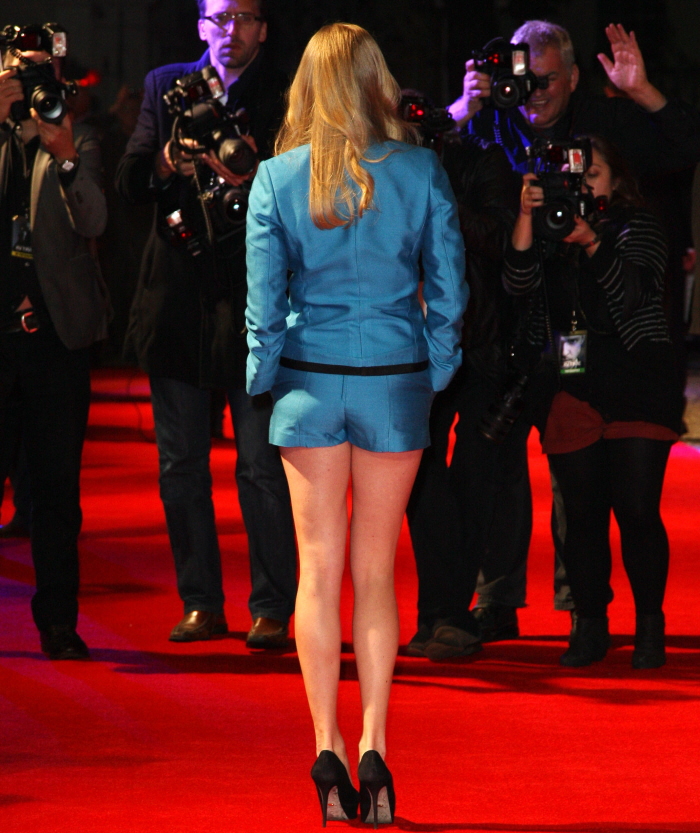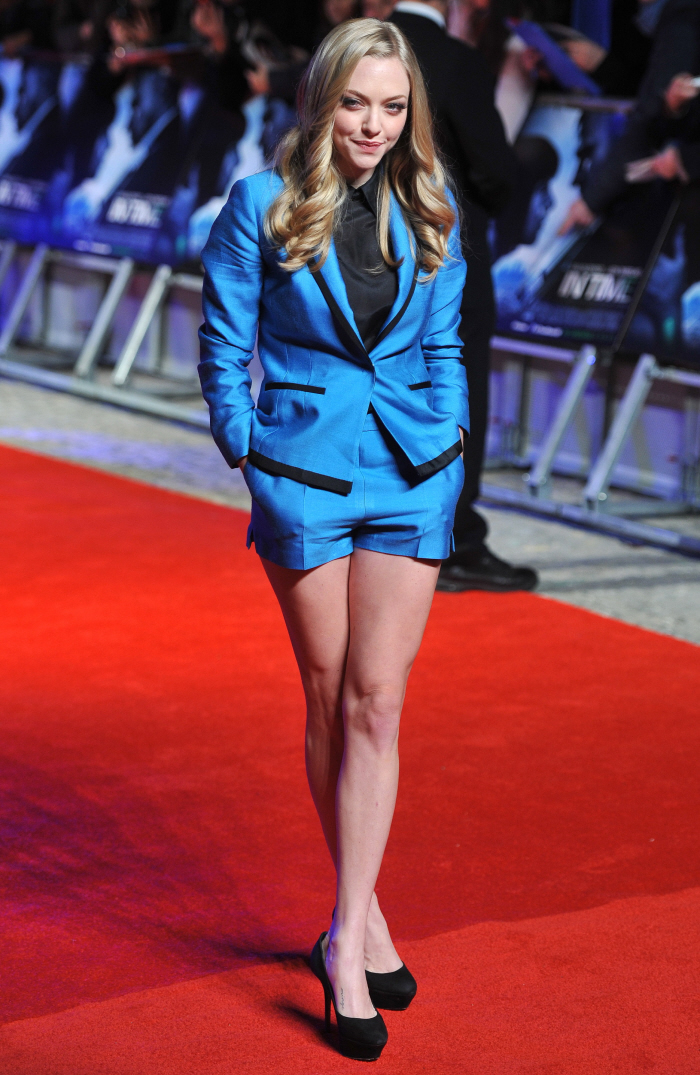 Also: Amanda's eyes look really druggy to me.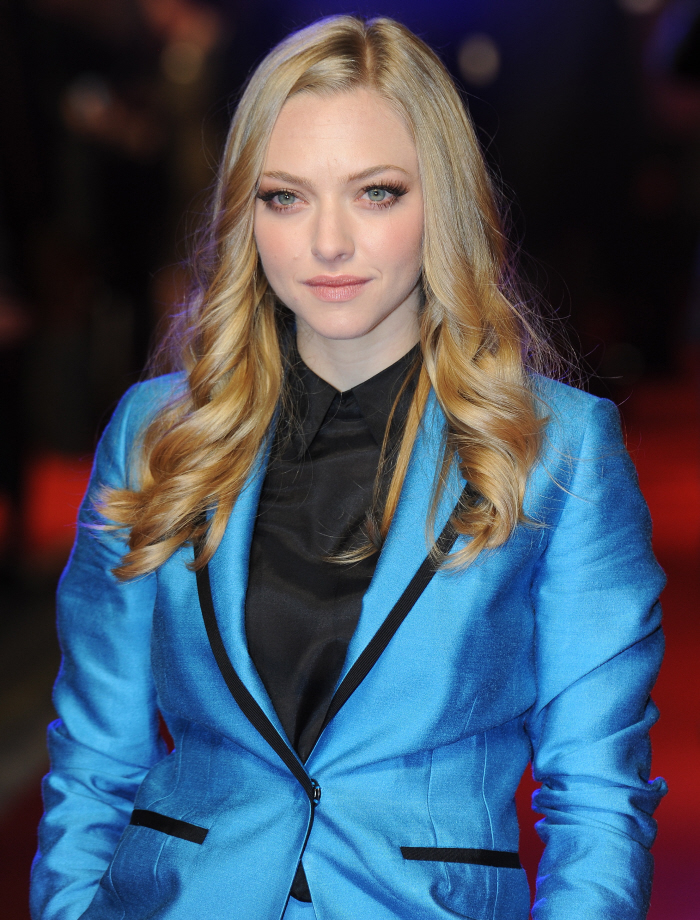 For some reason, little Saoirse Ronan was at the UK premiere too. She's not in the film or anything, so I guess she just wanted to see the movie. I love her little outfit. Perfect for a teenager on a red carpet for a film that isn't hers.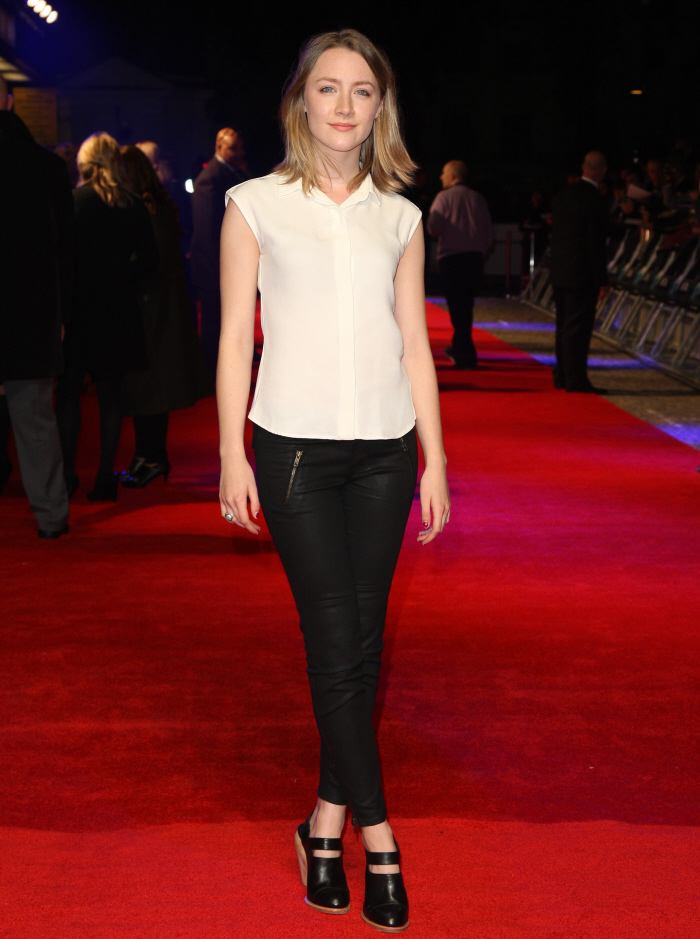 Photos courtesy of WENN.