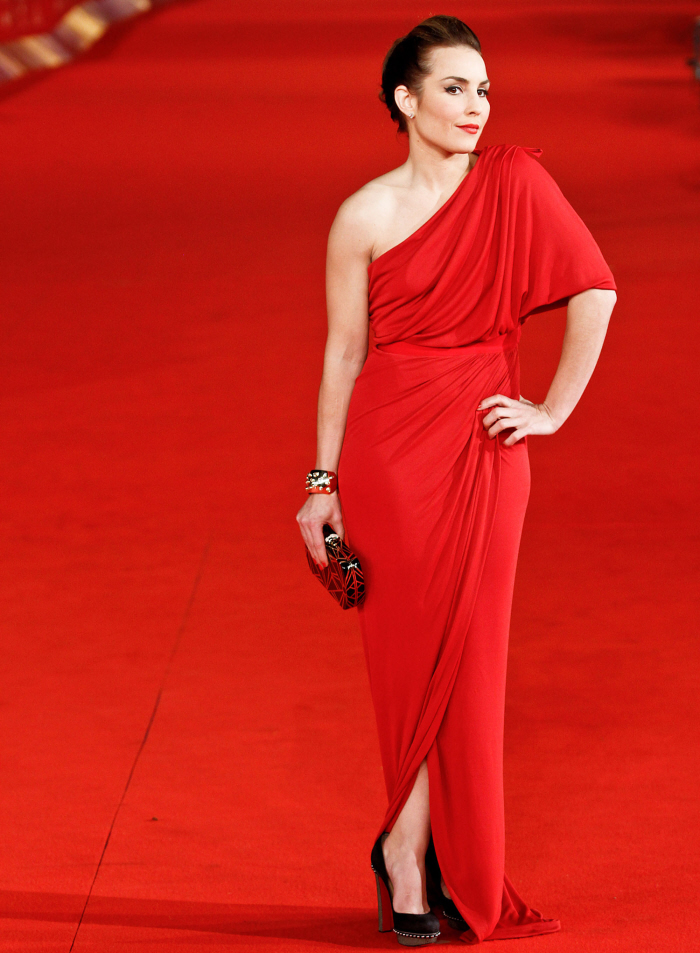 These are photos of Noomi Rapace from the Rome Film Festival photo call and premiere of Babycall, Noomi's latest Swedish film. Some of you are sitting there going "WHO? Why should I care about this chick?" Well, Noomi was the original Swedish actress cast as Lisbeth Salander in the Swedish film adaptations of the Millennium Trilogy (The Girl with the Dragon Tattoo, etc). Noomi was a great Lisbeth, and she's fielding more and more offers from Hollywood, meaning that you'll be seeing more of an English-speaking Noomi in Hollywood films. You'll be seeing her this Christmas in Sherlock Holmes and The Game of Shadows – Noomi is playing some kind of mystic in danger. Here's the latest trailer:
Anyway, I'm really trying to make Noomi "happen" as someone we talk about regularly, because I love her and I think she's adorable and talented. But how do I feel about Noomi as a Fashion Girl? Well… I'm not sure red carpet gowns are her strength right now. The red gown (with an elastic waist?) that she wore for the Babycall red carpet was… meh. It's not bad, but it's not a show-stopper either, and she could have done better. That being said, I like the way she styled the gown. I love her hair and her simple makeup, the gold accent and those red nails and lips. She looks good while not being especially fashion-awesome.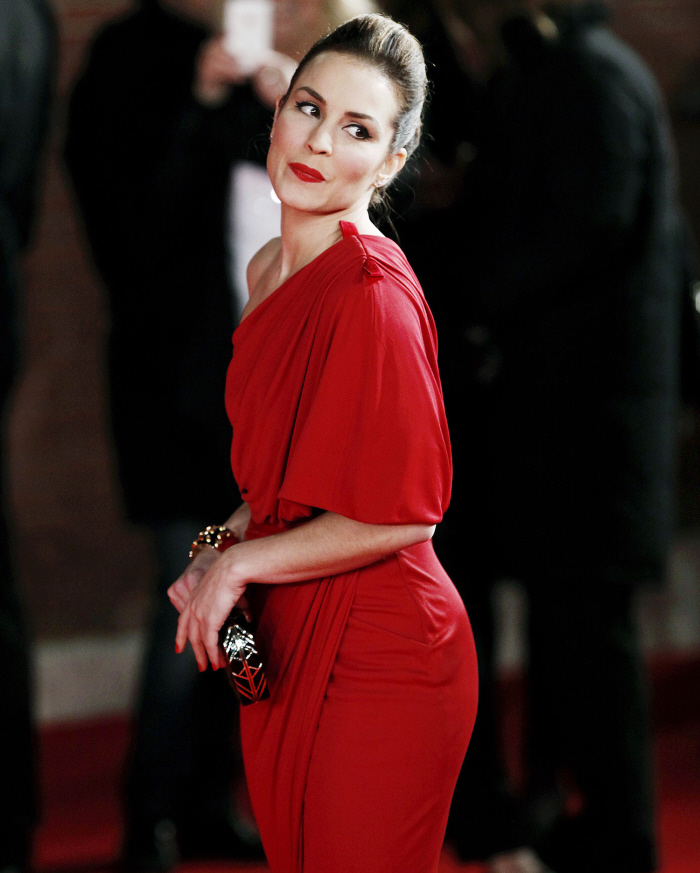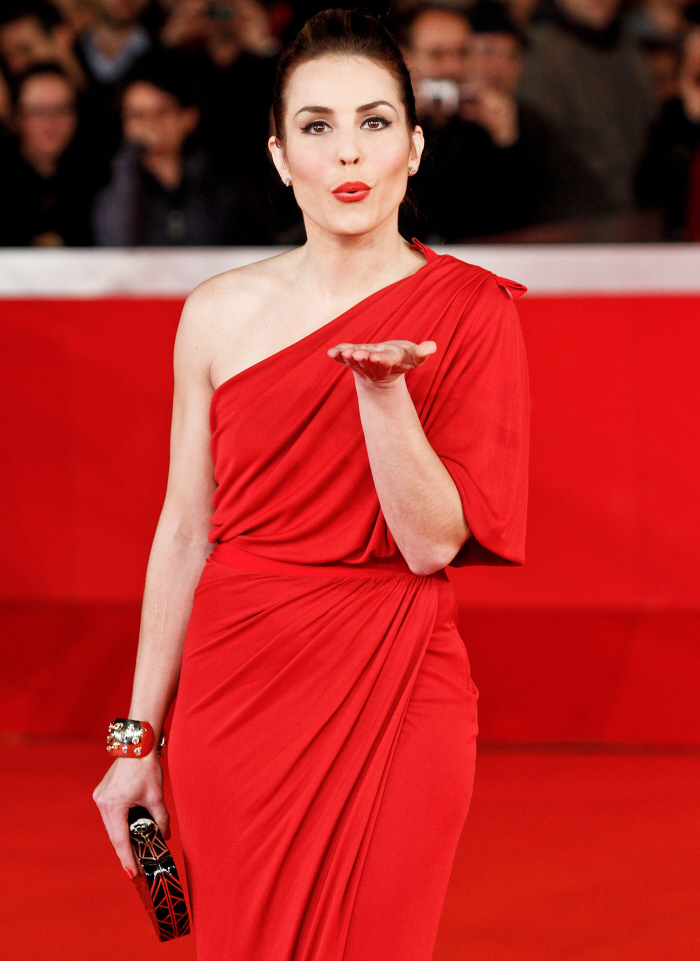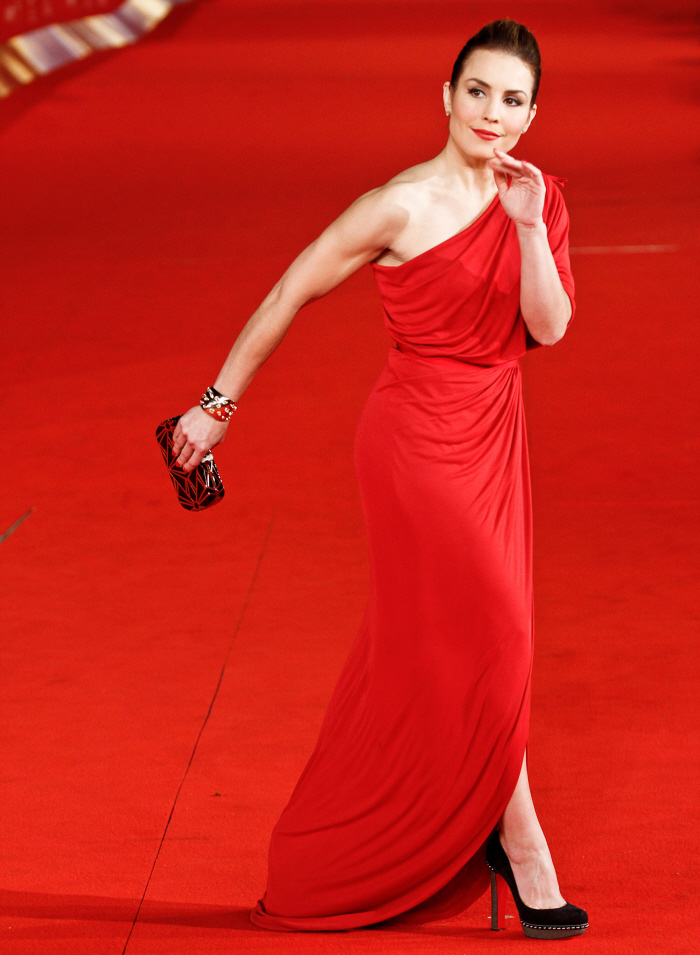 I did love her photo call outfit, though. Right now, her strength is separates, businesswear and sportswear.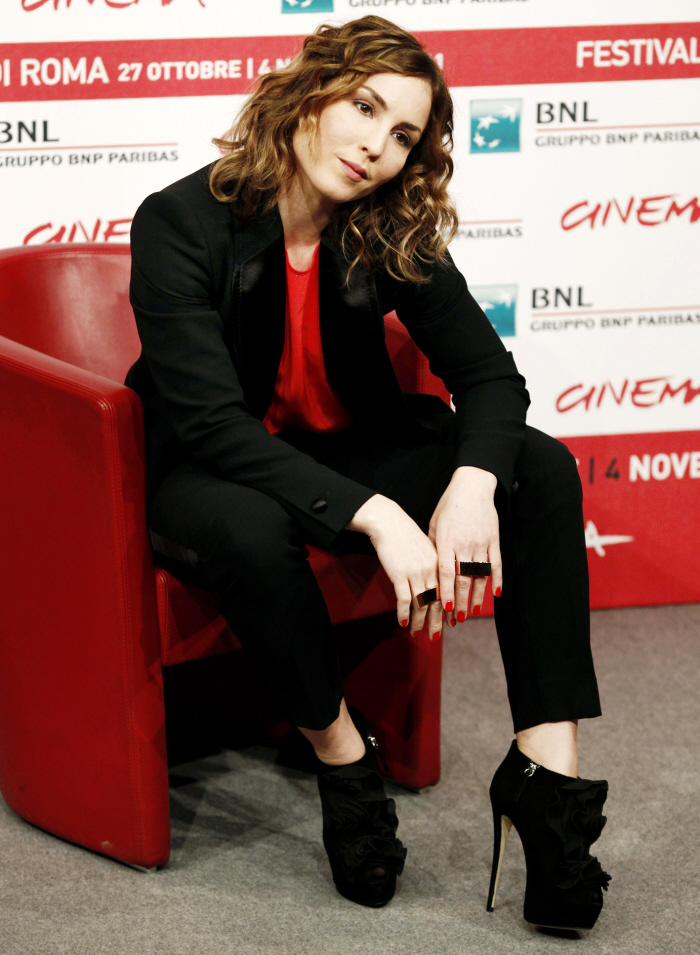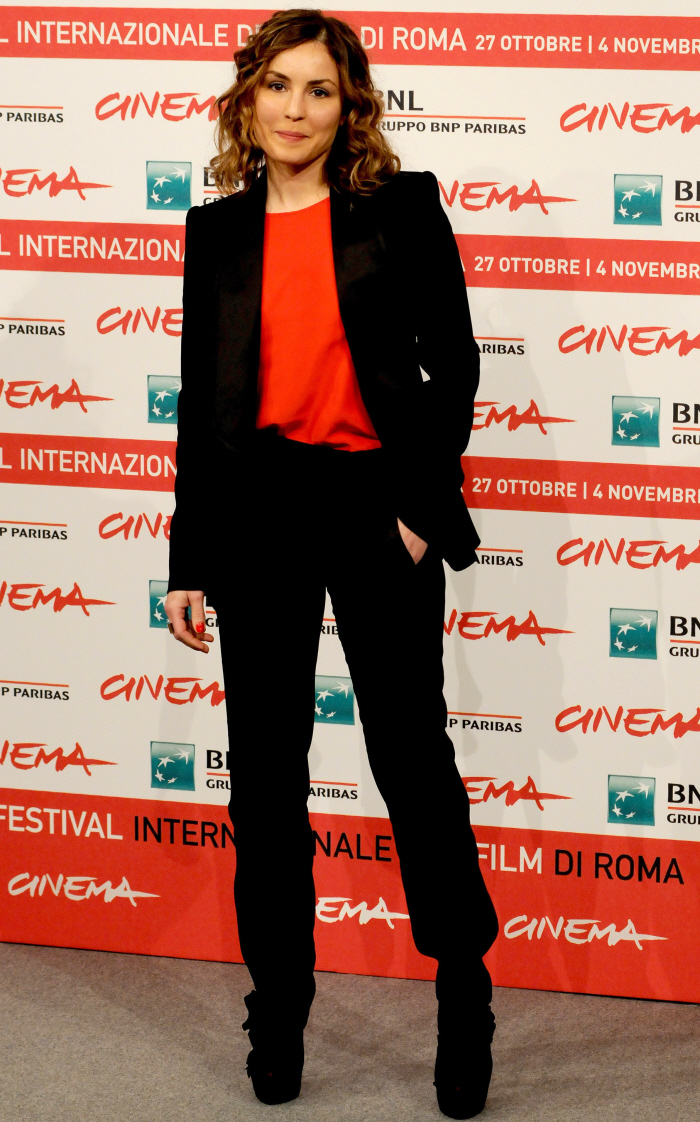 Photos courtesy of WENN.