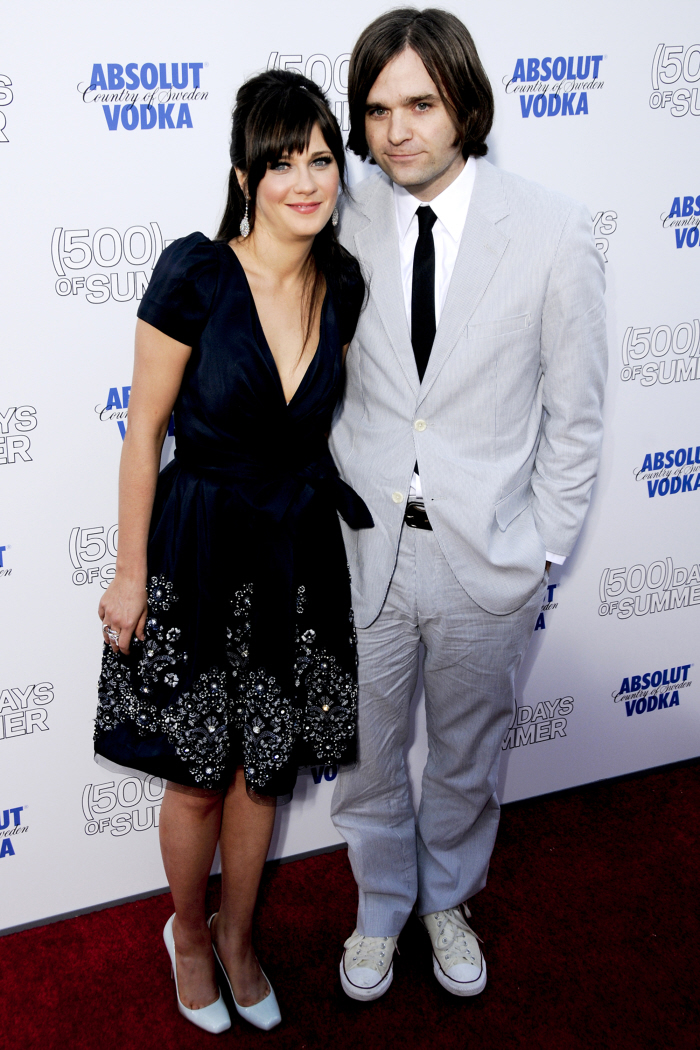 I'm so glad that I wrote about Zooey Deschanel last week, and that the post got so many comments. Zooey evokes strong reactions for and against. Some people think her hipster shtick is just an act, and that she's a chick trying too hard to be different and precious. Other people think she's genuine, and that she's sort of cool. Well, fans and foes alike, did you know that she's married? I didn't, honestly. It's not even something where I can say, "Oh, I sort of remember that, vaguely." I have no recollection of Zooey ever being married to Death Cab For Cutie's Ben Gibbard. But she was, and now it's over.
Hipster heartbreak. Just two years after tying the knot, Zooey Deschanel and Ben Gibbard have separated, Deschanel's rep confirms to Us Weekly.

"It was mutual and amicable," a source adds. "There was no third party involved."

The New Girl actress, 31, and Death Cab for Cutie frontman, 35, got married near Seattle, Wash. in late September 2009.

In Deschanel's September cover story in New York magazine, Gibbard gushed about meeting and pursuing the star, who also fronts the band She and Him. "I'd seen her movies and obviously I thought she was very beautiful," Gibbard explained.

When their mutual music manager finally introduced them three years ago, "I was just awestruck that she was even talking to me."

Deschanel told iVillage that it was "definitely hard" being apart from her indie rocker guy when he was away on tour. "He's really good at calling. He's probably better than I am. He's a very conscientious person."

What surprised her most about marriage life? "You can't expect to make no effort. You still have to make the effort and be kind and understanding. It sort of just solidifies your commitment."
[From Us Weekly]
Now I kind of wonder if Zooey and Ben have been "over" for a while. She's been doing a lot of red carpets and promotional work for The New Girl and a handful of film projects, and Ben was rarely at her side. Maybe he just did his own thing and they're like the Gwyneth Paltrow and Chris Martin of the hipster set, or maybe they were over really quickly, and she's just announcing it now because…??? I don't know. I said before that Zooey is the kind of girl I would be annoyed with in real life, but I still come away feeling some sympathy for Zooey. Poor girl.
*Patiently awaiting blind items about this split*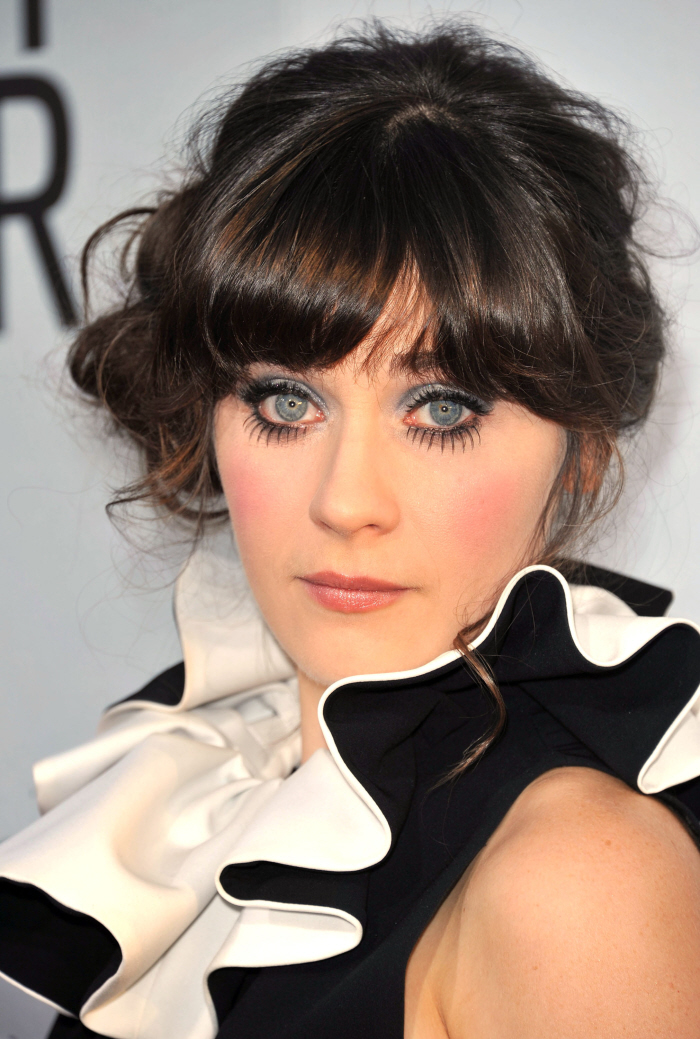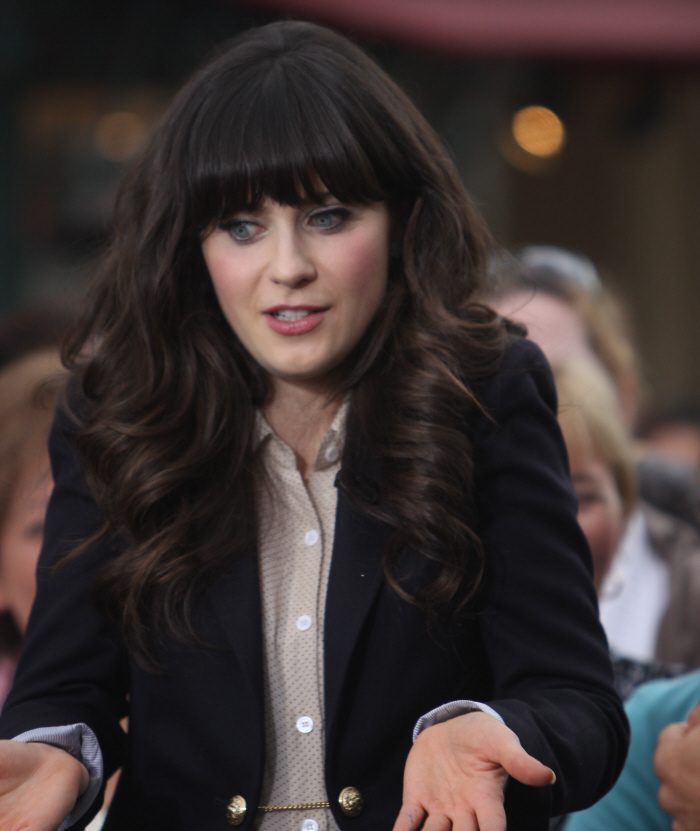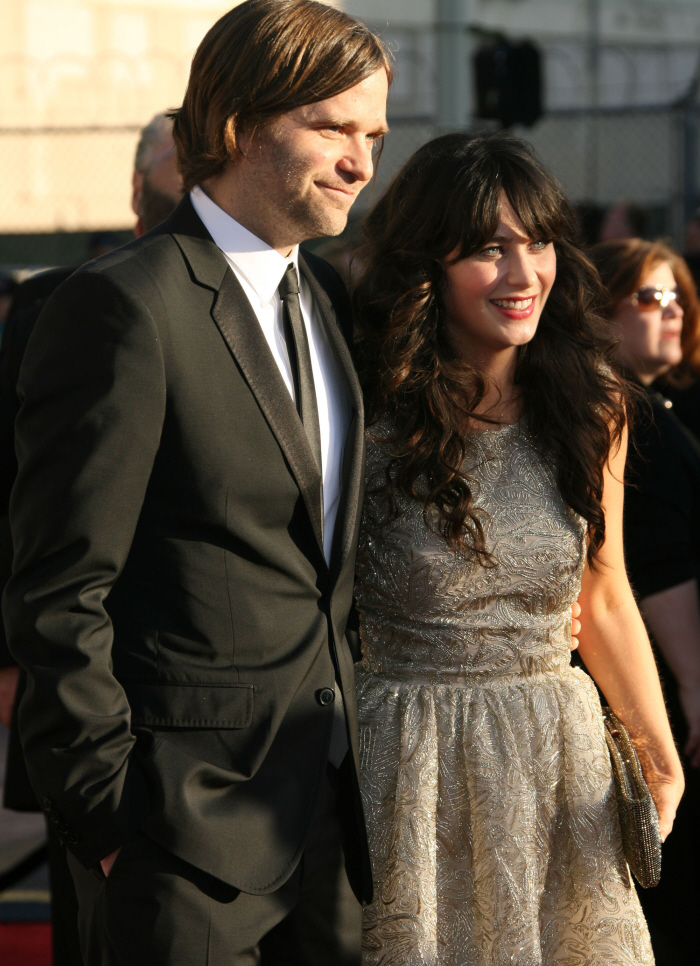 Photos courtesy of WENN.