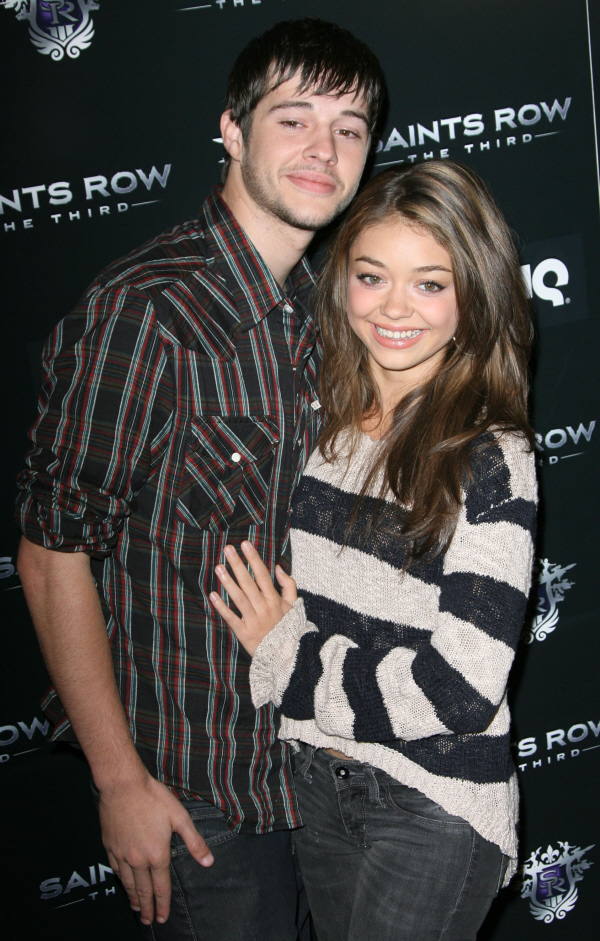 As you know, I really like Sarah Hyland, the 20-year-old Mila Kunis-look-alike on Modern Family. She convincingly plays a 16-year-old on that show, and she could honestly pass for even younger, she's so small and young-looking. In interviews, Hyland comes across as funny and sweet – with a slightly bitchy edge, but she's cool about it. I never hear anything about her parents, but I just looked through her IMDB, and apparently she was a child actor who moved to LA when she turned 18, and I'm assuming her folks still live in NYC, where Hyland grew up. I imagine it could be scary for such a young woman, alone in LA. But she got herself a boyfriend, and apparently they're already shacking up and they might even be preparing for a wedding. SHE'S 20!!! And she looks 14. Gawd.
Sarah Hyland, 20, plays wisecracking 16-year-old Haley Dunphy on Modern Family, and now she's shacking up with her boyfriend, Disney actor Matt Prokop, and planning a wedding, insiders tell The Enquirer.

"Sarah and Matt moved in together about a year ago, and she says they're actually like an old married couple already," one source revealed. "They're homebodies who host barbecues and dinner parties for friends of all ages rather than hitting clubs like a lot of young stars."

After spending the past year under the same roof, Sarah and Matt have found they are so compatible that they're discussing tying the knot sometime in 2012.

"Sarah may be young, but she's mature beyond her years," the source noted. "It's ironic that she plays a character on TV so unlike her real-life self."

The two lovebirds met during auditions for 2008's High School Musical 3 (Matt got the part) and moved in together in August 2010 – when they were both just 19! And the super-cute couple has no problem mixing business with pleasure. They star together in the Disney Channel original movie, Geek Charming, which airs Nov. 11. Meantime, Sarah gushes about their romatic living arrangements: "I like it, I like it, I like it!"
[From The Enquirer, print edition]
Methinks the reason they don't go clubbing is because they aren't even 21 yet! Look, I really don't mind the whole "shacking up" thing. I think it's cute, and it's good practice, and it speaks volumes about Hyland that she prioritizes her boyfriend and she's in a committed relationship. That's all cute and hey, if she was in college, she would be doing the same kind of stuff. But marriage? Why do kids today feel the need to put a ring on it so young? Just wait a hot minute. You don't have to be "grown up" so fast.
OMG, how cute is it that they always do the "heads touching" pose on the red carpet? I bet she makes him practice that, right? She's adorable.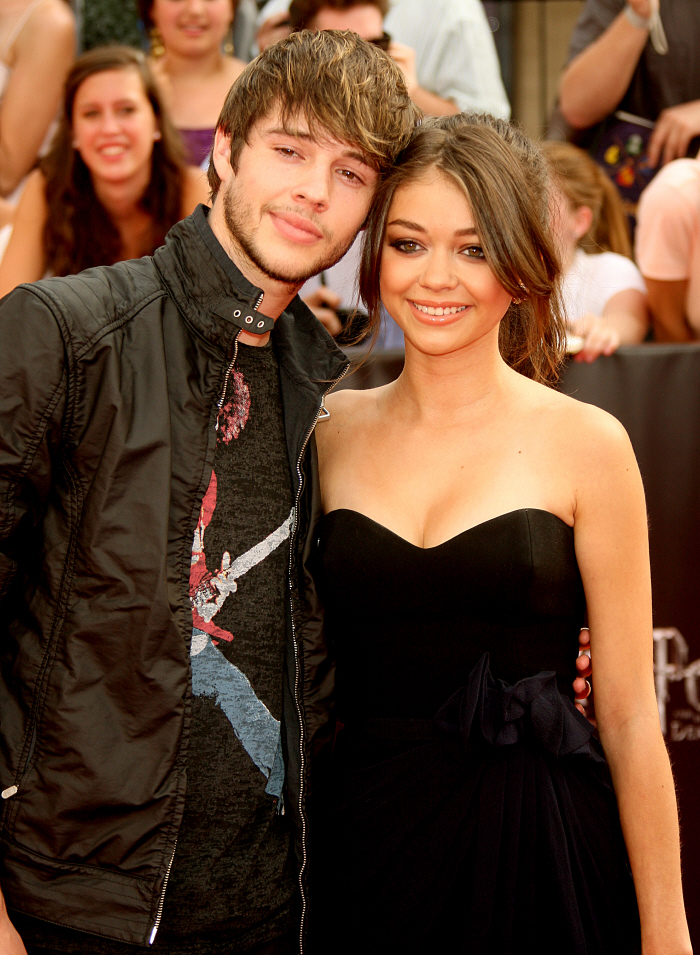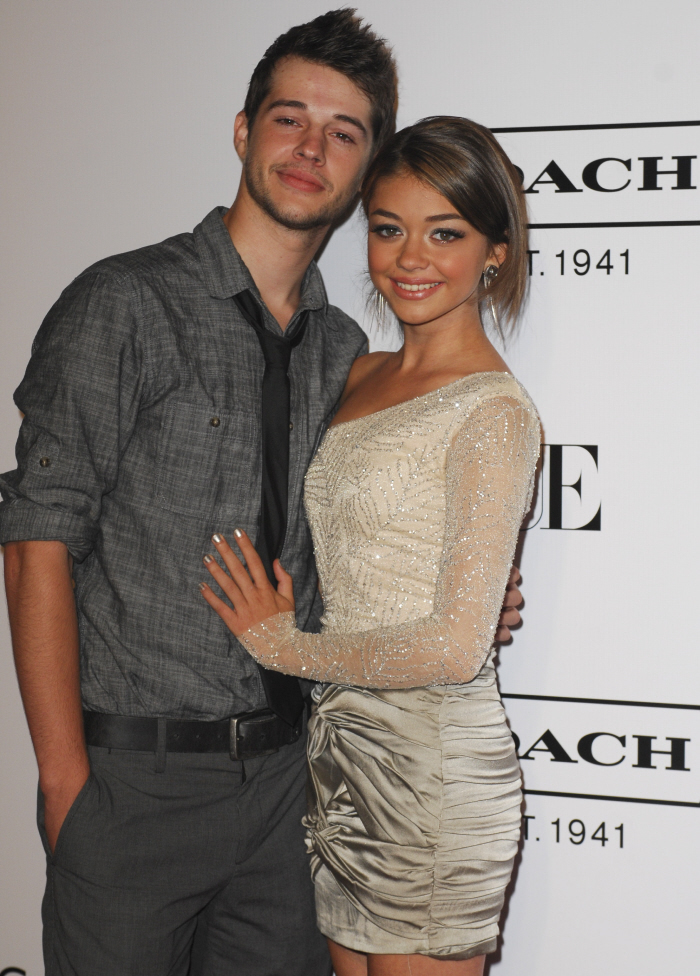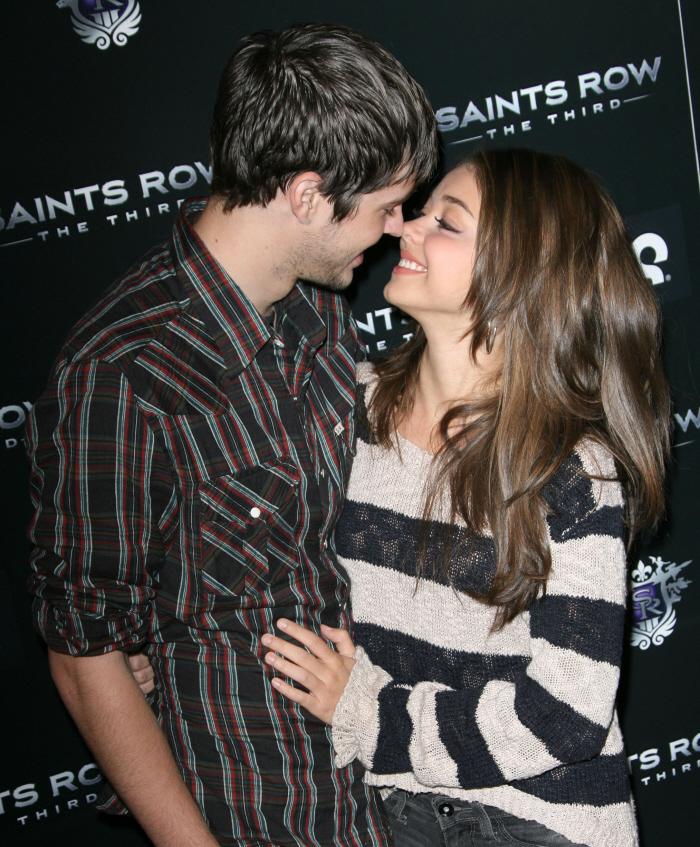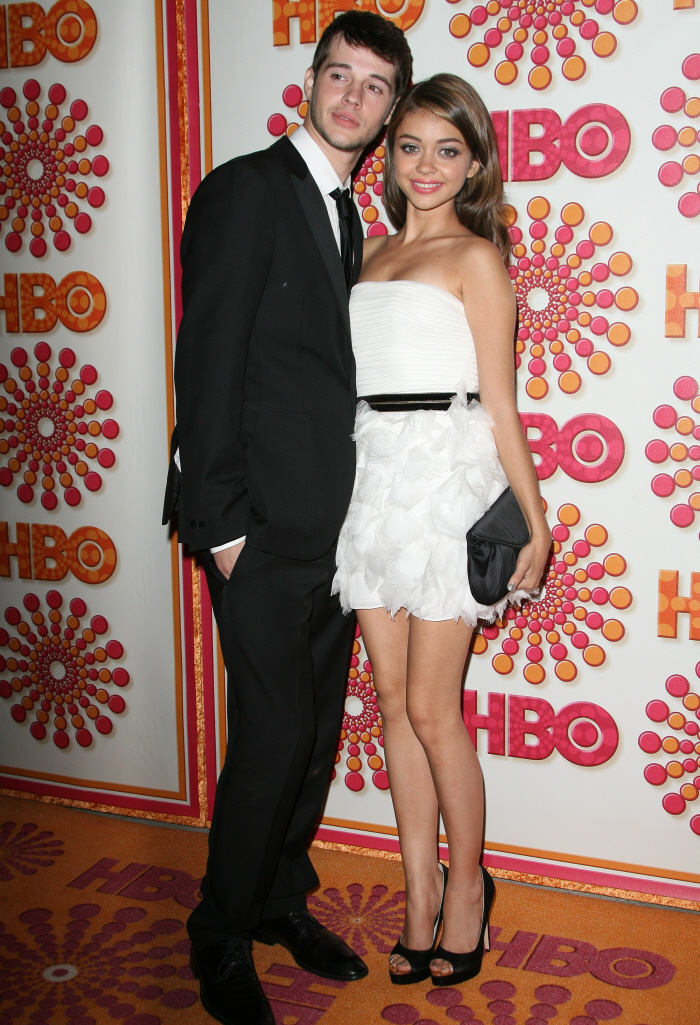 Photos courtesy of WENN.