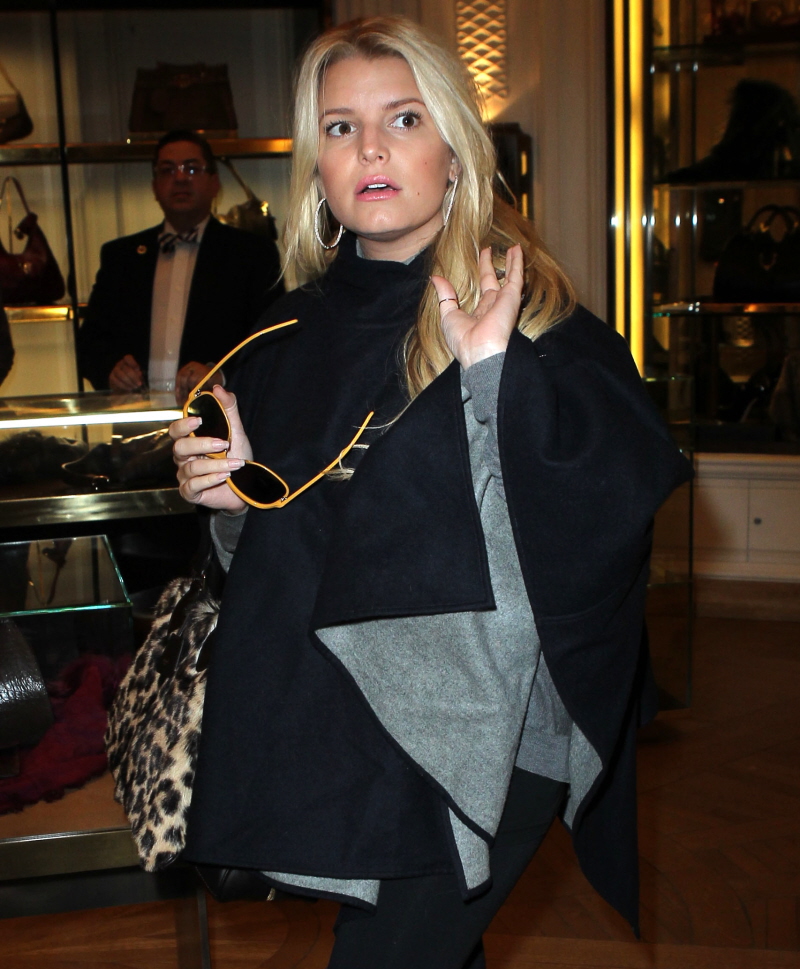 Jessica Simpson appeared on Access Hollywood last night to talk about her pregnancy. I suppose she had another "real" purpose to appear on the show, but at the end of the day, she just talked about being pregnant and it was cute because she hasn't said much thus far, so it was good to get some confirmations on things. Here's the video and some highlights from not only the Access Hollywood interview, but a few other interviews too.
How she feels: "I feel great, I honestly do. Pregnancy is a friend of mine, so everything has been running smoothly. So far, so good – no morning sickness. I feel great. I'm tired, but you know, I'm making a baby here!"

Changes in her body: "[I've had] swelling in the belly and boob area."

She did the pregnancy test without telling Eric: "I did the pregnancy test. I was feeling a little off. [I first told] Eric, of course. He was in the house. He didn't know that I was taking a pregnancy test, so I kind of shocked him. I came in shaking like, 'Oh my gosh! Oh my gosh! This is happening!' We both cried. We were in shock and kind of just sat there and stared at each other."

Due date and wedding plans: "I am having a spring baby. We were going to throw something together [for the wedding], but I'd rather put more time in it and be able to really enjoy the day. When you're pregnant, your hormones go crazy. I don't want to be super stressed out and end up being a bridezilla! So, I'll wait until after. We didn't even have a (wedding) date nailed down. I'm going to wait until everything is over so I don't end up being a hormonal bridezilla."

No more reality show plans: "Letting everybody in on every detail of your life, that's a hard thing to do. I feel like, for me, those days are over, but I can always be who I am on camera… I'll always be myself."

Cravings: She says she no longer likes pizza because it now "tastes sour" – has become obsessed with a particular fruit. "I crave cantaloupe like a crazy person," Simpson told PEOPLE on Tuesday while promoting a skincare line. "But I put salt all over it, so I don't know if it's that healthy. I crave anything salty and sweet. That mixture to me is so good. I can eat a whole cantaloupe in one morning."

On not announcing her pregnancy right away: "The stomach spoke for itself."
[From The Mail, People & ONTD]
She sounds good, doesn't she? She's not oversharing (for her), she seems content and grounded and she's not all "MY BABY!!!!!! LOOK AT MY BELLY!!!!" Could it be that Farty has done a lot of growing up? Could it be that Farty is now a mature woman who is ready to be a mom? I say that now, but I'm sure that there will be some uncomfortable, TMI-laden interviews between now and her Spring birth.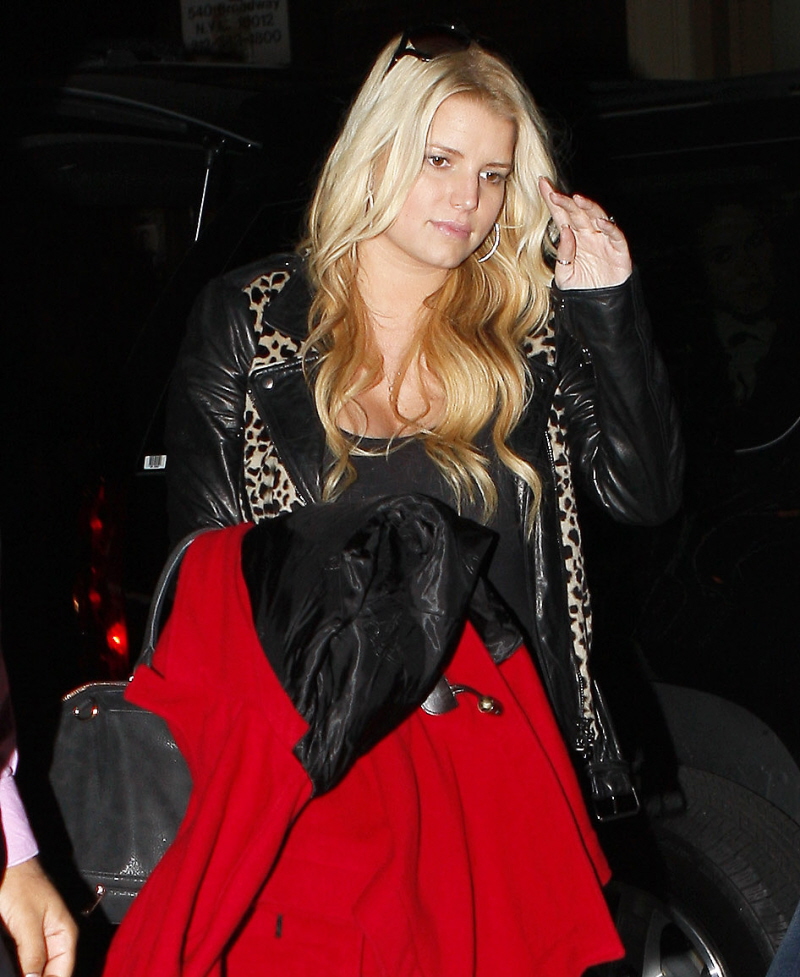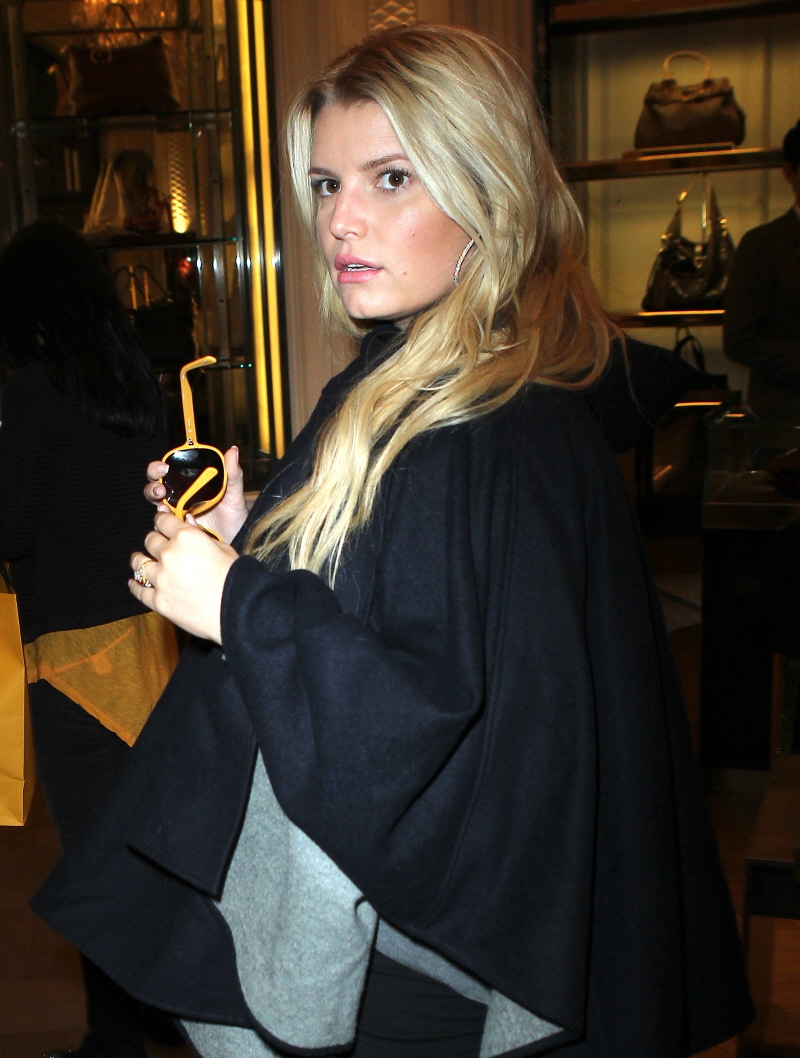 Photos courtesy of Fame.