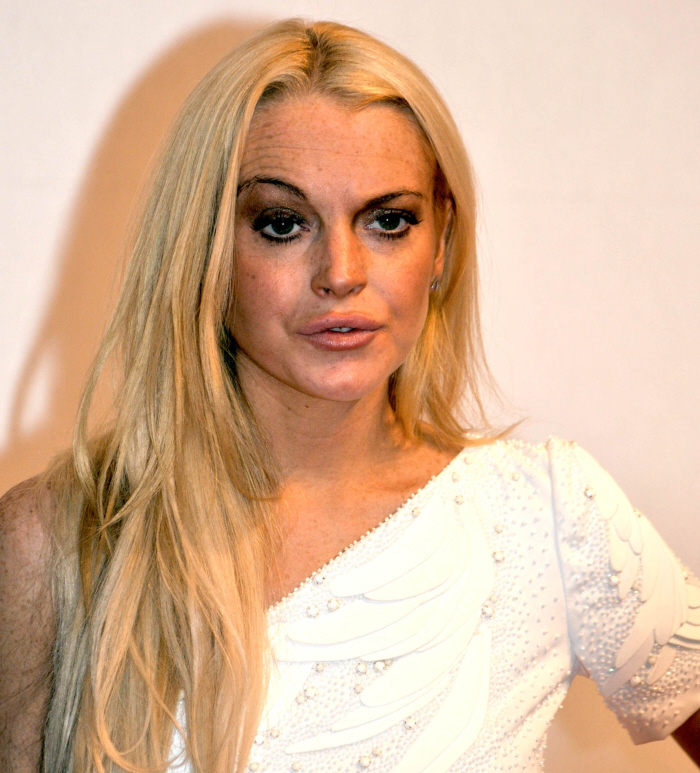 This time last week, we were hearing about Linnocent and how she crashed her way into the post-premiere party for J. Edgar. According to Page Six's report, Linnocent name-dropped everyone she ever thought of smoking crack with to get in the door, and once inside the party, she began acting "aggressive and random" and tried to get an audience with either Clint Eastwood or Leonardo DiCaprio. This week, The Enquirer has even more details about Linnocent's party-crashing, and some new information on just how delusional The Cracken really is: she still believes she's going to win an Oscar someday. Dumb Cracken.
An insider tells The Enquirer that Lindsay Lohan still believes she's destined to win an Oscar: "Lindsay is clearly living on a different planet. Her life is in tatters and no one in Hollywood will even take her calls. But she still sees herself as a player, and she's telling friends that her career is going better than ever. She's even talking about finding a role that will make her dream of winning an Oscar come true!"

In a bid to pursue that dream, LL crashed the Nov. party for J. Edgar. "Lindsay tried to march up to Leo DiCaprio and Clint Eastwood to discuss collaborating with them on a future project," the insider divulged. "Their team held Lindsay at bay, but everyone at the party was horrified at her behavior. At this point, the best gig she can get is a nude pictorial for Playboy – and she almost blew that!"

Hugh Hefner ordered Lindsay to do a reshoot for the pictorial after seeing her first photo shoot. "It's a bad sign for your career when you can't even do a nude layout right," sniped the insider.

"But even with her numerous legal problems, her dwindling finances and her family issues, Lindsay is still telling friends that her best career days are ahead of her," said the insider. "She just isn't living in reality."
[From The Enquirer, print edition]
Is it sad or funny? I choose to think it's funny, just because I can't find any sympathy or pity for Linnocent at this point – I save my sympathy for her past and future victims, and for Ali Lohan. The Cracken is a dumbass, she's violent, she's aggressive and she's willfully delusional. Sure, her parents had something to do with it – but she's an adult now, and has been for years. We're past the point where she's just a mixed up young woman who just needs to get on the right track. This is who she is – an arrogant crackhead who forces her way into parties and tries to cozy up to Clint Eastwood, for God's sake.
Oh, and Linnocent's lawsuit against Pitbull took a turn for the worse this week – Pitbull's lawyers filed paperwork slamming Linnocent as a resident of California, which I guess means that her lawsuit – filed in New York – has no standing and needs to go federal. Linnocent messing with the feds? Ruh-roh!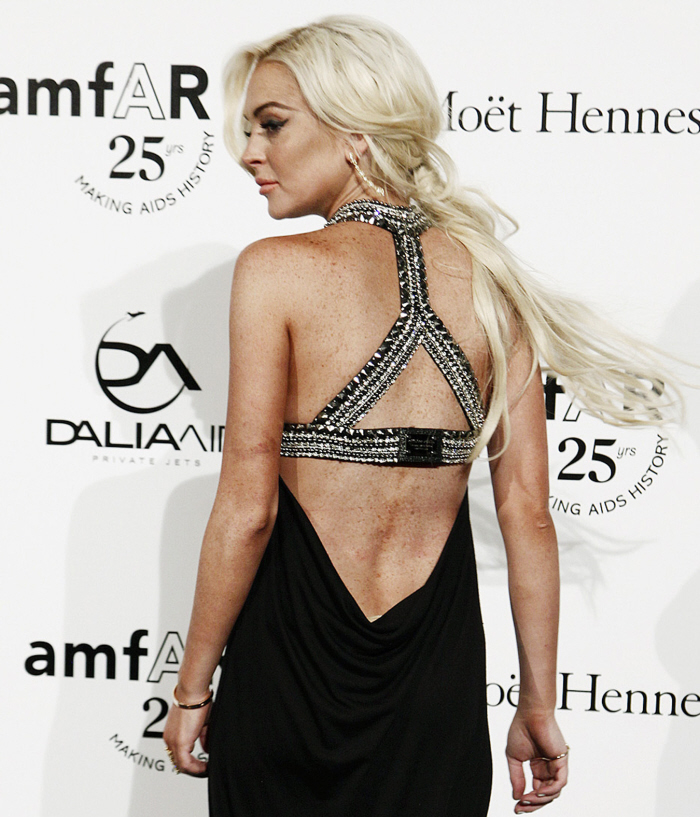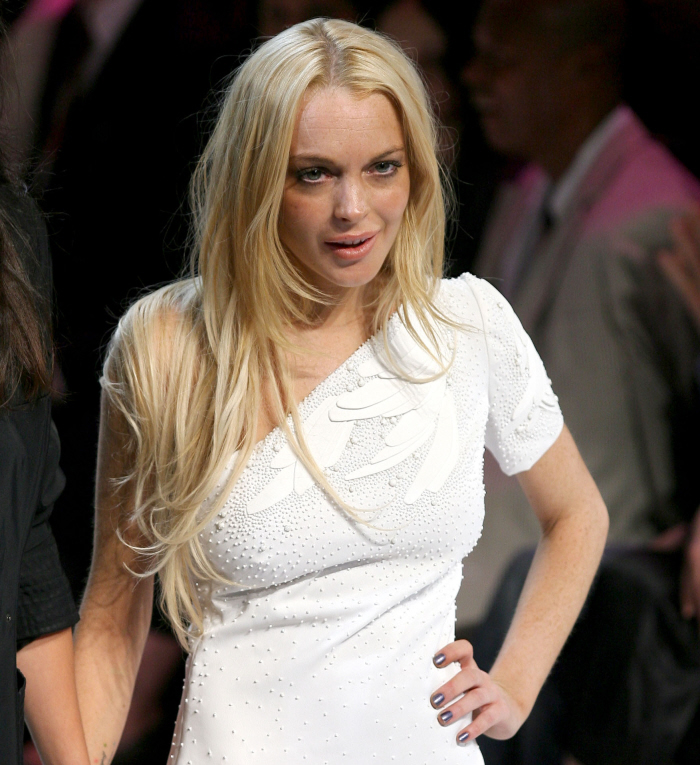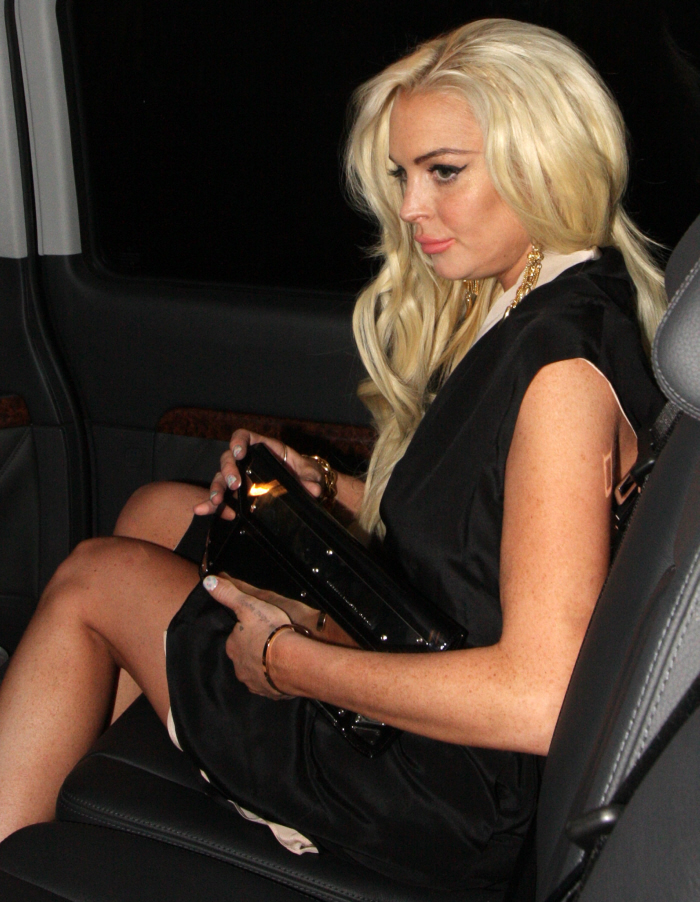 Photos courtesy of WENN.