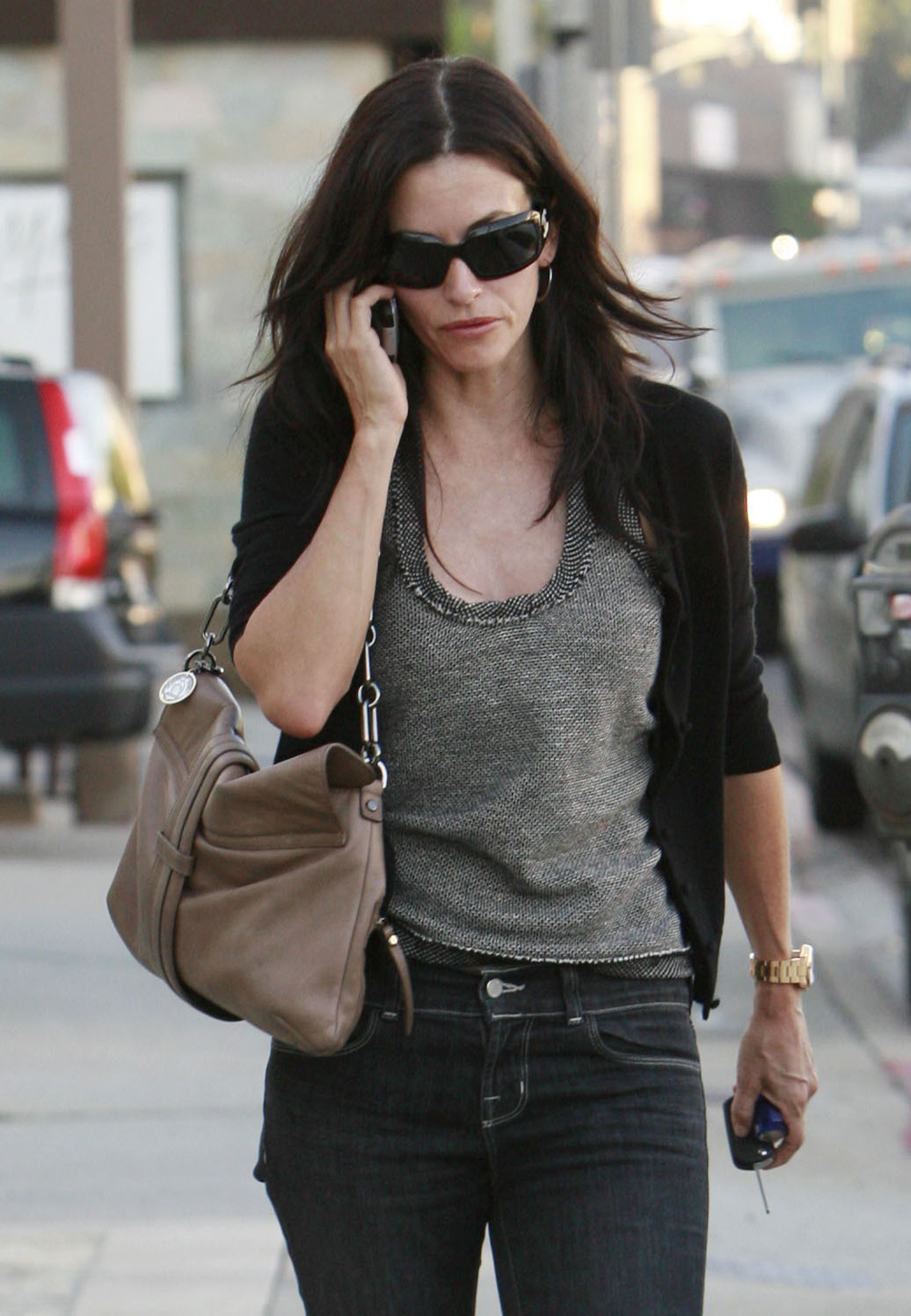 Courteney Cox doesn't seem to have learned her lesson from Dirt. The poorly received show didn't do well with either critics or audiences, but that hasn't stopped Cox from creating a new show. Luckily this one sounds much better. She's teaming with former Friends writer (and Spin City/Scrubs creator) Bill Lawrence to produce and star in a show called Cougar Town about a newly-single 40-year-old woman. Because we haven't heard enough about cougars lately.
Welcome to "Cougar Town." ABC has greenlighted a single-camera comedy pilot from "Scrubs" creator Bill Lawrence to star "Friends" alumna Courteney Cox. Produced by ABC Studios and penned by Lawrence and "Scrubs" writer Kevin Biegel, "Cougar Town" centers on an attractive, newly single 40-year-old mom (Cox) with a 17-year-old son.

"Forty-year-old women on TV are so beautiful and perfect and wrinkle-free," said Lawrence, who first worked with Cox when he was a writer on "Friends." "People don't do the reality of it, and there is a real comedy area about a woman who is talking about Botox, about having sex with the lights on and how her body is changing."

Lawrence and Biegel had the idea for the show for a while, and Lawrence felt that Cox, whom he describes as "comedically fearless," would be perfect for the lead. After the actress guest-starred on the opening three episodes of the upcoming season of "Scrubs," he approached her. Cox said she has been "a huge fan of Bill Lawrence and his comedic sensibilities" since "Friends" and that "after having such a great time with him on 'Scrubs,' it felt like the perfect fit."
[From The Hollywood Reporter]
Cox and Lawrence are going to co-executive produce Cougar Town. Even though I think they're a little late in jumping on the cougar bandwagon, the show sounds like it could have potential. I tried watching Dirt a few times and just couldn't get into it. It felt dull and monotonous. I think Cox does best in a more traditional/sitcom type of situation. This sounds like a potentially funny show that could be a hit if it's well written and has good casting. Clearly Cox knows how to carry a show; she just needs the right vehicle. And this sounds like a much better (with less disaster potential) show than her last one.
Here's Courteney Cox out and about in West Hollywood on Monday. Images thanks to WENN and Fame.