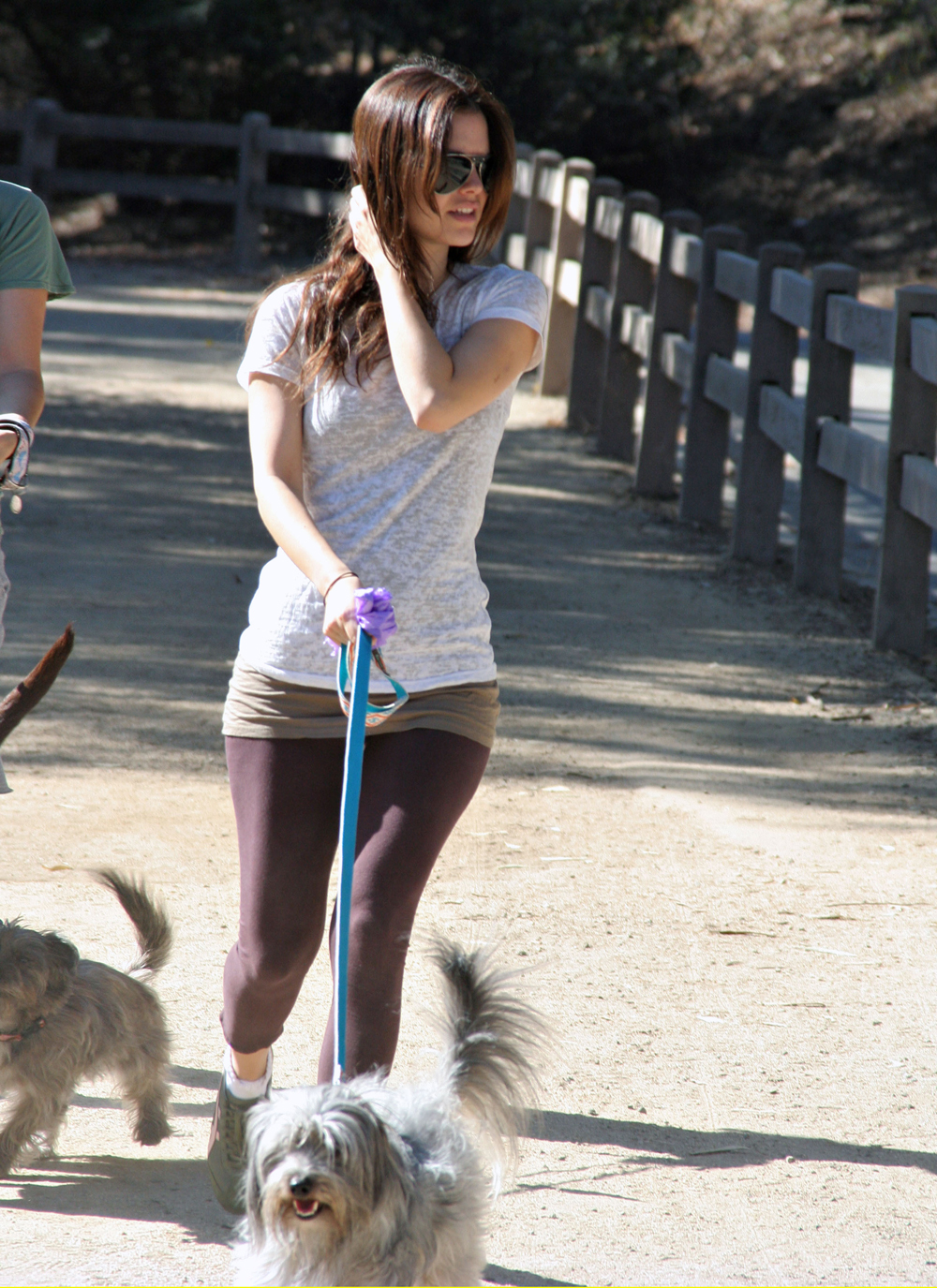 Rachel Bilson is pretty much the reason they came up with the phrase "cute as a bug's ear." She's way too adorable for her own good, but comes off as so down-to-earth that you can't hate her for it. Yesterday Rachel took her dog Thurman Merman for a walk in Griffith Park in Los Angeles. Someone noted that the cutest thing about Rachel is her dog. I'd agree, but only because the dog manages to be even cuter than she is. And has the best dog name I've heard in ages.
Getting her exercise in with a nature outing, Rachel Bilson took her faithful pup Thurmen Murmen for a walk at Griffith Park in Los Feliz on Wednesday afternoon (October 29).

And though the former "OC" starlet seemed to be holding up well, her pet pooch was so worn out that Rachel had to carry him back to the car.

In related news, Miss Bilson is awaiting the release of her new movie "New York, I Love You," along with "Waiting for Forever," an indie romance directed by James Keach.

According to IMDB, the movie is "about a young man Will Donner (Tom Sturridge) who's happily unemployed and heads to Hollywood to spend the rest of his life with a 25-year-old actress who also happens to be his childhood girlfriend Emma Twist (Bilson)."
[From the Gossip Girls]
Rachel's kept it pretty low key since The O.C. ended. She's still dating Hayden Christensen and is always photographed seeming happy and content. Images thanks to Fame.