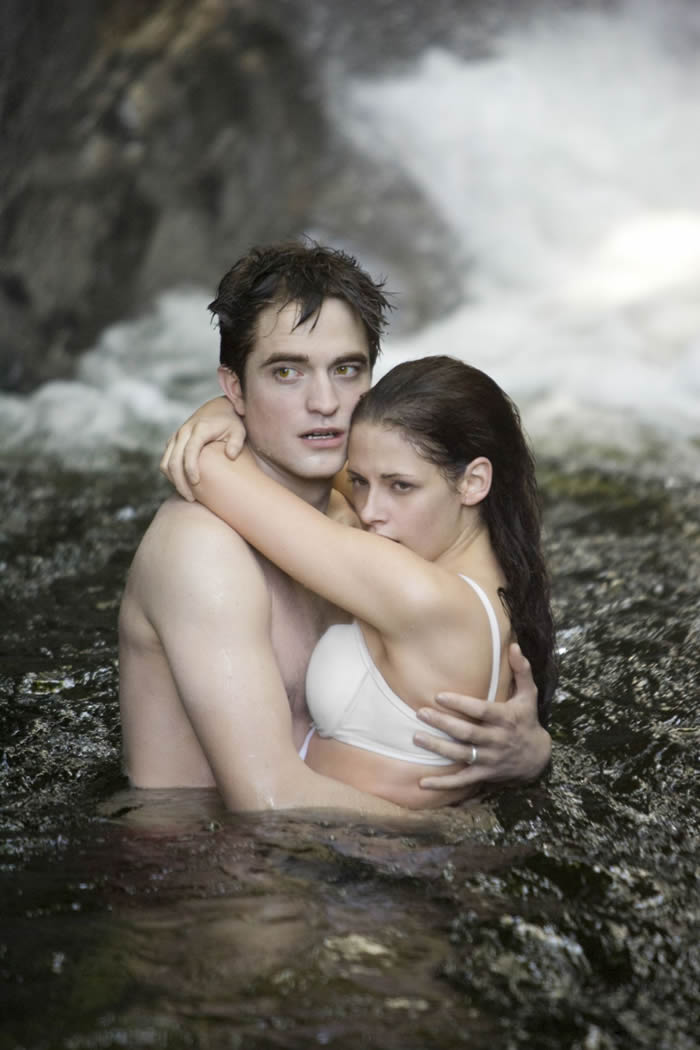 With some movies, reviews just don't matter. Such was the case for the latest Twilight Saga installment, Breaking Dawn Part I, which received a 29% certified "rotten" score from critics yet nonetheless went on to secure an estimated $139.5 million opening weekend. Even though this result isn't quite as remarkable as New Moon's $142.5 million opener, Summit Entertainment still has absolutely nothing to complain about: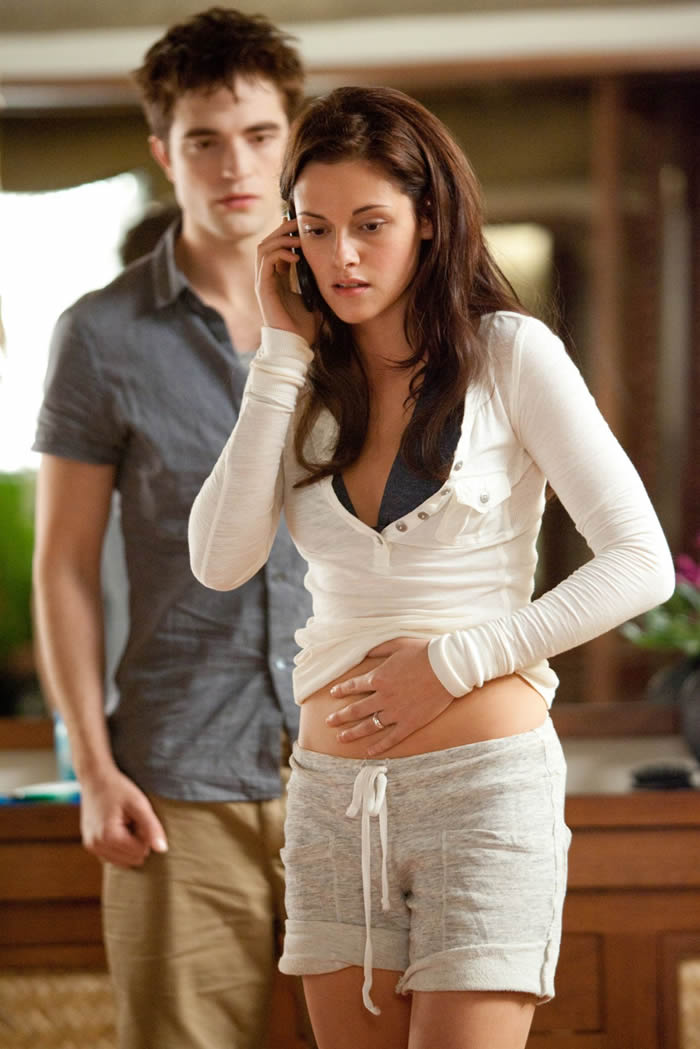 While it wasn't quite able to reach the series high $139.5 million opening indicated that the sexy teen vampires are as popular as ever. What does appear to have lost some of its appeal, however, is dancing penguins: Happy Feet Two struggled to even open to half as much as its popular 2006 predecessor. Overall box office was up around 20 percent to at least $218 million, and the weekend could wind up ranking as the fifth-highest on record.

Breaking Dawn's $139.5 million opening is second-best among Twilight movies behind 2009′s New Moon ($142.7 million). That's a small gap, though, and Breaking Dawn still managed to claim fifth place on the all-time opening weekend chart behind Harry Potter and the Deathly Hallows Part 2, The Dark Knight, Spider-Man 3 and New Moon. As is typical for the Twilight movies, its weekend was incredibly front-loaded with 51.6 percent of the gross coming from Friday showings (including its $30.25 midnight tally).

The audience was 80 percent female and 60 percent over 21 years old. That's more female-skewing than Eclipse (65 percent) but even with New Moon (80 percent). Also, the audience was younger for those movies (only 50 percent over 21 years old), though it's logical for the crowd to age along with the series. Breaking Dawn received a "B+" CinemaScore, which improved to an "A-" among females.

Happy Feet Two debuted to an estimated $22 million, or just over half as much as the $41.5 million that the first Happy Feet opened to on the same weekend in 2006.CinemaScore.
[From Box Office Mojo]
Score one for Summit's marketing team, which clearly embraced the balls-out absurdity of Stephenie Meyer's fourth book. From the very first movie still, which featured the tell-tale after effects of Edward Cullen's pillowbiting frenzy, the entire promotional scheme for this movie highlighted the main question that the Twihards were dying to know — how could anyone possibly translate all of the book's ridiculous happenings into a watchable, PG-13 movie? Of course, I'll issue a mild SPOILER ALERT while also suggesting that all interested parties review the film's theatrical trailer:
See? The trailer embraces the pure camp of the book (and series) by kicking things off with the long-suffering Jacob ripping off his shirt and wolfing out while his poor father heads out after him in the pouring rain. Jacob, of course, was in agony because Bella was marrying Edward, but all fans of the book realize that Jacob later imprints on a baby. Naturally, a lot of people (myself included) were very interested to see how director Bill Condon could possibly interpret that jacked-up moment on film as well as the notorious birth scene. This is not to mention the headboard-crushing moment when an 117-year-old vampire has sex for the very first time, which is also prominently featured within the trailer as well. Brilliant marketing, indeed. So yes, Breaking Dawn Part I achieved a very well-deserved victory this weekend at least from a promotional standpoint.
Also, I kind of love this unintentionally hilarious still of Kellan Lutz carrying the trunk of a redwood tree in manner of Arnold Schwarzenegger in Commando. You just know that the Lutz is carrying a big hunk of plastic: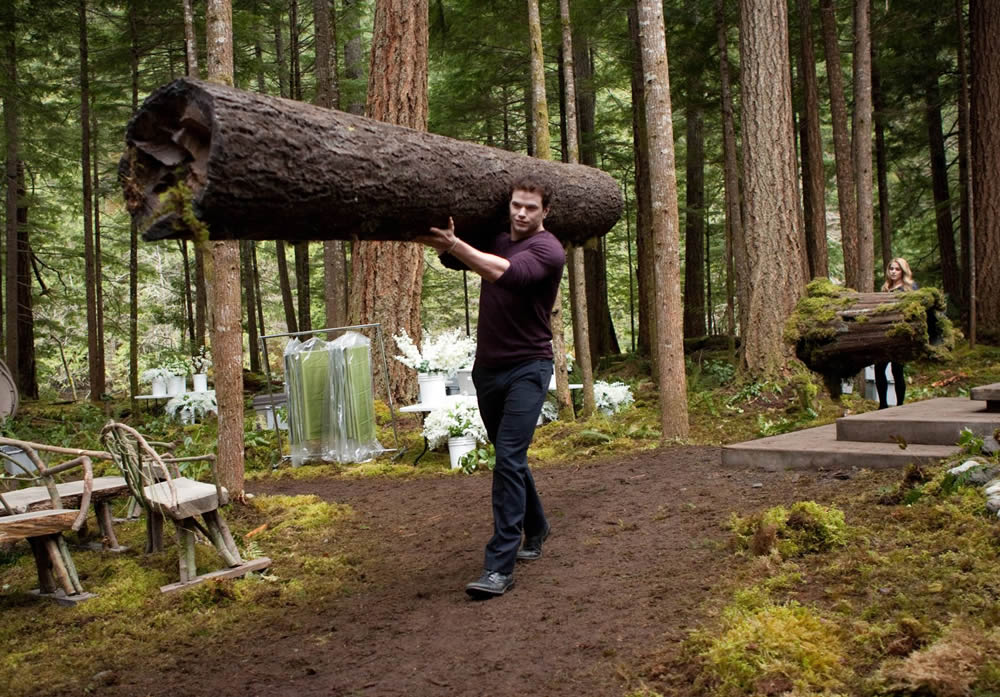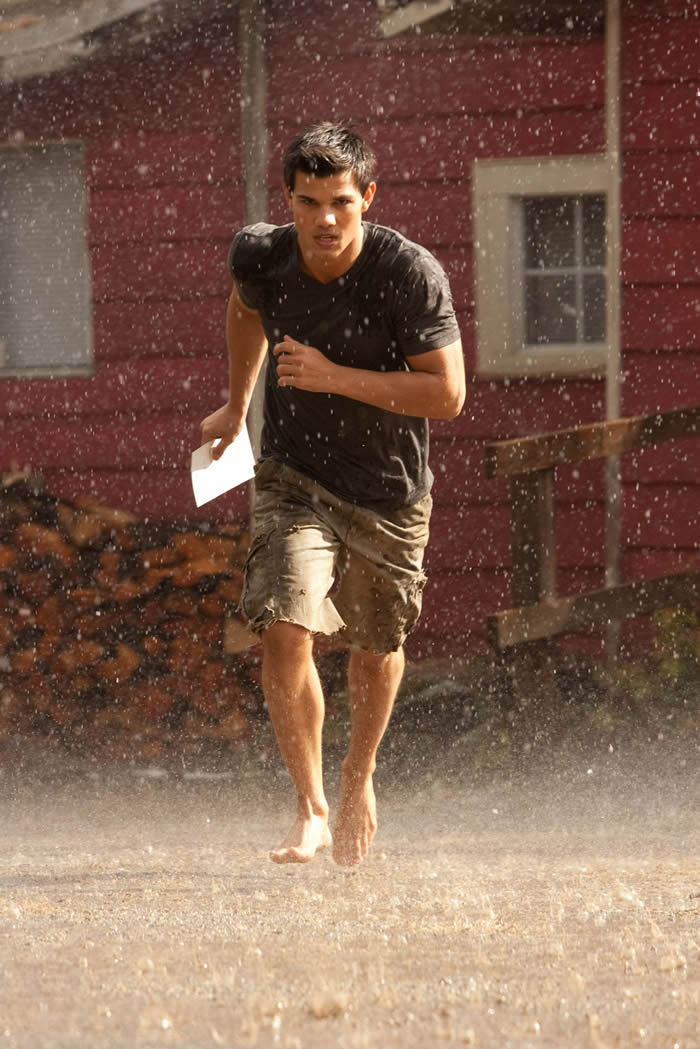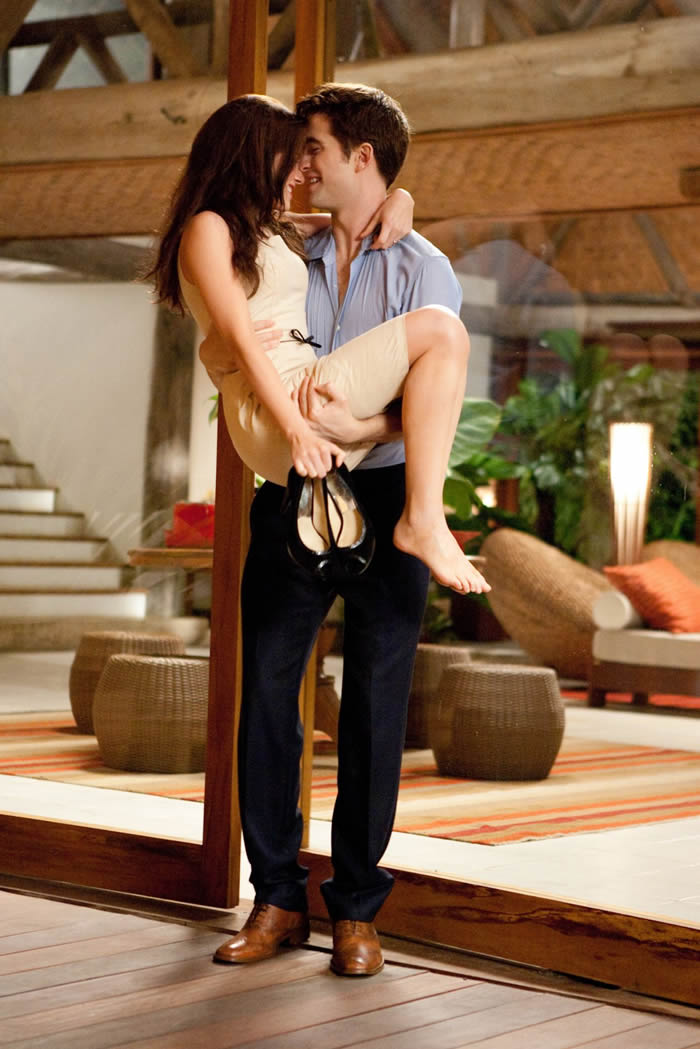 Photos courtesy of AllMoviePhoto