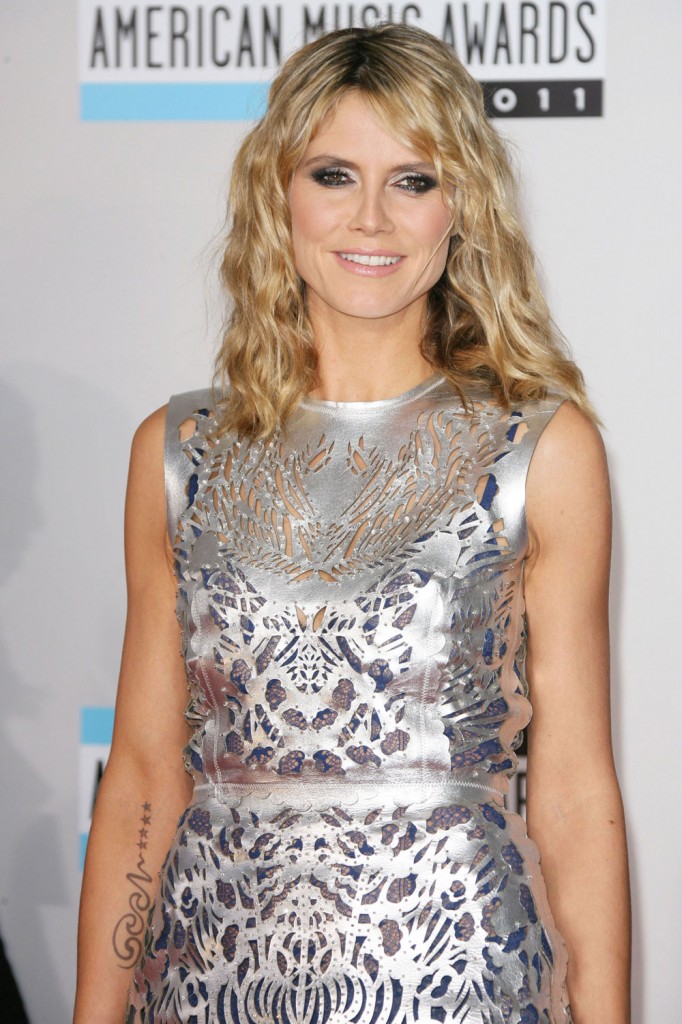 Here's my favorite German celebrity, Heidi Klum, 38, in a silver cutout Giles Deacon dress paired with Nicholas Kirkwood python slingbacks. Just glancing at the thumbnails, I thought we were seeing Heidi's bra through her dress. What we're seeing is a blue lace bodysuit that's not a feature of the dress. It's bizarre, and while the dress is striking with that delicate pattern on silver, there's too much going on with the lace underneath paired with those busy cutouts. The dress would look cleaner with a solid color under it to highlight the design.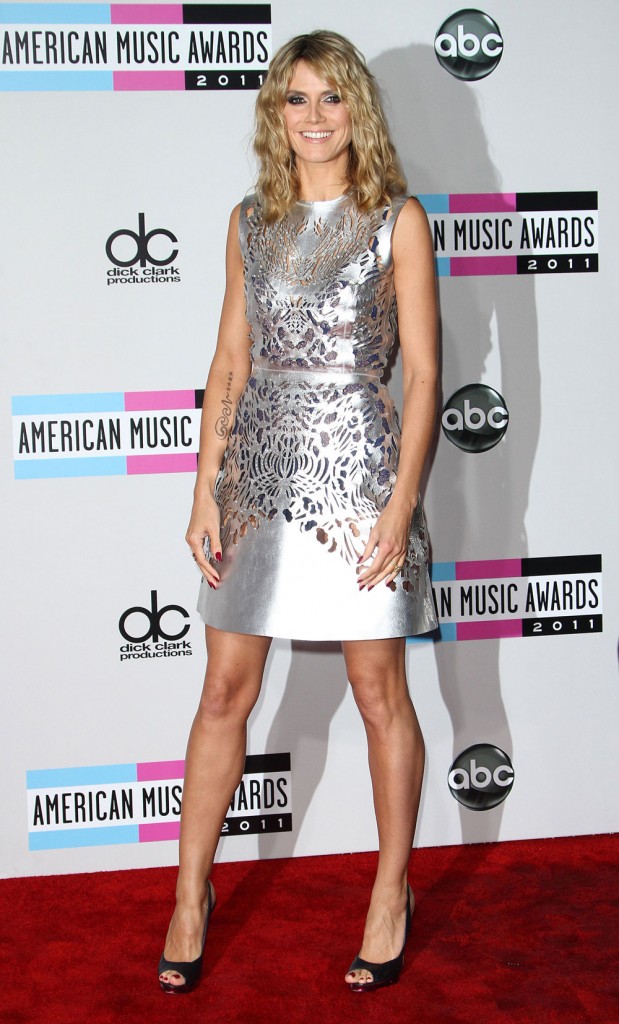 I like the dress in theory and find it kind of amazing, but with those shoes and Heidi's messy hair and grungy makeup it just doesn't work. All she had to do was go easy on the eyeliner underneath her eyes and wear a simple black slip. She pushed the envelope though, and this time it just didn't work.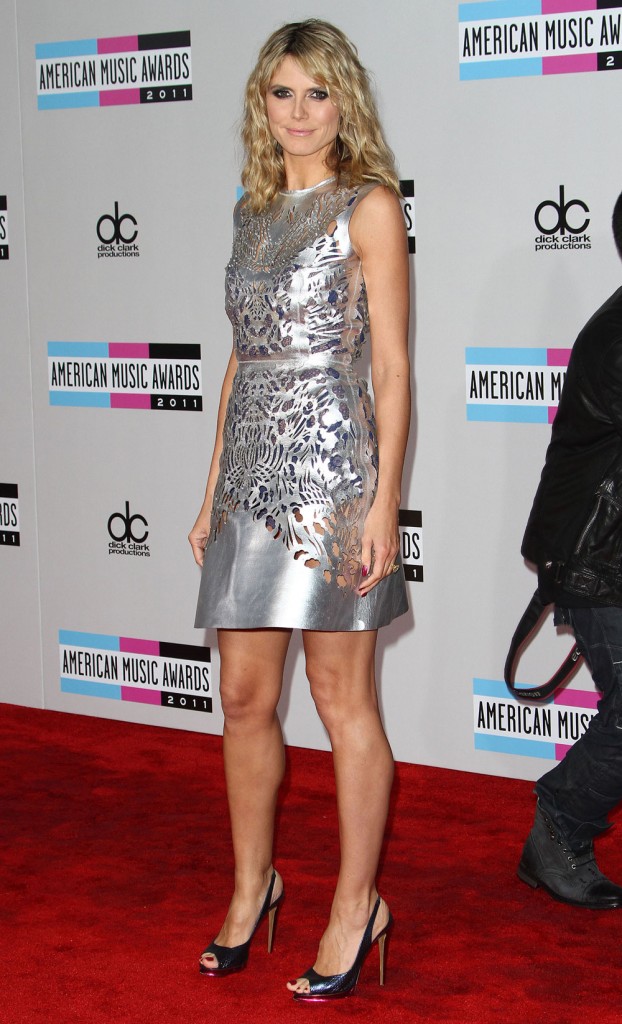 In contrast, Jennifer Morrison really rocked that billowy Temperley London dress with gold Fendi peep toe heels. I might not like this dress with different styling, but her hair, makeup and those shoes are perfect. Red Carpet Fashion Awards, where we get a lot of our fashion IDs, points out that the runway version of this dress has cut out shoulders. (Have you been watching "Once Upon a Time" on ABC with Morrison and Ginnifer Goodwin? It's cheesy but I really love it.)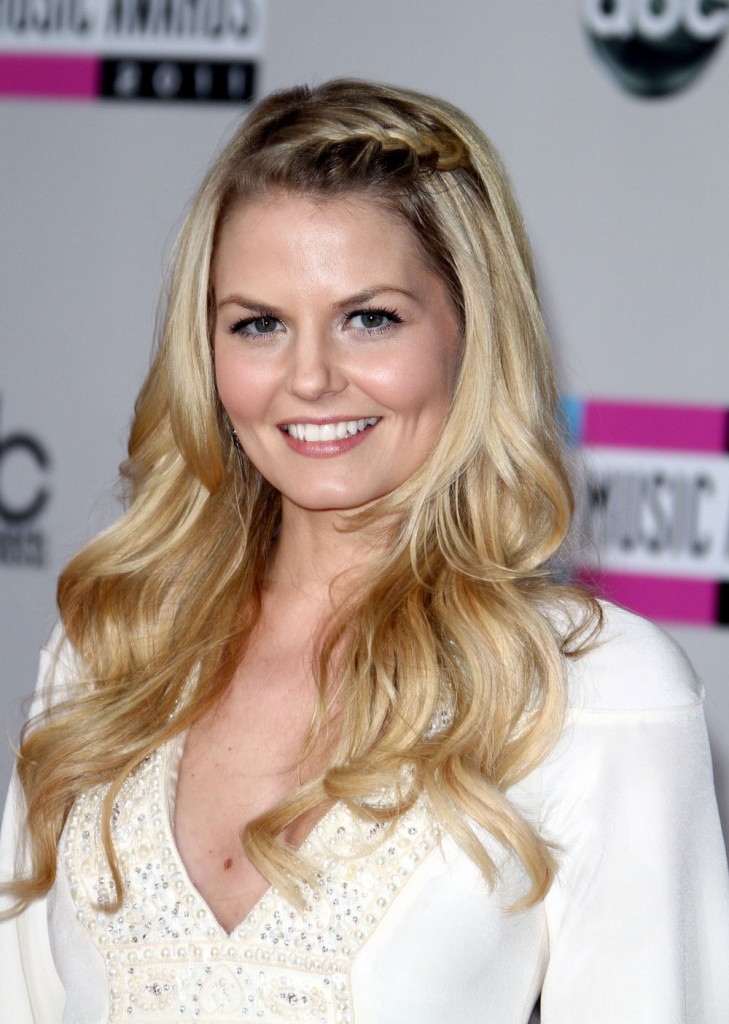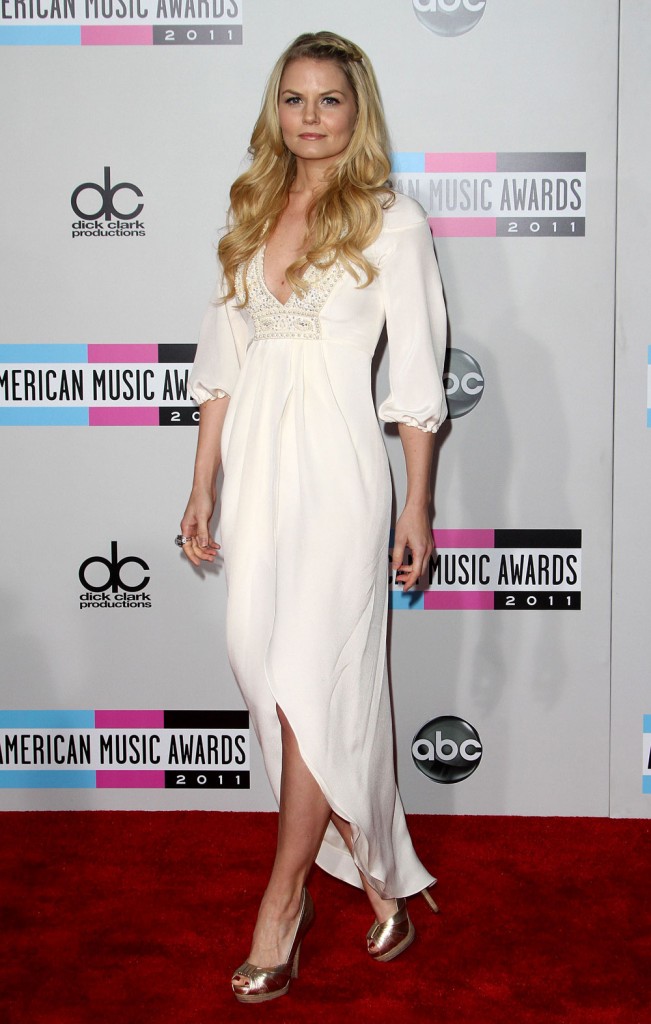 Also in white we have Vanessa Minnillo looking a mess with a Snookie poof and a tight little dress with nude suede heels. I don't mind messy waves in hair when it looks soft and tousled, but this bedhead wave look has got to go. Minnillo is trying too hard here.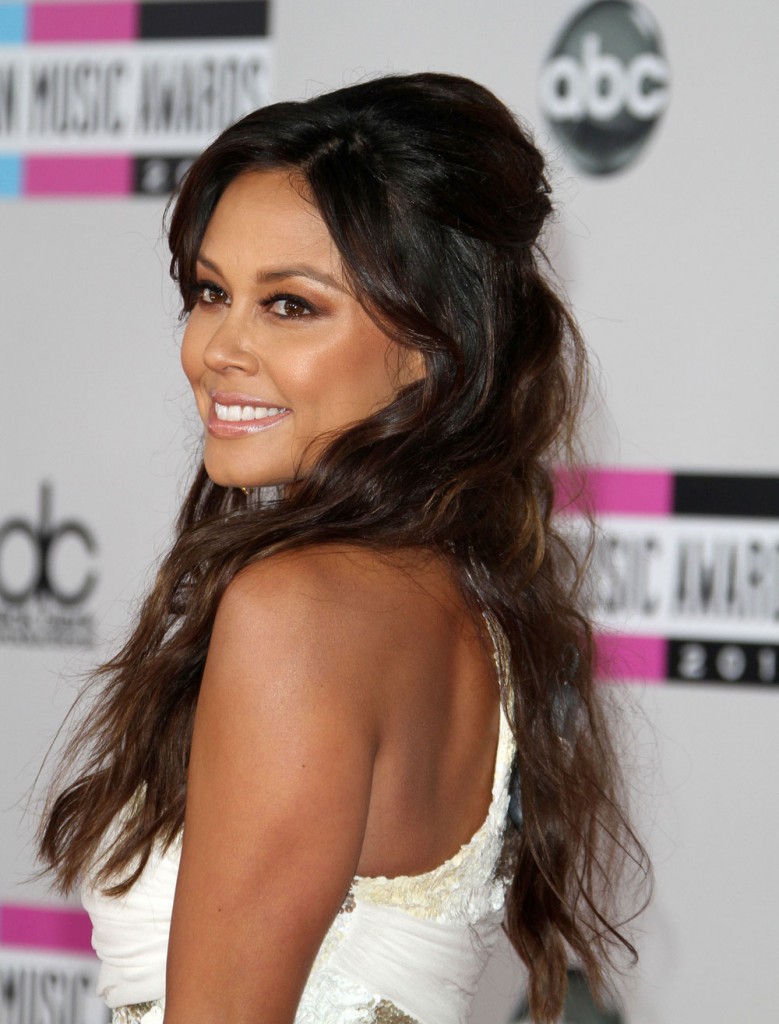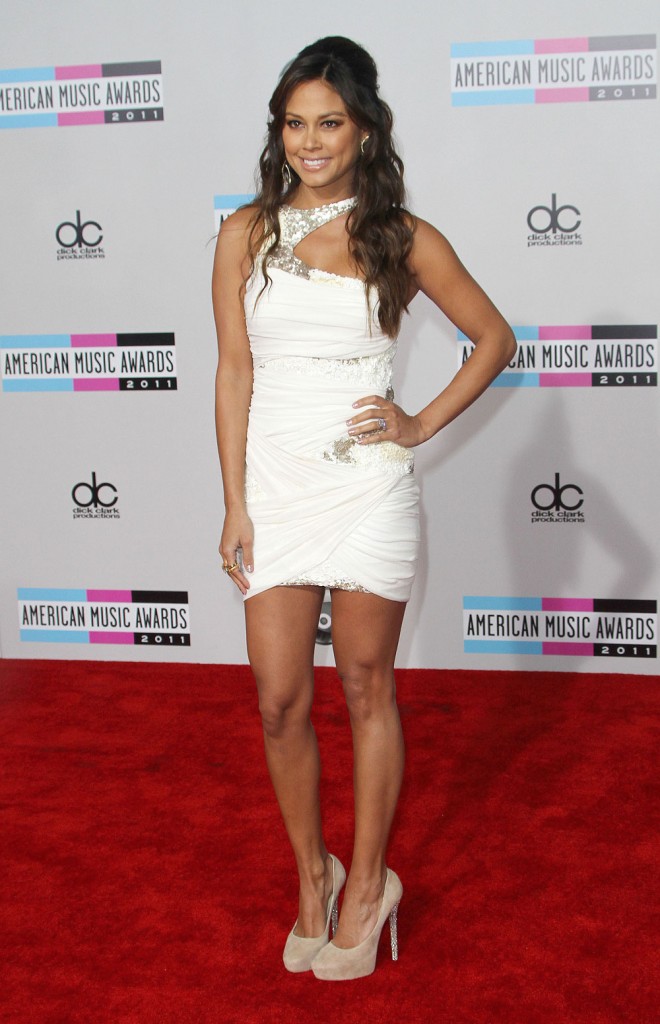 Jane Levy and Cheryl Hines are both on Suburgatory, that new ABC sitcom also co-starring Jeremy Sisto. I watched the pilot and just found it hard to get into. Anyway Jane is cute in this strapless off white lace number, but those shoes have got to go. Cheryl looks ridiculous in that pale peach dress with the asymmetric hemline. Her hair is so bad too.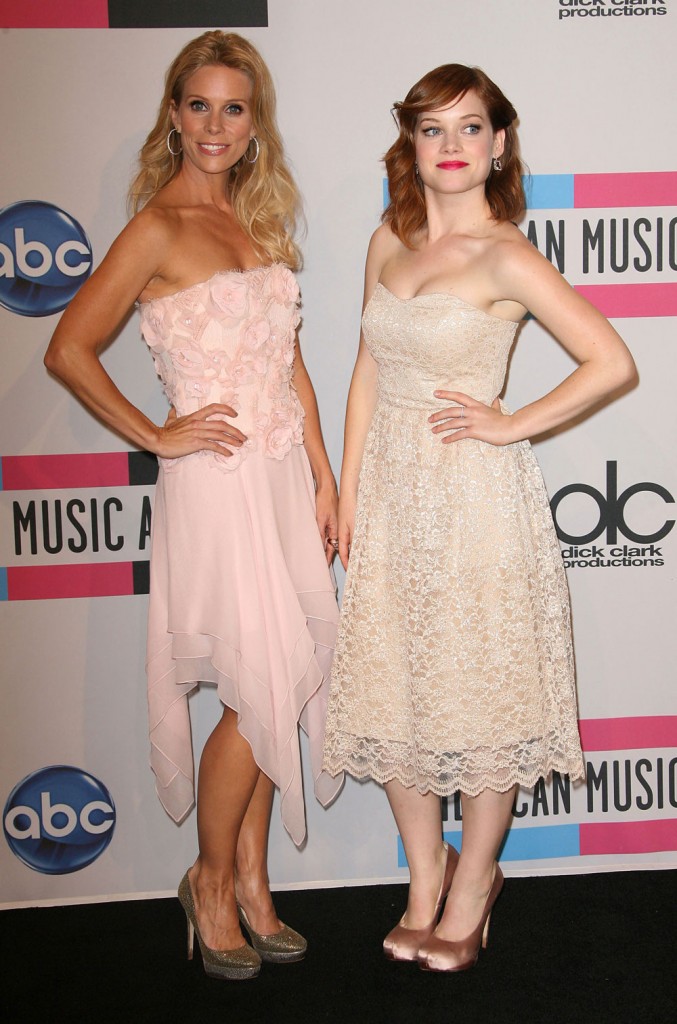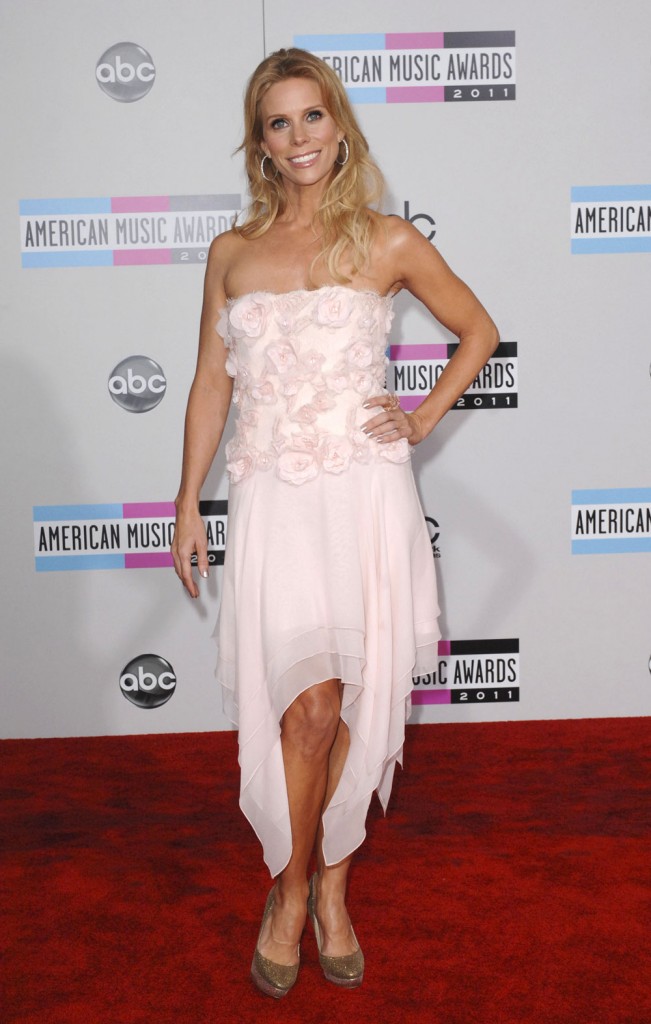 And I'm going to end with Alanis Morrissette in a black mullet dress with her husband, Soul Eye. These two are adorable together! I'm not a fan of that dress as it it has a bizarre cut and fit, but her shoes are gorgeous and I want them so much. I really like her makeup, but I can't decide if I like her hair like that or not.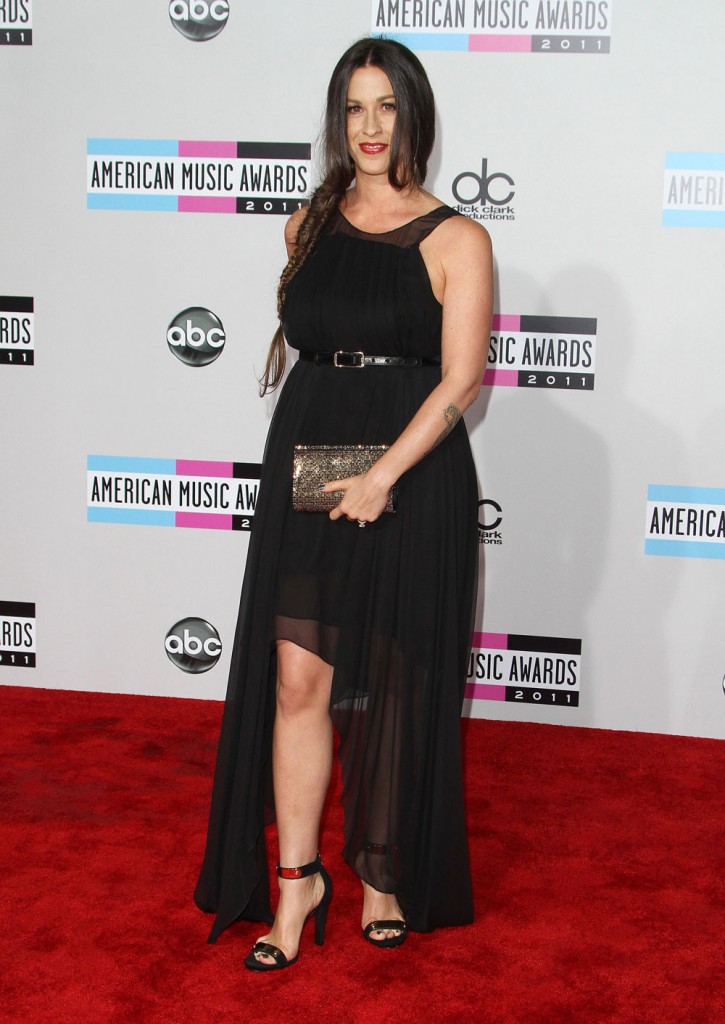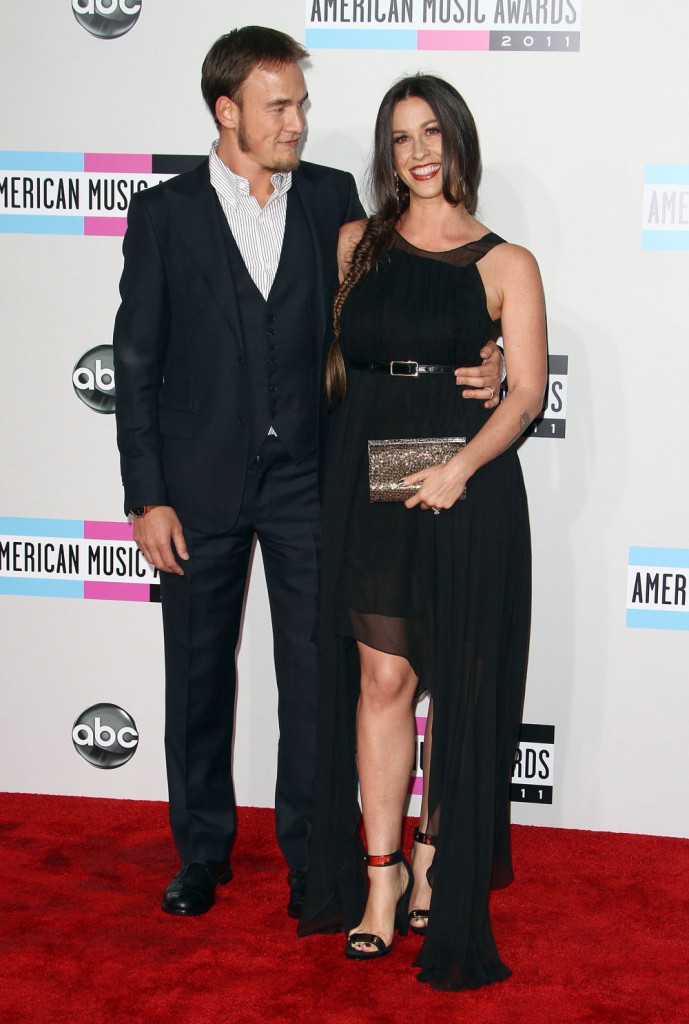 Photo credit: WENN and Fame