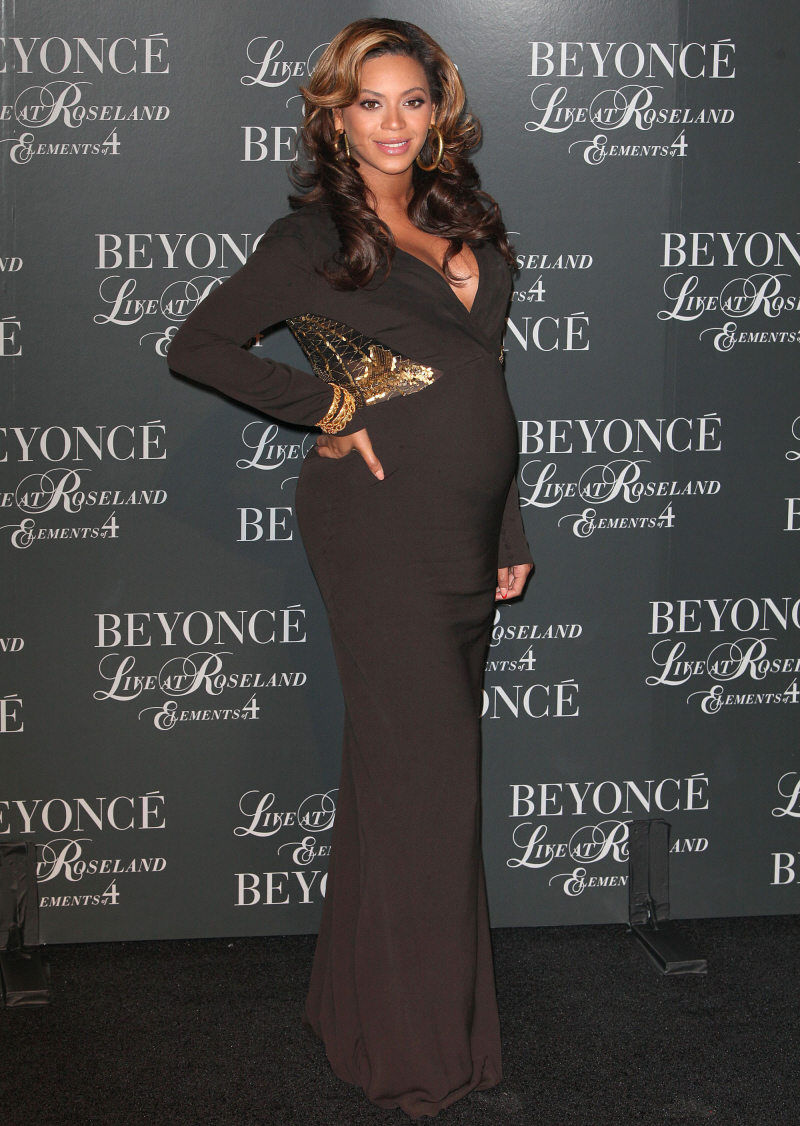 Here are some photos of Beyonce flaunting her bump at a NYC screening of "Live at Roseland" which is her new concert DVD. The dress is Roberto Cavalli – and I really dislike it. Not very flattering, and the gold stuff on the sides makes the dress look really cheap. Anyway, shall we discuss Beyonce's bump? At this point, I'm kind of over the conversation. Many of us have gone back and forth on this – and I now think that my initial theory was correct – Beyonce is truly pregnant, but she was padding it for the first and second trimesters for whatever reason. Do I think this current bump is real? Well… her face looks fuller. Her boobs look huge, and everything looks so much bigger at this point. Would Bey wear full-body pregnancy padding? Er…maybe?
With her baby due this February, Beyonce's bump is completely bonafide and undeniable these days — but, back in mid-August, when the superstar's pregnancy was still under wraps, but she worried the evidence was already obvious.

Beyonce performed four sold-out, intimate shows at NYC's Roseland Ballroom, and strutted her stuff in a skimpy, sequined mini-dress with a strategically placed bib over her still-tiny belly. (She announced the baby news Aug. 28 at the MTV Video Music Awards.)

"The whole time I definitely was thinking, 'Everyone knows, everyone can see,"' Beyonce, 30, said Sunday night during an onstage interview at NYC's Paris Theater, where she hosted a special screening for Live at Roseland, a concert film DVD documenting those shows.

The "Love on Top" singer also explained why she booked the quartet of shows at the tiny venue: With her baby on the way, the concerts would be her only opportunity in 2011 to perform songs from her 4 album for fans. And the mom-to-be certainly suffered for her art, too, she said.

"When you're pregnant, it's a little bit harder to breathe, so it was hard doing all the choreography and singing at the same time," said Beyonce, who dressed up her increasingly huge bump in a brown and gold Roberto Cavalli gown.

The DVD will also be a great memento for the child, Beyonce's first with husband Jay-Z; Beyonce hopes the movie (featuring tons of home footage from rehearsals, Beyonce's childhood, even a glimpse of her top-secret wedding gown) will impress her little one.

"[I hope he or she will say] I can't believe I was in that belly!" joked the star.

The new Live at Roseland DVD goes on sale exclusively at Walmart this week.
[From Us Weekly]
Beyonce also released some footage from her wedding on Vevo – you can see it here. It's actually a really sweet video that Bey played as she sang "I Was Here". I hate myself a little bit for tearing up, just so you know.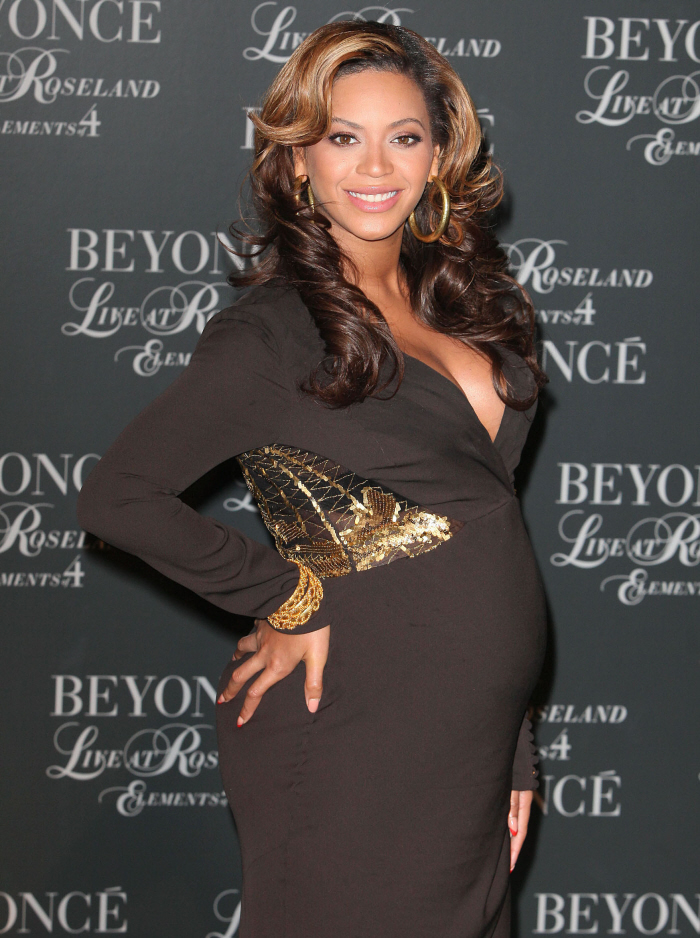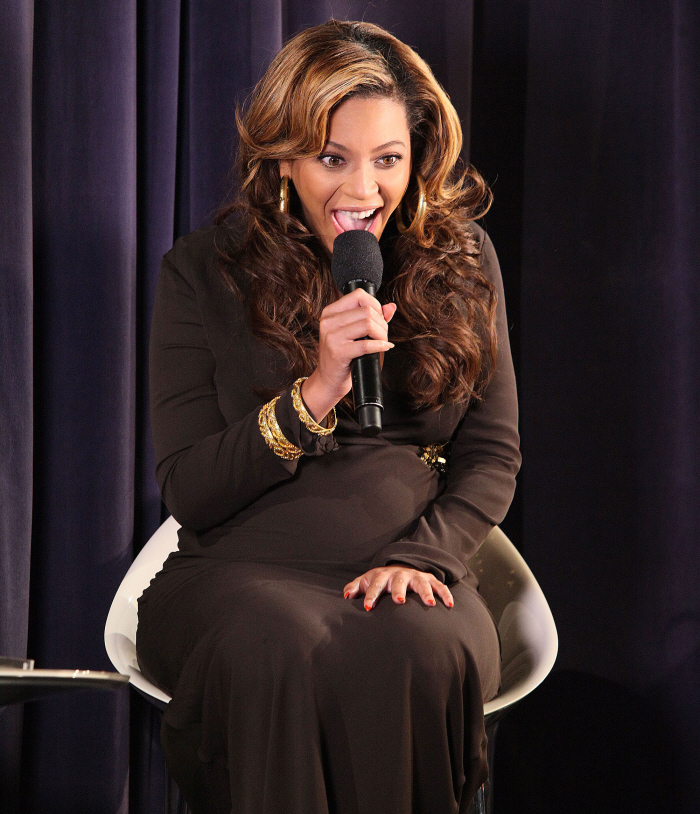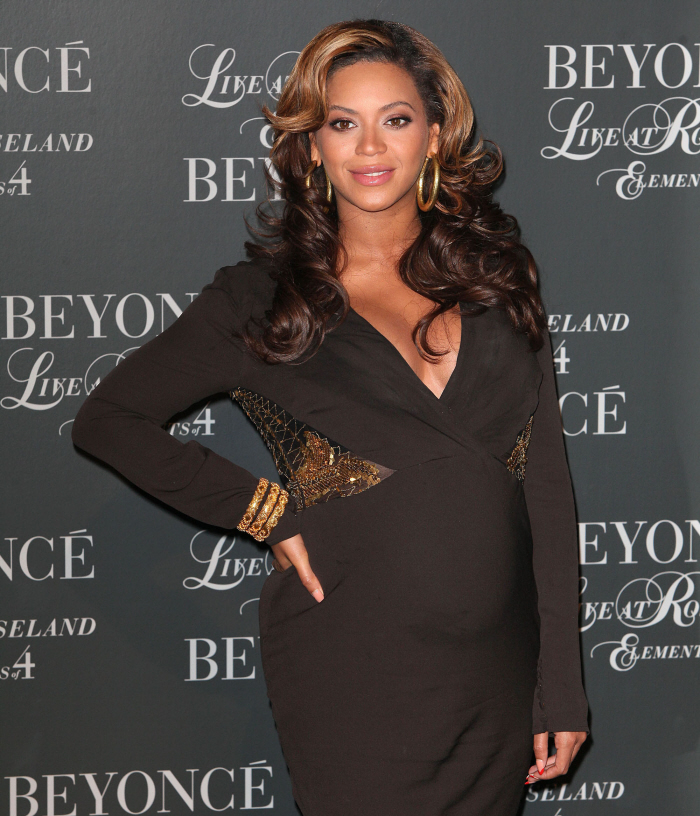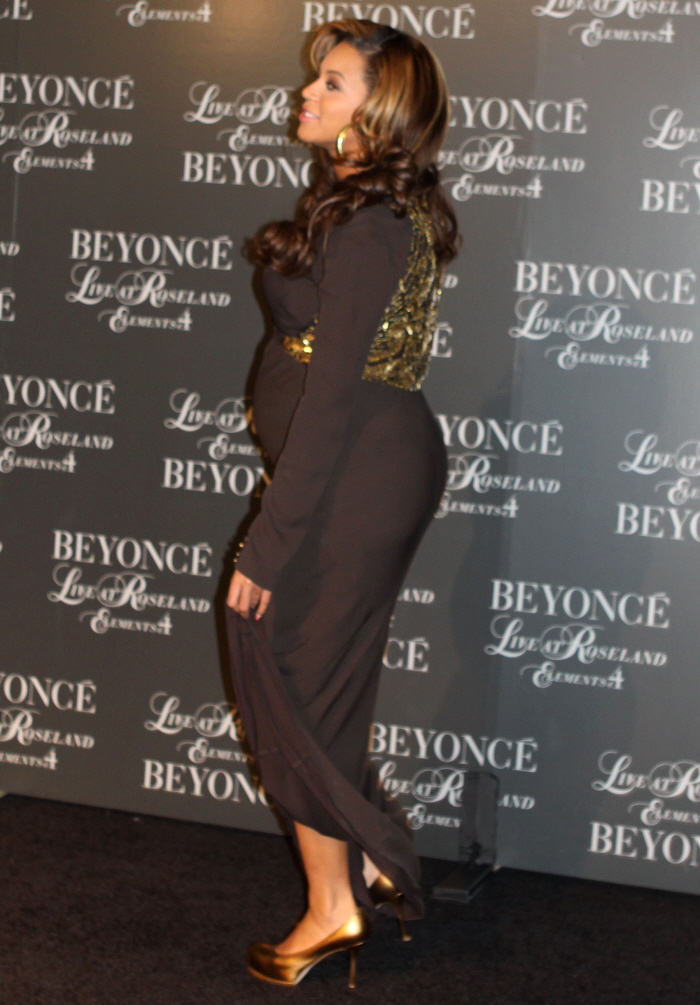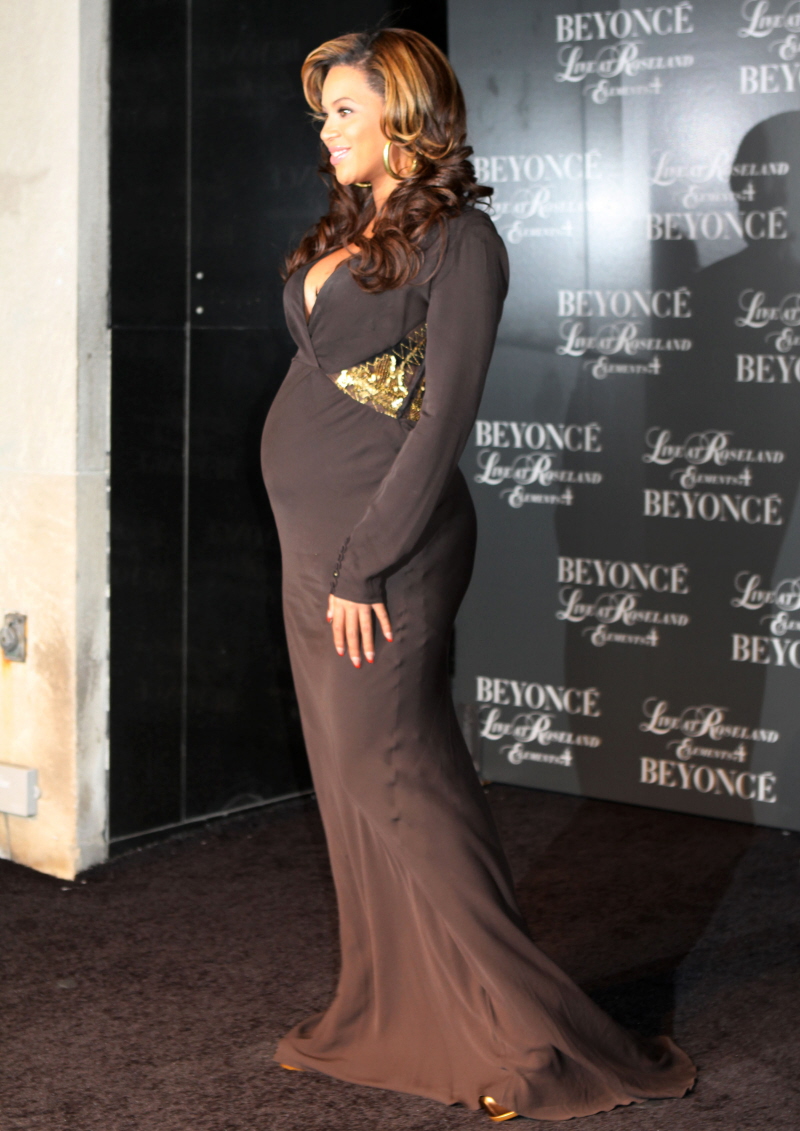 Photos courtesy of Fame & WENN.