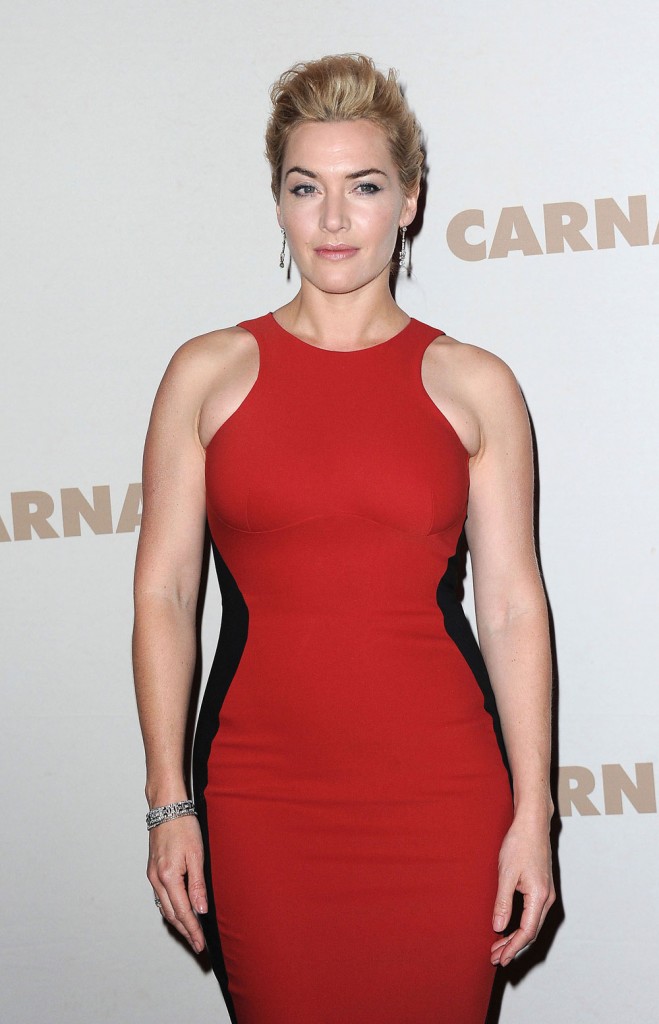 Here's Kate Winslet in black and red formfitting Stella McCartney, hugging up on evil troll justice dodger Roman Polanski. If that dress looks familiar it's because she wore a black and white version of it a couple of months ago to the Venice Film Festival. Now that I'm looking at that earlier dress, I see that it featured a weird white boob shelf thing that this dress lacks. Let's revisit that earlier dress in all its glory.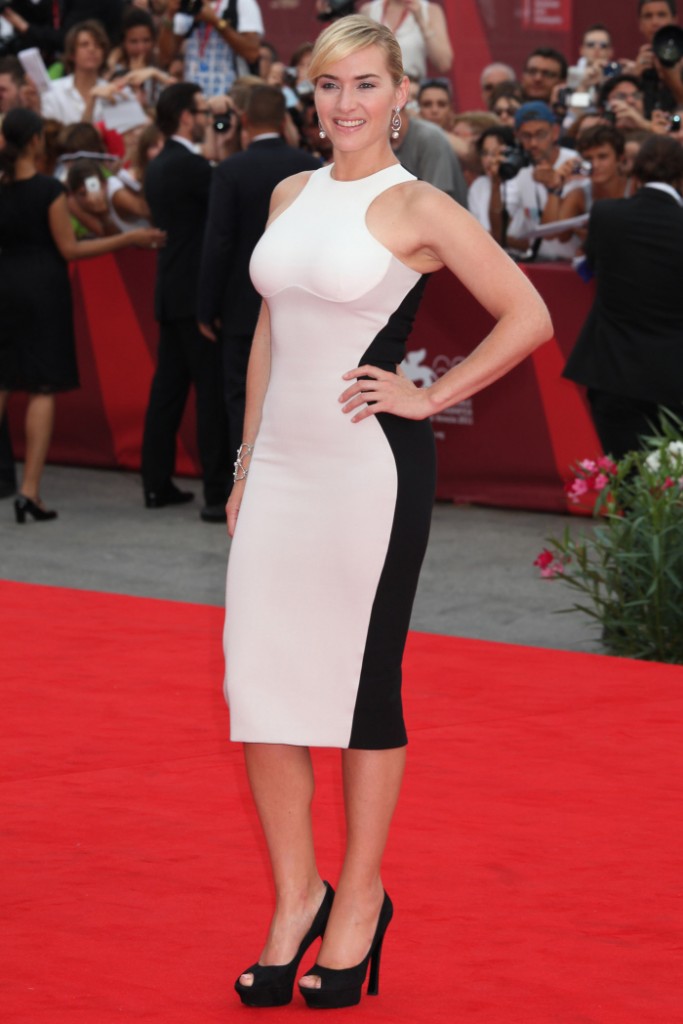 See, this red and black version isn't half as bad. I still really dislike it. It's a blatant attempt at an optical illusion that makes the wearer look smaller. As Kaiser wrote when she covered the other version of this dress, it's tacky like a tuxedo t-shirt. Again, at least this one doesn't emphasize her boobs too. It has the same stitching under the boob area but it's all one color across the front.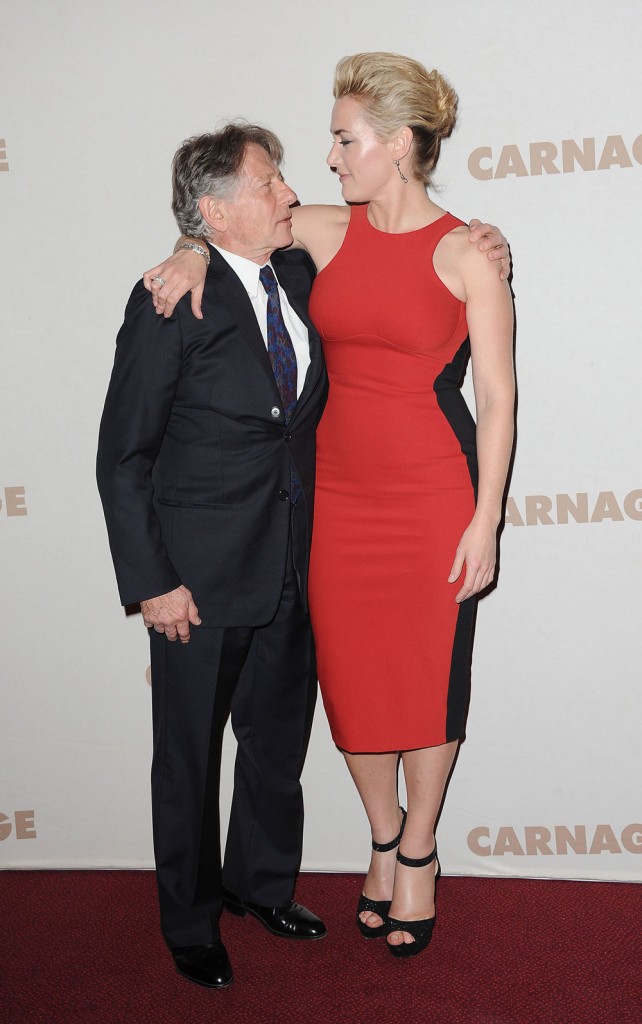 Kate was in Paris at a screening for Carnage, a Roman Polanski-directed film also starring John C. Reilly, Jodie Foster and Christoph Waltz. It's out December 16th in the US. I hate to say it, but I watched the trailer and it actually looks good. It's about two couples meeting to discuss a fight their 11 year-old sons had at school. Polanski shouldn't have a career to speak of, but that doesn't mean his films are total crap unfortunately. Is there a big difference between showing support for Polanksi by starring in his films vs. kissing him on the red carpet? Probably not.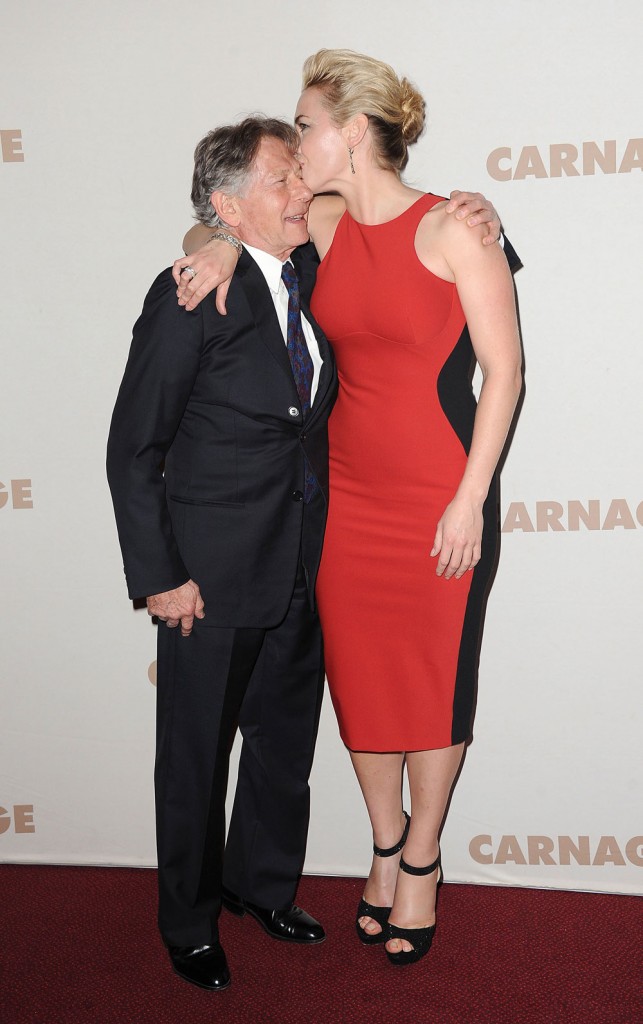 Getting back to Kate's look, I was going to say that she even wore the same shoes but she didn't. Her earlier shoes were similar black platform peep toe heels, but they didn't have an ankle strap. They're both too clunky-looking for this type of dress. Mix it up, Kate!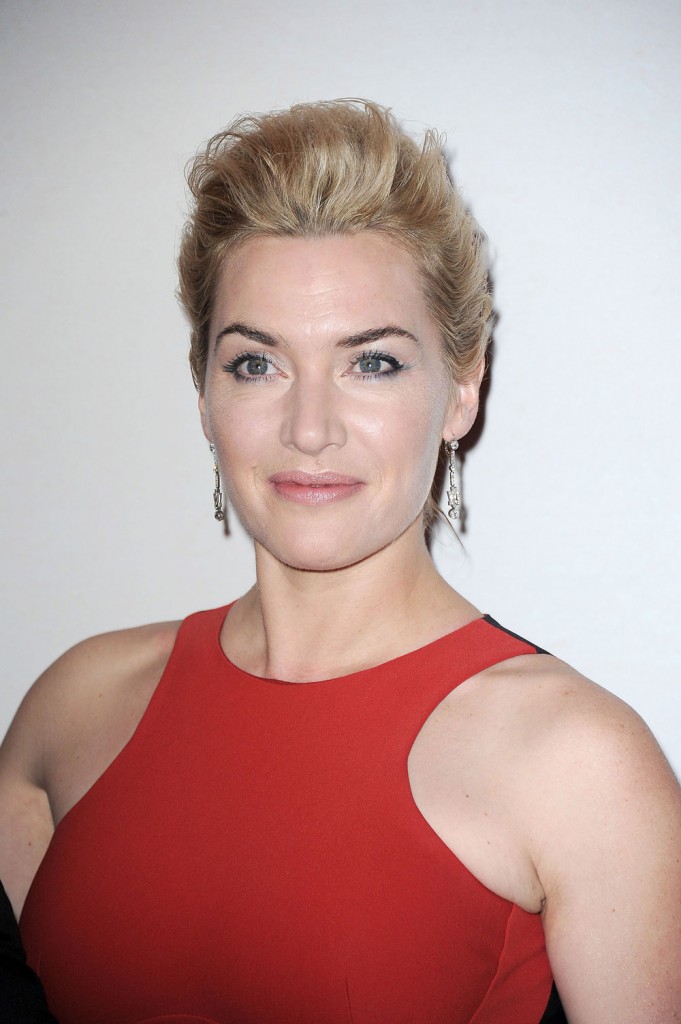 Also, you can tell me she hasn't had anything done to her face but I'm not buying it.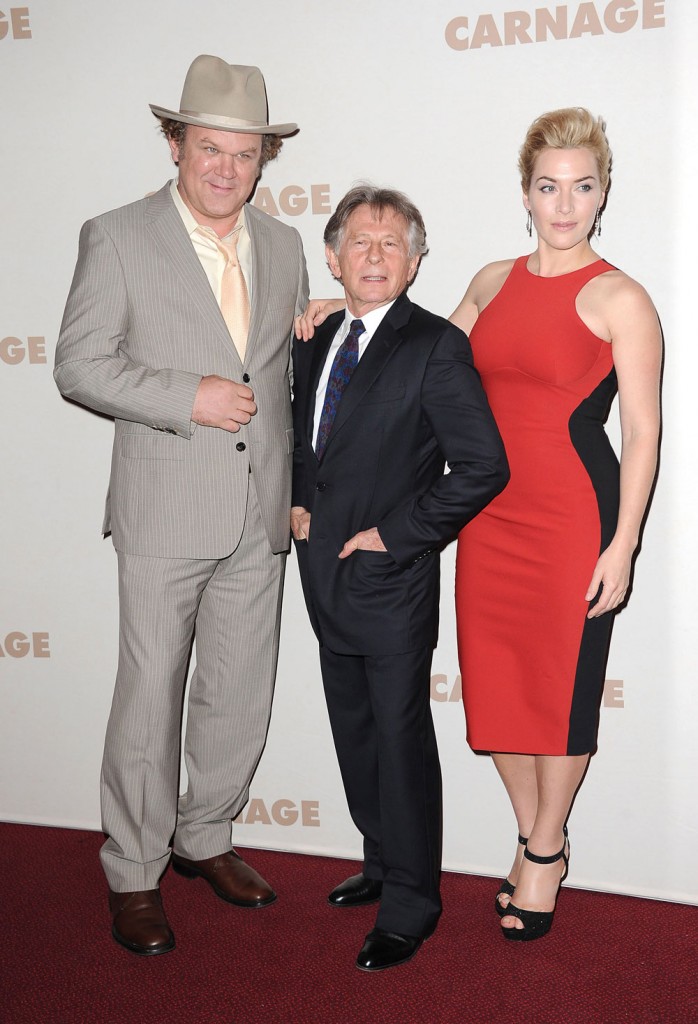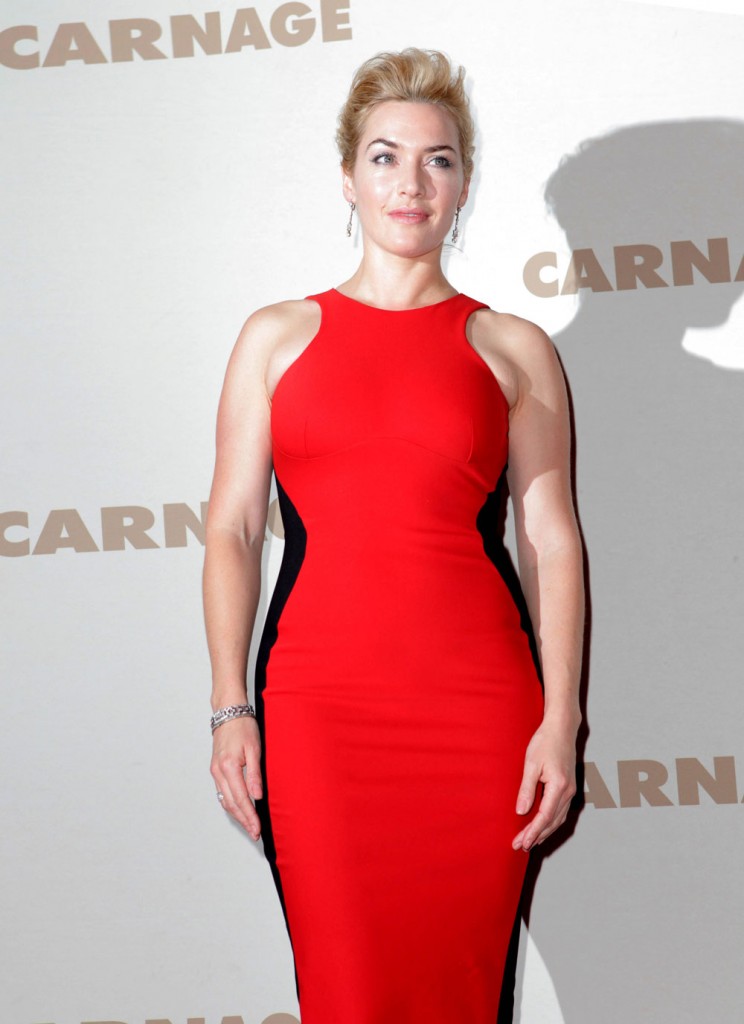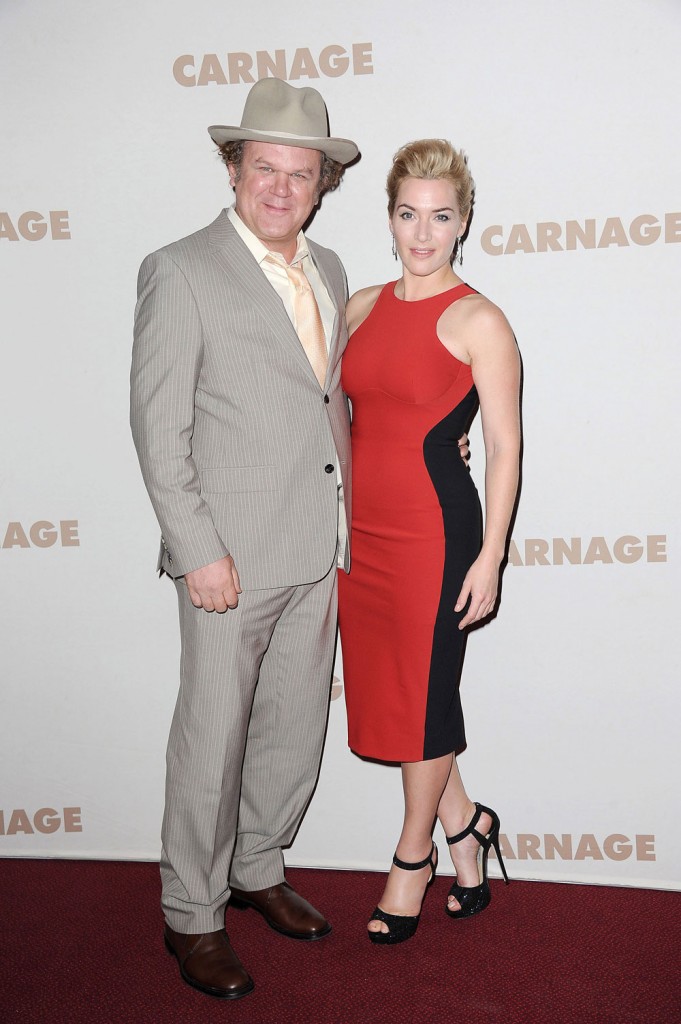 Photo credit: WENN and Fame