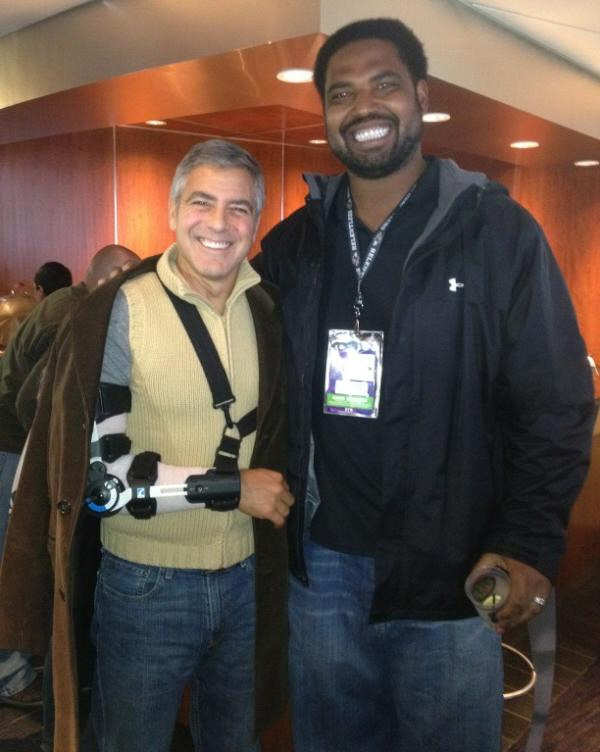 Back in the day, when George Clooney was dating Sarah Larson, the two of them got in a "motorcycle accident" which left her in a cast and left Clooney scuffed up. Then a few years later, in 2009, Clooney was with Elisabetta Canalis when he "injured his hand" and had to wear some kind of cast for a little while. The explanation that time was that he had "shut the car door on his hand." I cannot emphasize enough how much I do not believe these explanations. I cannot emphasize enough what a kinky bastard Clooney is, and how (in my mind) he's into rough trade and he's not afraid of bruises. Just last week, Clooney got all excited when describing how big and burly Stacy Keibler is and how she can "kick his ass" easily. And now this… a (sex) injury. Clooney was spotted at the Baltimore Ravens game on Sunday sporting some kind of elbow cast.
Stacy Keibler tweeted about it too, writing: "You kno its love when your boyfriend has elbow surgery 2 days ago and takes u to a #ravens game…especially when he's a Bengals fan." LOVE? Ugh. Also, People Magazine notes, "There was no word on why Clooney needed the surgery." Can't the answer just be "because he's a kinky bastard"? Like, that's the answer to everything. Why can't George Clooney find a nice, smart girl and settle down? Why hasn't Clooney won the Best Actor Oscar so far? Why does Clooney bring rent-a-dates to the Oscars? Why does every new "girlfriend" come with a new "injury"? BECAUSE HE'S A KINKY BASTARD.
By the way, Lainey notes that Stacy used to have this photo (below) on her Twitter page, and she seems to have deleted it. Hooker over-stepped!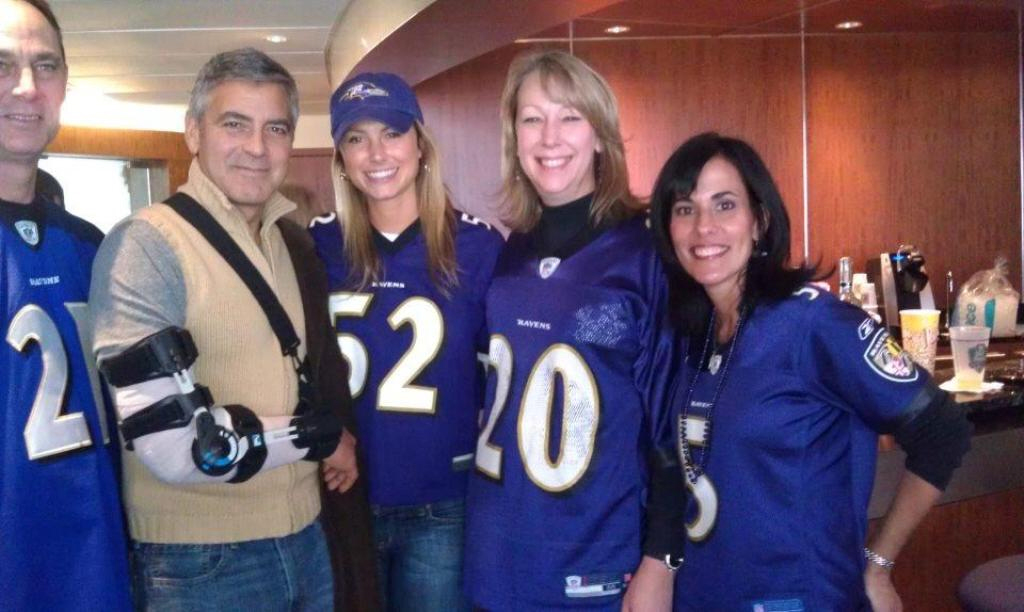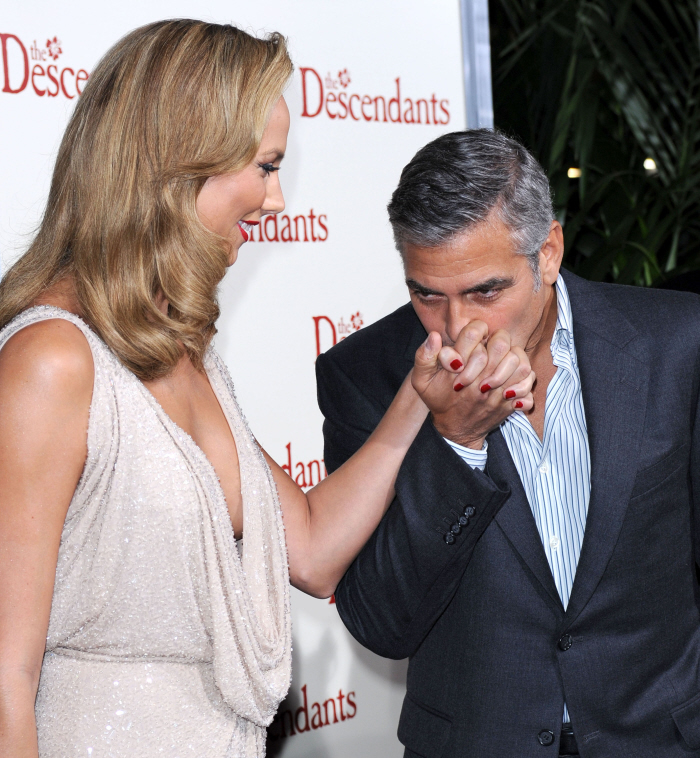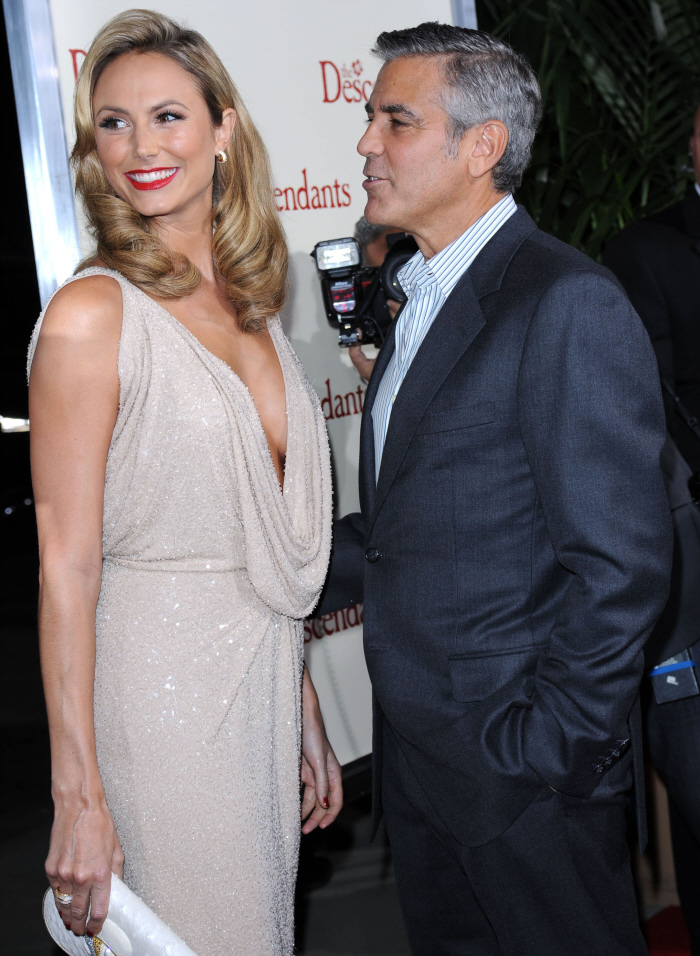 Header photo courtesy of Jonathan Ogden's Twitter. Additional pics by WENN.