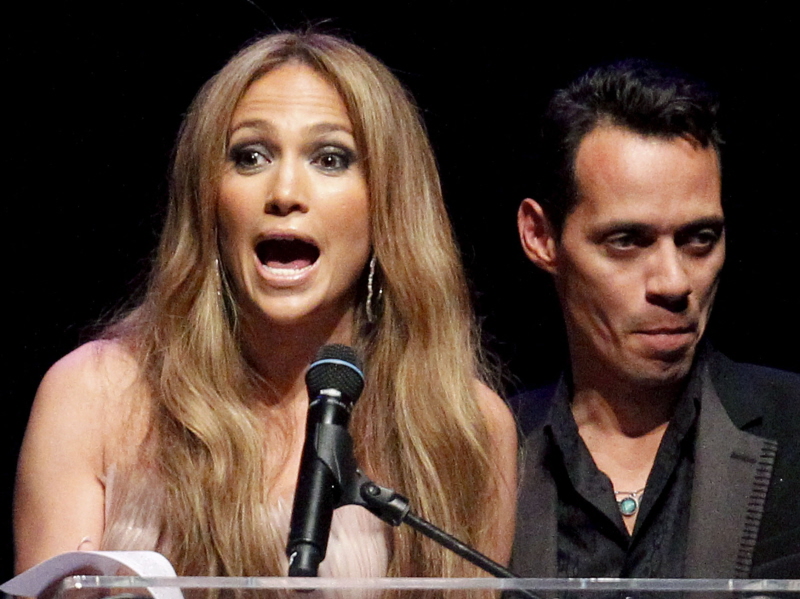 I haven't been paying attention to Jennifer Lopez's little fling with that backup dancer, Casper Smart, mostly because I'm hoping that if I ignore them, that little boy will go away. Yeah, he's young and maybe (??) he has a good body (he looks 'roidy), but his face… he is not pretty. Remember when Jennifer Lopez used to like 'em pretty? There Ojani, who was pretty (and brow-tastic) and crazy, then there was Puff Daddy (that was his name then) who I didn't find pretty, but J.Lo wasn't with him for pretty. Then she had two pretty ones in a row – Chris Judd and Ben Affleck. And Affleck got the pretty out of her system, and she moved on to Marc Anthony. Will she ever go back to the pretty? I think she was trying to with Bradley Cooper, but that was such a massive FAIL of a PR gambit. Plus, B-Coop is more "emu" than "pretty". Just sayin'.
So Jennifer is boning this young boy who doesn't have a lot going on facially, and I suspect he has nothing going on conversationally either. While it's flattering for J.Lo to have something new and shiny to look at, it doesn't really feel like she's "conquered" anyone, and there's no sense of achievement. So what does she do? She creates some drama. A little love triangle, just so her ego gets stroked and she can feel a little sense of victory. Yes, Jennifer boned her ex-husband, Marc Anthony, in Puerto Rico a few weeks ago.
Guess Jennifer Lopez and Marc Anthony aren't such bitter exes after all. Filming their talent competition Q'Viva! The Chosen in Puerto Rico Nov. 8, the former couple hooked up, an insider tells Us Weekly.

Anthony, 43, was spotted picking up Lopez, 42, at the airport — and "Marc never stayed in his hotel room," the source says.

And the twosome, who put a fork in their seven-year marriage this past July, are destined to hook up again, pals say. Although Lopez is casually dating backup dancer Casper Smart, one friend predicts she and Anthony (father to her twins Emme and Max, 3) will be intimate again in December while shooting Q'Viva!

"It's inevitable," the friend says. Marc has this hold over her." The split, says the friend has been an "emotional roller coaster" for the superstar.

But another pal cautions that an actual reconciliation is not in the cards. "They may sleep together, but they're over!"
[From Us Weekly]
Bitch, don't even start with the "emotional roller coaster" crap. I know exactly why Jennifer had post-breakup sex with Marc – because she wanted to know that she could still have him if she wanted him. Because she doesn't want HIM to be over HER. Because it's fun for her to be wanted. Because she's a total drama queen and everything is about her. What else did you expect?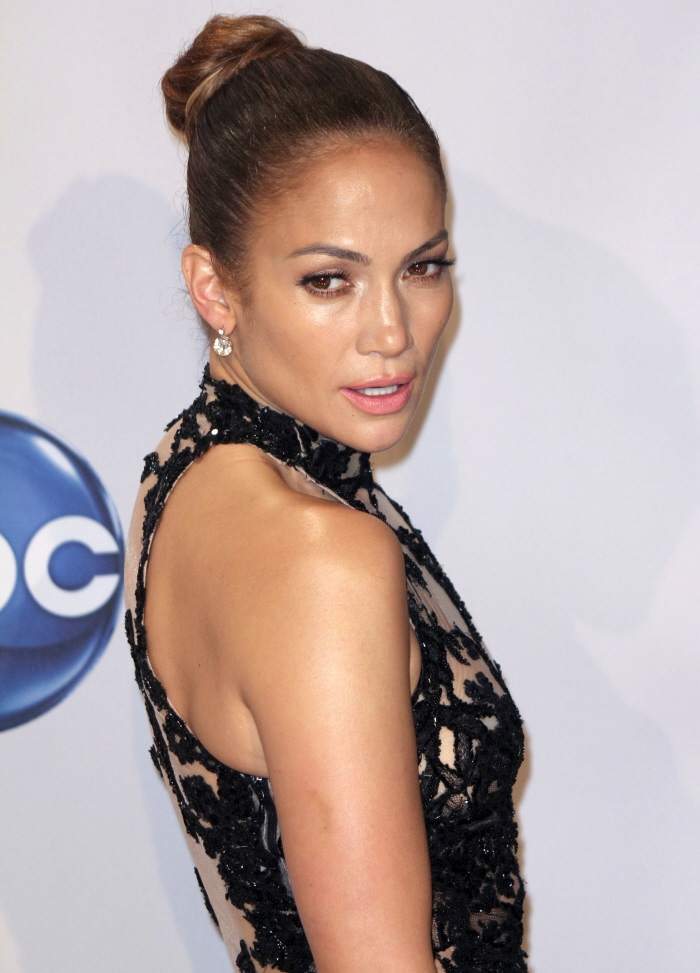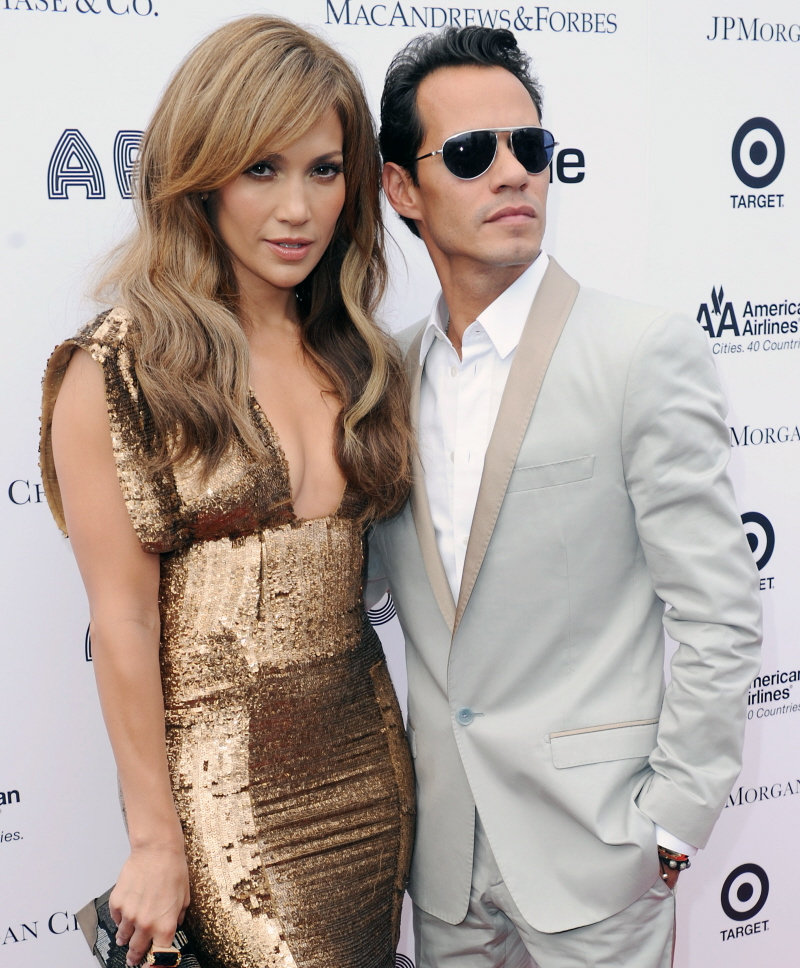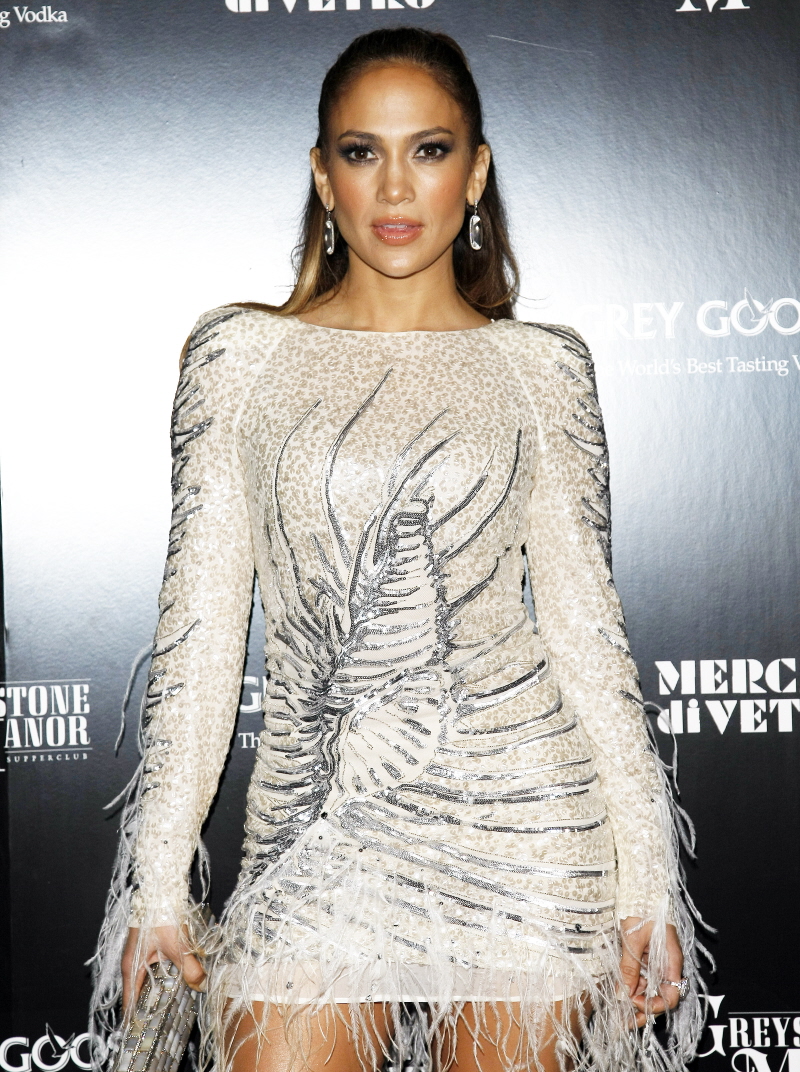 Photos courtesy of Fame.