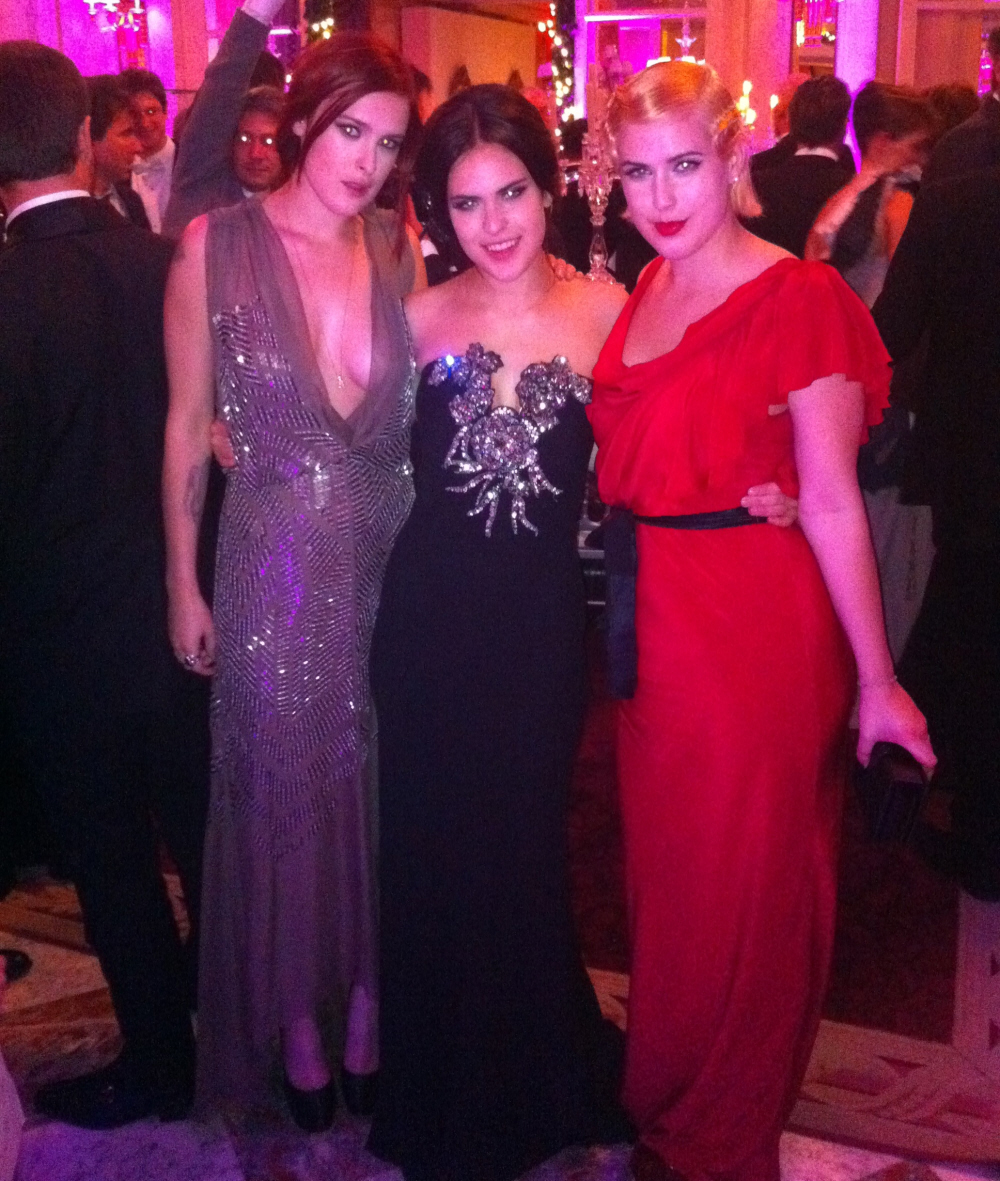 Above is a photo Rumer Willis tweeted from Paris – Rumer and her sister Scout were in Paris with their father, Bruce Willis, for the youngest Willis girl's "coming out". "Coming out" meaning the old-fashioned "coming out as a debutante." I've only known and liked one debutante in my life – cotillions sound like fun, but then you realize how much g–damn work goes into being a debutante, and really, no thanks. Anyway, Tallulah Willis, age 17, had her coming out at Le Bal des Débutantes at the Hotel Crillon – it's an annual event, and one of the most prestigious debutante balls in the world. Scout had her "coming out" a few years ago too. Tallulah is the one in the black and sparkly dress. I'm honestly and truly not trying to be mean, but… when did Rumer become the prettiest Willis girl? When did that happen?!?
Tallulah Willis is officially a member of high society.

The youngest daughter of Bruce Willis and Demi Moore stepped out at Le Bal des Débutantes at Paris's Hotel Crillon on Saturday night.

Willis, 17, wore a sleeveless black and silver sequined gown by Lanvin. Her hair was up and back in a chignon.

Tallulah's sisters Rumer Willis and Scout Willis also attended the ball (but not as debutantes), and Rumer Tweeted a picture of them at the event.

Moore, who recently split from husband Ashton Kutcher, did not attend. But the girls' father accompanied them to Paris and the ball.

"He was a little different than three years ago [when Scout was a debutante], more reserved," a source at the ball tells PEOPLE. "He was there for his daughter, but protective. It wasn't until around midnight when he danced with Tallulah that you saw him become more relaxed."

"He's a dad and he wanted to be certain she felt the evening was for her," the source added.

In total, 23 young women – daughters actors, business leaders and aristocrats – from 13 countries made their debut on Saturday night at the ball, which first launched in 1957 and re-launched 20 years ago as a charity fundraiser.

Lauren Bush, who debuted at the ball in 2000, created this year's beneficiary, the Feed Foundation, which is dedicated to fighting malnutrition.
[From People]
Demi Moore was not at the event – according to reports, she was licking her wounds in Hawaii. I understand that Demi probably didn't want to pull focus from Scout on her big debutante weekend, but still – it would have been nice if Demi had found a way to be a part of daughter's big event. As it was, Bruce and his preggo wife Emma did all of the parent stuff, which apparently included a big shopping spree in Paris. Bruce seems like such a cool dad, right? Here are some photos of Bruce and his girls in Paris: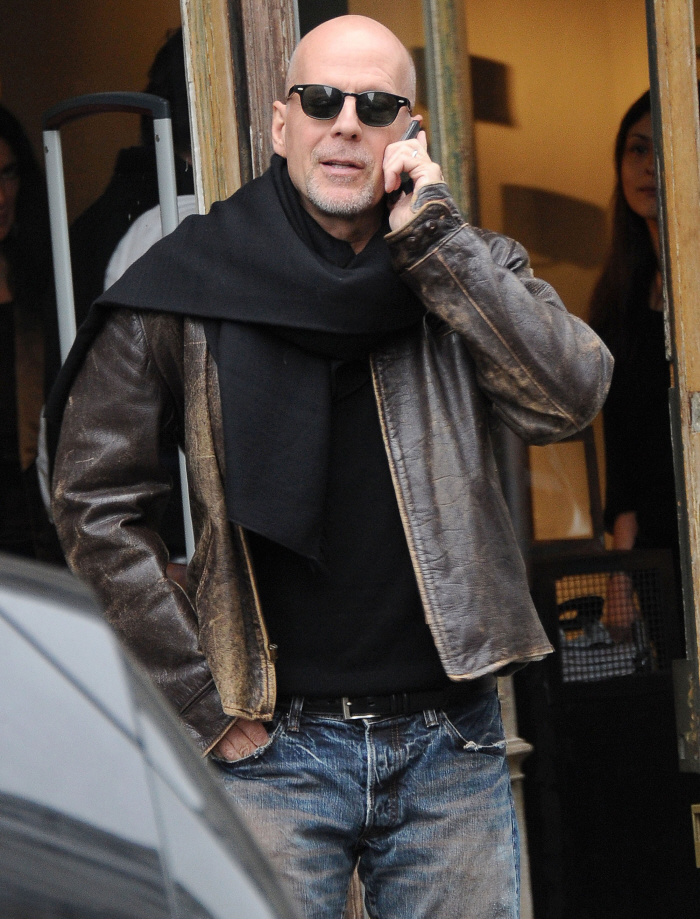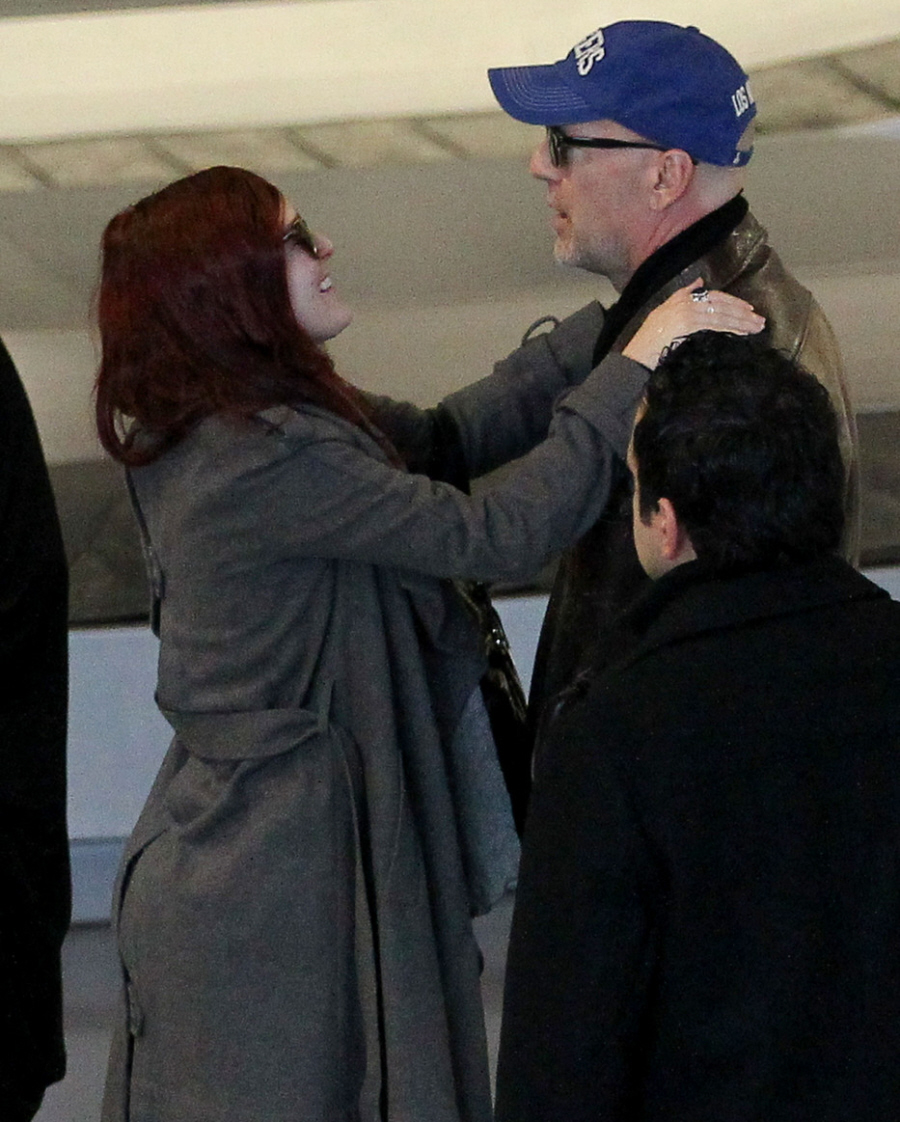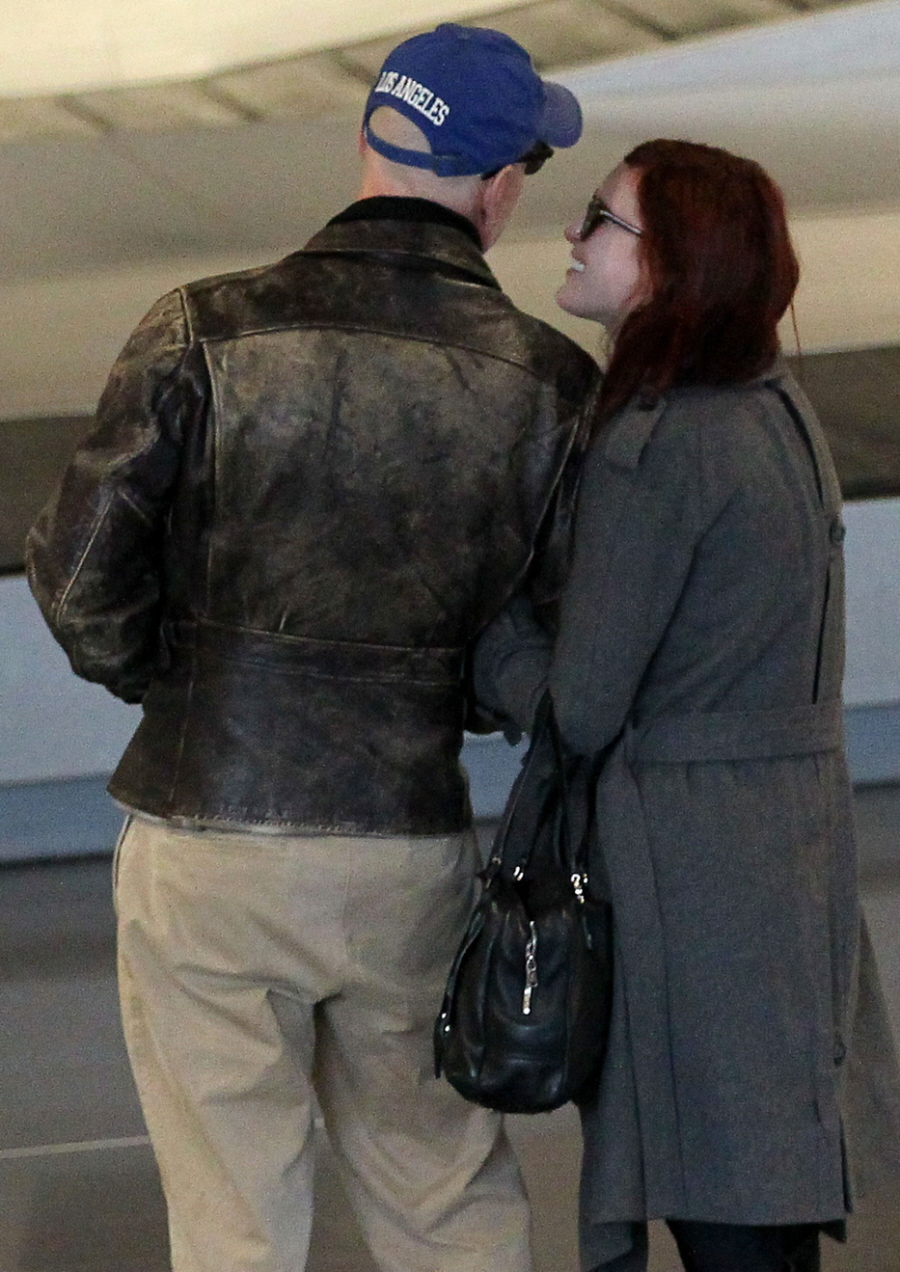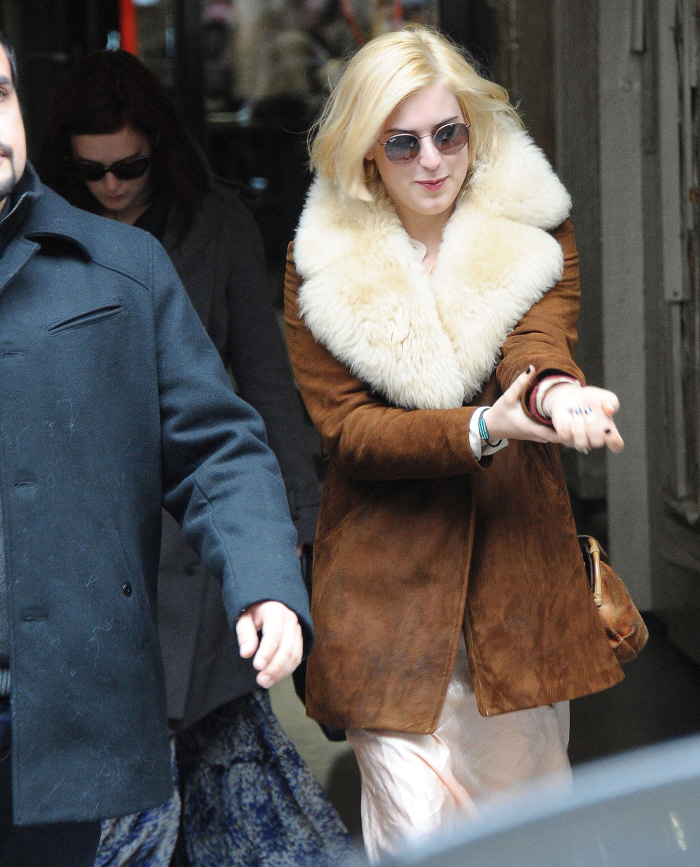 Header photo courtesy of Rumer's Twitter. Additional pics by WENN & Pacific Coast News.