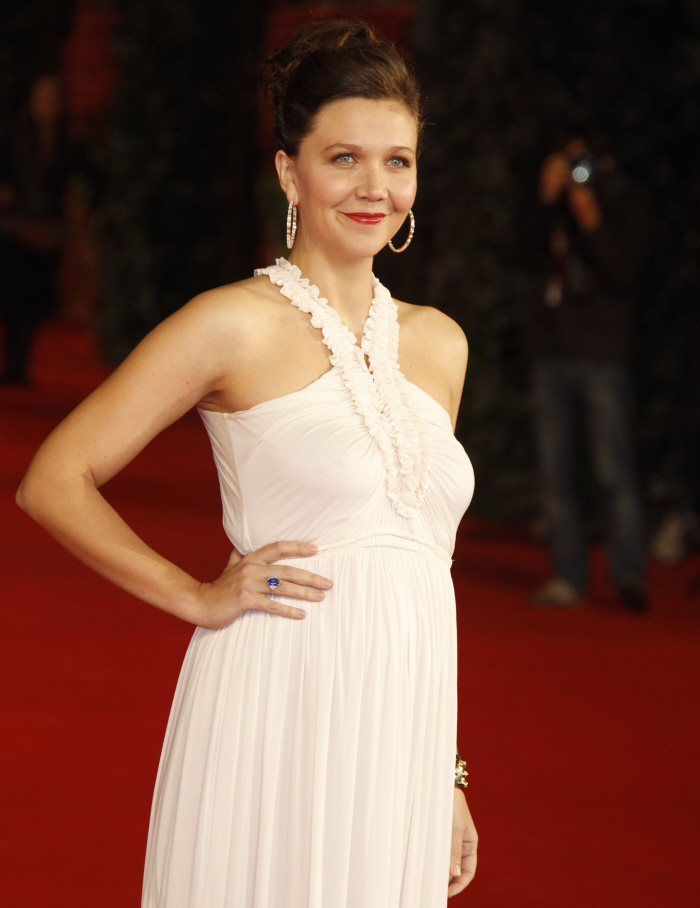 This is the opposite of shocking, but it's still a nice story – Maggie Gyllenhaal is knocked up again! Life & Style "confirms" (but not really) that Maggie and her husband Peter Sargaard are expecting their second child. Maggie and Peter are parents to five-year-old Ramona… damn, is that kid already 5? It feels like Maggie was just pregnant with Ramona a few years ago. Anyway, we totally called this when we were talking about Maggie's sketchy style at the Rome Film Festival – she had an obvious baby bump in late October. My guess is that she's already well into her second trimester.
Maggie Gyllenhaal had a lot to be thankful for this Thanksgiving! Life & Style can exclusively reveal that the 33-year-old actress and her husband, Peter Sarsgaard, are expecting their second child together.

"Over Thanksgiving weekend, Maggie was telling friends that she's six months pregnant," a friend of the actress tells Life & Style. "Her bump is so big!"

Rumors about a pregnancy began when Maggie turned up at the Rome Film Festival premiere of her latest movie, Hysteria, on Oct. 28 with what appeared to be a little baby bump. While the actress hasn't publicly confirmed her second child, the friend tells Life & Style that Maggie is over the moon.

"She's thrilled to be pregnant! She and Peter have wanted another child for a while," says the friend. "They're very happy that they'll have another baby in the house soon."

Maggie's little brother, Jake Gyllenhaal, is said to be ecstatic about the news, too!

"Jake is so happy that she's pregnant again because he loves kids," says the friend. "Maggie's said that he's the best uncle and has done a lot of sweet things for her first child."

Maggie and Peter are already parents to 5-year-old daughter Ramona but haven't revealed the sex of their soon-to-be bundle of joy. Regardless, Maggie's very excited and couldn't wait to spill the news to her family and friends.Though Maggie has been in a relationship with her actor hubby since 2002, the couple didn't marry until 2009, after the birth of their first child. The pair currently live in Brooklyn, N.Y.
[From Life & Style]
Maggie and Peter are pretty much settled in NYC, right? And Jake lives in NYC most of the time too, and I buy that Maggie and Jake are genuinely close and that Jake relishes being a doting uncle. Congrats to the whole family! I've always thought Peter was so hot – but I always like the ones with crazy eyes.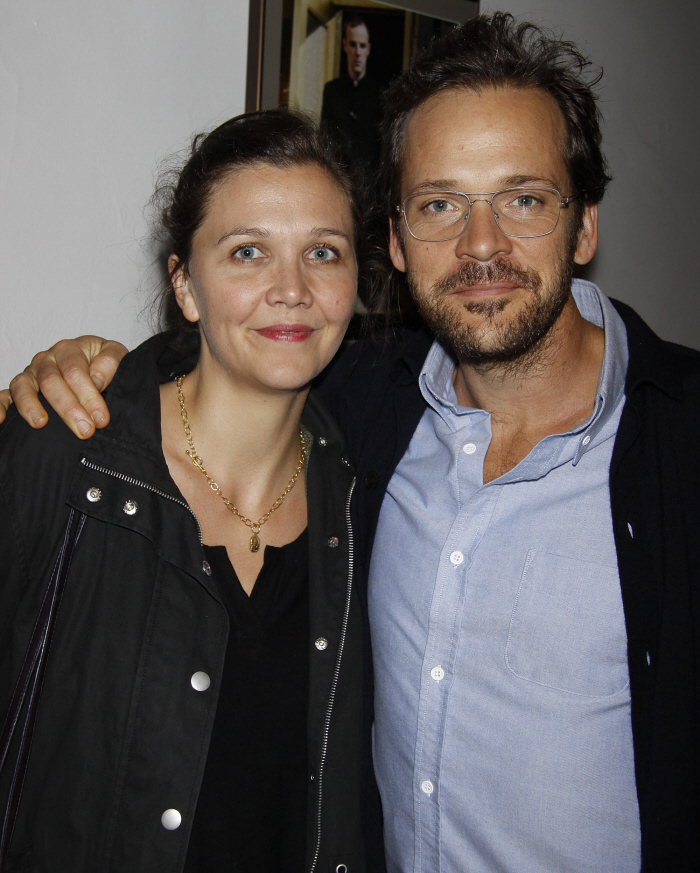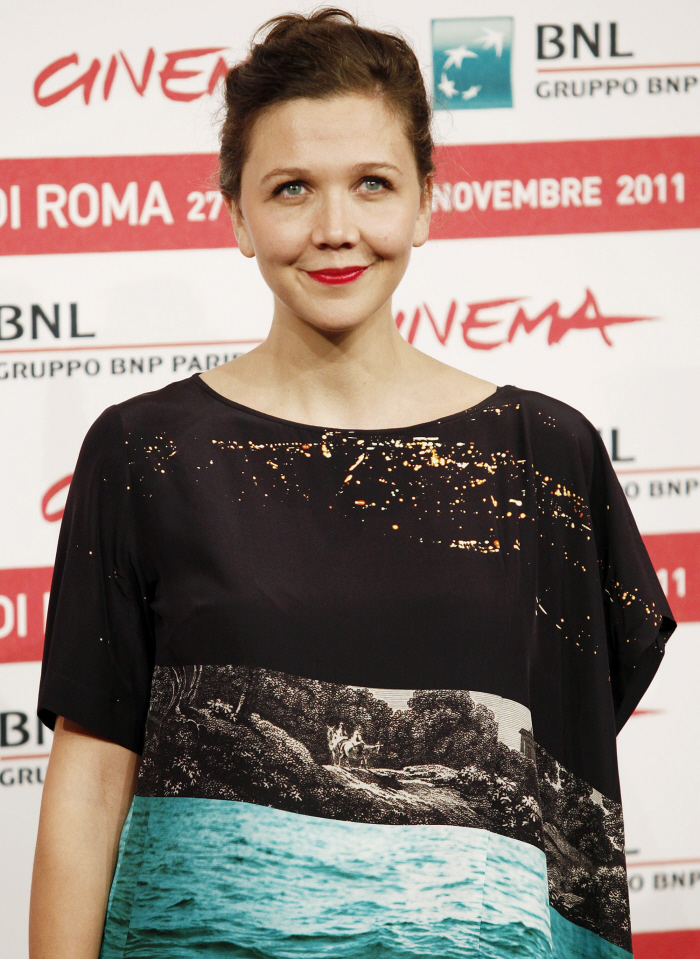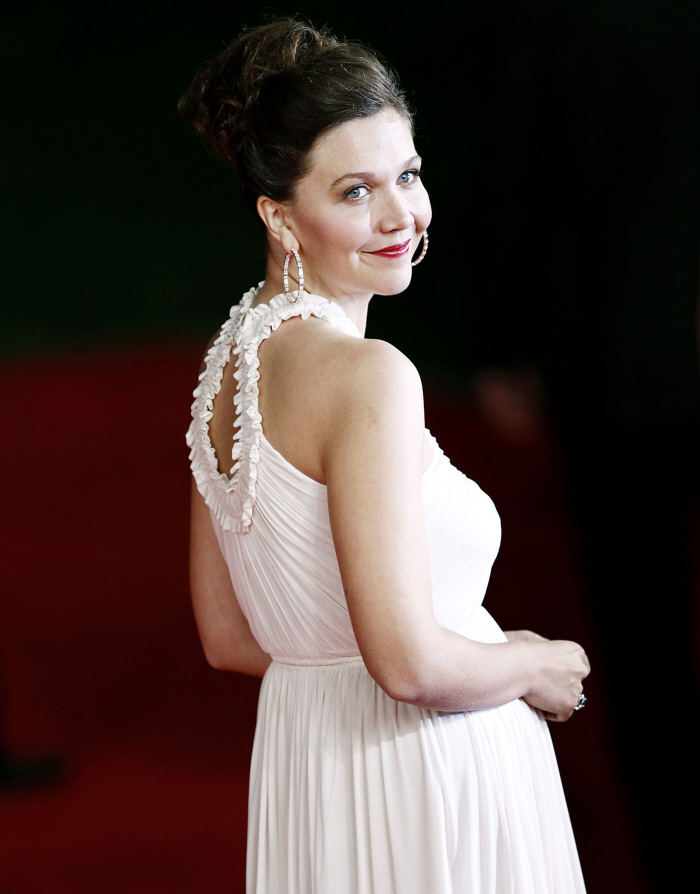 Photos courtesy of WENN.