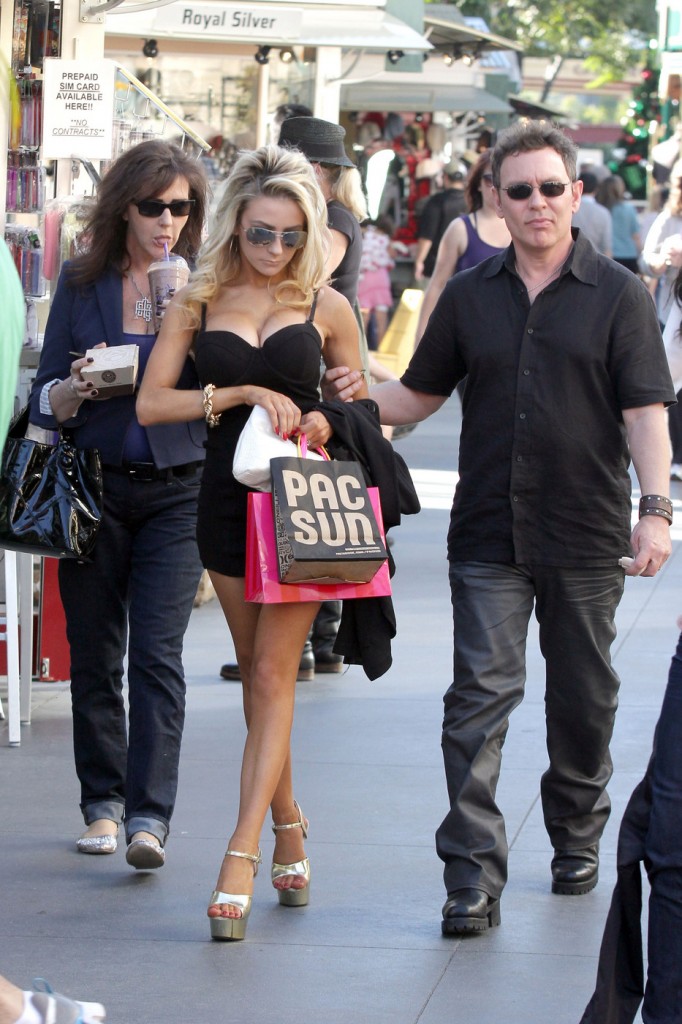 This is 17 year-old wonder, Courtney Stodden, going to church with her 51 year-old husband. Her fake boobs are spilling out of her tight, very short dress and she's wearing silver platform stripper heels. In Courtney's world this is a totally appropriate outfit to go and worship alongside families and children. At least the pew in front of her will block the view up her skirt. You see that nasty frizzy-haired creature behind her sucking a frappe and making a duck face? That's her mother, Krista Keller, who is almost single-handedly responsible for both marrying Courtney off to a man older than her own husband, for signing off on Courtney's obvious surgeries, and for foisting this girl on the public. I reserve most of my ire for this woman.
Here's a little about Courtney and Doug's very well photographed outing:
Courtney Stodden ended her holiday weekend Sunday with some quality family time spent at church and the mall.

The aspiring model and actress, 17, was spotted wearing a little black dress and gold platform high heels as she went to a Los Angeles area church with her husband, Doug Hutchison, 51, and mother, Krista Keller.

After the service, the family headed over to do some shopping at The Grove, where it looks like Stodden might have gotten a start on her Christmas purchases — including picking up a little something from Victoria's Secret.
[From Huffington Post]
Of course Courtney's Twitter account is still filled with cringe inducing tweets that are alternately disgusting and hilarious. She's in the holiday spirit and is even trying to word-seduce Santy Claws! "Mr Santa Claus? If I let you seductively slide down my stocking & taste every piece of my candy… will I still be on your naughty list?" Forget her 51 year-old husband, this 17 year-old wants to bag a 550 year-old philanthropist legend. Her mom or dad husband is probably writing these tweets, which makes them all the more despicable.
Have you seen "The Soup's" parody of this girl? It concludes with "I'm going to be as provocative as my juvenile mind and ridiculously adult body can be until me and the sucker I married have a reality show. Then one night he'll have a heart attack and die and all that money will be mine in time to make it to my Freshman year at college." I think The Soup was accurate until they added the college part.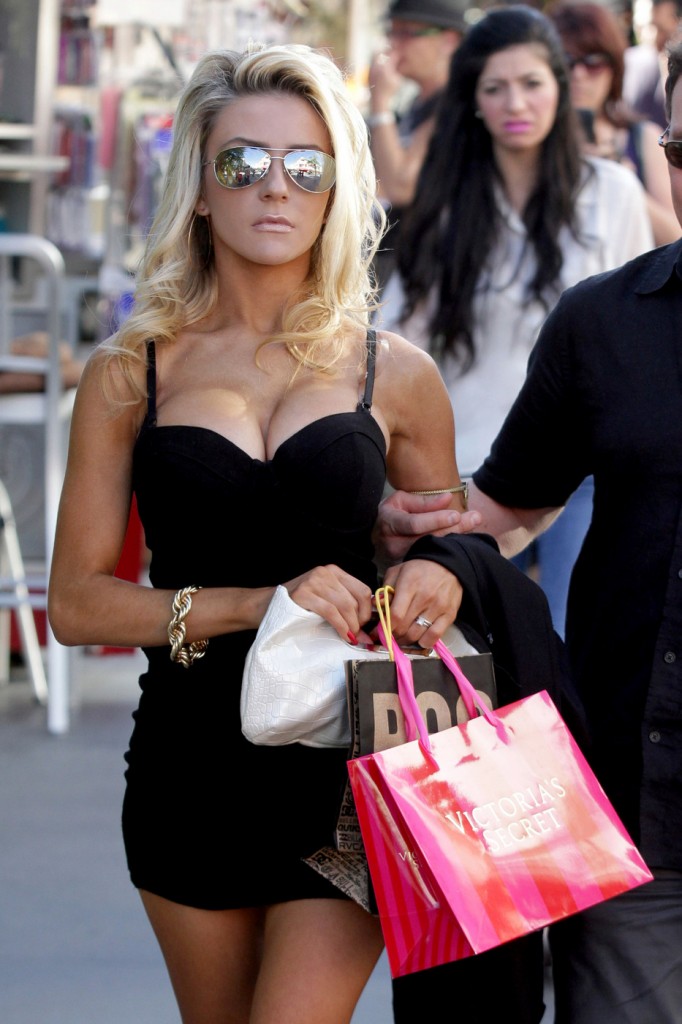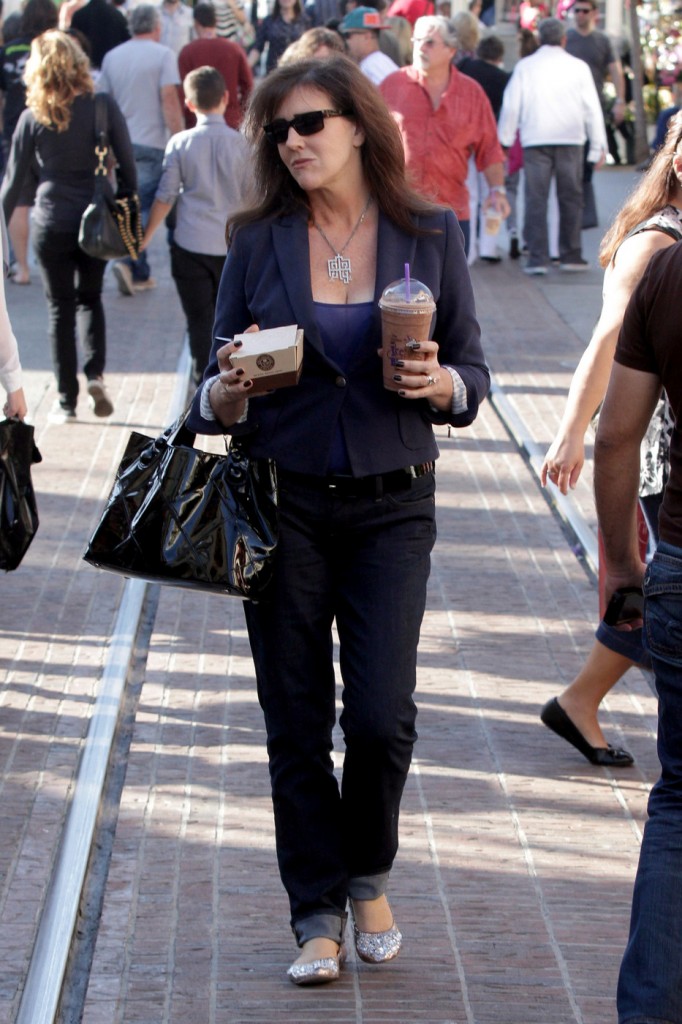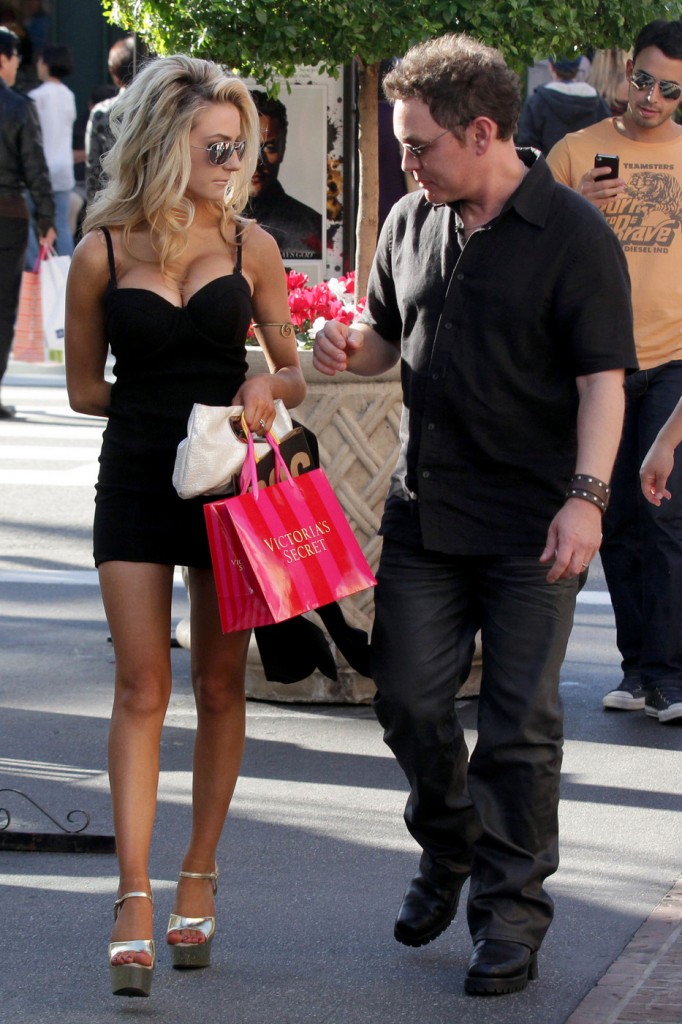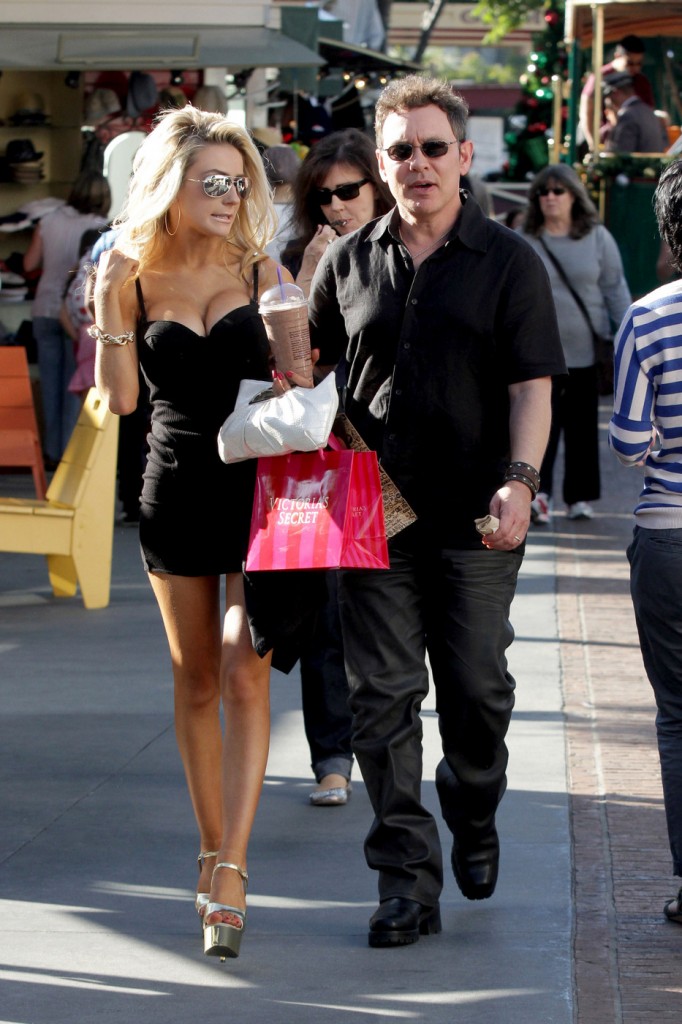 Photo credit: David Tonnessen/Pacific Coast News