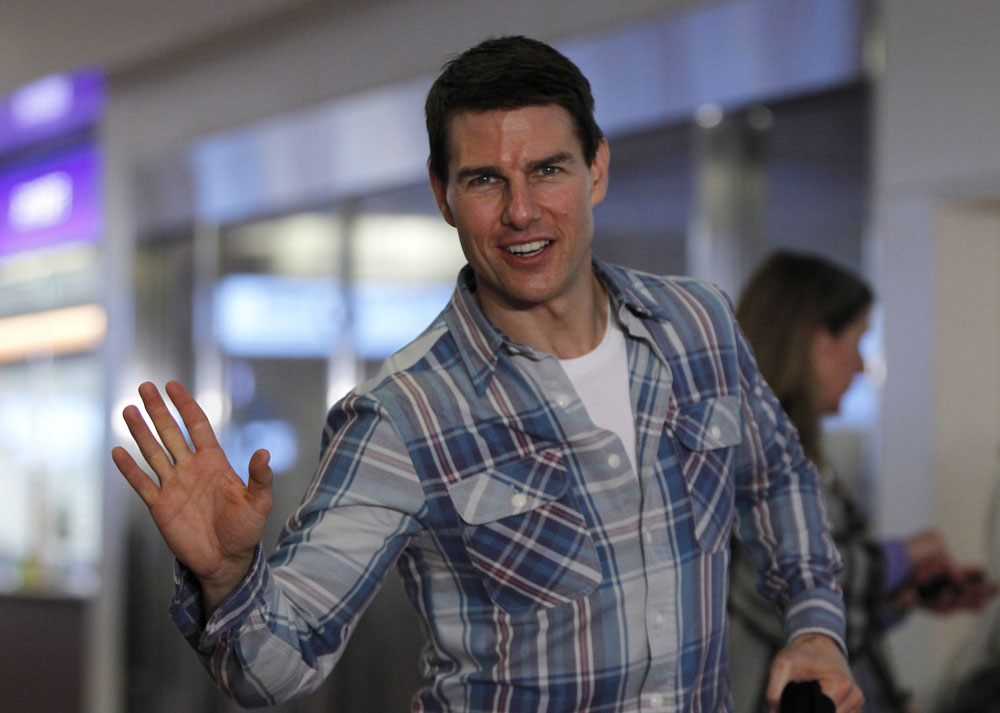 Tom Cruise has been doing the press tour for Mission Impossible: Ghost Protocol, which is out in the US on December 21. It's amazing how young he looks at 49. It's like the guy lets himself go ever so slightly when he's not promoting something, lets his hair grow out and gains a little weight and then – bam! – he channels the crazy into his training sessions, visits his dermatologist for a little freshening up, gets a cut and dye job and ends up erasing about 10-15 years. It's eerie, and not quite hot, but still aesthetically attractive in a sterile way. Charismatic maybe, but just not sexy.
Lainey Gossip has photos from a press conference that Cruise did yesterday in Tokyo. As she points out, it's hysterical how tight his shirt is and how he's obviously straining to suck his stomach in. He looks good and fit, but he should be wearing something a little less revealing, to say the least.
Entertainment Tonight had a very brief interview with Cruise last night promoting the film, and he said something similar to these quotes from the MI Tokyo press conference about how he had a good time working with his co-stars. "I just love what I do and I do it because I want to entertain."
"I love being a part of the team and telling a story."
Cruise loves being a leading man, and it's clear he takes his duty seriously and tries to bring it. The dude did all his own stunts, and he's so hardcore that he swung from cables and walked on the side of a building a mile and a half in the air. Just watching this video makes me want to pee my pants. (Lainey posted this yesterday.)
So I think this gives him points, even if he's looking a little pulled lately. Check him out below on 11/21 in the winter jacket and compare those photos to the one above from yesterday (and on Lainey's site.) The dude looks even younger now, and it's clear he's lost weight in less than a two week interim and that he's done something to his face. I have to say it looks good though.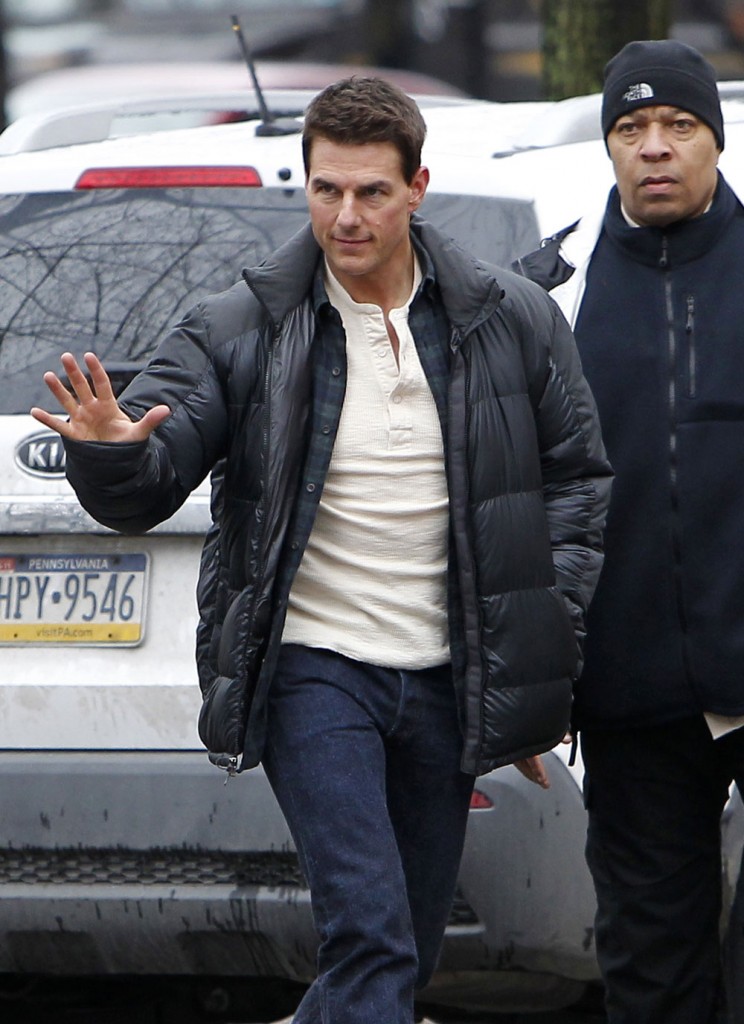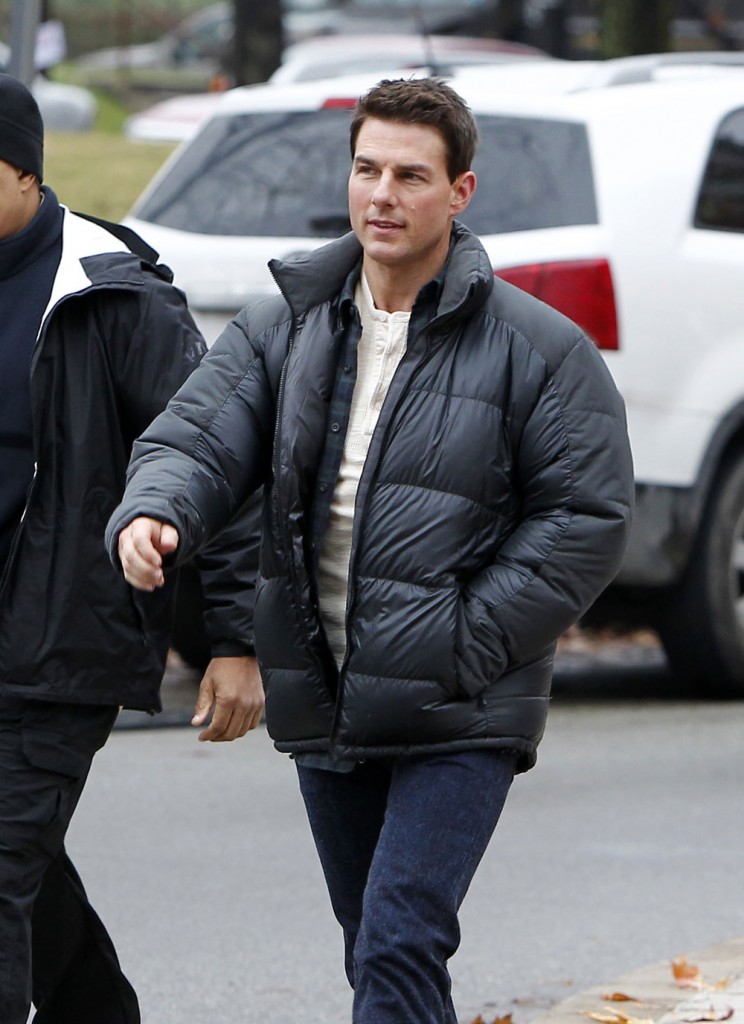 Also, here's Cruise on 6/8/11. His face looks different now doesn't it? It's not just his hair that's cut.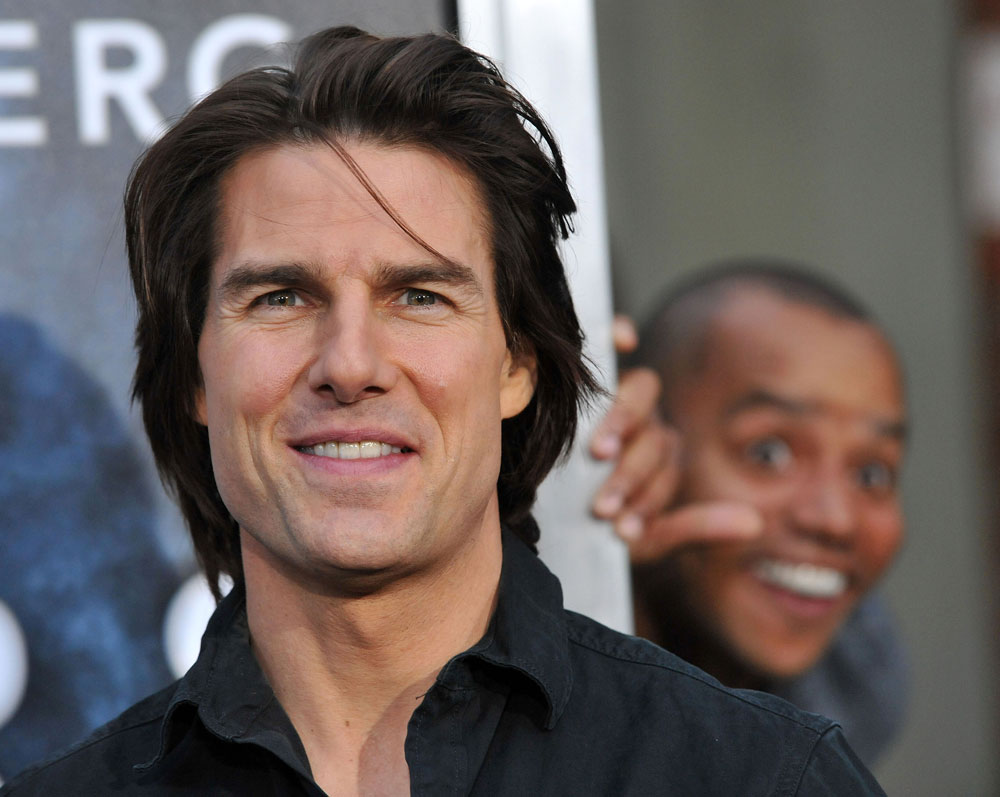 Header photo is from 11/30 credit: REUTERS/Toru Hanai. Other photos from 11/21 credit: Fame Pictures