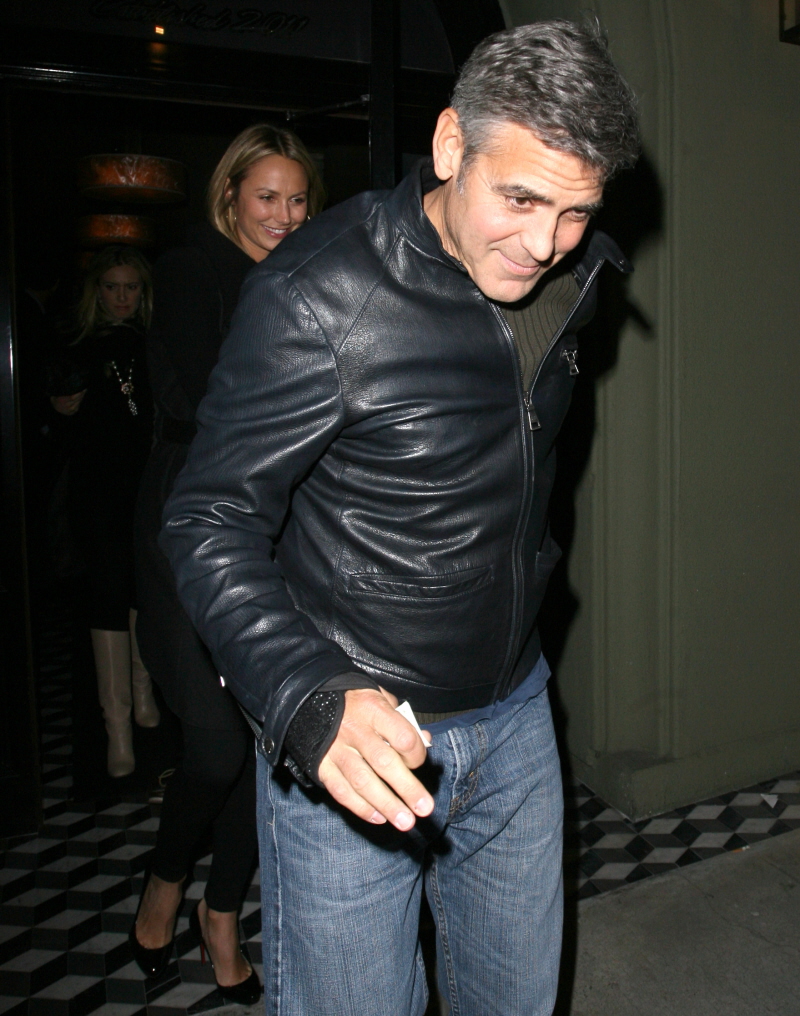 These are some photos of George Clooney and Stacy Keibler from two nights ago. They went out to dinner and the paparazzi swarmed on them as they left the restaurant. According to People Magazine, Clooney & Cray-Cray were doing a double-date with Clooney's producing partner and an unknown female, and everybody was drinking cocktails except for Clooney, who was only drinking wine. People also notes that Clooney and Keibler were "packing on the PDA" – he was rubbing Stacy's leg and at one point, Stacy ran her fingers through his wiglet hair and a source claimed: "He just laughed and put his head on the table."
Meanwhile, Clooney is not only campaigning for the Best Actor Oscar, he's also campaigning for Man of the People. In a recent interview, Clooney took actors to task for complaining about how hard their job is. This is Clooney at his best, honestly:
"I cut tobacco for a living in Kentucky. That was hard work," Clooney told the Hollywood Reporter. "I sold insurance door-to-door. That's hard work. Acting is not hard work. If you're lucky enough to be sitting at a table like this, you've been very lucky in your life. You caught the brass ring somewhere along the way. I've known a tremendous number of talented actors who didn't get opportunities. Is it hard work? It's long hours, but nobody wants to hear you complain. I remember I was selling women's shoes at a department store, which is a lousy job."

Clooney said no actors should complain about their profession.

"I remember I would hear of famous stars complaining in Hollywood about how hard their life was – I didn't want to hear that," he said. "So I don't find it difficult. I find it challenging, and sometimes I'm very bad at it, but I don't find it hard."
[From The Telegraph]
This is Clooney's subtle way of reminding Academy members of how long he toiled, unrecognized and unappreciated. He's a man of the people, he remembers what it was like to be a struggling actor (and a struggling anything), and he doesn't take it for granted. I like this side of Clooney, always and forever. I hate the side of him that hires bimbos to be his "girlfriends" for Oscar campaigns, though. How can I reconcile those two Clooneys?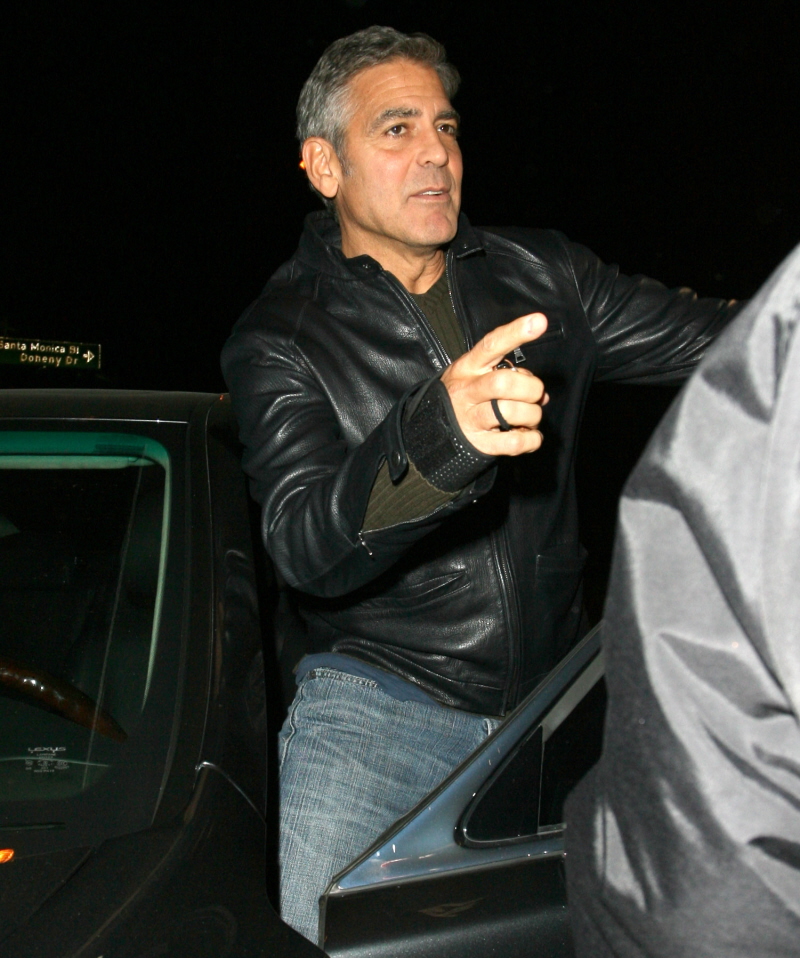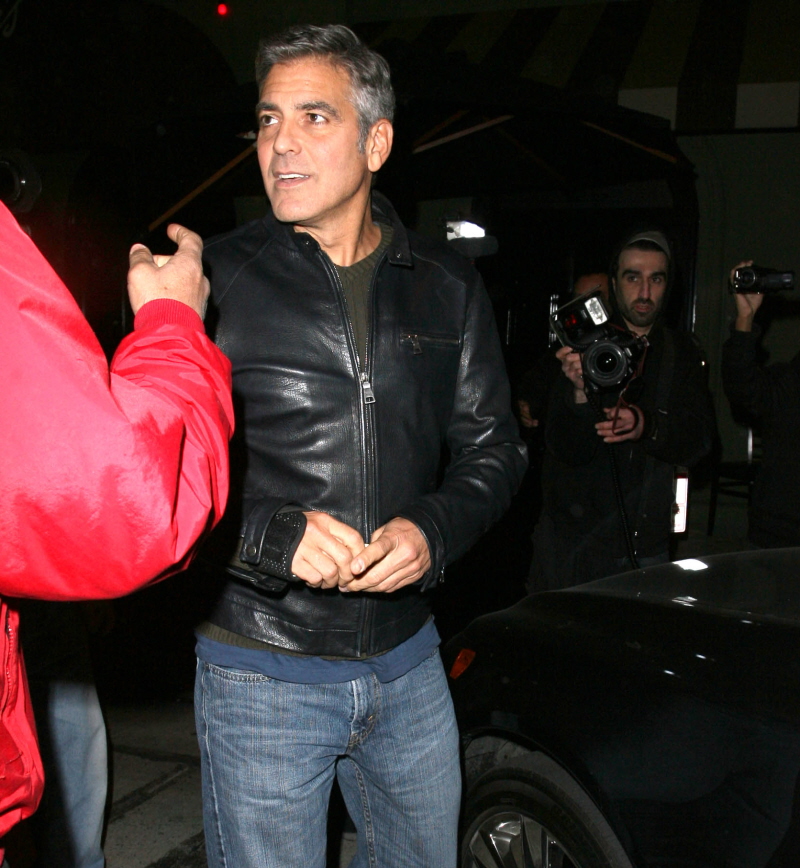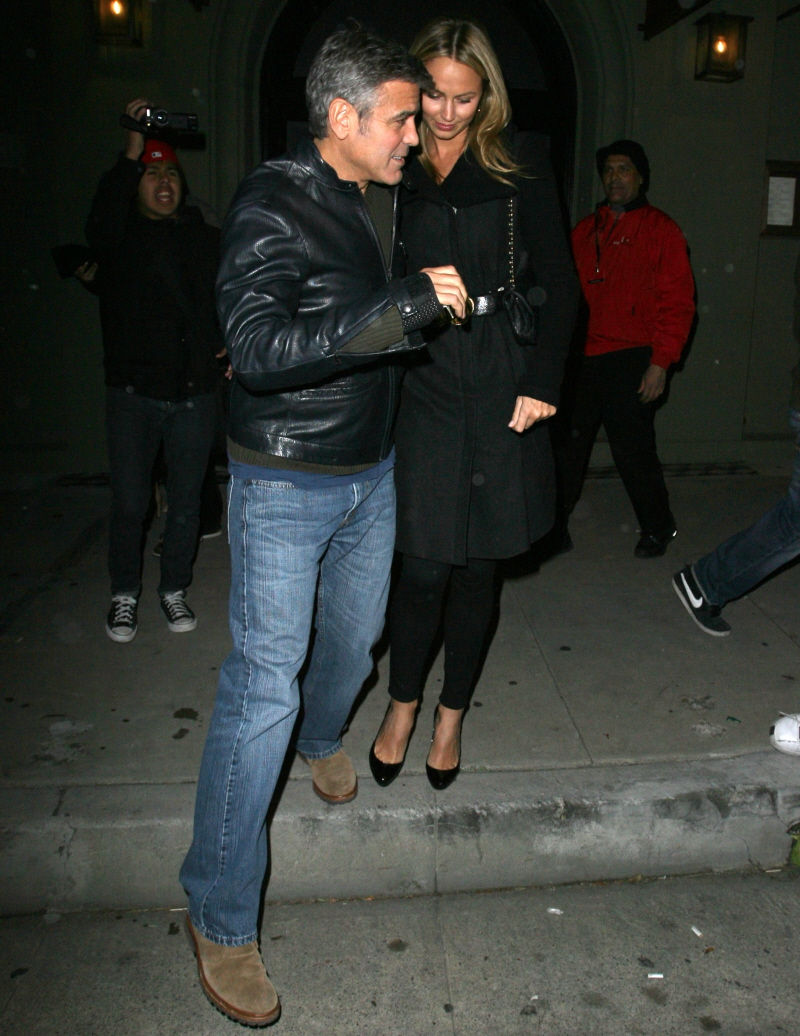 Photos courtesy of Fame.