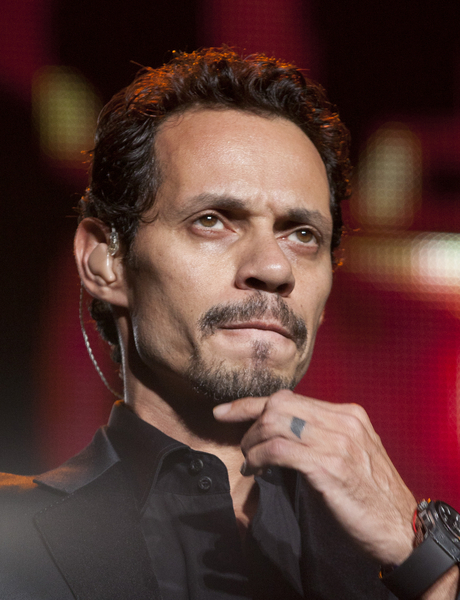 This story came out on Radar a couple of days ago, but Star has more details and it paints a much better picture of Marc Anthony freaking out over his ex's new relationship. It also makes it clear that Lopez is using her new romance to make Anthony jealous, and it's working.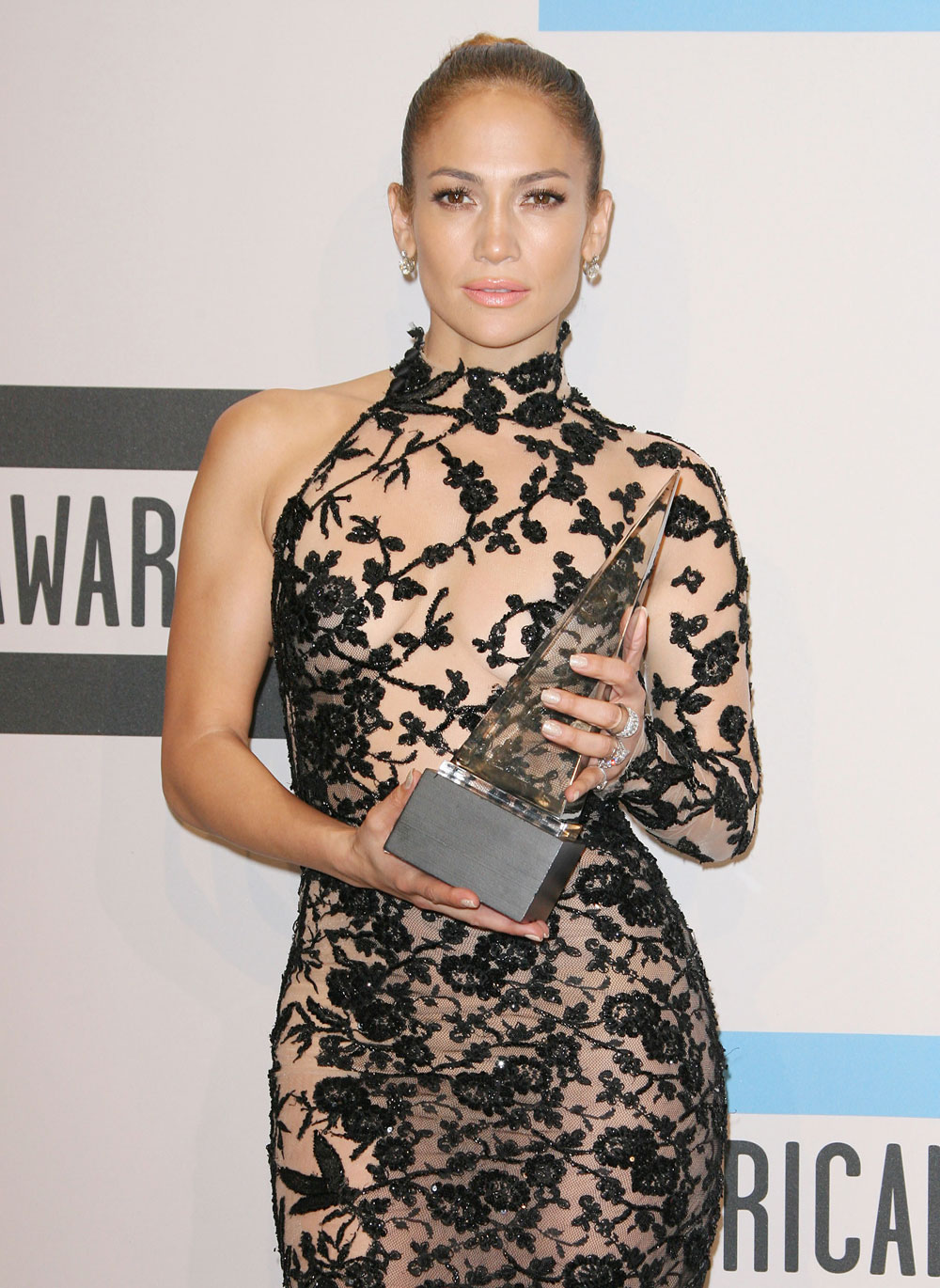 We've heard that Marc and J.Lo have been friendly post-split and that they even hooked up just a couple of weeks ago. Well all that seems to have ended when Lopez took up with her 24 year-old backup dancer, Casper Smart, and made sure to pose for plenty of PDA candids with the young "stud." (That's probably how she thinks of him, but ew.) The only problem is that Lopez and Anthony are still working together, on a talent search reality show in which they scout for acts in Latin America. Anthony found out that Lopez had brought her boytoy along with her on a trip to Peru where they were supposed to film the show. So Anthony called up their producer and threatened to resign. It doesn't sound like he went through with it, as there's a lot of money on the line. This all points to the possibility that their divorce and custody proceedings could get messy.
"Casper was booked on a commercial jet – in economy, no less – back to Los Angeles [from a trip to Morocco with Lopez], but J.Lo had decided that she wanted him to go with her to Peru for ¡Q'Viva!," an insider tells STar.

"When Marc learned through their mutual colleagues that she intended to bring him, he was furious. So in the conference call, he objected to Casper going to Lima, given that he and Jennifer were supposed to be working together, but Jennifer was indignant and insisted that Casper was coming."

Fuming, Marc waited until he got confirmation that Jennifer's private jet had left Casablanca's… Airport. Then he called Idol cocreator Simon Fuller – whose XIX Entertainment is the force behind ¡Q'Viva! – intending to resign, the insider tells Star. "Marc told Simon the reason was, quite simply, J.Lo. He said, 'I can't work with her!'"…

After the blowup over Casper, "Jennifer is threatening Marc with the twins," another source reveals. "She told him she is going to go for full custody. Jennifer claims he is very controlling and jealous."

Marc previously exploded after pictures surfaced of Casper playing doting dad to the twins while romping in Hawaii with J.Lo over Thanksgiving. "Marc saw them all looking like one big, happy family and called J.Lo immediately and tore into her," the source says. "He believes this is just a rebound and that she can't keep a relationship going."
[From Star Magazine, print edition, December 19, 2011]
That was a douche move for J.Lo to bring Casper with her on a business trip with Anthony, and of course Anthony hit the roof. I don't like either of them and assume that Anthony overreacted over having to see the guy, but I understand why he got upset over those photos of Casper with his kids. It was a low blow for Lopez not only to bring Casper around the kids on that Hawaiian vacation, but especially to make sure that so many pictures got out documenting it. She deserves her fun, but she should keep her kids away from her new piece until she's serious.
Radar notes that these two haven't officially filed for divorce yet as they're still negotiating a settlement. It could go into next year before all the complicated financial details are worked out. It looks like divorce is inevitable. Hopefully Lopez won't immediately marry her rebound fling once she's legally able to. You can easily imagine her doing that.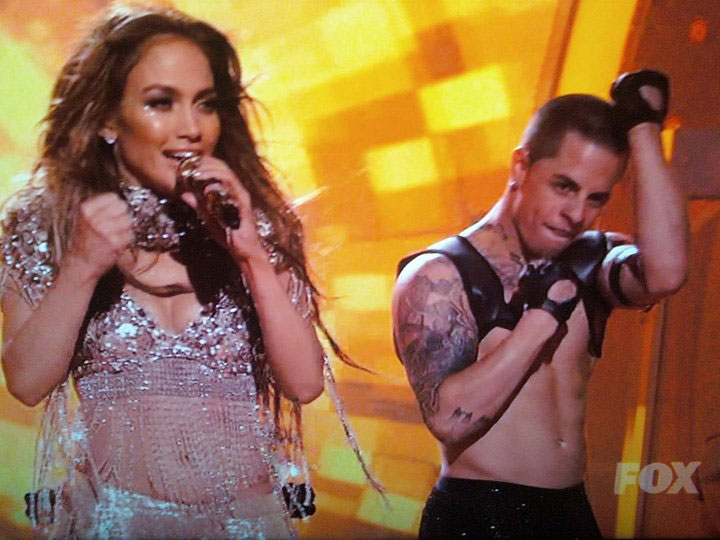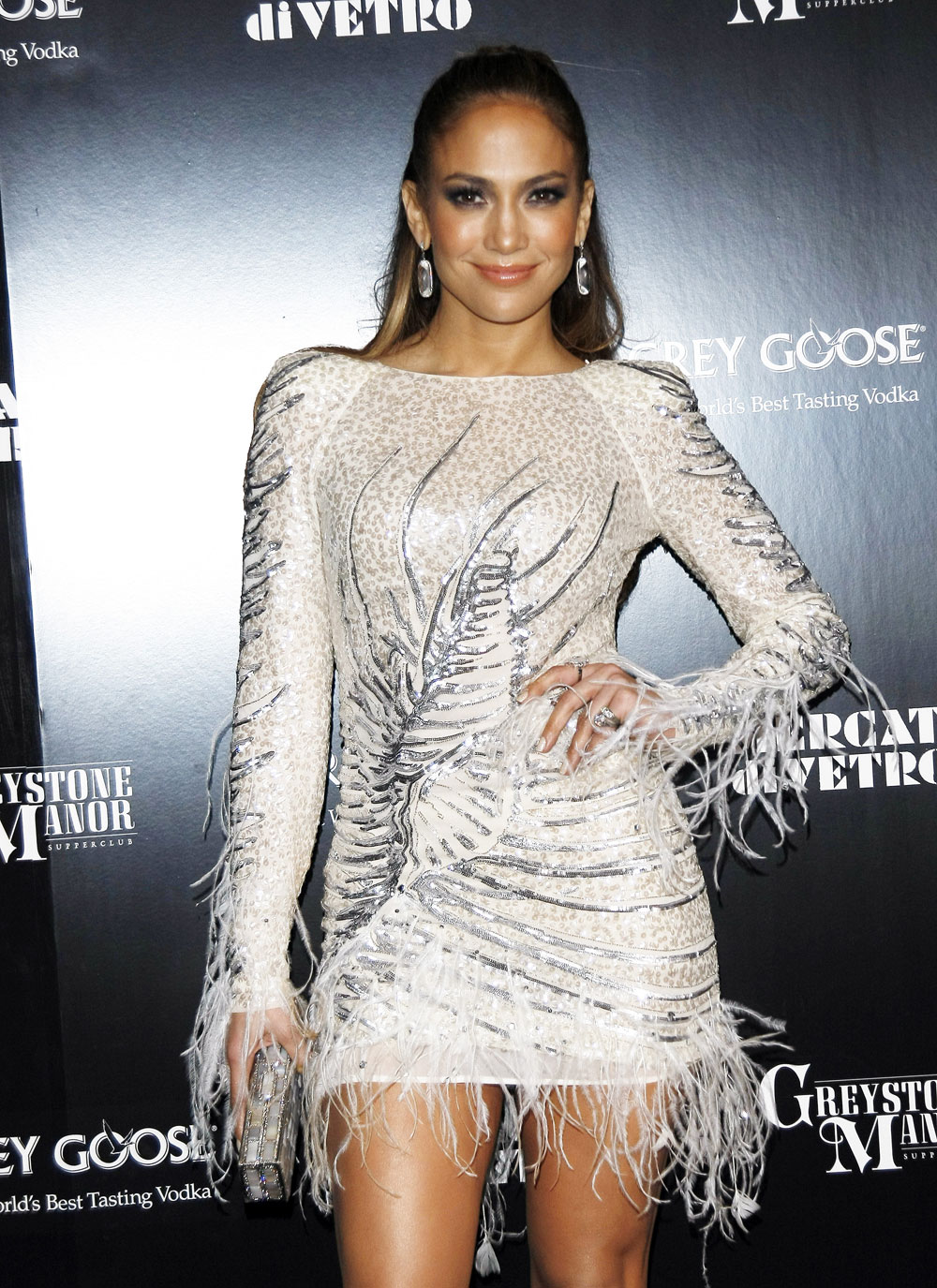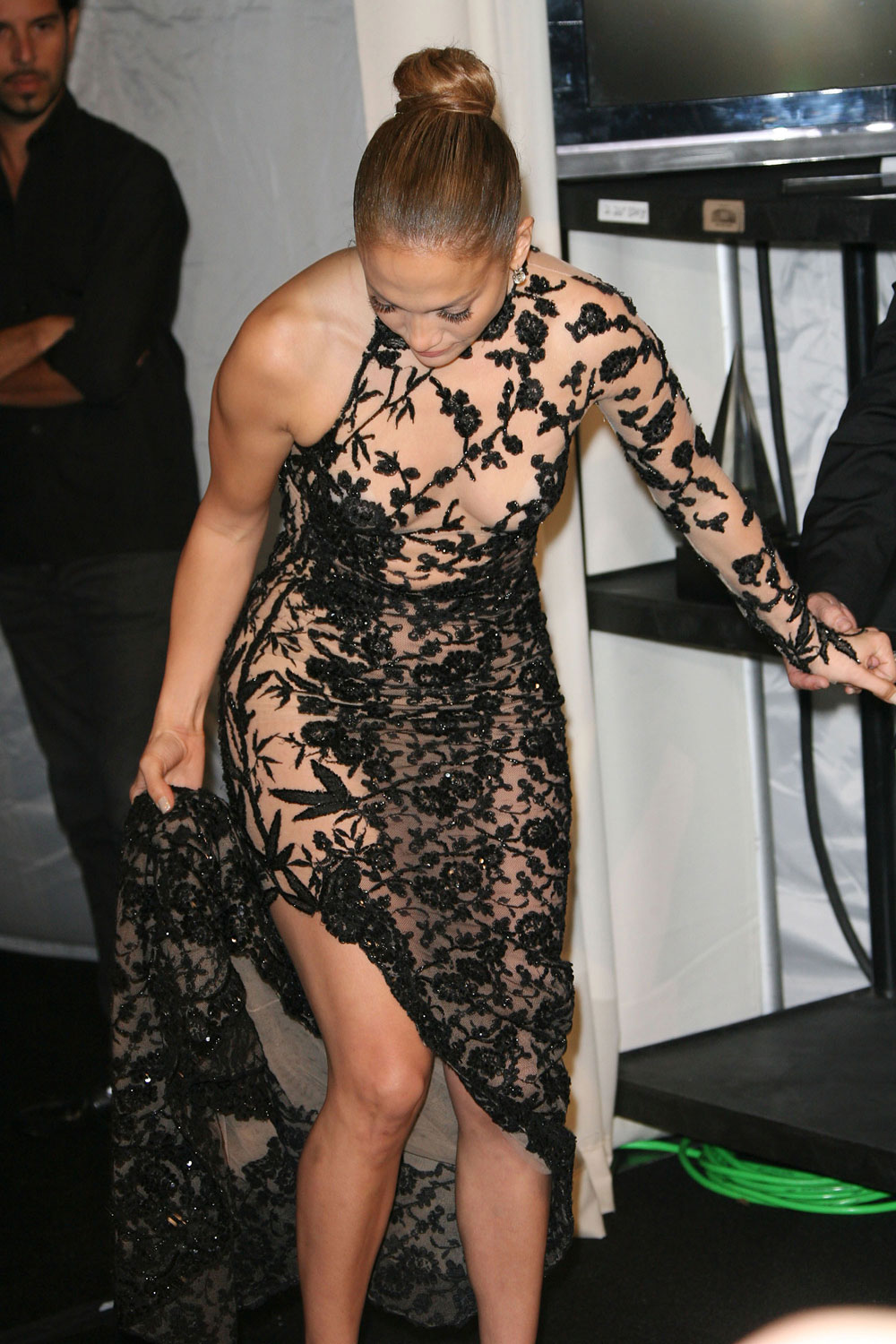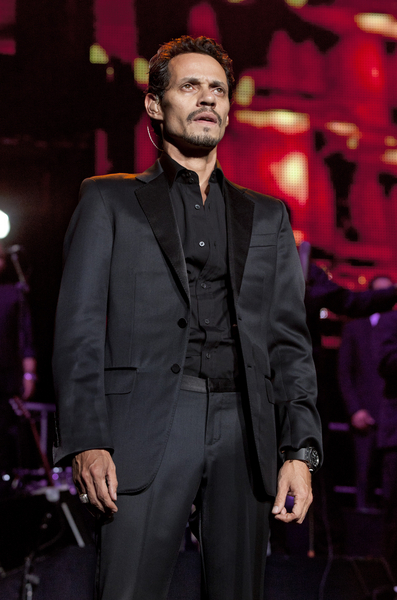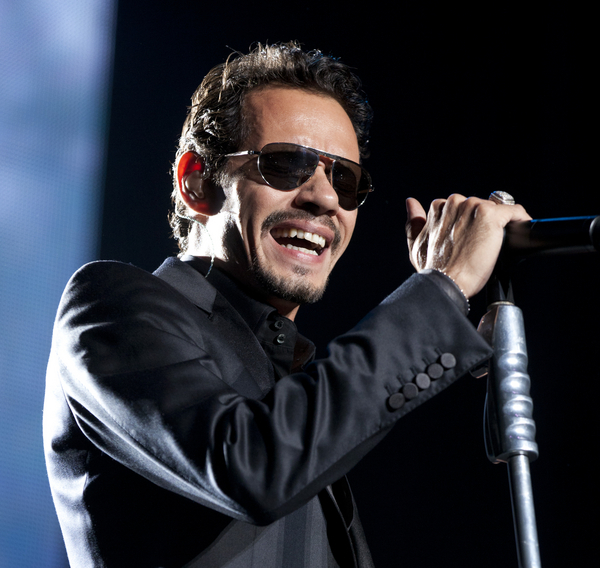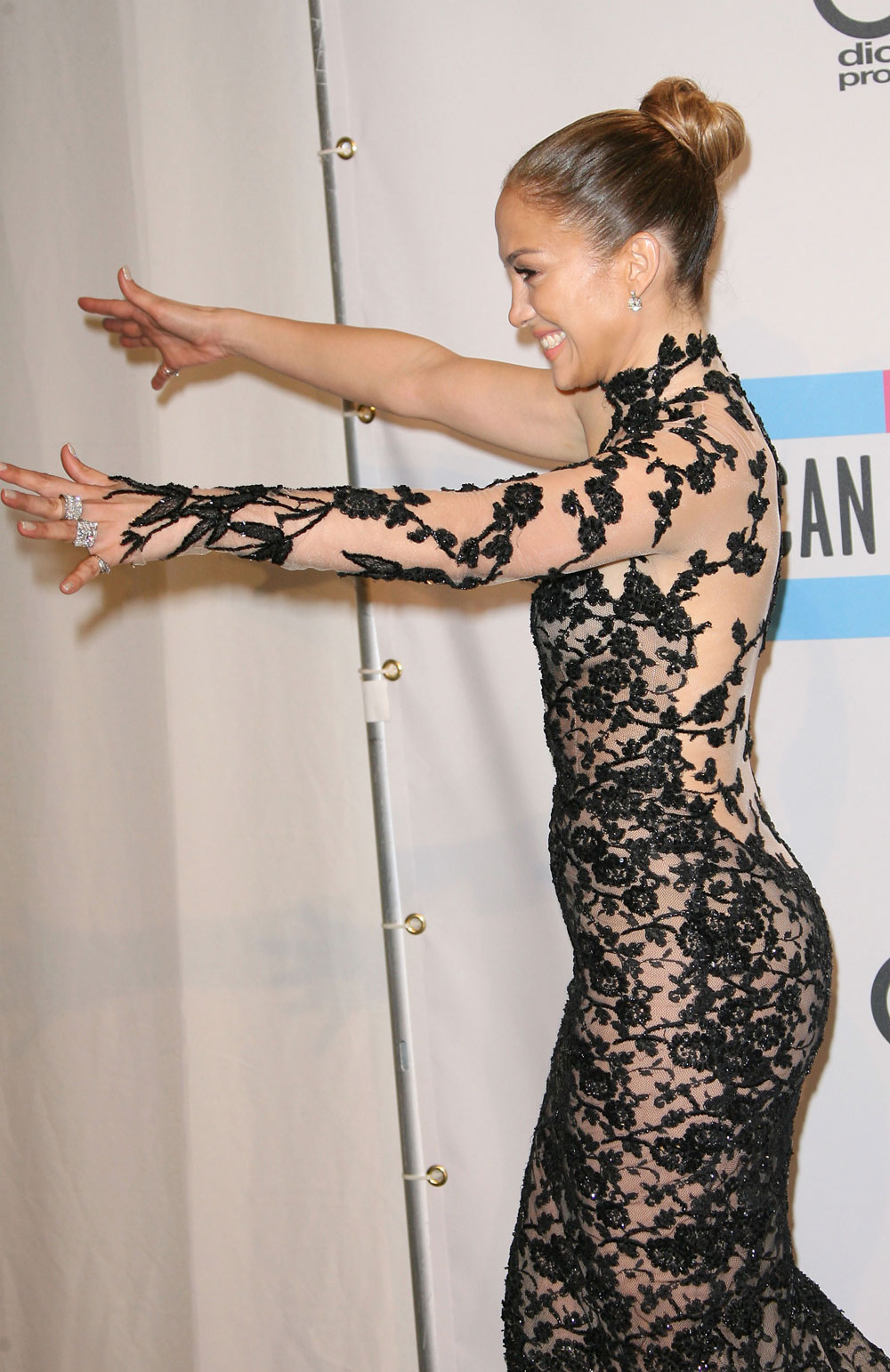 Marc is shown performing on 9/9/11 at the Meadowlands. Credit: Janet Mayer/PRPhotos. Jennifer is shown in two different outfits at the AMAs on 11/20/11. Credit: WENN.com and Fame