Here are photos from last night's London premiere of Sherlock Holmes 2: A Game of Shadows. How much would you love to be Noomi Rapace right now, in the middle of that sandwich? So… Robert Downey Jr. or Jude Law? Sherlock Holmes or Dr. Watson? The obvious choice (for us dirty slores) is "BOTH. Right here, right now." But if you had to choose… which would it be? Jude Law could get you pregnant with just a look. And Jude's got the impossible prettiness, although the pretty has been weathered by time. Robert's kind of vampire at this point – he's 46 years old, and all of those drugs he used to do just preserved him. He's the most youthful-seeming 46 year old. Oh, and he's really hot too. And he has so much energy, and he's brilliant. So… brilliant, energetic with a young soul or pretty and pregnant? Sigh…would you like more pretty?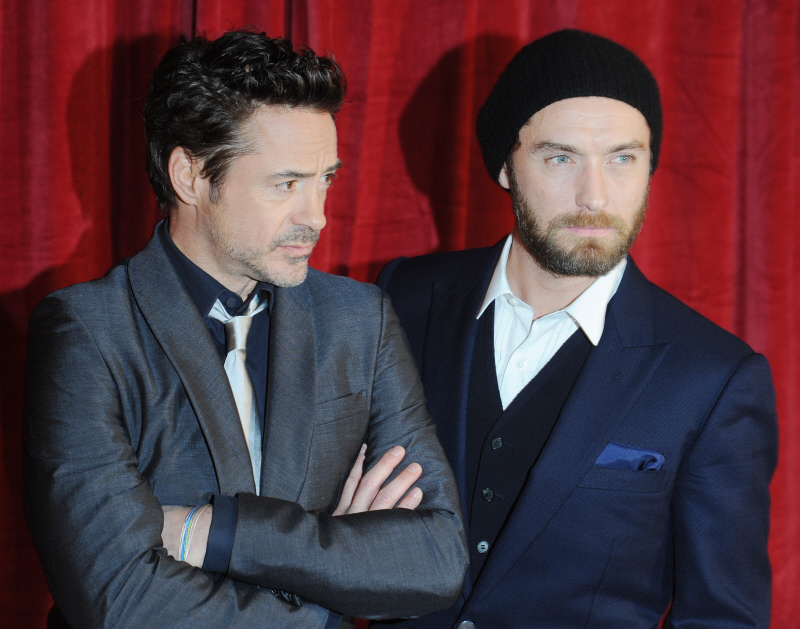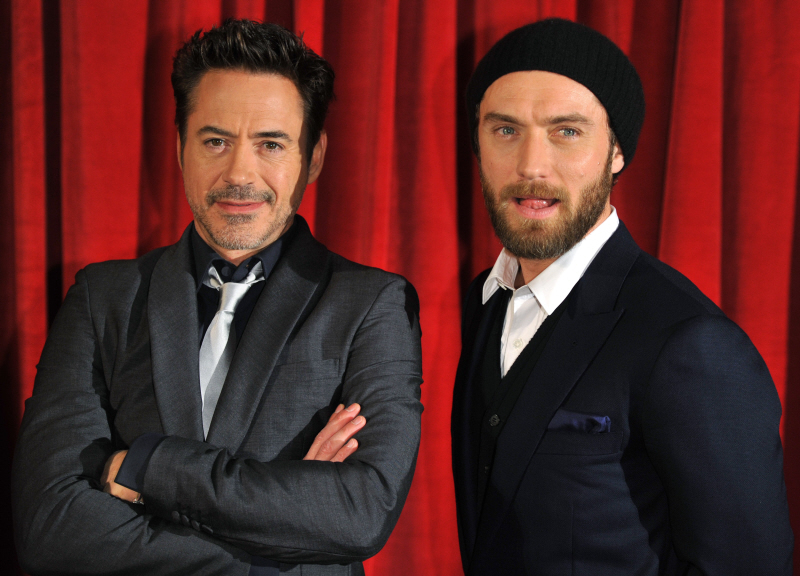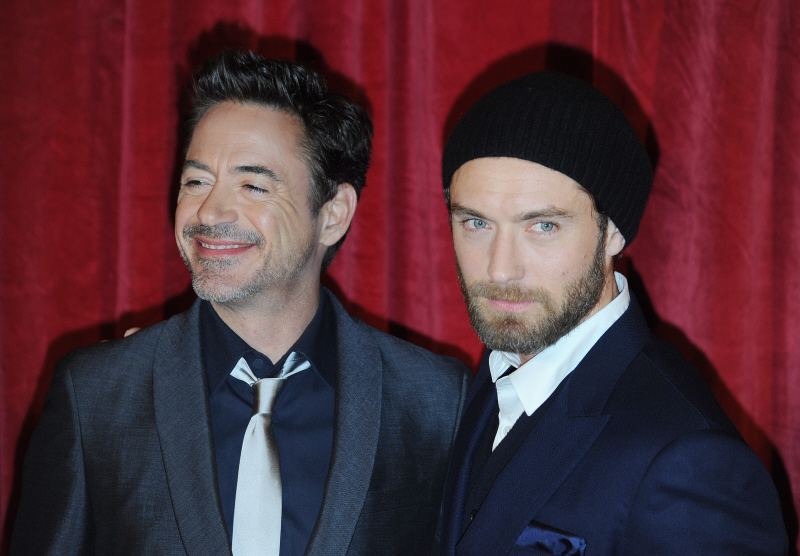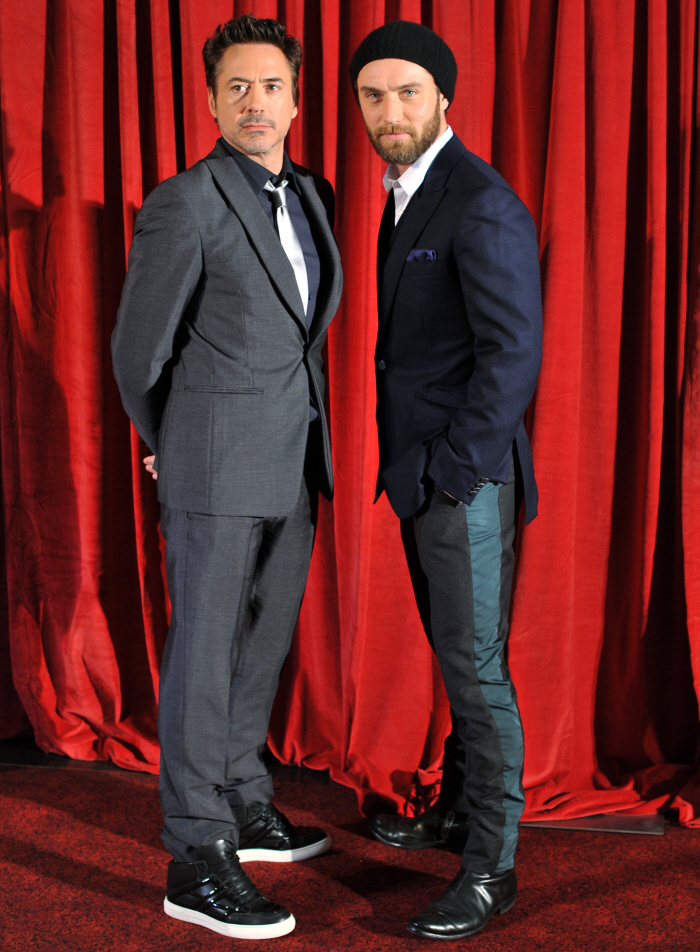 Noomi Rapace's dress is Carolina Herrera. Isn't it terrible? I'm also including a photo of Sherlock director Guy Ritchie and his baby-mama Jacqui – doesn't Guy just look super-thrilled? Yeah.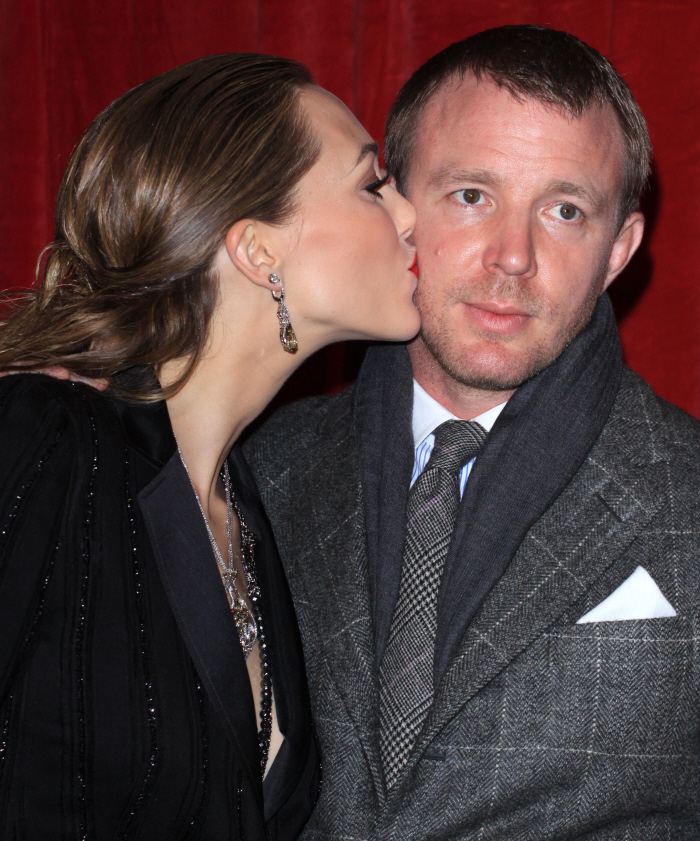 This is one of my favorite photos – I love Jude Law for stopping and straightening Noomi's train. That's such a lovely and chivalrous thing to do for a lady, right? God, I love Jude. He could totally get me pregnant. I bet Noomi is pregnant right now.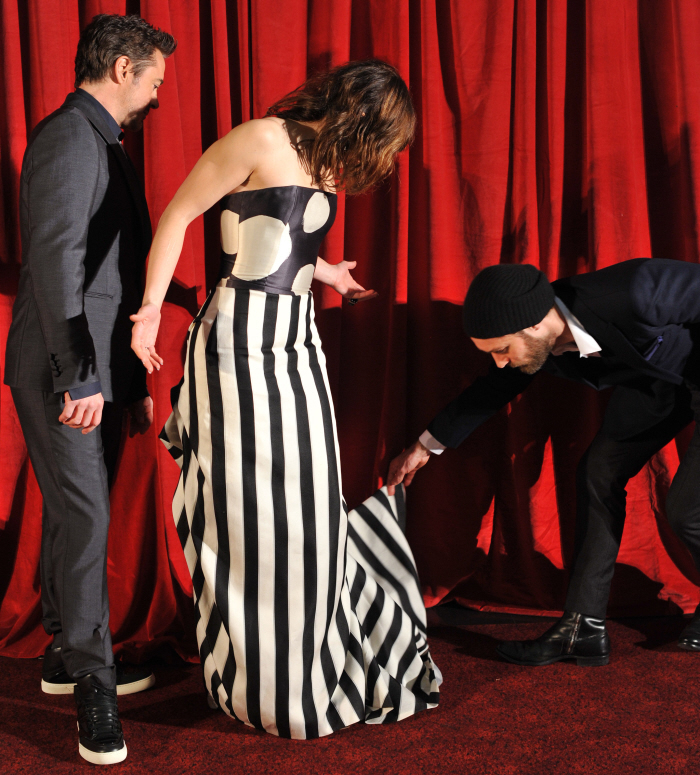 Photos courtesy of WENN.