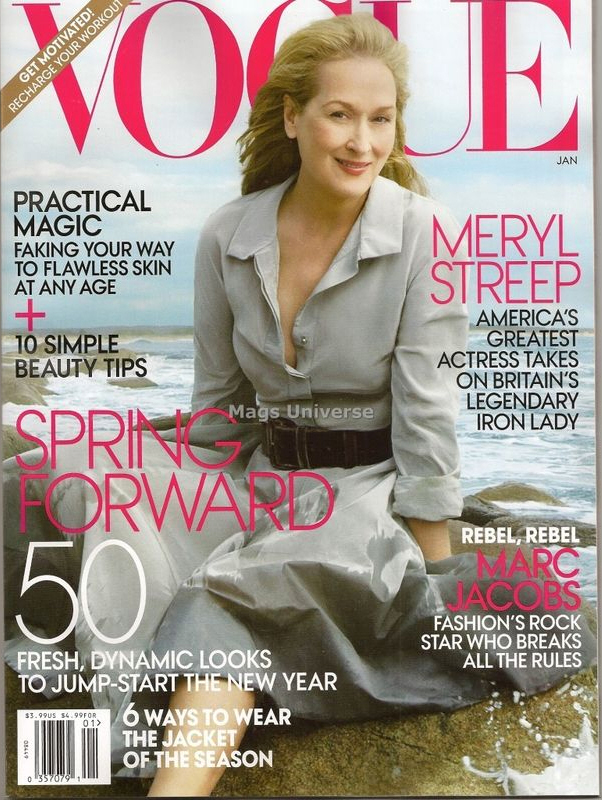 Meryl Streep scored what I'm thinking is her very first Vogue Mag cover for the January 2012 issue. HER FIRST. She's 63 years old and an American treasure, and this is her first time on the cover of the bible of American fashion? Yes, I'm sure Meryl really doesn't give a crap – she has more important things on her plate – but it's still odd/amazing to me that Meryl went her whole career without ever appearing on Vogue before now. Blake Lively has had two covers, for the love of God. Sarah Jessica Parker gets a cover every time she farts out a new rom-com. My point: if we're talking about relevancy, vitality, talent, intelligence, heart and humor amongst American women, how is Meryl not dominating the conversation?
So what do you think of the cover shot? Eh. Meryl looks prettier and younger in candid photos and in films. Plus, I don't care for the outfit they chose for her, but I'm really looking forward to the interview.
Streep is promoting The Iron Lady, which is apparently a passion project she's wanted to do for a long time. She and the film have already faced a heap of criticism for the portrayal of Margaret Thatcher, but I haven't read one interview with Meryl where she says anything less than kind about Thatcher. In a new interview with The Telegraph, Streep said that she had seen Thatcher give a lecture in Illinois a decade ago: "She carried on for an hour and a half – she never tired. She sort of gained, if anything, interest in going on. Speaking in really cogent, beautifully wrought paragraphs. She was impressive. Just that galvanising intelligence – making her point, never losing track of the question, always circling around to the point that she wanted to make." I don't know… she sounds really respectful to me.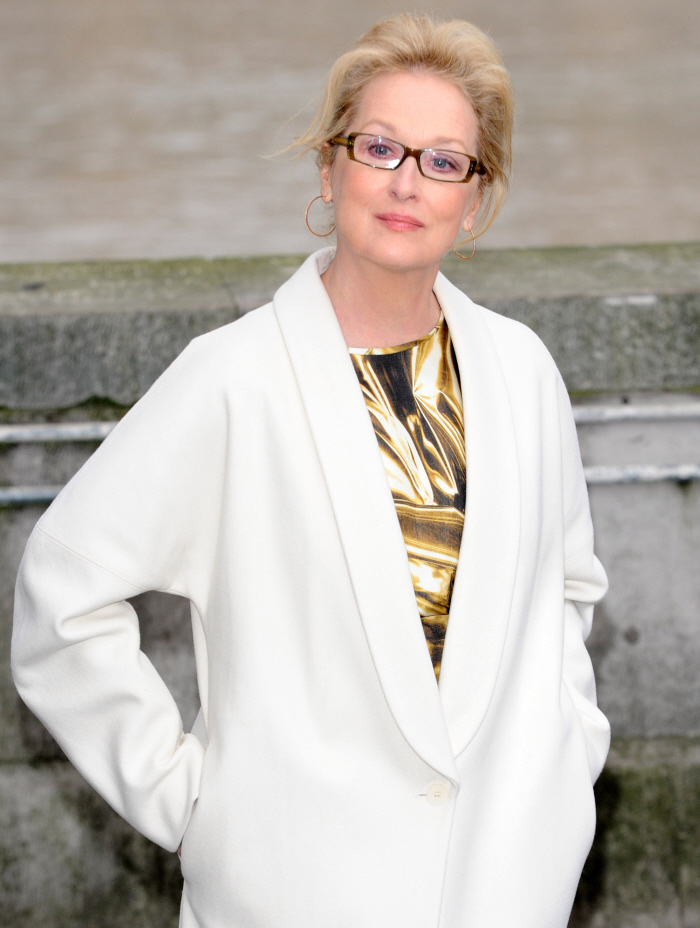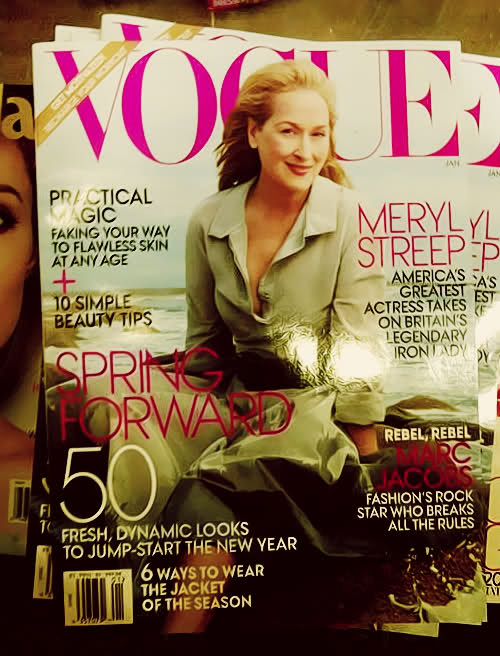 Covers courtesy of The Fashion Spot.