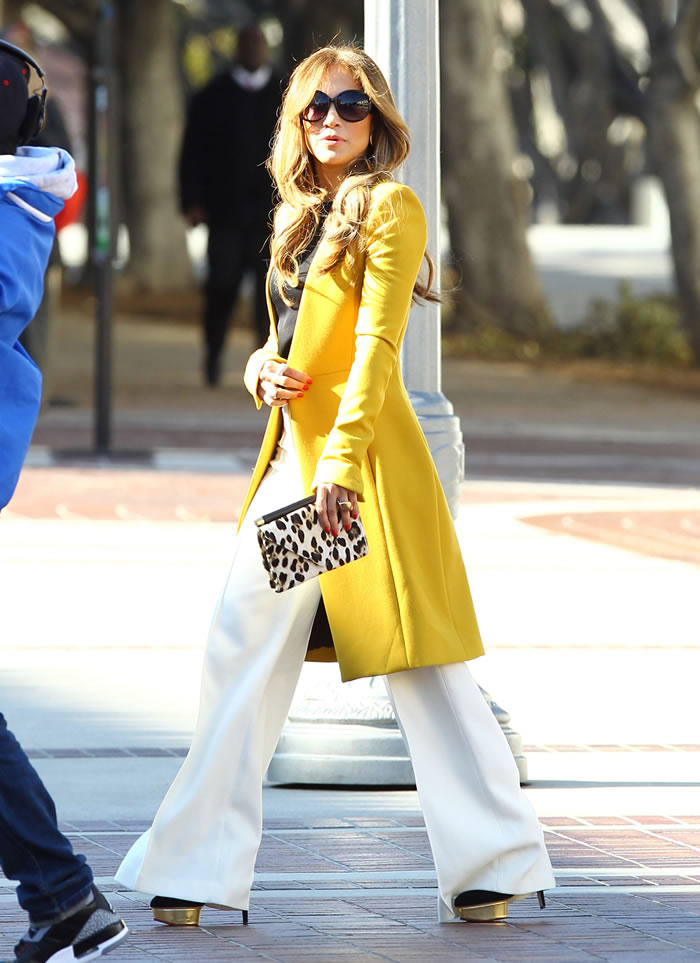 Here's a photo of Jennifer Lopez a few day ago while en route to tape the eleventh season of "American Idol." Business is going well for Ms. Lopez, but her private life may have hit (another) rocky patch. You see, people just won't let her date 24-year-old Casper Smart (or as CB likes to call him, "Baby Doucheface") in peace even though she was the one who wanted us all to know that she was banging a much younger dude. And Jennifer even took the dude on vacation to Hawaii along with her 3-year-old twins.
Then the trouble started. Jennifer's mom stopped speaking to her, and Marc Anthony refused to work with her when Baby Doucheface was in tow. Also complicating matters is the fact that Jennifer really doesn't think that she looks too much older than Casper. Why, they almost look the same age, right? Right?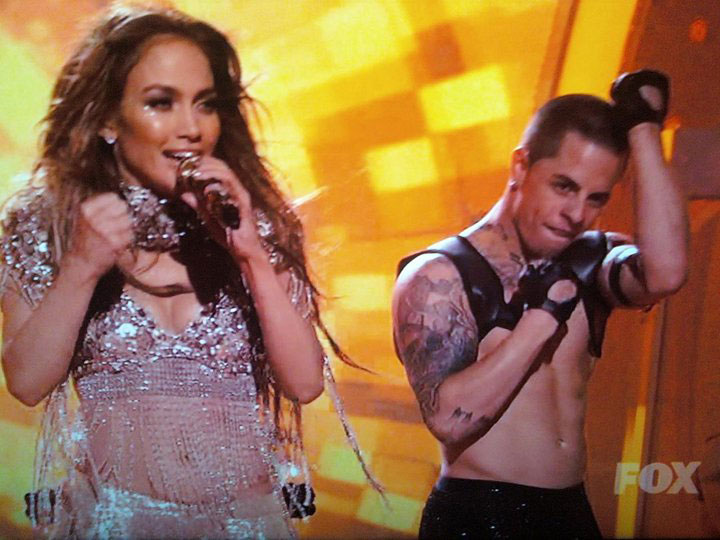 Well, The Enquirer has heard from a few eyewitnesses who say that Jennifer is being mistaken for Casper's mother while they're out in public together. It's kind of hilarious merely because Lopez always acts like an entitled brat, and now she's actually dating a little brat herself. Naturally, the diva is pissed off and throwing tantrums as a result:
"I'm his girlfriend — not his mother!"

That's what an irate Jennifer Lopez spat after the hot-blooded "American Idol" judge, 42, was mistaken for being the mama of her 24-year-old toyboy Casper Smart! The curvy diva is disgusted with strangers assuming she is Casper's mother and it's affecting her ego, sources say.

"Jennifer is tired of people making comments," divulged a source close to the Latina bombshell, who is separated from her husband of seven years, salsa singer Marc Anthony. "She doesn't know what's worse — being mistaken for Casper's mother or accused of being a cradle-robbing cougar!"

At 18 years Casper's senior, the booty-ful star is technically old enough to be his mother. "But it kills Jennifer every time the age difference is brought to her attention," noted an insider.

"The two of them stopped in a McDonald's recently, and Jennifer was mortified when the cashier asked Casper if he wanted to have his mother's order added to his or if they were going to pay separately. Jennifer shouted: "I'm his girlfriend — not his mother!" And then she grabbed Casper's arm and marched out in a huff, the insider said. Added another source: "The cashier's comment really bruised her ego."

Now sources say that when J.Lo goes out with her tattooed toyboy, the image-conscious entertainer wears very little makeup and run-of-the-mill outfits so she doesn't draw attention to the two of them. But she just can't disguise the age difference. And during another outing, Jennifer blew up when a bartender asked to see Casper's ID but not hers, the insider divulged.

"Jennifer just doesn't think she looks that much older than Casper and took huge offense when the bartender carded Casper and not her," the source said. "Jennifer enjoys spending time with Casper, but her ego is taking a solid beating. Friends predict the nonstop comments from strangers are the beginning of the end for the couple."
[From Enquirer, print edition, December 26, 2011]
Aww man, you mean that Casper didn't even get to eat his Happy Meal before Jennifer made him leave McDonald's? That's some unpalatable, bad mommy-like behavior right there. Can you imagine this poor little face right after it learned that there would be no McDonald's that day?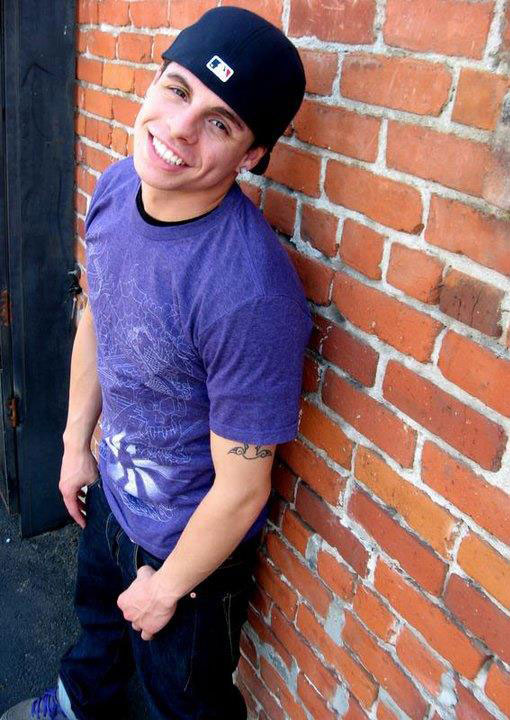 Seriously though, if Jennifer has a problem with age difference, she shouldn't have decided to date a guy who's young enough to be her own son. If this story is true (and it likely is), then Jennifer either needs to dump the guy or make like Madonna and just ignore what everyone is saying. Barring her ability to tune out the opinions of others, Jennifer might want to go with someone a little more age appropriate. Or even just be single for awhile. Such a novel thought.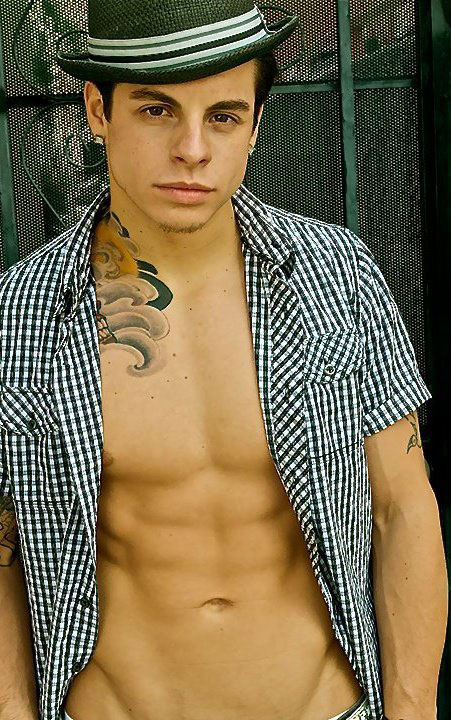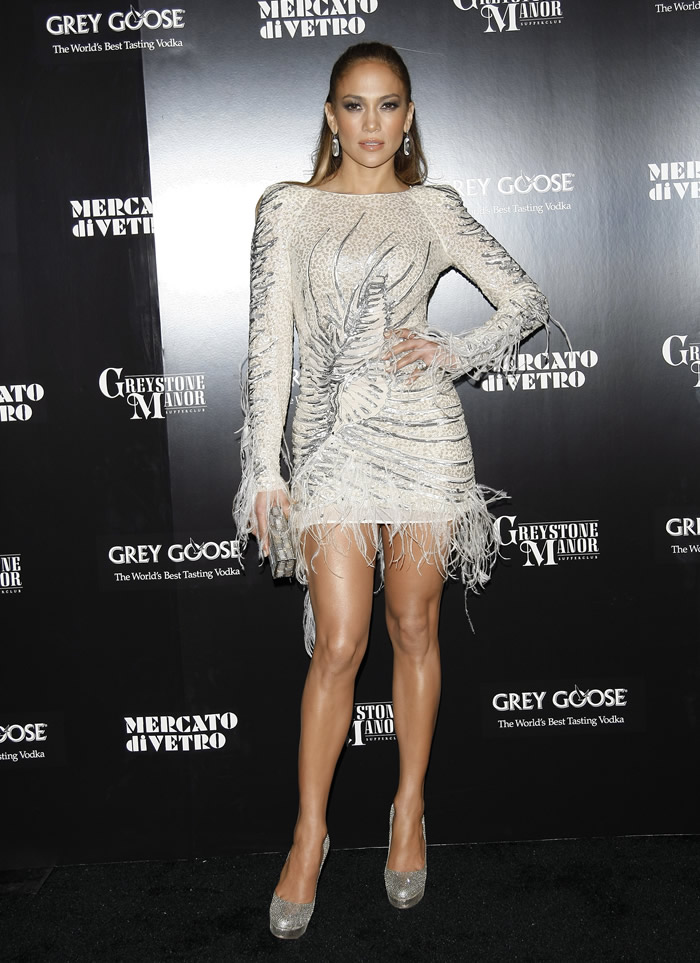 Photos courtesy of Fame and WENN