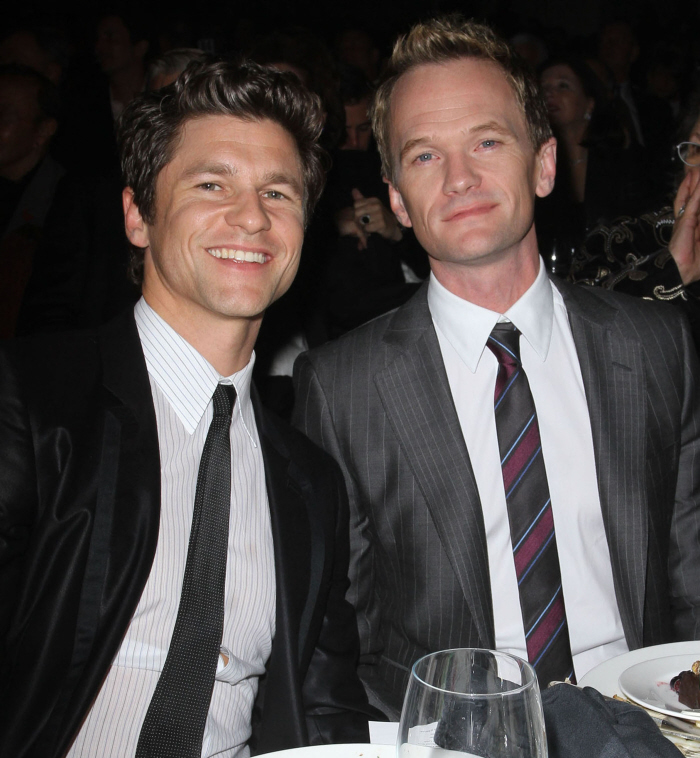 I don't think I realized that Neil Patrick Harris's boyfriend/fiancé/partner doesn't have a real job…? Is he the Stacy Keibler of gay Hollywood? According to the Enquirer, David Burtka barely works, but in reality, it seems like David has had a full CV. According to his Wikipedia page, David Burtka was a stage and television actor with a decent IMDB page, and in 2009, David gave up his acting career to become a chef after he graduated from Le Cordon Bleu College of Culinary Arts in Pasadena, and David runs his catering company…? Catering seems like a significant time-suck, as does running and operating a catering company. Not to mention the fact that Neil and David are parents to two small children, another huge time commitment. Anyway, the Enquirer claims David really doesn't work that much, and Neil Patrick Harris's acquaintances began joking him about his "gold-digger" and "kept house-husband." So NPH decided that David needed a "real job" – on E!
Stung by gossip about his "golddigger" fiance, a red-faced Neil Patrick Harris ordered David Burtka to get a job – and then found him one! NPH used his considerable showbiz clout to reel in a sweet deal for Burtka to work for E! as an on-air correspondent covering red-carpet events, beginning in January 2012.

"Neil got sick of David behaving like a kept house-husband," an insider says. "Here he is up to his eyeballs in work between his CBS sitcom, hosting various award shows and co-parenting their twins while David spends just a few hours a week on his catering business."

NPH sprang into action after overhearing two crew members refer to him as David's "sugar daddy."

"He got so upset he ordered David to 'get a real job' and volunteered to make calls to help him find work," said the source. "Within days, David had meetings all around Hollywood, and the next thing you know, he was hired by E!"

Neil, 38, and David, 36, have been engaged for more than five years and they're planning a glitzy theatrical wedding on Broadway after the New Year. They are parents to daughter Harper and son Gideon, and the source claims they are "looking for a full-time nanny to help out."
[From The Enquirer, print edition]
In my mind, David was hired by Ryan Seacrest because Ryan secretly crushes on David, and Dame Seacrest comes between NPH and David and it all becomes a huge mess. But maybe that won't happen. Hopefully, David just views this E! gig as something fun to do, something to get back to his theatrical roots. I wonder what's going to happen to his catering company? Maybe it was just a fluff gig after all.
Also – NPH is 38?!??! He must be a vampire.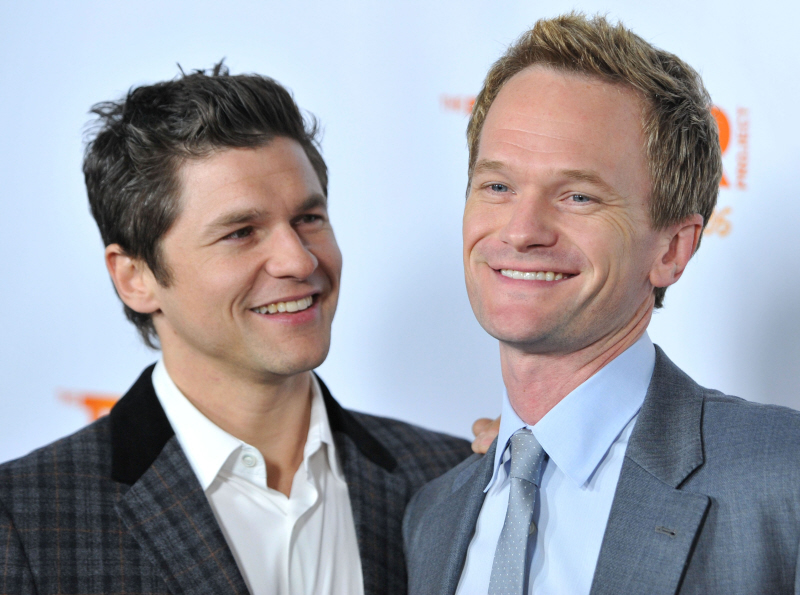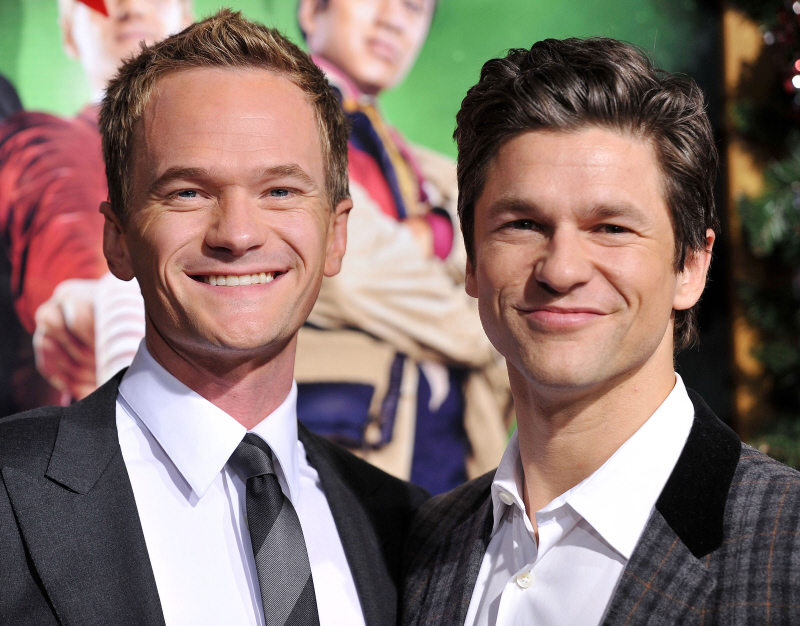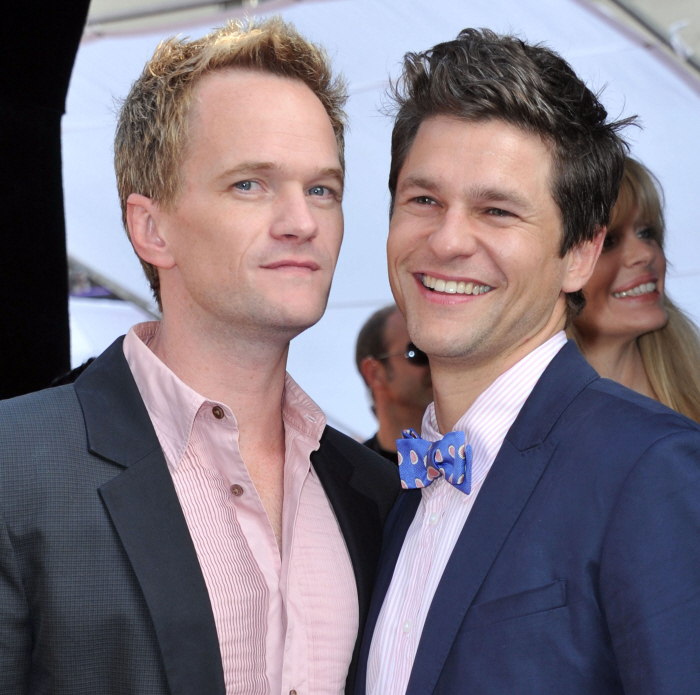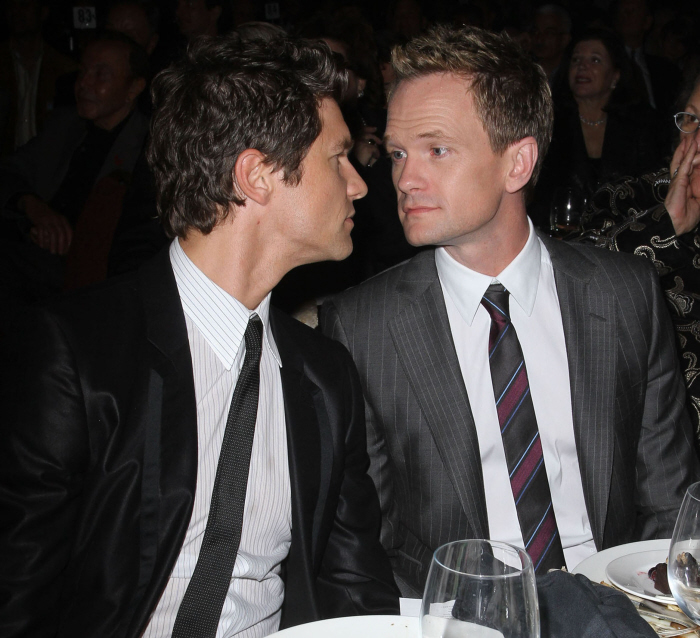 Photos courtesy of WENN.