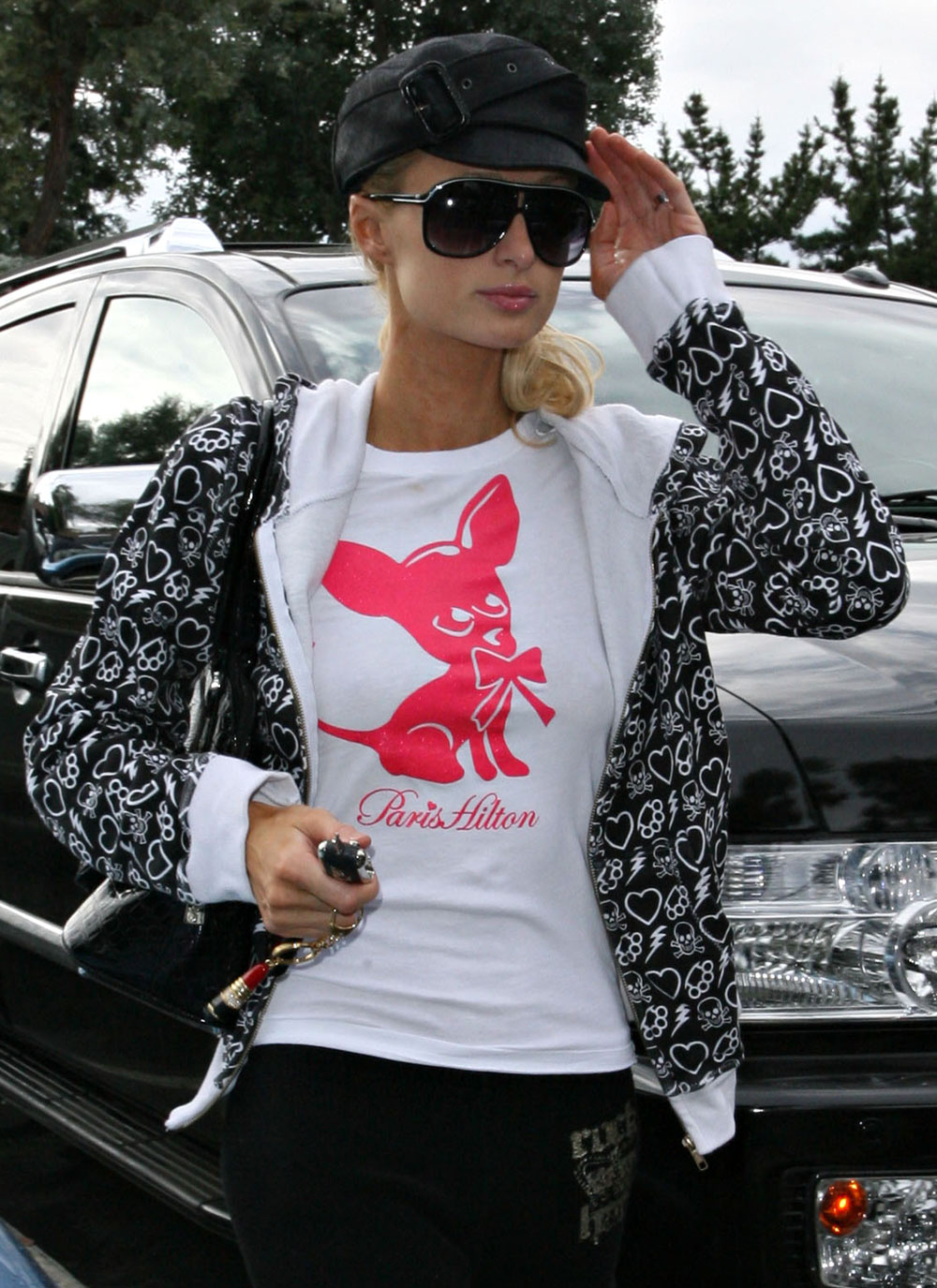 Paris Hilton became famous for doing absolutely nothing – except for being a skank. Yes, she's had two reality shows, a music CD and a handful of movies, but ask people what Paris is known for and most people will talk about the sex tape and the vagina-flashing. But in her latest interview, the heiress says she is the victim, who has been exploited by men who want to use her for sex and money.
But sexy Paris Hilton snuggled up to me and simpered that SHE'D been exploited by all the men in her life – hungry for fame and fortune.

Cooing that she has now found true love and Mr Right in rock star Benji Madden, the world's most talked about blonde broke her silence to condemn that pesky string of exes.

Tearful multi-millionaire Paris fluttered her eyes and told the News of the World: "Every other guy I've been out with has used me for money or sex – but in most cases they just want fame. It made it hard to trust people."

Top of Paris's treachery hitlist is ex-boyfriend Rick Salomon, now 40. The small-time film producer made millions selling the infamous home-made sex tape of Paris, which was originally leaked on the internet.

In the UK to film her new reality ITV2 show, Paris Hilton's British Best Friend, she told us: "I loved this guy for three years but he betrayed me. Rick's a scumbag and I hate him.

"It was just the most horrible thing that's ever happened to me. So humiliating and embarrassing. But at the end of the day, I didn't do anything wrong."
Oh, boo hoo. There are just so many things wrong with Paris trying to paint herself as a wholesome, innocent girl manipulated by guys. First off, I've seen that sex tape. Paris knew the camera was there – she loved every minute of it and spent the entire time arranging herself and posing so her "good side" was being photographed. Anyone who consents to being filmed should know the risk of that tape being released. And second off, it's not like Paris wasn't aware that the men she chose to associate with were notorious scumbags. She's still best buddies with Joe Francis, her partner in numerous coke binges. As for her claim that men use her for money, Stavros Niarchos and Paris Latsis didn't need Paris' money.
My guess is that Paris is trying to rewrite a little history here, now that she has a steady boyfriend. Too bad there are way too many videos and photos that contradict her statements now. But if Paris hadn't spend the last few years acting like a fame whore, no one would know who she is. Instead of trying to act like it wasn't her fault, it would probably be better if she just owned up to her antics, chalked them up to being young and stupid, and moved on.
Picture note by Celebitchy: Paris Hilton is shown shopping at Borders in LA on 11/2 (credit: WENN), outside her car in LA on 11/1 (credit: Fame) and at Heathrow Airport on 10/30/08 (credit: BauerGriffin). She is wearing clothing from her own line with stupid sayings on her t-shirts like "Talk to you never" and "My pink life." Also look at that rock on her left hand – do you think she's engaged?